Buffering lags on Fire TV devices are nothing less than abominations. Just imagine watching a thrilling movie on the OTT platform of choice when the content starts acting up all of a sudden, buffering right before the climax ensues. 
While you might find it convenient to blame it on a slow internet plan, there can be many reasons why watching Netflix on Firestick suddenly becomes extremely difficult, unrewarding, and even frustrating to say the least. 
Now that we are here to find ways to work around the incessant buffering, it is necessary to first learn the reasons why it affects the Fire TV Stick in the first place. Also, you need to understand that the reasons and even the subsequent fixes are relevant to any given Fire TV Device, barring a handful, which are strictly Firestick-specific, courtesy of its pen drive-like structure.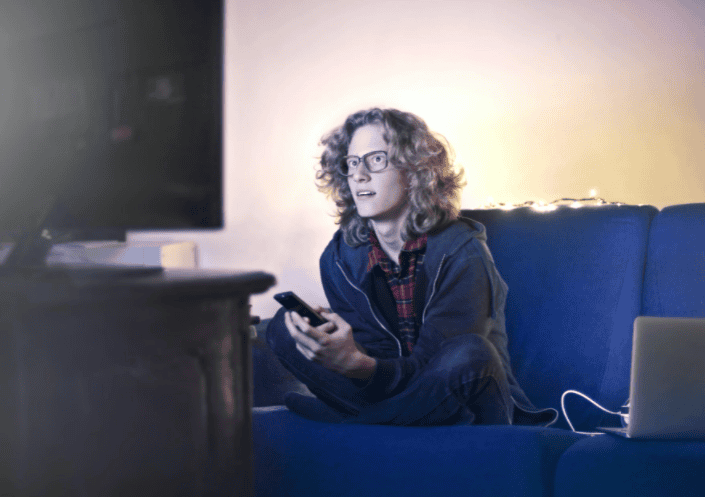 What causes Firestick buffering?
A slow connection is often the reason but not the only one. While it is recommended to opt for a fast internet plan with a minimum download speed of up to 10Mbps for Full HD streaming and 20Mbps for 4K, often high-speed plans cannot save the device from buffering. 
If speed isn't the case, here are the reasons to look for:
Outdated OS
If the Fire TV OS hasn't been updated in a while, you are expected to experience issues related to buffering, lags, and even occasional interface freezing.
ISP Throttling
If you are on a free yet metered connection, you must keep yourself away from the prying eyes of the internet service providers. Therefore, if you are a voracious streamer or one who downloads P2P content without a VPN, the ISP might end up throttling speeds at its end, thereby causing the sudden but persistent buffering.
Low Memory
Contrary to popular belief that Firesticks aren't prone to memory-specific issues, buffering can be caused if and when the system runs out of RAM or even cache memory. 
Remoteness of the Router
Even if the ISP offers the best speeds and doesn't resort to throttling, improper positioning of the router in relation to the Firestick can make it susceptible to buffering. The wireless coverage starts falling out due to extended distances and you might end up falling in the 2.4GHz band, which is more conducive to surfing instead of streaming.
Remoteness of the Router
Whilst being one of the least common reasons, Firestick storage of 8GB might run out pretty quickly and lead to unwarranted buffering.
Overheating
There can be many reasons for the Firestick to heat up abnormally. Irrespective of the causes, the end result is often continued buffering that doesn't seem to budget despite implementing fixes.
Ways to Fix Buffering, Once and for all
Now that we know the probable reasons for Firestick buffering, here are the reasons to combat the same and fix each, courtesy of the following strategies:
1. Restart
Probably the easiest way to fix buffering is to restart the Firestick, unplug it once, and then plug in back after three to four minutes. Despite being one of the most basic troubleshooting methods, it is advisable to restart the device by heading over to settings, My Fire TV, and then Restart. 
2. Get a Relevant Internet Plan
It is advisable to select an internet plan based on the streaming preferences. If you only have a television at home and the Fire TV Stick feeding into the same, a 50Mbps plan seems more than adequate. However, if you reside in a connected home with several gadgets accessing the internet rather voraciously, a gig internet plan is something to consider for ensuring zero buffering.
3. Take Signal Strength Seriously
Despite paying for a high-bandwidth internet plan, you might have to make peace with a sluggish and buffering Fire TV device if the signal strength is weak in and around the area of reception. This means, you should try and keep the Fire TV Stick closer to the router for it to make use of the high-speed 5GHz band, which entails the fastest possible download speeds.
You can even head over to the Settings tab followed by Network to analyze the signal strength and make arrangements, accordingly.
4. Opt for Wired Connections
Yes, you can connect your Firestick directly to the router via the UTP Ethernet cable. Wired connections are less prone to attenuation as compared to the wireless coverage and are better suited for managing high-bandwidth activities like streaming and torrenting. 
5. Clear up System Memory
Unlike storage that can be overlooked at times, Firestick RAM is directly related to its performance. Despite the 2nd gen TV Stick 4K being loaded with 1.5GB of RAM, it is often underwhelming considering the diverse streaming-specific requirements and the needs relevant to bypassing congestion. 
However, you can always clear out system memory by getting rid of background apps, restarting the device, or even force closing the unused resources. Conveniently, the Fire TV Stick has a separate list-based app for you to identify processes and apps that run in the background. 
6. Clear out Cache or even App Data
The concept used here is synonymous to that we follow for every computing device, including mobile phones and laptops. Cache memory speeds up app access by storing information dedicated towards quick loading. However, you can visit the 'Manage Installed Applications' under Settings and Applications tab to pinpoint the apps that you specifically need to clear the cache for. 
You can go one step further and clear the app data but in that case you must sign-in all over again as the app is then restored to its factory state.
7. Use a VPN
Installing a VPN on the Firestick can be more productive than you could ever imagine. While the possibilities are endless with a VPN, its main role in combating buffering is to lower the chances of ISP throttling. The VPN sends across P2P and streaming traffic via a secured and encrypted tunnel, which cannot be monitored by the ISP.
However, for this strategy to work against ISP throttling, it is important for the VPN to have a kill switch and even split tunneling attribute. 
8. Manage and Tweak Settings
While using the Fire TV device, you might inadvertently end up allowing Amazon to connect and monitor data usage and other activities. This emboldens the UI and allows it to run certain processes in the background without letting you know, which might slow down the device. The best way to fix this is by heading over to preferences under settings, visit Privacy Settings and eventually turn off the 'Collect app usage data' and 'Device usage data'. 
You should also look around and turn off data monitoring, to ensure that none of your activities are monitored and accounted for.
9. Update OS
It goes without saying that updating the Fire OS to its latest version can help mitigate issues related to buffering.
10. Avoid Overheating
A good way to keep Firestick heating to a minimum is by ensuring that it isn't placed at the inaccessible corner of the Television. In case the HDMI port is placed behind the TV that adheres to the wall, you should consider using the HDMI extender for extrapolating it out in the open. 
Also, you need to ensure that you unplug the same once you are finished for the day. 
Overall, these are some of the tried and tested strategies for keeping buffering to a minimum. However, if none of these strategies work, you should try and put a tap on other gadgets that hog the bandwidth or opt for low-quality videos, an option available on Amazon Prime, Netflix, and some of the other OTT providers.