With IoT on the horizon, the tech world is buzzing with excitement, and one of the main components which will enable this tech to have such a widespread and reach is none other than 5G. As a quick reminder if you're a bit out of the loop, 5G is the fifth generation technology standard of broadband cellular networks – it is planned to succeed 4G networks as the main connectivity provider for cellphones, and cellular phone companies began deployment of it on a global scale back in 2019.
Now that you're all caught up, we can move on to the topic of 5G carriers. As any other broadband technology for cellphone connectivity, the choice of carrier is of utmost importance for ensuring a quality service that is available in as many regions as possible, while maintaining a stable connection. With that in mind, here's everything you need to know about 5G carriers in 2021 so far.
The biggest 5G networks are currently being supported by Sprint & T-Mobile (after their official merger), Verizon, and AT&T. Let's see what makes each of them stand out, shall we?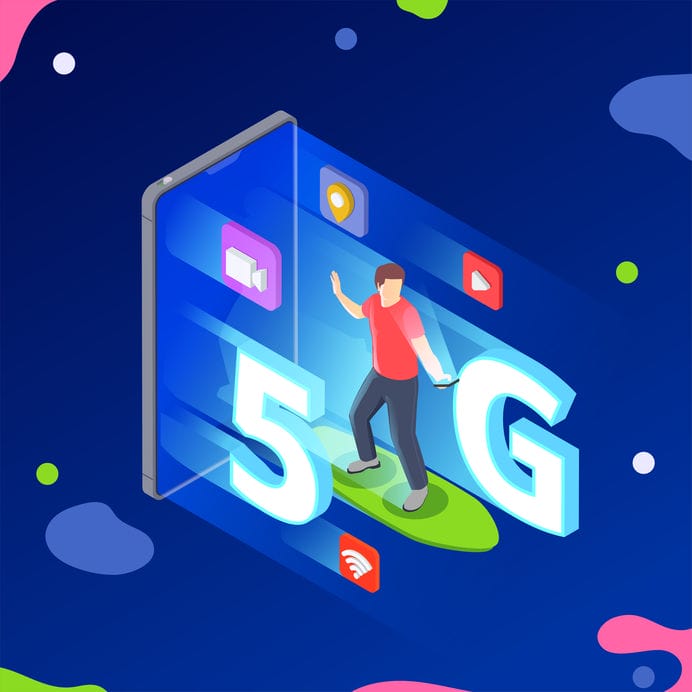 AT&T
AT&T is building a 5G network using a low-band spectrum. This service should cover very broad distances while providing great performances to mobile users. They are also offering an enhanced wireless version, 5G+, using millimeter wave service which results in a more limited area of coverage. While the coverage for this technology might be on the lower end, though, the results are nothing to scoff at – AT&T reports that this technology can reach peak download speeds of an astonishing 1Gbps!
Another quintessential thing to note is AT&T's dynamic spectrum sharing technology, or DSS for short. AT&T was the first 5G carrier to present this tech, which now plays a crucial role in the widespread adoption of 5G. Essentially, what DSS allows is simultaneous sharing and usage of channels between 4G and 5G users. This means that, if you're in an area where 5G is covered, it'll get turned up without LTE being turned off – which allows seamless switching between the two technologies, without the user ever even feeling it.
Also worth mentioning is the fact that AT&T is also currently collaborating with Google Cloud in order to help enterprises take advantage of Google Cloud's tech while utilizing AT&T's 5G connectivity.
Do note that you'll need a 5G capable device to utilize this technology – if you're wondering whether or not AT&T has coverage in your area, you can use this.
Verizon
Verizon's CEO, Hans Vestberg, is quoted saying that "In the future, everything is going to be transformed by 5G" – it should come as no surprise, then, that Verizon was indeed the first carrier to launch their 5G network. They're currently working on rolling out 5G on a massive scale. Their 5G Ultra Wideband Service is very fast and has a very high bandwidth as well as low latency – feature-length movies of HD quality can be downloaded in mere seconds using this service. The downside of it is the lower area of coverage. Verizon also offers a Sub-6 5G network, which has a broader area of coverage and is available nation-wide – of course, the tradeoff here being the lower speed. Besides their efforts on the mobile market, Verizon also offers 5G Home Internet, which is the first 5G powered residential broadband service. Worth noting is the fact that while Verizon offers a great service that is fast and widely available, they also (unsurprisingly) have some of the most expensive plans on the market.
You can check the following link in order to see Verizon's current 5G coverage map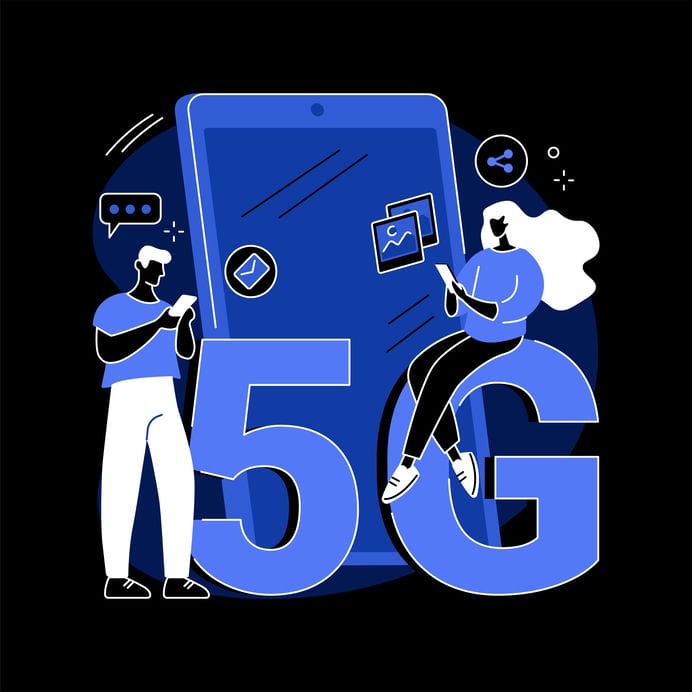 Sprint & T-Mobile
After their official merger with Sprint, T-Mobile claims to be America's largest, fastest and most reliable 5G network. Their nationwide 5G network currently covers over 80% of Americans – their plan is to move this number to 99% in a few years. They were the first carrier to launch their Sub-6 5G network, which resulted in their 5G area of coverage nearly matching their 4G footprint – which is impressive to say the least. However, while T-Mobile has great coverage in the more urban areas, they didn't have the best 4G coverage in rural areas to begin with, and that issue remains unsolved for their 5G network as well, at least for now.
You might be happy to know that T-Mobile and Metro by T-Mobile plans include access to T-Mobile's 5G network at no additional cost – which is certainly a boon.
If you're wondering whether or not T-Mobile has coverage available in your area, you can check it here
Read More: 4G vs. 5G – the improved Network