Whether you are an unlucky one, not having an available washing and drying machine in your home or laundry room in your building, being lazy or bothered to wash clothes, this business is an excellent solution for you. This is definitely not the cheapest option, but it will save you a lot of time.
It's pretty much like a food delivery business. They bring you plates, and you clean them up. This way they clean your clothes. In this guide, we will recommend some companies that will do laundry for you at fair prices.
1. Delivery.com
Unlike some other companies, Delivery.com is a middle man in this business. They let you choose who is doing the cleaning and here you are only paying the cleaning fee and delivery of your clothes. To choose the right one we highly recommend you to check out their reviews so that you don't get unpleasantly surprised. They are not taking responsibility for shrunk clothes. It ranges between $25 – $45, according to the research. The waiting time is up to 48 hours, which is acceptable, but it varies due to the different cleaning methods you can choose from.
It's available in more than 100 cities all across the U.S.
2. Fly Cleaners
One of our favorite apps, very simple to use, and excellent in organization. You can sort clothes out and place an order for pick-up between 6 am and 12 am. Even if you need it urgently, you have an option for overnight cleaning, which is a great thing before a business or vacation trip. If you want some unique treatment for your clothing, you can always put them in separate bags, and they will be treated according to the instructions. When it comes to pricing, it's still not specified. But what we can say for sure is that you have free delivery for orders above $15, but ones who have less than $15 in their cart will need to pay an additional $4 for delivery. Cleaning time takes up to 10 hours, so overnight clothes will be delivered around 7 am. Dry cleaning takes between three or four days.
It's available in most of Manhattan and Brooklyn.
3. By Next
A merger of two similar companies created this company. Clothing care is brought up to the next level with this company simply by combining two great teams that will make your clothes clean, shiny, and fresh. This app allows you to choose between various cleaning methods, from dry cleaning, traditional cleaning, specific washing parameters, different detergent options, and many other options. 
You'll wait around 24 hours for a regular washing round, but two to four days for other methods, such as dry cleaning. Unfortunately, it's only available in New York City, Brooklyn, Washington, and D.C. Prices are different due to different locations and different cleaning services that you might need. Delivery fees are free for orders higher than $35. https://bynext.co/
4. Tide Cleaners
Yes, we all remember those adverts where kids are playing football (soccer) in mud, and they get back home with socks that should only go in the trash. But mother knows the trick, and it's Tide. That makes white even whiter. The brand is now doing service cleaning successfully all across the U.S. in more than 200 locations. Since they have been doing cleaning business for over seven decades, they know how to take care of your clothing. From that standpoint, you don't need to worry about anything. 
Pick-up and delivery options can be arranged in a local story, and pricing varies from location. What is satisfying with Tide Cleaners is that they are taking overall inspection of your clothing. You might even expect to get your buttons repaired, tightened threads, and similar adjustments to keep your clothes as shiny as possible. https://play.google.com/store/apps/details?id=com.usepressbox.pressbox&hl=en&gl=US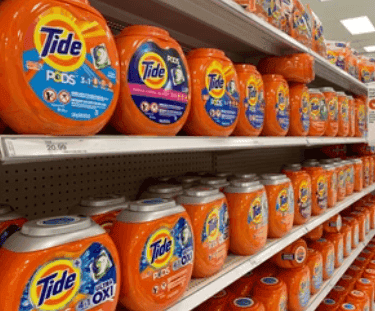 5. Rinse
A great option with "Rinse" is to express "Rinsing" if you need your clothes cleaned as soon as possible. It's called "Rush delivery," and for only $5 extra, you get your clothes under 24 hours and delivered to your doorstep. You will just need to separate wash and fold items, such as towels or sheets. It's not required for you to be at home, but you'll need to provide access to areas where delivery can get access to pick up and deliver back your order. It's a very cheap and reliable option. You can choose to pay per bag or pound. 
$2.25 per pound, with additional charges if you are ordering cleaning of unusual stuff. It's available in L.A., San Francisco, Boston, Chicago, and D.C.
6. Lapels Dry Cleaning
This is one of the most environmentally oriented cleaning companies. It was founded in the early 2000s, and it's known for its green energy approach. It has a fantastic reward program for customers who are with them for a longer time. A variety of options are available for customers, from rug cleaning, alterations, wash and fold service, and many more. Depending on the location and franchise, you can expect different pricing. Still, a loyalty card can come in handy with this company, where you get credits for every single dollar that you spend with the company. You can track your order and status through the mobile app, arrange another pick-up, choose cleaning options, etc. https://apps.apple.com/us/app/lapels/id1386362672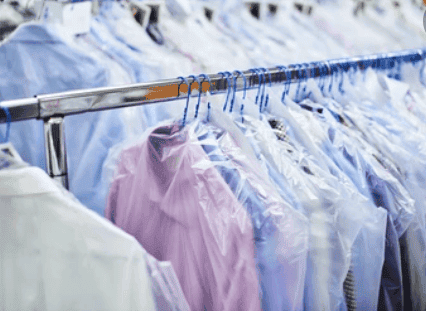 Whatever these options above you choose, you won't waste any time, and it can definitely pay off. Check out reviews of every single one of them; if needed, try them out for a round or two and make your pick. It will save you a lot of time that you can use productively for something else.
We would like to hear your opinion, what you prefer more, doing laundry by yourself or using laundry service? If you use a laundry service which one do you like the most? Let us know in the comment section below.
Editors' Recommendation