7 Funny Google Easter Eggs to keep you busy through the holidays
With the Easter weekend coming up, countless people will probably go and hunt for hidden Easter eggs. I don't want to know how many tons of colored eggs will be hidden and how many of them won't be found. If that's too stressful for you or you think you're too old for that stuff, why not check out some of the Easter eggs that the web has to offer? They may not be the real deal, but they sure are fun! Now, when talking about hidden Easter eggs on the web, the first name that pops into most minds is Google. It doesn't matter if you're on Google Search, YouTube or Android, there are tons of funny things that you can do. For example, using the Google Now voice feature, you can play around with a lot of funny voice commands.
Should you ever get bored this Easter weekend, here are some really cool Easter eggs to keep you busy!
Defend the YouTube video you're watching
Do you know the old game Missile Command? You can actually play it while watching a YouTube video. The goal? Protect the video from being destroyed from all the approaching missiles. To start the awesomeness, simply click on some empty space while watching a video and then type on your keyboard "1980".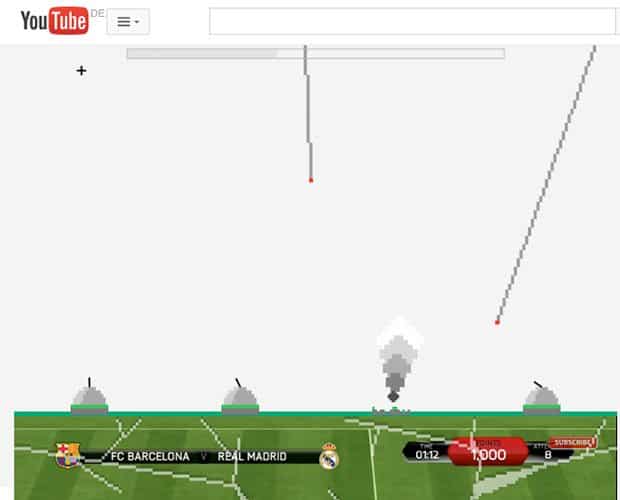 Do the Harlem Shake
I know, you probably had enough of people shaking their bodies and going crazy, but have you ever seen the YouTube website doing the Harlem Shake? Search on YouTube for "Do the Harlem Shake" and watch!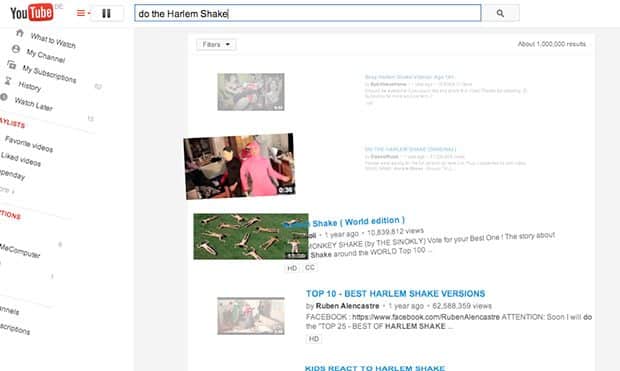 Save the Google results!
Save Google from being destroyed by little O's. It's extremely difficult to stop those hungry O's but try your best. Your mouse or touchpad won't like it, though. Head over to Google.com and search for "zerg rush". Have fun!
Beam up those YouTube results
Let the YouTube search results appear in a different, more "trekkie" way. Type in "beam me up Scotty" and watch.
Destroy Google images the old-school way
Head over to Google's image search and search for "atari breakout". I think that says it all. I don't take any responsibility for wasted time!
"Fibonacci"
The golden ratio that nature is using for many beautiful things is coming to YouTube. Wanna see the results in a format that follows the Fibonacci sequence? Simply type in "Fibonacci".
Pv zk bschk pv zk
You think you can beatbox? Well, let me tell you that Google will make you look like a toddler mumbling its first words. Head over to Google Translate and paste the text below and let it translate the gibberish from English zu German. Now hit the "listen" button. Don't ask me what the Germans have to do with all that..
There are many more hidden gems out there. The guys at Top Web Design School created a great infographic with additional Easter eggs. Check it out if you can't get enough. Otherwise, it is on you to discover (google) them. You know, sometimes one has to work a little first if he wants to waste time. But, if you already know some Easter eggs, which are not covered here, share them with us in the comments! Enjoy the holidays!