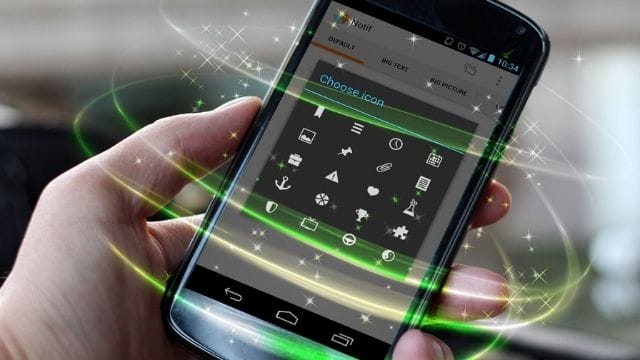 If you ever thought about making the world a better and safer place to live, now it's the perfect time to do so. Inspired by the popularity of smartphones and online applications, most app development companies have packed humanity cases in mobile apps.
Learn that many apps can help you, and the more intelligent they get, the more purposes they will serve.
It's never been easier to help the world and to become a part of the future. Whether you want to raise money, volunteer with projects, or educate others, here are the 8 apps to use if you're going to change the world!
#1. Charity Miles
Charity Miles uses the GPS and your phone's pedometer to track your distance. Every mile you ride, your bike donates 10 cents, while for every mile you run, it donates 25 cents. The money goes to a charity of your choice, as long as you post your progress on social media. The app is free and available on Android and iOS. Use it as a fitness tracker and raise money for those in need.
#2. Tree Planet 2
Users will have to grow virtual trees, while the app will turn them into real ones. You will need to fertilize, water, or defend it from loggers. The Korean company that started the Tree Planet 2 app declared that they planted 500 k trees in more than ten countries.
#3. HTC Power to Give
Available only for Android, the HTC POWER app will let you contribute to mind-blowing scientific research without you working on something. Once you've downloaded the app, you'll have to plug in your phone and let your WI-FI on while you sleep. The app will do the rest of the job. Namely, the phone's computing power is used as a global network that will power numerous projects such as cancer research, Alzheimer or even climate change.
If using the HTC Power to give, you might also consider using a VPN. Considering you'll be having the WI-FI on an entire night, the VPN will serve as a secure relay between your phone and the internet. Your IP address will be hidden, and all online traffic between you and a VPN server is encrypted.
#4. Pocket CPR
The Pocket CPR app is a must-have for those who want to learn CPR. Developed by The British Heart Foundation, the app can save lives. To promote hands-only CPR, the POCKET CPR team worked with the actor Vinnie Jones and included the hit song 'Staying Alive' by Bee Gees as its tempo matches the chest compression rate.
#5. Be My Eyes
Be My Eyes brings together the community of blind and sighted people. The app serves as visual assistance via live video calls. Blind people can use the app to get guidance in any step, from finding the way home to checking expiry dates. Available to download on iOS and Android, Be My Eyes is a free app that makes the world more accessible for those blind or visually impaired people.
#6. Acts of Kindness
If you are still not convinced about our app recommendation, you'll love this one. Acts of Kindness will help you step by step to change the world with a simple act. Available on iTunes, the app has hundreds of options you can choose from. Whether you'd like to sing, donate, or volunteer for a cause, this app might improve your happiness.
#7. Feedie
Feedie is an amazing app and could transform any Instagram food post into a donation. How does it work? When you take a photo of your food at a participating restaurant and share it on Instagram, the restaurant will donate to The Lunchbox Fund. By doing so, you can provide meals for children in South Africa. The chances of finding a Feedie-using restaurant near you could be low, but hopefully, when you find one, you'll Insta your food.
#8. DoSomething
Have you ever watched the news and got frustrated that there's nothing you can do to help? Not anymore. DoSomething is the largest non-profit organization exclusively for youngsters and social change. With so many causes trending in the world at the moment, you can choose a campaign and take action. They cover gun violence, discrimination, bullying, gender rights, racial justice, poverty, or the environment.
Conclusion
With that being said, these are our 8 app recommendations you can use to change the world for the better. Either you feed the poor, guide the blind, volunteer for education and healthcare, these meaningful apps will make a huge positive impact.
While using the apps, remember that you should always leave your VPN running if connected to the internet. A VPN will avoid slower speeds and ensure greater data privacy for your mobile device.