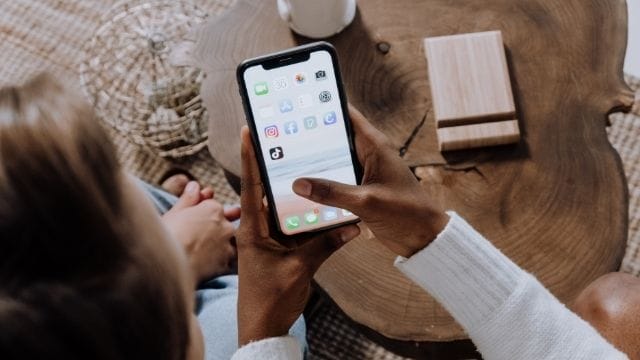 A Comprehensive Guide to the Best Grammar Apps for Android
Do you know that nothing turns off communication than spelling and grammar mistakes? No matter how good you think your English is, you can often slip up in your essays, speeches, e-mails, papers, and more. It's no fun to read an error that makes you cringe at the thought that anyone else noticed. You might even say, "Spelling and grammar aren't my best skills!"
That would be a wrong assumption as they are just as essential as the rest of your English language skills. Communication, both written and oral, requires certain considerations. The first is the calibre of your English, the other is your spelling and grammar. We've all been taught to use proper punctuation and spelling. Even for professional writers, creating a compelling essay can make anyone stand out in a saturated workforce.
You may not be a literary genius, but a step in the right direction requires knowing what aid to use to brush up your skills. Besides, the English language is ever-changing and grammar is among its primary variables. But how do you go about it? What tools come in handy?
Introduction to Professional Writing
For starters, you may utilise online writing websites to write essays and other academic papers, which helps to enhance your writing skills and vocabulary. This is supplemented by the use of grammar apps that are tailored to simplify the intricacies of punctuation, grammar, and spelling.
In this guide, we examine these tools, many of which are specific to the Android community, and we evaluate their effectiveness so that you can make the right decision. Some are available for free, while others are for purchase. By simplifying the process of conveying your thoughts, these apps produce professional results.
Of course, a lot of practice is required. Nonetheless, these Android grammar applications make becoming a skilled writer and speaker more efficient and less time-consuming. With that in mind, you can easily figure out how your written ideas are intended to be constructed while focusing on what you really need to express.
Having Trouble Choosing an App?
Many excellent grammar apps are available for Android, making it difficult to decide which one to download. That's understandable given that many developers want to be as persuasive as possible about what makes their products tick. We have decluttered the list to bring you some of the top applications with top-tier grammar features.
While some of these apps help you with grammar in real-time, others are offline grammar helpers. One notable factor they have in common is the provision of real-time support. Now that you know that there is a plethora of grammar apps to choose from, let's have a look at our top pick.
Grammarly Keyboard
Grammarly is an excellent choice if you want a very intuitive, user-friendly, and effective Android keyboard application with excellent grammar features. The Android keyboard software, which is one of the newest grammar applications on the market, offers direct integration with Grammarly's real-time grammar checking, as well as vocabulary and spelling. It suggests words, punctuation marks, and phrases to use in your sentences to enhance them.
Simply click the dedicated keyboard button to correct and improve your grammar and vocabulary. When creating a text, the interface shows suggestions to improve quality, like "add a comma", "change the verb form", "check word usage", and other related grammar checker prompts.
The ad-free, feature-packed Android application helps you stay on top of your grammar whether you're writing an essay, e-mail, document, or blog. Unfortunately, Grammarly does not support gesture typing; we hope that future updates will address this issue.
English Grammar Test
When it comes to having a solid grasp of grammar, English Grammar Test is as impressive as it is thorough. It comes with all-in-one features that allow you to instantly evaluate your vocabulary skills, thanks to its quick-test feature. Using this minimalistic designed Android application, you can figure out which grammar errors to eliminate from your sentences. On launching the app, you'll come across two modes.
As part of its first mode, learners can choose from 20 different levels covering nouns, hypothetical meaning, gerunds, infinitives, word formations, prepositions. Up to 30 tests are available, each containing 20 questions. The second mode focuses on topics like phrasal verbs, passive voice, future, past, and article tenses. Likewise, there are a total of 60 vocabulary tests, each with ten questions and multiple-choice answers.
The only likely problem a user could have with this app is the ads, which aren't too bothersome. Besides, it is entirely free.
English Grammar in Use
Created by renowned author, Raymond Murphy, English Grammar in Use provides features including an in-depth grammar guide that helps improve your English grammar through interactive grammar games and the use of a dictionary. The app also offers a vast vocabulary and a variety of different grammar quizzes. What sets this grammar app apart is its comprehensive grammar lessons.
Considering the aforementioned features, users can expect to find a variety of grammar topics under the Advanced section of the app, which is broken down into units. You could learn about present simple tenses, present continuous tenses, past simple tenses, modal verbs. The premium version, which costs about $15.50, offers 145 grammar points.
Merriam-Webster Dictionary
The Merriam-Webster Dictionary is a great grammar tool. Merriam-Webster includes features such as thesauruses, usage, and an advanced word list, as well as a grammar guide that covers over 1,500 verbs and nouns. Using the built-in audio feature within the application, users can practice pronouncing complex words correctly.
Easy access to word meanings is made possible by the application's intuitive design. In addition to all these resources, you will be able to develop your vocabulary base through exposure to a wide range of grammatical concepts. The free version of this Android application offers a decent start, but if you want to use all its features, an upgrade to the premium version for $3.99 would be ideal.
Oxford Grammar and Punctuation
The Oxford English Dictionary (OED) is widely considered the top authority for grammar and punctuation as it comes with a comprehensive database that includes the most relevant and helpful grammar terms. So, it's no surprise that the Oxford Grammar and Punctuation app exposes learners to in-depth punctuation and grammar guidelines.
Impressive features include Word of the Day, offline mode, Ad-free experience, optical character recognition (OCR), some of which are exclusive to the premium version, which cost $10.99. A free version is also available for beginners.
Conclusion
Many factors contribute to writers getting frustrated when trying to perfect their craft. Writing requires a great deal of creativity and knowledge of proper grammar. One of the most difficult parts of achieving this is the struggle to maintain clarity in your daily content. Besides, it entails a steep learning curve. Thankfully, several free and premium resources can help you become a better writer.
For example, Android grammar apps and writing sites, such as Pendrago, can help you communicate more effectively without errors. For an in-depth take on how the latter works, kindly find more in Pendrago review. With these tools at your disposal, it is high time you enhanced your grammar game without breaking the bank!