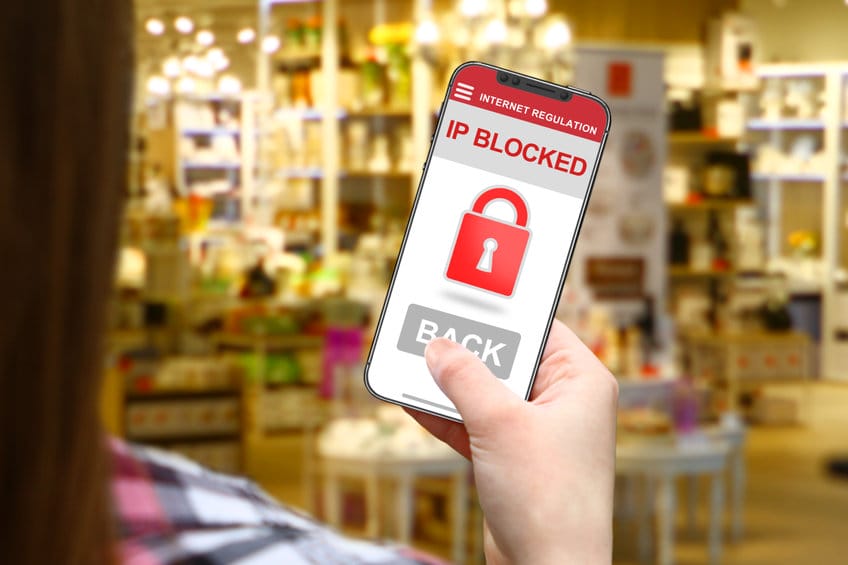 Access any Videos, Social networks, and Region-locked Games using iTop VPN
Editor's note: iTop VPN started a 30-day full key giveaway. Get the key at the end of this article.
iTopVPN is the fastest and most secure VPN software for iOS, Android, and Windows available today. With just one click, you'll have private Internet access with premium perks like best-in-class encryption, unlimited bandwidth, plus carrier-free internet speeds.
The mission of iTop VPN is to help people connect to the Internet world as freely and as quickly as possible and enjoy great hours on the Internet.
iTop VPN will give you free access to any content like videos, music, social networks, and region-locked games. This VPN app will also hide your IP to ensure your location, identity, and activity are not tracked and controlled by hackers.
Easy to use: you can connect to iTop VPN with just one touch of the "Connect" button!
Unlimited Bandwidth
With iTop VPN, you can stream, download as much multimedia content as you want without worrying about sudden stops due to bandwidth limitations.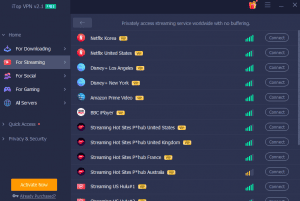 Global connection
It only takes one click to connect your device to Unlimited Proxy Servers covering most of the world's countries.
No log policy
The developer promises never to track, store or sell your data. You don't have to worry about anyone being able to see what you do online.
Network Solutions
iTop VPN offers three network modes, and you can choose the appropriate mode according to what you want to do on the Internet.
Safeguard mode – extremely safe to protect your personal data;
Balanced mode – a flexible network for online surfing;
Game mode – super fast for streaming and gaming.
Kill switch
The breaker switch is designed to prevent your traffic from being exposed even if you happen to have connection problems.
24/7 technical support
iTop VPN technical experts are always there to help solve the most difficult problems faced by users.
iTop VPN Key Features
Unlimited Bandwidth
Military-grade encryption with a strict no-logs policy will keep you safe.
Worldwide server network of more than 1800 servers in 94 countries.
Unlimited data for streaming, social network, and gaming.
Unblocks Netflix, HBO Max, and Disney Plus.
Watch, download or install as much as you want. No worries about sudden stops when the bandwidth limit is reached.
Global connection
Anti-spyware/ Anti-malware Features
One-click to connect your device to a server network covering most of the world
No logging policy
They promise never to track, store or sell your data. You don't have to worry about seeing what you're doing online.
Pros
Super-fast speed and free app
24/7 support
Advanced encryption technology
Block unwanted Ads
Safe online environment
Support up to 5 devices at the same time
Cons
The free version can't unblock Netflix.
The free version allows only 700MB per day.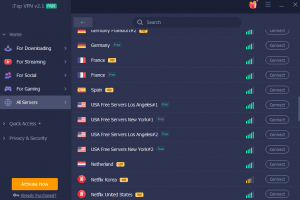 Conclusion
iTop VPN is a perfect free fake IP software to all blocked sites quickly and perfectly. Not only does it increase internet speed, but it also changes the IP address so that you can safely browse the web without being tracked. I really appreciate the automatic matching feature because I don't have to choose the country and city to connect manually.
iTop VPN is suitable for those who often go on business trips abroad or live in areas with limited services such as chat, social networking, entertainment.
Now you can get iTop VPN 30-day full key for FREE. Copy and paste the account and password in the app and enjoy the freebie.
Account: trendblog20210913@itopuser.com
Password: 99470vnerwb0932