AirPods Pro 2 Release Date: When Are They Expected To Come Out?
Airpod Pro 2 Release Date. We can expect the new AirPods Pro 2 in the near future. Here's the most recent information and what we expect to see. The rumoured second generation of Apple's wireless earbuds. The AirPods Pro 2, are said to have a luxury design and better noise-cancelling capabilities. Unfortunately, they will not be released alongside the entry-level AirPods 3 in October as we had planned. Is there a date set for the release of AirPods Pro 2? How advanced will they be in terms of features? This is what we've learned thus far…
Since then, Apple has added a number of new features to the AirPods Pro. Including an improved fit and active noise-cancellation. The first AirPods Pro was released in late October 2019. There's a lot of chatter regarding an improved version nearly three years later. Rumors indicate that the AirPods Pro 2 will have a stemless design, while some claim that they will appear exactly like the originals.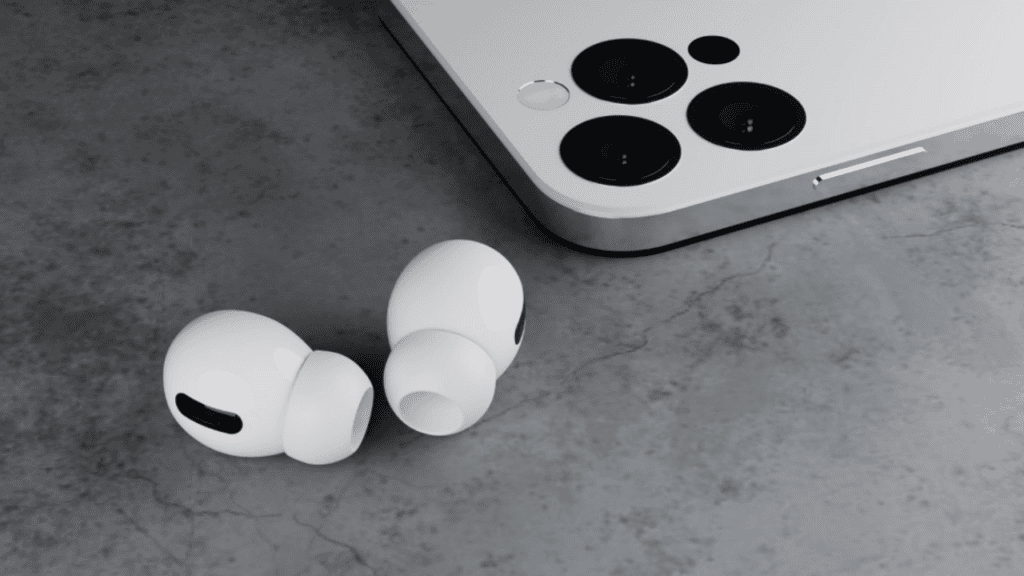 Find out what we've learned about the new AirPods Pro 2 from the latest hints and tips: 
According to reports, Apple's AirPods Pro 2 would be released in April 2021, but that didn't happen. Also absent from Apple's "Unleashed" event on October 18, 2021, and the "Peek Performance" presentation on March 8, 2022, when the iPhone SE 3 was on display (2022).
I'm curious as to when the AirPods Pro 2 will be available. Rumor has it that the AirPods Pro 2 will be released on September 13, 2022, along with the iPhone 14 and other Apple devices, like the Apple Watch 8 and the Macbook Air. On the basis of the information provided by iDropNews, Apple is expected to have an event in "week 37" of 2022. (beginning 12th September). This suggests that Apple will conduct a special event on Tuesday, September 13th, 2022, as is customary for the company.
Apple soothsayer Ming-Chi Kuo had predicted that the next generation of AirPods Pro will begin mass production in the second half of 2022, and that they would be released soon after.
When it comes to Apple debuts, Kuo is rarely wrong. A three-year gap between AirPods Pro generations if he and other leakers are correct We're crossing our fingers that Apple doesn't keep us waiting any longer
Check out our Apple AirPods Max review to learn more about these first-ever over-the-ear headphones from Apple.
Apple AirPods 2 Pro: New Cost Information
The price of the new Apple AirPods Pro wireless headphones has yet to be announced. If you're expecting a cheap and cheery Apple product, you're in for a rude awakening. True wireless earbuds often cost extra, but Apple-branded earphones tend to be considerably more expensive.
A number of bargains have reduced the original price of Apple's AirPods Pro to $249, but we don't expect Apple to vary much from that pricing point when it comes to its next pair. According to Apple Pro Leaks, the AirPods Pro 2 will cost $249 when they go on sale in October 2020. IDropNews just reported that they expect them to come in white for roughly $299.
Sennheiser (the Momentum True Wireless 3 or its still-excellent predecessors) and Sony (Sony Xperia Z3 or its still-excellent predecessors) would be in the crosshairs (the Sony WF-1000XM4 or again, still-excellent WF-1000XM3).
Apple AirPods 2: Predictions for the Design
Multiple leaks suggest that the Airpod Pro 2 Release Date will undergo a major overhaul. Apple is rumoured to be intending to ditch the stem in favour of a more rounded shape similar to the Samsung Galaxy Buds+ and Sony WF-1000XM4 wireless headphones.
It's been difficult, according to Bloomberg, to fit noise-cancellation, wireless antennas, and microphones into a more compact AirPods Pro earphone shell. This could explain why a recent story claims that the 'major overhaul' has been abandoned.
Based on recent to-scale 3D comparisons by Apple concept visual artist Ian Zelbo, MacRumours alleges that a stemless design is no longer in the works. New Zelbo scaled comparisons "actively suggest" that the AirPods Pro 2 will utilise skin-detect sensors, as found on the new AirPods 3, as opposed to the optical sensors used in the original Pro.
What could be in the next generation of Apple's AirPods?
With Apple's Airpod Pro 2 Release Date positioned above its Beats subsidiary brand, we expect a premium set of capabilities, including active noise cancellation at the top (ANC). Even so, in our tests, we discovered that the noise cancelling was "strong" and "effective," but the timing of music was slightly altered.
To now, Apple has ignored the trend of allowing users to select their preferred noise-cancelling setting with the first-generation AirPods Pro. The Bose QuietComfort Earbuds have a more granular noise-cancelling control than Apple's own earphones.
In terms of ANC, a global first may be on the way: 
The option to turn it off when the earbuds detect a certain voice or code phrase. Active noise cancellation in headphones would be disabled if the headphones detected the voice of a contact or a pre-programmed code word, according to an Apple patent. It's like Transparency mode, but it's activated by default. Neat.
Another patent suggests that better head tracking is in the works. If you want to improve Spatial Audio and your posture while doing particular yoga and pilates techniques, this is a good option. Apple Fitness+ is the most likely place to find this final feature.
Apparently, a new Apple wireless processor will power the AirPods Pro model: 
Bluetooth 5 and hands-free Siri compatibility should be standard features on all smartphones. Improved battery life (the Pros now have a five-hour battery life, with an additional 19 hours from the charging case) and on-earpiece volume controls would be a big help, as would the ability to use Siri to regulate volume.
Much so, it's possible that Apple has something even more exciting in store. AirPods Pro 2 may offer 'through-body' capabilities, which would allow you to control them by touching your face, clicking your tongue, or making hand movements in the air. An actual patent exists to support this claim. Even so, we wouldn't put all our eggs in one basket on this one.
In addition, several new fitness tracking tools are supposedly on the way. Future AirPods may incorporate ambient light sensors to acquire biometric measures. Maybe for measuring blood oxygen levels as seen in the 2020 Apple Watch Series 6. According to Digitimes.
To put it another way, it might work in a similar fashion to hospital clip-on pulse oximeters, which utilise a light to peer into the patient's ears to gauge their blood's oxygen content. Considering how well we liked the AirPods Pro for working out, this capability could elevate them to the status of being one of the finest headphones for jogging.
In this approach, they may be seen as a way to monitor one's health in the same way as the Apple Watch (current tagline: "The future of health is on your wrist"). Some may see it as a viable option in light of the recent outbreak.
According to one recent article, these rumours are unfounded
A Bloomberg analyst claims that these functions have been "explored" by Apple, but they won't be included in the AirPods Pro 2. However, he does not rule out meeting them in the future.
The sound quality should also improve, as expected. Even while the AirPods Pro are still a step beyond your usual in-ear headphones, Sony WF-1000XM3 and WF-1000XM4 are superior sounding overall.
Apple may be working on a new lossless codec that "may be ready to be used in the AirPods Pro 2," according to a report from iDropNews.
If Apple is able to combine high-quality music with the ease of use that has made its products so popular, it could have a hit on its hands (and more importantly, in our ears).
Finally, a redesign of the charging case is a possibility. Airpod Pro 2 Release Date new case is expected to be somewhat higher and slimmer than the existing one, according to Macotakara's insiders. Granted, this isn't a sea change, but it's still a small design adjustment. Lightning will continue to be used for charging, despite reports that Apple is exploring USB-C for its next iPhones.
What will they be called?
Yes, that's a great question. For the AirPods Pro, the Cupertino-based company decided to keep the name because of the success of its AirPods series of wireless earbuds right out of the gate. As the most popular headphones in the world, we can expect Apple to utilise the brand "AirPods" for future products.
For its first over-the-ear headphones, the AirPods Max, Apple chose to stick with AirPods. Many people have suggested the names "AudioPods" and "SoundPods," but the consensus seems to be that "AirPods" is the preferred branding for all Apple headphones, and the suffix (i.e Pro 2) will define the remainder.
When it comes to Apple devices like the HomePod and Homepod tiny wireless speakers. Jon Prosser recommends readers to think of "Pod" as Apple-speak for "music." The 'Pod moniker will live on, even if the iPod itself is no more.
AirPods Pro 2 against AirPods Pro 2
Even while it's still too early to know how Apple's next Pro proposal will stack up against its predecessor, we can at least make an educated estimate.
In order to reduce the weight, stems might be shorter or possibly eliminated entirely. This would enable for the charging case to be reduced in size, ideally with an even more powerful battery. It may also make room for more modern drivers, resulting in improved audio quality. As a result, we expect Apple's most advanced in-ear noise suppression to yet. Even if the stem squeeze is not used to manage it (which we actually found a little fiddly anyway).
We should also mention that the current AirPods Pro have certain issues; Apple has offered free replacements to customers plagued by ANC and crackling issues. The new AirPods Pro 2 model, due out soon, should fix this issue.
We'll keep you updated as we get closer to the expected debut date later this year.
Also Read: 
Apple's 5 upgrades for Airpod max 2 Unleashed
10 Best Display Smartphone in July 2022
How to Connect Airpods to Laptop With Apple, Non- Apple device
How to Stop Siri From Reading Texts Messages on AirPods
FAQs: 
Q1: Will there be a second generation of Airpod Pros?
Bloomberg's sources claim that the AirPods Pro 2 will be released in 2022, with the Apple AirPods 3 expected to be released in 2021. The latter is what actually happened. In 2022, Mark Gurman of Bloomberg predicts, Apple will release a new version of the AirPods Pro with improved hardware.
Q2: When were the Airpod Pro 2 Release Date?
In April of 2021, the AirPods Pro 2 were rumoured to appear, however that didn't happen. Also absent from Apple's "Unleashed" event on October 18, 2021, and the "Peek Performance" presentation on March 8, 2022. When the iPhone SE 3 was on display (2022).
Q3: Will there be a third generation of the AirPods Pro?
AirPods, AirPods Pro, and AirPods Max are all options. Third-generation AirPods, or AirPods 3. Will be released in October 2021. Until 2023 at the earliest, these will not be updated. The AirPods Pro 2 (also known as AirPods Pro 2) are scheduled to ship in the second half of 2022.
Q4: In what year did the third generation of AirPods Pro go on sale?
On October 26, 2021, the third-generation AirPods with MagSafe. Charging Case will be available for purchase at the Apple Store online.
Q5: Is there noise cancelling in AirPods 3?
There is no active noise-cancellation with the AirPods 3. So you must rely on the noise isolation provided by the buds.
Q6: What's the difference between the 2nd and 3rd generation Airpods?
As of the third generation, the second-generation AirPods have an additional hour of battery life. Delivering up to five hours of listening time. The battery life of the third-generation AirPods is reduced to five hours when spatial audio is activated.