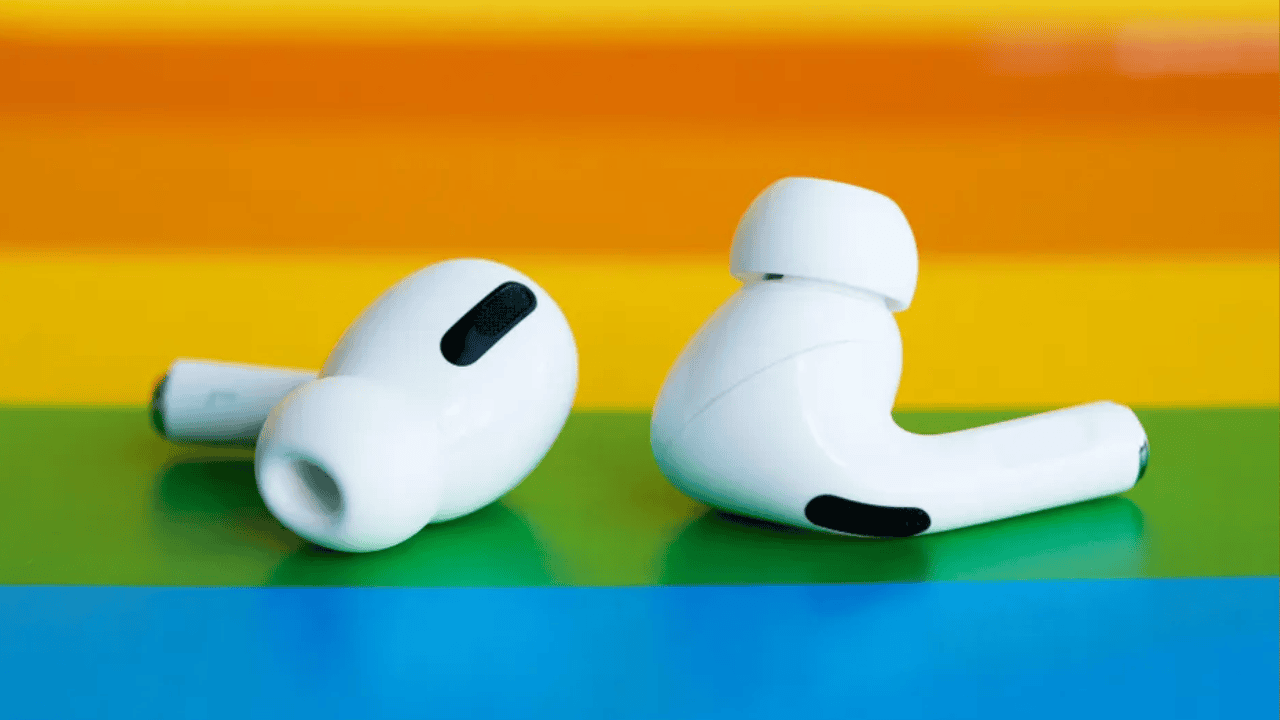 AirPod Pro 2 Leak Teases Stunning Innovation With a Sting in a Tail
According to rumours, the AirPods Pro 2 may not have a "stemless" design like its predecessor.
The rumoured second generation of Apple's wireless earbuds. The AirPods Pro 2, are said to have a luxury design and better noise-canceling capabilities. Although we had hoped to see them alongside the new AirPods 3 in October, they didn't materialise. Is there a date set for the release of AirPods Pro 2? How advanced will they be in terms of features? As of today, this is what we know
Since then, Apple has added a number of new features to the AirPods Pro, including an improved fit and active noise-cancellation. The first AirPods Pro was released in late October 2019. There's a lot of chatter regarding an improved version nearly three years later. As the AirPods Pro 2 buds get closer, we've rounded up all the latest tidbits, tips, leaks, and price projections.
An Apple AirPods Pro 2 release date has been rumoured.
To begin operations in April 2021, however no such date was set. At the Apple 'Unleashed' event on October 18, 2021, and the 'Peek Performance' presentation on March 8, 2022, which featured the announcement of iPhone SE 3, they were absent (2022).
So, when will the new AirPods Pro 2 be available for purchase? 
Nobody has a definitive answer. forecasted that it will happen in the fourth quarter of 2021. According to a more recent source, they'll arrive in 2022 at the earliest.
Apple Leaks Pro tweeted in October 2021 that the AirPods Pro 2 will not be released until the third quarter of 2022. That means you'd have to wait until September/October, when the rumoured iPhone 14 is expected to be released. Apple soothsayer Ming-Chi Kuo, who projected mass manufacturing would begin in the second half of 2022 and a launch shortly thereafter, gave validity to this prediction.
When it comes to Apple forecasts, Kuo is almost never wrong. If he's right, we'd be looking at a three-year gap between generations. Hopefully, Apple won't keep us waiting that long.
News on the price of Apple AirPods Pro 2
This new pair of Apple AirPods Pro wireless headphones should cost around $160. If you're expecting a cheap and cheery Apple product, you're in for a rude awakening. Apple-branded wireless earphones are more expensive than their non-Apple counterparts.
It's hard to conceive that Apple would change its price point for its next pair of AirPods Pro, even if a flurry of AirPod Pro bargains have reduced the price. According to Apple Pro Leaks, the AirPods Pro 2 will cost $249 when they are released in October 2020.
That would likely place them in direct competition with Sennheiser and Sony (and their still-excellent predecessors, the Sennheiser Momentum True Wireless 3). (the Sony WF-1000XM4 or again, still-excellent WF-1000XM3).
The new design and features of the Apple AirPods Pro 2
Spatial audio is supported by the AirPods 3 in 2021, but noise cancellation is not. Since it's the most significant difference between the ordinary AirPods and the AirPods Pro, it appears that this feature will be reserved for the "Pro" buds. The AirPods Pro 2 could apparently ditch the stem entirely in favour of a rounder form, similar to the Samsung Galaxy Buds+ and Sony WF-1000XM4 headphones.
As a result, according to Bloomberg, fitting all of the necessary components inside the little AirPods Pro earphone shell has proven to be a challenge. For the time being, we may wish for – but not bet on – a stem-free look.
Due to Apple's in-ear AirPods' premium positioning above its Beats subsidiary brand, we can expect a feature set that includes active noise cancelling as the standout feature (ANC). As a result, the AirPods Pro do not have any user-selectable noise-cancellation modes; instead, noise cancelling is either on or off. There is one exception to this rule: "Transparency" mode, which intentionally permits sound from the outside world to enter the system. The noise cancelling was "strong" and "effective" in our tests, however it did have a small impact on the timing of music in some cases.
A world-first in the ANC field is also possible:
the option to turn it off when the earbuds detect voice or code word recognition. Active noise cancellation in headphones would be disabled if the headphones detected the voice of a contact or a pre-programmed code word, according to an Apple patent. Like Transparency mode, however it's activated by the system rather than by the user. Those are some strong indicators of more sophisticated head tracking. Yoga and pilates activities that require good posture can benefit from this, as it improves spatial audio accuracy as well. Apple Fitness+ is likely to be the only place where this last function is available.
Apparently, a new Apple wireless processor will power the Airpod Pro 2 model, which could lead to better noise cancelling, usability features, and battery life.
Bluetooth 5 and hands-free Siri compatibility should be included as standard features. On-earpiece volume controls would be welcome rather than having to whip out our phones or rely on Siri. The Pros' current battery life is only five hours with an additional 19 hours from the charging case. Apple, on the other hand, may have a secret weapon. For example, you may operate them by touching your face, clicking your tongue, or making hand movements in the air with the AirPods Pro 2, according to one rumour.
This is supported by a patent. Even so, we're not going to put much money on it. Some new fitness tracking tools have also been rumoured. Future AirPods may incorporate ambient light sensors to acquire biometric measures, maybe for measuring blood oxygen levels as seen in the 2020 Apple Watch Series 6, according to Digitimes. Using a clip-on pulse oximeter, which shines a light through a patient's earlobe to determine how much oxygen is in their circulation, MacRumors suggests this may function in a similar way. A feature like this might make AirPods Pro the greatest headphones for jogging, as we found them to be a wonderful exercise partner.
The future of health is on your wrist
That might also help them gain traction as a health monitoring device, similar to the Apple Watch (current tagline: "The future of health is on your wrist"). And in light of the recent pandemic, it's a possibility that many people are interested in exploring. In terms of audio, we may also anticipate an improvement. Even if the AirPods Pro are still a step beyond your usual in-ear headphones, Sony WF-1000XM3 and Sony WF-1000XM4 are more dynamic and assaulting overall.
In theory, Apple could have a success on its hands if it can combine high-quality music with its trademark ease of use (and more importantly, in our ears). Finally, a redesign of the charging case is a possibility. AirPod Pro 2's new case is expected to be somewhat higher and narrower than the existing model, Macotakara claims. Granted, this isn't a sea change, but it's still a small design adjustment. Lightning will continue to be used for charging, despite reports that Apple is exploring USB-C for its next iPhones.
Will they be referred to as Airpod Pro 2?
The question is well taken. Cupertino's AirPods line of wireless earbuds was an instant hit, so the company decided to remain with the AirPods Pro moniker. It's reasonable to assume that Apple will utilise the brand "AirPods" for a new pair of headphones.
For its first over-the-ear headphones, the AirPods Max, Apple chose to stick with AirPods. There have been rumours of 'SoundPods' and 'AudioPods,' but the general agreement is that 'AirPods' will be the brand name for all of Apple's headphones, with the suffix (i.e. Pro 2) defining the specific model number. A trustworthy source for information Pod is Apple lingo for "music," which makes sense when you consider devices like the HomePod and Homepod tiny wireless speakers from Apple. Jon Prosser suggests this to his readers. Despite the fact that the iPod has ceased to exist, the term 'Pod lives on.
Airpod Pro 2 against AirPods Pro
Although it's still too early to know how Apple's next Pro proposal will stack up against its predecessor, we can make an educated estimate. It is projected that the stems will be shorter (or maybe non-existent), which will allow the charging case to be smaller and more powerful. It may also allow for more advanced drivers and hence improved sound quality. As a result, we expect Apple's most advanced in-ear noise suppression to yet, even if the stem squeeze is not used to manage it (which we actually found a little fiddly anyway). ANC and crackling issues in some pairs of the latest AirPods Pro have prompted Apple to provide free replacements to anyone impacted. The new AirPods Pro 2 model is expected to fix this issue.
Also Read: 
Garmin announces Forerunner 955 with solar charging and Touchscreen
Apple teases WWDC 2022 with AR Memoji card pack Easter egg
Samsung Galaxy Z Fold 4 Specifications Leaked to Stick to 25w Fast Charging
Apple iOS 16 Features is Bringing Some BIG Changes in your iPhone
FAQs:
Q1: Is there a new model of the Airpod Pro 2?
AirPod Pro 2 was expected to be released in April 2021, however it never happened. At the Apple 'Unleashed' event on October 18, 2021, and the 'Peek Performance' presentation on March 8, 2022, which featured the announcement of iPhone SE 3, they were absent (2022).
Q2: How much money can you expect to spend on the AirPods Pro 2?
The AirPods Pro 2 are expected to go on sale in white for roughly $299, according to ApplePro. The third-generation AirPods, on the other hand, cost just $175.
Q3: What about AirPod 2?
As for when we can expect to see them, it's unknown. According to a research note received by MacRumors in December, Kuo forecasted that the AirPods Pro 2 would be released in the fourth quarter of 2022.
Q4: Are there any new models of Airpod Pro 2?
There is a new generation of Apple AirPods, the AirPods 3. Which have an updated design, sweat-resistance and spatial audio capabilities. As well as a smaller stem and contoured fit.
Q5: Which earphones are the best?
The Sony WF-1000XM4 Wireless earphones that are the best overall.

Earbuds under $100 that are as good as the Jabra Elite 3.

Earbuds by Bose called the QuietComfort. The best earbuds for blocking out background noise

Beats by Dr. Dre. The best earphones for exercising

An upgraded version of the iPhone AirPods

Buds for Samsung Galaxy S II

OnePlus Pro Headphones

AirPods by Apple (third generation)
Q6: Will there be a third generation of the AirPods Pro?
AirPods, AirPods Pro, and AirPods Max are all options. As of October 2021, the AirPods were last updated as AirPods 3, also known as the third generation of AirPods. Until 2023 at the earliest, these will not be updated. The AirPods Pro 2 (also known as AirPods Pro 2) are scheduled to ship in the second half of 2022.
Q7: Is there any way to tell if the AirPods Pro are leaking sound?
To compensate for loud surroundings, like aeroplanes, it's natural to turn up the volume on your Airpods. Additionally, this might lead to sound leakage, which is bad for your ears.