Apple has always been at the forefront of both technology and in meeting consumer demands and habits. One of the latest has been the increasing preference for playing video games on mobile devices.
This isn't limited to the gaming world with other sectors like online casinos also seeing their players start to favour mobile devices. As well as the traditional games like roulette, slots and blackjack, it was also very popular with people who want to play live baccarat. As a fast-moving card game this is particularly satisfying to play on just a cell phone or a tablet.
So, to get back to Apple, it's been no great surprise that the company should start to look into a games streaming service as soon as the time and technology was right. And along came Apple Arcade.
A short history of the service
The world was first told about the imminent arrival of Apple Arcade back in March 2019. From the very start we were promised a library of over 70 games. Plus, unlike many of the games available on the rival Google Play Store, these would all be ad-free and involve no in-game purchases.
So, by the time when the service was launched in September 2019 anticipation was high. This was further bolstered by Apple's promise that the number of games would gradually rise, reaching over 100 by 2020. They've been more than true to their word and, as of April 2021, the total number had reached 180.
It was estimated that the company invested around $500 million in developing and launching Apple Arcade. Predictions suggest that it's a gamble that's going to pay off with analysts suggesting that it will be generating an annual revenue of over $4.5 billion by 2024.
Moving into mobile
As already outlined, one of the strongest motivations behind the development of Apple Arcade was the increasing use of mobile devices to play video games. With more sophisticated technology, better screens and more games becoming available, it saw increasing numbers of people abandoning consoles and PCs.
So, the overall environment was one in which mobile gaming was on the up and up. It was also a time when games developers were starting to take the medium more seriously. Some console games were being converted for mobile play while many others were being created specifically for it.
It's generally agreed, however, that it's the simpler forms of games that are the most popular and successful and so now the focus is very much on these.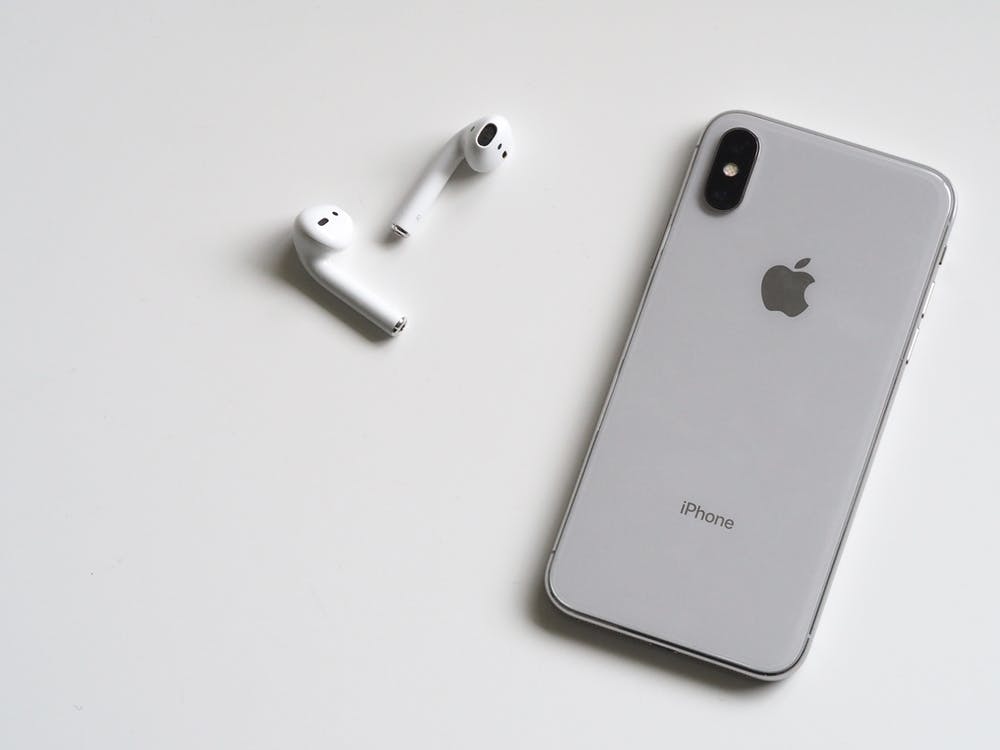 The rise of mobile gaming has encouraged mobile brands like Apple to enhance their gaming experience.
The games you can play
It's fair to say that the current line-up of around 180 games offer pretty much something for everyone. To give just a brief run-through of the kinds available, for sports fans there are basketball and baseball games. Sci-fi followers can play Star Trek: Legends and for anyone who likes puzzles they'll find plenty of crosswords and sudokus to fill their time.
They have also recently introduced a number of new categories of game. In addition to their Arcade Originals, now there are Timeless Classics and App Store Greats. While Arcade Originals can be played on iPhone, iPad, Mac, and Apple TV, Timeless Classics and App Store Greats are only available on iPhone and iPad. This is another sign that Apple are continuing to move more and more in the direction of mobile play.
One of the strongest elements of the service is the inclusion of always-on DRM technology. This means that, once you've established and online connection, you can carry on playing the game offline. This is handy for playing on the move when connections may be lost, or not available at all.
For some players, one of the biggest drawbacks of mobile play is the limited range of controls available. But Apple Arcade works with the PS4 Dualshock 4 and Xbox One controllers if you're running tvOS, iPadOS or iOS13. If you're running iOS 14.5 you can also add the Xbox Series X and PS5 controllers you can use.
Pricing
Just like Netflix, Amazon Prime Video and Spotify, Apple Arcade operates on a subscription basis. It costs around $6 a month for unlimited access to all of its games for you and up to five other family members. What's more, you can start off with a month's free trial after which you can decide whether it's worth the money. It's also a service that you can cancel and rejoin whenever you want.
For heavier users of Apple's various services, it also forms part of the Apple One package which also includes unlimited access to Apple Music, Apple TV+, and 50GB of iCloud storage.
Even better value comes if you sign up for the Family or Premier Plan that also brings you Apple Music and Apple Fitness+.
Similar to other streaming services like Netflix, Apple Arcade is a monthly subscription.
Looking ahead
It really does seem that, following a tentative start, Apple are really getting behind the service. This includes a commitment to frequently add games and other features going forward. In some cases, these will be games that you won't find anywhere else, or at least they won't be available on the Android platform. You can also be sure that they will be high quality games – or Apple just won't feature them.
So, it all adds up to the fact that the outlook is good for Apple Arcade – and this could be the perfect time to get on board.