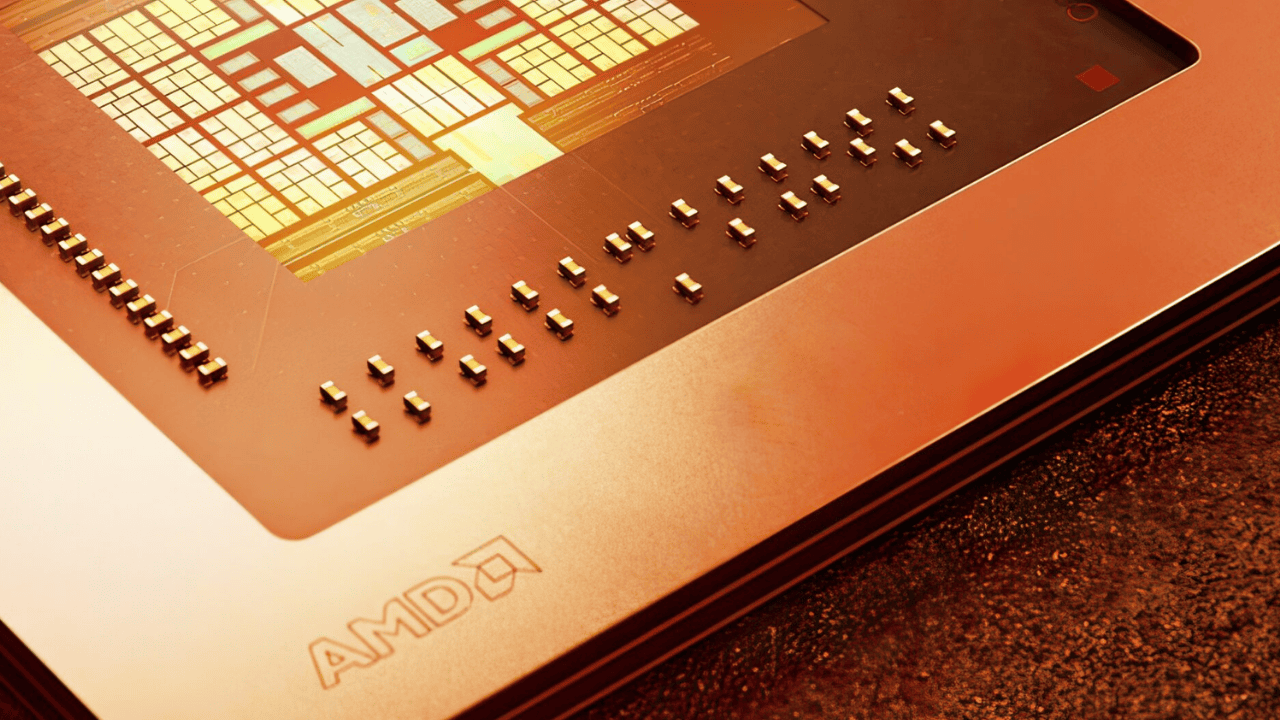 Leaked ASUS X670 Prime PCB diagram for AMD Ryzen
AMD x670 Graphic Cards
MSI released their future AMD X670 and X670E boards shortly after AMD's presentation earlier today because Computex 2022 is primarily an online event. Despite the fact that MSI didn't provide much information in their official news release, VideoCardz was able to get their hands on more material, which helps to clarify the platform more broadly. Most noteworthy is the slide that shows 28 PCIe 5.0 lanes on the AM5 CPUs, rather than the 24 PCIe 5.0 lanes AMD announced in its presentation. This is understandable given that some X670/E boards offer several PCIe 5.0 M.2 slots for NVMe storage devices.
Specifications for AMD X670
There are three PCIe x16 slots on the MSI X670E Godlike and X670E Ace, however it's likely that they're arranged in an 8/8/8/4 arrangement because these boards only have one PCIe x16 M.2 slot. All Raphael-based CPUs will also support HDMI 2.1 and DisplayPort 2.0, which may be used via USB Type-C Alternate Mode as well, according to the same slide. According to MSI, not all AM5 CPUs will be able to handle DisplayPort 2.0.
It's also worth noting that AMD's AM4 platform ran out of room for the AGESA in the CMOS chip, leading to several UEFI versions depending on the CPU used on the board. MSI-specific features include, at the very least, eight- to ten-layer PCBs and up to 24+2 power phases with better heatsinks on the high-end versions. The USB-C header on the front of MSI's laptop is also expected to accommodate 60 W of USB PD power. The Xpander-Z Gen5 Dual add-in card from MSI, like the one from ASUS, will let users to add an additional M.2 NVMe disc. AMD's RZ616 WiFi 6E module, which is officially a MediaTek solution, will be found on all four boards.
MSI released a statement
AMD's X670 Motherboard line-up has been expanded by MSI today with the addition of the new MEG GODLIKE, MEG ACE, MPG CARBON WIFI, and PRO X670-P WIFI models. X670 motherboards now support AMD Ryzen 7000 processors, which are scheduled to be released in the near future. With the new AMD CPUs and platform, our goal is to make every new product as interesting as possible. A major motherboard manufacturer, MSI, strives to provide nothing but pleasure to customers. MSI is ready for the future generation thanks to its integration of the latest technology and abundance of features. Introducing our new X670 motherboards.
New Platform
New platform and socket are also introduced with AMD Ryzen 7000 Series processors, the first to leverage TSMC's 5 nm FinFET technology. There are new features in the AMD Ryzen 7000 Series processors, including PCIe 5.0, DDR5 Memory, and more! X670 Extreme and X670 are two portions of the X670 chipset. X670E motherboards support PCIe 5.0 through both the PCIe slot and M.2 slot, whereas X670 motherboards only support PCIe 5.0 through the M.2 slot on the X670 motherboard. All MSI X670E & X670 motherboards have been upgraded to allow DisplayPort 2.0 output in addition to PCIe 5.0 and DDR5 support. USB 3.2 Gen 2×2 Type-C from MEG motherboards can deliver 60 W of power. With the addition of a 105 A Smart Power Stage to the VRM, it now has up to 24+2 Power Phases.
The MPG Series has been given a major overhaul for the new AMD processor. The MPG X670E CARBON WIFI is more stable thanks to the use of a carbon black colour scheme. It has four M.2 slots and two PCIe 5.0 x16 ports. Split into two M slots. More than enough room for four separate PCIe x4 slots. An Extended heatsink design and 18+2 VRM power phases are included. The MPG X670E CARBON WIFI's Chipset Heatsink and VRM Heatsink both feature the newest specs, ensuring your complete satisfaction.
New AM5/Ryzen 7000 motherboard chipsets from AMD include X670 Extreme, X670, and B650.
Intel's new LGA 1718 socket will allow CPU's that have a maximum native power consumption of 170W to be installed. For storage and graphics, the 600-series platform is equipped with DDR5 memory and PCI Express Generation 5 (depending on a chipset).
A total of 48 PCIe 5.0 lanes are available on the platform: 16 for the video card, 4 for the M.2 slot, and four more for the chipset. The 'Extreme' X670E chipset supports two video card connections and an M.2 slot for a PCIe 5.0 SSD, making it the most powerful option. Only the SSD on the B650 functions at PCIe 5.0 speeds. AMD has indicated that the X670E chipset is built for "unrivalled capability and aggressive overclocking." In order to deliver PCI Express Gen 5 "everywhere," it has been designed. Gen5 storage and alternative graphics are both supported by the X670, which is meant for "Enthusiast Overclocking." To be supported by the B650 chipset, only PCIe Gen5 storage will be available on mainstream platforms.
Conclusion:
However, AM4 coolers will be supported. The motherboards that are a part of the 600 series will contain up to 24 PCIe Gen5 lanes for storage and graphics. 14 SuperSpeed USB 20 Gbps (TypeC), and WiFI-E6 with DBS/Bluetooth Low Energy 5.2. Incorporated into them. Interestingly. Additionally, AMD has stated that the motherboards in the 600-series will come equipped. With up to four HDMI 2.1 and DisplayPort 2 outputs. Given that the desktop Ryzen 7000 series, which has been given the codename. "Raphael," has integrated RDNA2 graphics onboard, this will come in useful.
Also Read: 
Huawei New Watch GT 3 Pro Harmony OS software introduces iOS Wallet
iPhone 14 Pro Max Release Date Leaks (Latest Updates)
Expo 2020 Dubai Loyal Visitor Awards Being Sold for Up to Dh25,000 Online
Dead by Daylight Is Getting a Dating Sim Called Hooked on You
FAQs:
Q1: Is there a motherboard for the X670?
A Dual-Chiplet AMD X670 Chipset Will Power Next-Gen AM5 Motherboards. According to Tomshardware, AMD's new X670 chipset would power high-end AM5 motherboards, which they confirmed with Asmedia.
Q2: Is DDR4 supported by Intel 13th Generation?
By the end of the year, Intel's 13th Gen Raptor Lake processors are expected to be released. Taking on the next-generation Ryzen 7000 series. Refreshed Alder Lake CPUs with additional cores will still support DDR4 memory. Unlike their Zen 4 counterparts, who have dropped the option.
Q3: What is the Intel Lake?
Desktop and laptop computers throughout the world use Intel processors, which are the most popular CPUs in the world. Model families include Core, Xeon, Pentium, and Celeron, with a variety of model names in between.. Multi-generational names for these lakes include: Coffee Lake (also known as Comet/Ice Lake). Rocket/Tiger Lake (also known as the 9th, 10th, and 11th generations).
Q4: Raptor Lake is expected to be LGA 1700.
If you already own an Alder Lake processor. You won't have to replace it if Raptor Lake supports the existing LGA 1700 socket. As expected, the new processors will be able to use DDR5 RAM. Much like their predecessors.
Q5: How much RAM is too much?
Unless you plan to edit 8K videos or run numerous RAM-intensive products at the same time. Also, 128 GB is unnecessary for most consumers. Those who run workloads requiring more than 128 GB of RAM are presumably already aware of this.
Q6: When can we expect X670 Gegabytes and Motherboards?
According to GIGABYTE, the company will show off the X670 AORUS and X670 AERO motherboards that are ready for AMD's upcoming Zen 4 processors this week.