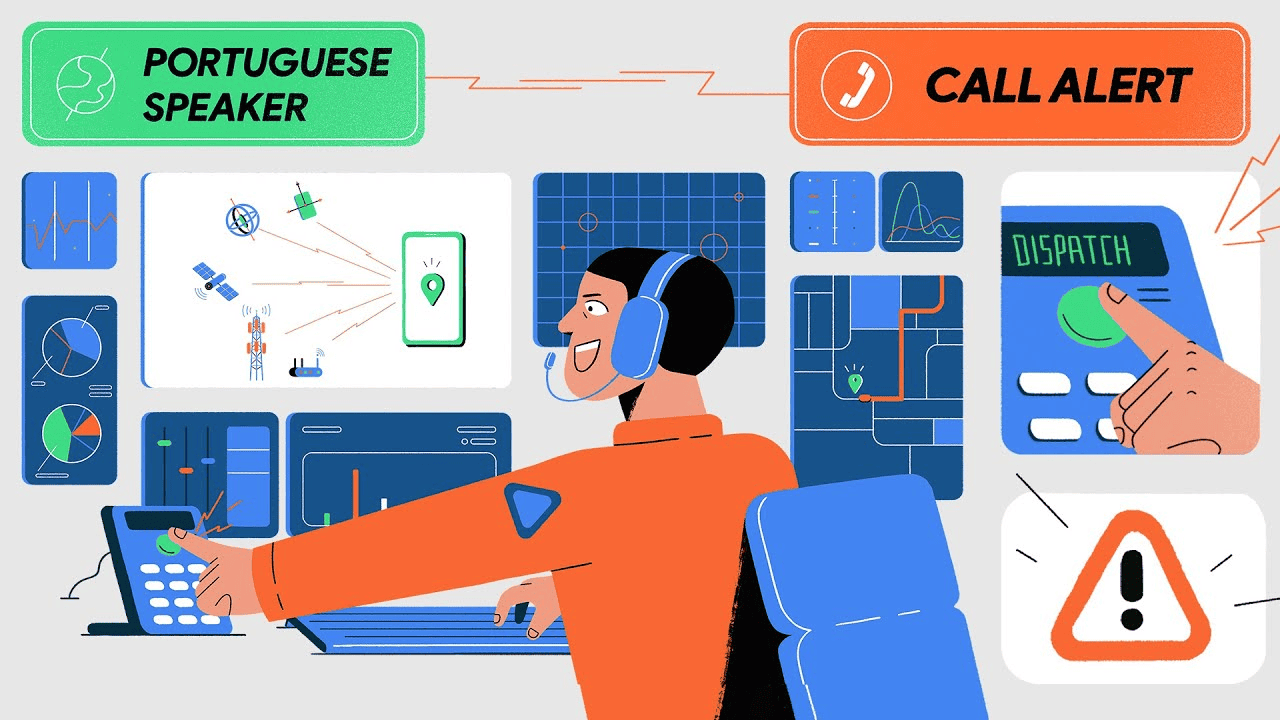 Android 13 Beta 2 is out With These New Cool Features, Major Security & Privacy Changes
Android 13 New Features – With all of these new features in Beta 2 now available, we have a good idea of what to expect in this year's upgrade. Here's what we've discovered so far. Codename? All Android versions used to have sweet-themed codenames; remember Android 4.4 KitKat and Android 9 Pie? While Google no longer uses these codenames for marketing purposes, its developers continue to do so.
Tiramisu has been announced for Android 13, following the not-publicly-used Snow Cone for Android 12, Red Velvet Cake for Android 11, and Quince Tart for Android 10. Let us know about the android 13 new features. 
Tap-to-transfer
Remember Android Beam, which let you share links, files, and more between two phones by simply tapping them together? It was superseded by Nearby Share, which uses Bluetooth and Wi-Fi Direct instead of NFC technology. But this tap-to-transfer mechanism is far too useful and intuitive to be forgotten, and it appears like Google wants to bring it back.
As we previously reported, Android 13 will feature a similar approach for sharing and playing media. It's now codenamed "Media TTT" (tap to transfer), but Google is unlikely to advertise it under that moniker. So far, we've only had access to a non-functional Google demo process demonstrating how you need to travel closer to a device to transfer or even play media, but it's feasible that you'll be able to use it to connect to future smart home gadgets, similar to Apple's Home Pod.
We don't know which technology it will use, although NFC and UWB appear to be the front-runners. Android 13 introduces a new palette system for pulling colours from wallpaper. In addition to the existing "tonal spot" colours, Google now offers three additional options: "vibrant," which differs slightly in supplementary accents, and "expressive," which offers a wider range of colours that appears to include colours not seen in the background, and "spritz," a desaturated, nearly monochromatic theme.
In our exclusive coverage, we acquired all the details and examples, and in Beta 1, these themes are finally available to users in the form of 16 additional colour extraction options in your wallpaper picker.
Notifications by opt-in
Although Android has always been better at organising and showing alerts than iOS, with android 13 new features, there is one aspect of Apple's ecosystem that we appreciate: programmes must explicitly seek permission to send notifications. Android 13 appears to be following suit. Android 13 new features as XDA has discovered new permission requesting that you accept notifications for newly installed apps.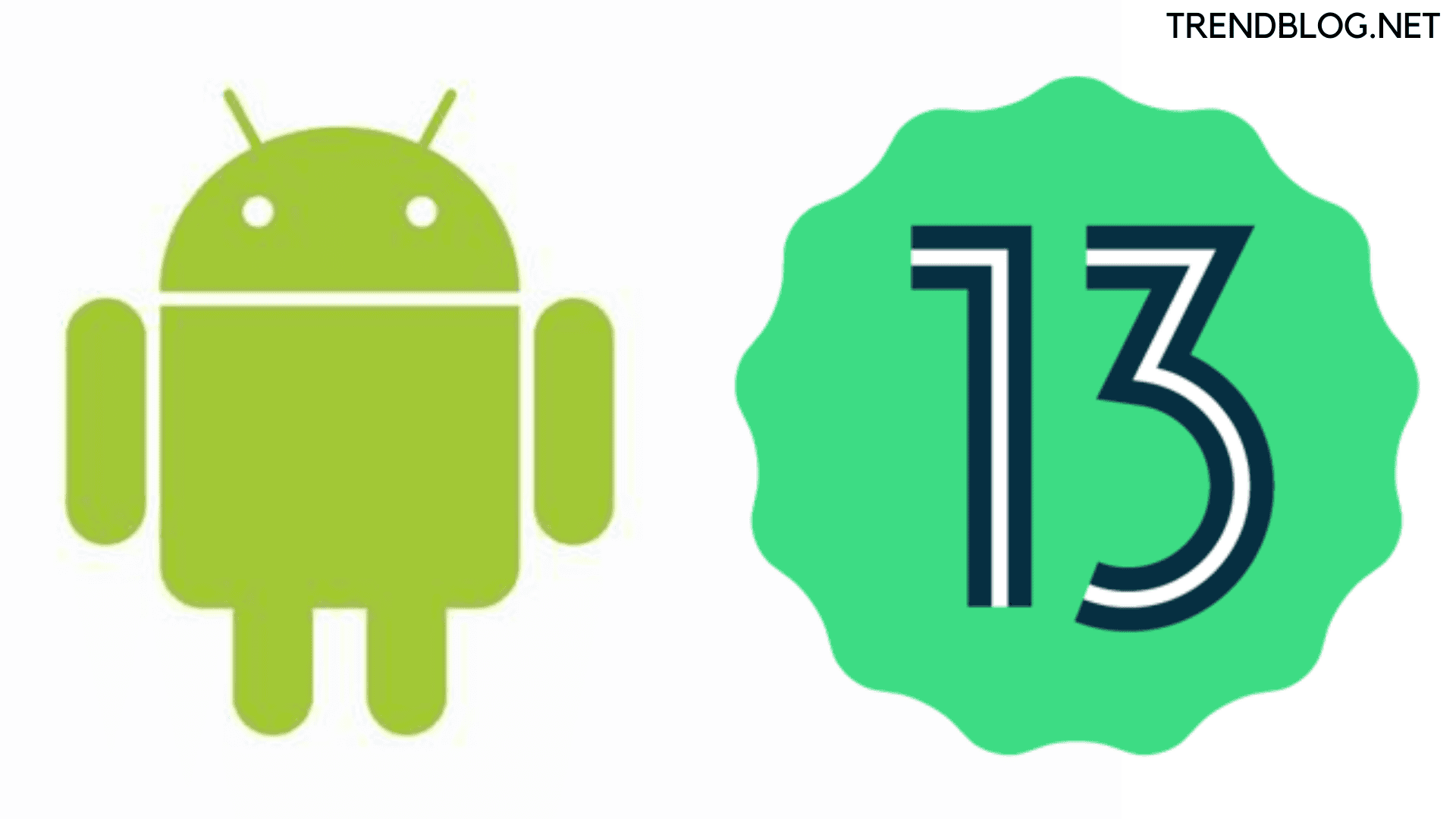 Scanner for QR codes
Android 13 new features could gain a QR code scanning quick settings tile, as well as some form of Lock Screen capability, as we exclusively reported. Then, in Android 13 DP1, we saw the QR scanner quick settings option in the notification shade for the first time, however, it was greyed out and unusable.
This has now changed in Beta 1, and we can confirm that yes, this is absolutely a working QR code scanner. Lockscreen functionality is included because this is a quick toggle.
Language options for apps that are 'panlingual'
This is great for me because I use my phone to communicate in both English and German. As we previously reported, Android 13 includes a setting that allows you to select your favourite language per app. This may not seem important if you're someone who can easily utilise any.
Android 13 has new features And all functions of an app in English in the United States. But there are a lot of apps that are optimised for some other native language, with their English versions. Being a poorly translated afterthought overseas. If you still prefer to use your device in English.
But would like some apps to work in a language. You're equally comfortable with, Android 13 could be a game-changer.
Battery capacity
Android 12 included additional draconian battery-saving tactics. Dubbed PhantomProcessKiller, which make it much tougher for apps to function in the background. While this helps to keep unscrupulous developers in check. It has unforeseen repercussions for apps like the Linux terminal emulator Termux.
Which must run numerous heavy processes in the background. Like Termux, Android 13 may provide a toggle in developer options. That allows power users to turn off this precaution for edge circumstances. In addition, Google is working on a new feature called "TARE," which stands for "The Android Resource Economy."
It's designed to keep track of how apps run in the background and what activities they do. Granting and deducting credits to prevent apps from scheduling endless work in the future. Because this is still in beta. We'll have to wait till Google releases proper documentation before we can fully comprehend how it works.
Support for UWB
Ultra-wideband, or UWB, is a fascinating technology that opens up a host of new possibilities. It can transform your phone into a car key. Assist in the recovery of misplaced UWB-enabled devices, and extend the capabilities of NFC and Bluetooth. The Pixel 6 Pro already has a UWB antenna.
But it isn't being utilised to its maximum capacity. Android 13 new features are expected to include a generic hardware abstraction layer. That will provide a common foundation for how UWB works across all Android devices. Making it easier for manufacturers to adopt these futuristic technologies.
A few UWB capabilities will be included in the Android 12 January security patch for the Pixel 6 Pro, but the complete system-wide abstraction layer should not arrive until Android 13.
Bluetooth Low-Energy Audio is supported
According to Mishaal Rahman, Android 13 may be the first version of Android to provide fully-featured Bluetooth Low-Energy Audio compatibility. The standard is intended to replace regular Bluetooth audio streaming, and it offers a number of benefits, including lower energy consumption while maintaining audio quality, multi-stream support for sending signals to both of your earbuds at the same time (or to multiple headphones/speakers at the same time), and full support for Google's hearing aid protocol features.
Assistant toggles the Home button
Although gesture navigation is the future of phone interaction, many users still prefer the conventional three-button navigation, whether for accessibility reasons or simply because they're used to it. In Android 13, the three-button navigation is making a comeback as an old option.
There will be an option to disable the gesture that allows you to long-press the home button for Assistant, according to leaked screenshots in our hands. That makes sense for the Pixel 6 series, as the new phones have switched to long-pressing the power button to activate Assistant, eliminating the option to long-press the home button.
Changes to the output picker and media player
Android 10 added an audio and other media output option, allowing you to choose whether you want to listen to something on your phone, wireless headphones, or Bluetooth speakers. This functionality has been completely redesigned in Android 13, with a fresh look for both selecting audio destinations and the media player itself.
It looks even better than we had hoped based on early screenshots, and it even has more features. Google also added a cool new squiggly animation to Android 13 Beta 1 that moves along with you and your music.
Also Read: 
How to Install Linux on Windows 10
9 Quick Ways to Increase Ram Speed
Which Brand Is Better Hp or Dell: Design, Price, Components
6 Quick Steps to Get Windows on Chromebook
How to Install Chrome Os on Laptop: Minimum Device Specification
The Pixel 6 has spatial audio
A spatializer effect is included in Android 13 Beta 1. Which could be Google's version of the iPhone's spatial audio capability. Right now, this appears to be inactive development. And isn't user-facing. So it's unclear whether the feature will make it into Android 13's final release. Still, for those who want to get the most out of their audio content on a Pixel 6. This could be good news.
Lockscreen
Material Design in Android 12 The community is divided about your design. And the upcoming interface updates. With some yearning for a method to tone things down a bit. This Android 13 tweak might be for you if you're upset by the oversized clock. That appears on your lock screen when you don't have notifications on Pixel phones: Google looks to be working on a toggle to turn off the "Double-line clock," as it is known.
This will not, however, be limited to Android 13. The feature has already been included in the Android 12L beta.
Gaming
While we don't know much about the state of mobile gaming on Android 13, Esper's Mishaal Rahman has discovered some intriguing details about devices that will be available with a future update. A new API, according to his discovery in the AOSP code, will allow games to temporarily improve CPU speed while they're loading, allowing them to launch titles faster than before.
Photo selector
Google's new photo picker, which was announced alongside Android 13 DP1, appears to be set for controversy. Although we have yet to test it (it isn't currently live in DP1), it appears to be quite similar to how Apple handles images on the iPhone. Google will divide your photographs into their own menu rather than displaying all of your docs in a single arrangement.
Material You icons from third parties
We've written about how Material You's app icon theming is limited to Google's services and nothing else. It contrasts with the rest of your home screen. Giving it an unfinished appearance has prompted some AP writers to resort to third-party launchers and icon packs.
API for Quick Settings Placement
For years, developers have been able to add tiles to Android's fast settings menu, but with this year's release, notifying consumers has become even easier. The Quick Settings Placement API enables apps to advertise their tiles with a pop-up notification, making these features and shortcuts far more visible to the ordinary smartphone user.
While there is always the possibility of misuse with prompts like these, it appears to be an excellent method for developers to make greater use of an underappreciated feature of Android.
Multi-user capability
Even after the formal announcement of Android 12L, it's evident that Google has refocused on tablets. Android's next major update will bring a slew of improvements to how multi-user profiles work, and it all sounds positive so far. There's a lot to like here, from a revised profile picker screen for tablets to bright new avatar icons.
"Hub mode" appears to make it simple to exchange apps between profiles, while visitor accounts will receive a list of accessible apps right away. Then there's a new "kids mode" on the way, which restores the previous nabber. We'll have to wait and see what all of this adds up to, but there are far too many puzzle pieces to ignore.
Improving the clipboard
Android has long improved clipboard management, and the most recent update takes things even farther. When you copy the text on Android 13 Beta 1, a little floating window appears, allowing you to examine and modify the contents of your clipboard. It's simple to change URLs or addresses before sharing them.
As privacy protection, the clipboard also clears itself after a set amount of time.
For the beta, there is more treble compatibility.
While you might never need it, the Android 13 beta is officially compatible with all Treble-enabled devices. Even while some critical functions, such as phone audio, aren't available on current builds, it makes it much easier for developers who don't own a Pixel device to prepare for the new release.
Android 13 has a few minor modifications.
There are a few minor differences in the new OS version that are worth mentioning.
The simple touch shortcut that was first provided to Pixels in Android 12. Now includes support for turning on and off the flashlight.

Privacy: The previous year's upgrade provided major privacy improvements. And Android 13 continues the trend with 7-day views on the Privacy dashboard.

The silent mode in DP2 eliminated practically all haptic feedback. Which was a contentious adjustment that was quickly reversed in Beta 1. There are also a few new vibration options, though they don't seem to accomplish anything at the moment.

Big screen changes: Android 13 Beta 1 includes a new app drawer shortcut. As well as the traditional row of intelligent app choices for big-screen devices.

Smart home controls: It also restores the ability to control your smart home gadgets without first unlocking your phone.

Google has combined its display and font size options into a single menu, and the screen saver selector has been completely redesigned.

Screen recording: Android's recording touch indicators have reappeared after being missing in 12L.

Split-screen: 12L's split-screen feature allows you to open two apps in multiple windows at the same time from alerts.

Hidden features: A bevvy of hidden features, including an automatic dark mode and a new location for the app drawer's search box, round out a significant update.