Whether you're planning to go out on a long trip or are simply commuting in your vehicle frequently, one of the best car companions you can have is a quality stereo device. And, thanks to ever-advancing technology and Google's integration in a wide variety of industries, you have the possibility to treat yourself to an Android stereo device for your car. Ever since 2015 (when Android Auto first made its debut), many aftermarket car stereo system manufacturers have fitted their head units with Google's automotive OS – and these can be used in a variety of cars. Of course, Android Auto isn't the only brand of head units with additional 'smart' capabilities – there are also Sony, Pioneer, JVC, Alpine, KENWOOD, and others that also design their stereo systems with satellite and HD radios, USB ports, GPS navigation, Bluetooth and Wireless Android connectivity, and more.
If you're planning to get yourself a new car stereo system, do be mindful of your dash opening, as choosing a head unit that will fit your dash well is as important (if not a bit more) as choosing one with fantastic sound and other technical capabilities.
In this article, we'll be taking a look at how to use Android car stereo, as well as some of the best units currently out on the market – so let's dive right into it!
How to connect Android to a KENWOOD car stereo
A couple of years back, KENWOOD implemented the so-called 'KENWOOD Smartphone Control' function into their stereo systems, which allows the video image of an Android device to be displayed on the KENWOOD Multimedia Receiver – which in turn allows it to be controlled via the Multimedia Receiver's touch panel. A great thing about this is the fact that any applications on the connected Android device can be operated from the Multimedia Receiver. The main con when it comes to the KENWOOD Multimedia Receiver is the fact that it has a limited array of single-finger operation options – it will work with taps, double taps, long taps, and swipes, while pinching and multitaps are not supported.
You can download the KENWOOD Smartphone control app by visiting here:
In order to use the KENWOOD Smartphone Control function, follow the steps below:
Make sure that your vehicle is parked, and the parking brake is On
Launch the KENWOOD Smartphone Control application on your Android device
Connect the Android device to the Multimedia Receiver via MHL or an HDMI cable
Press [HOME] (DNN/DNR) / [MENU] (DNX/DDX) à [Apps] on the Multimedia receiver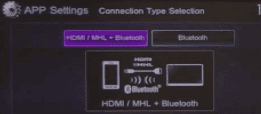 When prompted, press [Accept] and [Agree] if you agree to the contents of the caution message displayed on the Multimedia Receiver
In the KENWOOD Smartphone Control app on your Android device, press [Screen Calibration] – this process will take a few seconds to complete
After the calibration process is completed, press [Confirm] and then the [Back] key
Once you've done so, the setup process will be complete and you should now be able to control your Android device from the Multimedia Receiver's touch screen.

Note: Going through the Screen Calibration process is only required when connecting your Android device for the first time; recalibration will only be necessary in case you connect an Android device with a different output screen size or change the output screen size on your current device.
Best Android car stereo systems
Now, let's take a look at some of the best Android car stereo systems currently on the market, which can help you with making a decision if you're thinking about treating yourself to one.
Alpine Halo9 iLX-F309
The Alpine Halo9 iLX-F309 allows you to attach a 9-inch floating display to a 2-inch head unit – which is a fantastic thing, allowing you to use a rather large touchscreen over the limited space a single DIN car stereo opening provides. It's also rather adjustable, allowing you to change the height and angle at which it is positioned. This head unit comes with a USB input in the rear, as well as aux and HDMI inputs and Bluetooth connectivity. Alpine Halo9 ilX-F309 also has built-in Android Auto, which means you'll be able to use Google Maps, text messages, and the weather service right out of the box.
Pioneer DMH-WT7600NEX
The Pioneer DMG-WT7600NEX is yet another fantastic single DIN head unit. The slim chassis fits a wide number of car dash openings and connects to a 9" touchscreen display. It also offers the possibility to adjust the screen – up, down, left, right, forward, and back, as well as the angle at which it is positioned – which means that you can fine-tune the position for perfect readability in your car. The unit comes with both Android Auto and Apple CarPlay integrated – allowing you to use all related features. Once again, the Android Auto integration means you'll have easy access to Google Maps, weather services, music, text messages, and other apps for a better driving experience.
Sony XAV-AX8000
Sony's XAV-AX800 head unit comes shipped with the head unit chassis, screen, wiring harnesses, remote control microphone, USB extensions, and plastic trim for the back of the screen and mount point, as well as a user manual. This only leaves you with having to secure a dash kit and wire harness, after which you should have everything you need in order to install it. The unit has a rather big touchscreen – coming in at the size of nearly 9 inches. It offers Bluetooth connectivity, visual customization options, a 10-band equalizer for audio customization, and built-in Android Auto.
Android car stereo double DIN
Now, as discussed previously in the article, it is very important for you to choose a stereo system that can fit your dashboard properly – for instance, double DIN head units won't fit DIN openings. As a reminder, DIN refers to the size of 2" x 8" that a stereo unit fits into – a double-DIN keeps the same width of 8", but the height changes from 2" to 4" as the name implies. If your car has a double-DIN opening, you'll be able to use head units with larger touchscreens, which is certainly a plus.
Here are some of the best double DIN Android car stereos currently on the market:
KENWOOD Excelon DNX997XR
Certainly, an expensive option, coming in at a price of $1300, the KENWOOD Excelon DNX997XR brings a slew of features and capabilities to justify its price point. It comes with a Garmin GPS navigation system and three years' worth of free updates. It also supports wireless Android Auto connection, wired and wireless screen mirroring, Pandora wireless control via an Android device, Bluetooth connectivity, built-in HD Radio tuner, and more. Being a double DIN head unit, it comes with a hefty 6.75" touchscreen display that has a 720p resolution. If money is not a limiting factor for you when it comes to purchasing a car stereo system, you should keep this one on your radar.
Pioneer AVH-W4500NEX
This double DIN head unit supports wired and wireless Android Auto connection, has an HDMI input, as well as Bluetooth phone and audio streaming. It also has a CD and DVD drive, an HD Radio, and offers FLAC support. If that wasn't enough, it also lets you use satellite radio. The screen size comes in at 6.9" and the screen resolution is at 480p. Overall, this model offers great bang for your buck.
Pioneer DMH-1500NEX
While covering KENWOOD Excelon DNX997XR, I mentioned that it's a great unit to keep on your radar if money is not a limiting factor. The Pioneer-1500NEX head unit covers the opposite end of this spectrum – it offers decent features and won't break your bank. It allows users to control their phone's music library via the touchscreen and even allows the use of Google Assistant as well. Another great thing about it is the fact that it has decent compatibility with most digital audio formats. The screen size for this model comes in at 7", and the resolution is kept at 480p.
And with that, we've gone over some of the best Android car stereo systems currently available on the market. Whichever option you go for – make sure that it'll fit your car's dash opening first and enjoy the fantastic audio and smart functionalities that an Android Auto stereo system brings! 
Read more on our Android Knowledge for more guides and useful information!