The First Android Feature in iPhone 14 Unleashed: Rumors
Android Feature in iPhone 14? For the first time, Apple's iPhone 14 Pro could offer an always-on display, a feature that has long been available on the top Android phones. It's expected that the iPhone 14 will fall short.
The information comes from Bloomberg reporter and frequent Apple tipper Mark Gurman. In iOS 16, Gurman says, "I'm told Apple is building in future support for an always-on lock screen, something it was initially planning for last year's iPhone 13" Lock screen information may be shown in a way similar to Apple Watches if this feature was implemented on the iPhone.
However, Apple's technique may be a little less draining on the battery. Due to Android's long history, it has been reliant on 60Hz screens, but Apple's iPhone 13 Pro features a 120Hz panel that can alternate between 10Hz and 120Hz.
iPhone 14 Pro and iPhone 14 Pro Max could be the first to have 'Always-on Display.'"
The iPhone 14 and iPhone 14 Pro series are expected to be introduced later this year, but we may learn more about them at the Apple WWDC 2022 keynote next month. iOS 16 is expected to be released alongside the new iPhones in September, and we'll get our first look at it on this platform.
A recent report from Mark Gurman claims that the iPhone 14 Pro and 14 Plus may finally sport an Always-On Display. This capability has long been available on Android devices, but Apple appears to be reserving it for the Pro models only. The date, time, battery percentage, and even app alerts with their symbols are all displayed on the Always-On-Display (AOD) screen. With the iPhone 14 Pros said to use an LTPO display, implementing this feature makes a lot of sense in terms of battery conservation.
Rumors of this feature's existence were bolstered by the news that iOS 16 may include it. 
We heard rumours that the AOD capability will be added to last year's iPhone 13 Pro models, but that didn't materialise. Having AOD is a likely next step for Apple after releasing the ProMotion display (120 Hz refresh rate) with the iPhone 13 Pro and Pro Max last year, and it's a good move.
With the help of AOD, Apple may be able to extend the battery life of the iPhones 14, 14, and 14 Pro and 14 Pro Max for users, while having a similar-sized battery in place. Apple will discuss iOS 16 in depth at its June 6 event, where the functionality might be verified or denied.
For the first time, the pill-hole cutout will be used on the iPhone 14 Pro, rather than on the standard iPhone 14 model, according to a number of rumours and images. This year's A16 Bionic chipset is anticipated to be built on last year's A15 Bionic technology due to the lack of available components and high global demand.
Reported inclusion of Android functionality in the iPhone 14
While this would be uncomfortably fast for most functions, it would be ideal for refreshing time and date on a near-static display using a low-temperature polycrystalline silicon (LTPS) screen, which is what Apple wants to employ this time.
To be clear though, this is only going to work with iPhone 14 Pro and Max models, since all other versions will be unable to adjust their refresh rates in such a way. When Gurman inquired about the "always-on display setting," he was told that it would only be available on the iPhone 14 Pro and iPhone 14 Pro Max versions.
Dividing lines on the iPhone 14
Few would argue that the $200 price difference between the normal iPhone and the Pro model is worth it just to have an always-on display.
Other than the larger screen and improved camera, we don't expect this to be the only change. Previous Pro models had a larger screen and greater camera performance.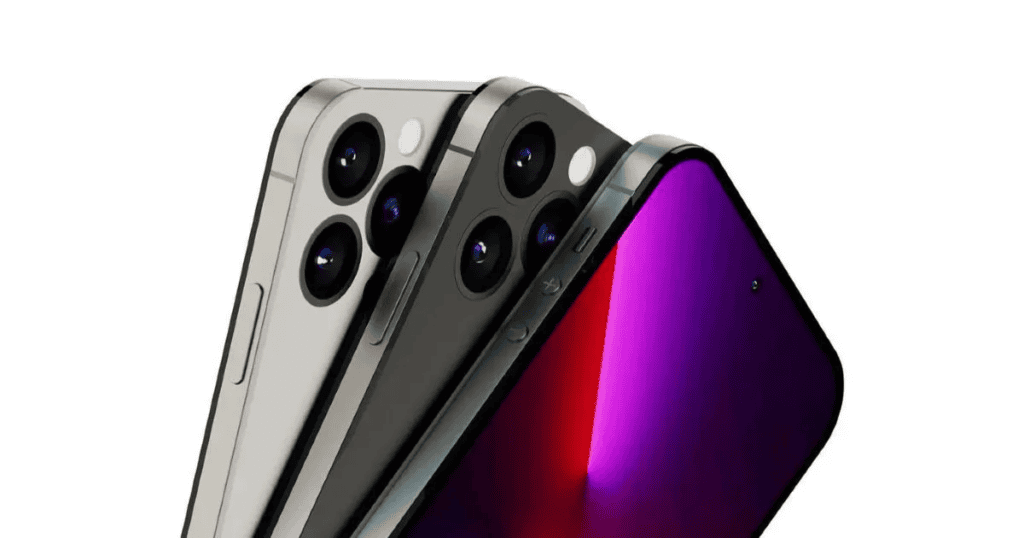 Conclusion:
There will supposedly be a considerable difference this year between the iPhone 14. And the iPhone 14 Pro in terms of speed, as the iPhone 12 and 13 small models. Sold so poorly that Apple is expected to sell the larger iPhone 14 Max instead.
While last year's A15 CPU is still in use in Apple's ordinary iPhone 14. This year's A16 chip is expected to be reserved solely for the iPhone 14 Pro versions.
A gamble: If I had been planning to buy an iPhone 14 in September and discovered it featured the same chip as last year. My reaction would be to buy an older iPhone 13 Pro. Instead to obtain the same speed and the 120Hz screen. If enough people do that, Apple may discover that sales of the mini aren't the only thing that are disappointing.
Also Read: 
Samsung Galaxy Z Fold 4 Specifications Leaked to Stick to 25w Fast Charging
OPPO Find X5 Pro 5G: A True Rival To Other Flagship with Display and Camera
Check Out Top 30 Amazon Memorial Day Sale 2022
Modern Warfare 2 Art Suggests a Return to Steam for Call of Duty
FAQs:
Q1: Is Apple's iPhone compatible with the Android operating system?
In a nutshell, no, the iPhone does not run on Android (or vice versa). Mobile phones can run apps, connect to the Internet, and make phone calls. But iPhones and Androids are two separate entities that cannot communicate with one another.
Q2: What elements from Android were incorporated into the iPhone?
Widgets and the app drawer on the iPad
Text that is updated in real time.
Using AR navigation on Apple Maps.
Siri now has new powers.
Notifications on iOS devices.
Apple's photo app.
Bonus: What's needed for Google's heist.
Q3: Does Android Feature in iPhone 14 work well with the iPhone?
Both Apple's and Google's app shops are top-notch. You may put vital apps on the home screen and hide less useful ones in the app drawer using Android. Also, Android's widgets are considerably more useful than Apple's.
Q4: What is iOS Android?
Both Google's Android and Apple's iOS are designed for smartphones and tablets, respectively. When it comes to operating systems, Android is more PC-like than iOS. In that it has a more customisable interface and a wider range of functions.
Q5: What are some of the advantages of Android over iOS?
The negative of iOS is that it offers less customization and flexibility than Android does. Comparatively, Android is more free-wheeling which translates into a lot larger phone choice in the first place. And more OS customization choices after you're up and running.
Q6: Isn't Android an Apple ripoff?
In a biography, Apple co-founder Steve Jobs warned. He would go "thermonuclear" against Android, which he viewed as a "stolen product". Steve Jobs was adamant that Android was a rip-off of Apple's. IOS and would not settle any legal disputes with Google or its partners.