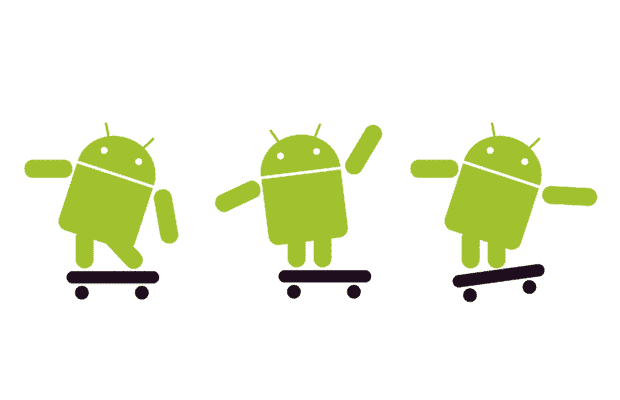 Time to bring your slow Android phone back to life!
It's been a while since you last seen your Android phone in its full glory? Oh these good ol' days when your device was running so smoothly and fast! Unfortunately, after a certain period of time your Android device might slow down quite a bit, with lagging animations, long app starts, delays, etc…
If I were you, I wouldn't run to the next shop to get a new device. I'd rather try to optimise my device for performance first, and see how much I can squeeze out of my old phone.
In this post I will show you a few methods you you can speed up your old Android phone or tablet (or even a new one) .
Disable Android bloatware
Lots of Android device come with tons of useless apps pre-installed, straight out of the box. Sometimes the manufacturer will load your phone with "experience enhancing" apps (looking at you, LG), but it's mostly the carriers like AT&T, Verizon, Sprint and T-Mobile who flush your phone with bloatware.
I can tell from experience that bloatware is not only affecting the speed and performance of your Android phone, but they also drain the heck out of your battery. A great app I found to identify these nasty apps is "Package Disabler Pro", that identifies them for you and lets you disable them manually.
Once installed and opened, you will see a long list of Android services. The ones marked purple are "optional". For example, if you're on At&T, you will see a series of services starting with ATT, meaning that they've been installed by the carrier. Most of the time the service name has the function in its name, so you can pick and choose what you want to keep enabled and what you want to get rid of.
In our post on how to increase your Samsung Galaxy S6 battery life I listed the apps that I have disabled on my own device, so you can go ahead and check it out. In the post you will also see that I've disabled apps such as S Health and S Voice, simply for the reason that I don't use them on a daily basis. However, S Voice might cause home button lags on Galaxy S 4 and 5 devices.
Uninstall apps you don't use
If you're anything like me, you have quite a large collection of apps that you downloaded on an impulse: cool app here, useful app there… One app at a time your list grows and grows. Truth is though, that you won't use all of them, and, likely, forget to uninstall them from your Android device altogether.
If you go through your App Drawer, you will quickly see some apps that you have no use for or don't even recollect why exactly you installed them. So, go ahead and remove them from your device.
Other apps, however, might seem worthy enough to keep them installed. Don't be fooled by your first instinct thought. Ironically enough, there's an app that tells you exactly what apps you don't use, even if they seem great.
To see what apps you don't use on a continuous basis and are ready to be installed, go ahead and download Unused App Remover. This app will not only allow you to uninstall apps in bulk, but will also tell you when you have used a certain app the last time (data collection starts as soon as you install the app).
[appbox googleplay com.vs_unusedappremover]
Check your battery stats for performance killers
There are some apps out there that require a disproportionate amount of your CPU power to keep them running. The easiest way to find them is to have a quick look at your battery usage stats. To do that, visit your Android Settings > Battery > Usage (might vary depending on your manufacturer, but you get the idea).
Do you see any apps that consume a suspicious amount of your battery? If yes, they will also likely contribute to the fact that your Android device is running slow.
Install Greenify to make apps go to sleep
While we're on the topic of Battery Life and Performance, I would advice you to install Greenify. If you're a non-rooted user, Grenify will let you choose apps that you want to "hibernate". Pick and choose apps from the list of "potentially affecting performance" and put them to sleep.
If you do that, you will still be able to use them like you did before. The only difference is that they won't run in the background and while your Android device is in sleep mode. Make sure to NOT disable instant messaging services and alarm clocks, otherwise you might miss important messages and alarms in the morning.
[appbox googleplay com.oasisfeng.greenify]
Install a custom launcher
Custom Android launchers are a great way to optimise your device for performance and make it faster. My favourite one, Nova Launcher Prime, lets you control your animations, allowing you to turn them off completely, which will make your phone seem quicker. Instead of turning them off, you can also try various degrees of animation speeds.
Check out our ultimate guide to custom Android launchers to find the one you like most!
Install a custom ROM (root required)
If you want to go deeper into tweaking your device to make it faster, check out our guide to custom Android ROMs.
Especially if you own a Samsung, LG or any other device where the manufacturer installed their own systems, a custom ROM might be the more efficient solution, hence perform faster and even increase your battery life.
Remove unnecessary widgets from your home screen
Every time you unlock your device, most of the widgets on your home screen will try to refresh themselves. In most cases this action requires your CPU to work hard. Especially if it comes to widgets for news apps that will try to access the internet to pull new content.
If you see any widgets on your home screen that you can live without – get rid of them (long-press and drag to the top part of your screen or press Delete).
Disable location services
Your phone is already slow enough, so we will try our hardest to reduce the amount of CPU power required. One process, which requires a wide range of services, is your location tracker.
If you don't need your device to track your location at all times (although it can be very useful), it might be a good idea to disable them altogether. To learn how, read our post on how to disable all location services on your Android device.
Move apps and media to your SD card
Lots of users report that their devices start running slowly as soon as their system storage gets close to its limits. To avoid running out of space on your Android phone you have two options: move stuff to the cloud or move stuff to your SD card if you're lucky enough to have a micro SD card slot in your device.
Here you can learn how to move apps and media to your SD card.
Some of you might also have a large collection of pictures and videos that you might never look at again in the future, but still are too precious memories to be permanently deleted. If that's the case for you, it might be a good idea to make a copy of your library on your computer using Android File Transfer or moving your collection to the cloud using services like Google Photos or Dropbox.
Hard reboot
"Have you tried turning it off and on again?"
Sometimes a good ol' hard reboot will help you fix some lag and performance issues on your Android device. FYI, the "hard" in hard reboot stands for "hardware", meaning that you will reboot your device using hardware.
If you have a removable battery, you can take it out for a minute, put it back into its place and start the device. If you don't have a removable battery, you can emulate the same process by holding your Power and Volume Down buttons simultaneously until the device restarts.
Factory reset – your last resort
Now that you did everything in your power to breathe some life into your slow Android phone and you're still not satisfied, it might be time for the ultimate measure – the Factory Reset.
A Factory Reset will erase all your data and device settings back to the way it's been when you first turned on the phone. Before you do a factory reset, make sure to back up all your data somewhere, especially when it comes to contact or photos. And SD card is the best place for media, otherwise just use Android File Transfer to move the data you need to your computer. As for your contacts, they will likely be synced to your Google account, but, just to be careful, make sure to have contacts sync enabled on your device by visiting Settings > Accounts > Google > Sync Options.
Please let me know in the comment section if you have any other tips and tricks on how to make your Android Device faster or if I missed anything! Your feedback is very much appreciated, and I will make sure to update the post with the most useful information.
Editors' Recommendations
10 thoughts on "
Time to bring your slow Android phone back to life!

"