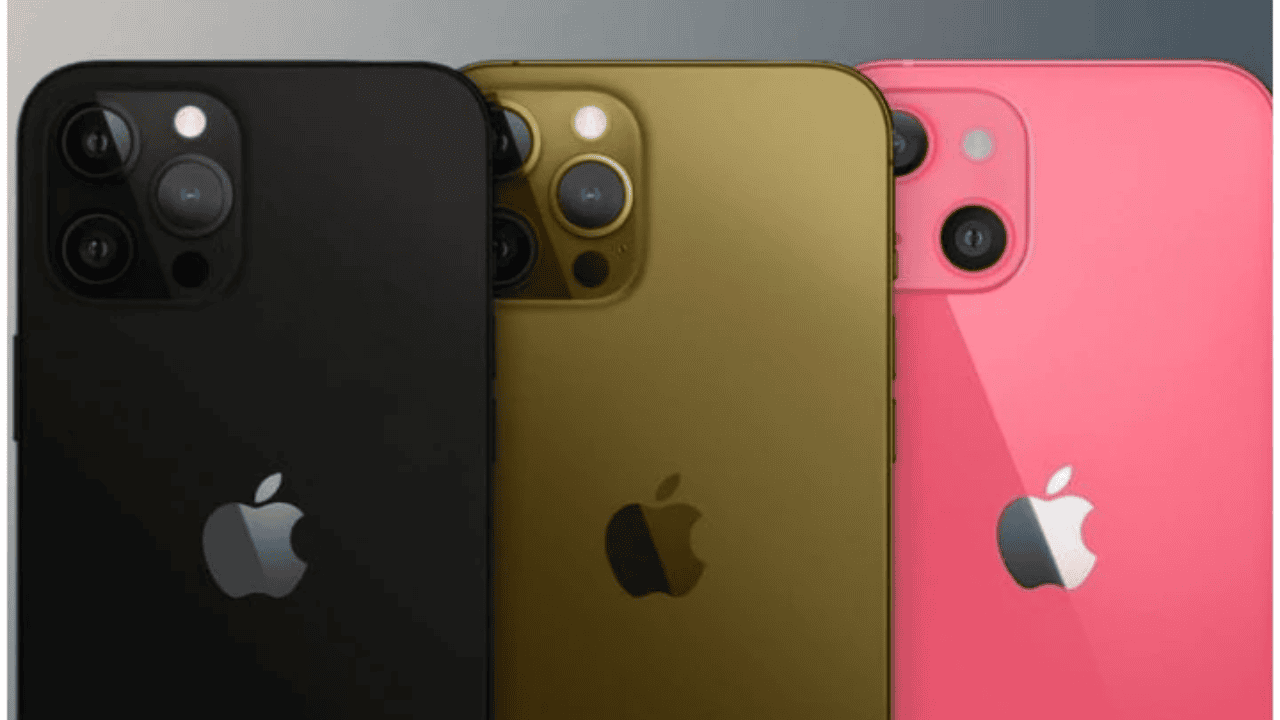 Latest Update: Apple iPhone Price Drop on Flipkart
Apple iPhone Price Drop on Flipkart. Everyone hopes to own a smartphone that is both efficient and long-lasting. Apple's iPhone, which initially appeared on the global market in June of 2007, has gained the distinction of being one of the most effective and long-lasting smartphones available.
iPhones are considered high-end cellphones because of the extensive time and resources that go into their development. For many people, getting an iPhone becomes a distant fantasy when it's a pricey model.
Currently, the Apple iPhone prices drop on Flipkart and Amazon is offering a discount on the price of the Apple iPhone.
Things are shifting right now! Many people will be able to purchase an iPhone by the year 2022, owing to online retailers like Amazon and Flipkart. Everyone who wants an iPhone is getting enormous discounts and financing options from the e-tailers.
As low as Rs 52,600 may get you the newest iPhone 13. During the holidays, both Amazon and Flipkart are offering attractive bargains for individuals who want to purchase a high-end Apple product.
Amazon has an Apple iPhone 13 deal.
On Amazon, the iPhone 13 costs Rs 72,990. A seven percent discount has been applied to the phone's original retail price tag of Rs. 79,900, which has been reduced to Rs. 72,990.
Apple's 13-inch iPhone with 128GB of storage is also eligible for a free exchange through the store's online store. You can save up to Rs 12,550 on the purchase of an Apple iPhone 13 by swapping your old phone for this exchange deal. The iPhone 13 will cost roughly Rs 60,440 if the maximum benefit of this exchange deal is taken into account.
In addition, you can save money and get cashback by shopping on Amazon. If you buy a new iPhone 13 using your HDFC Bank credit card, you'll save up to Rs 40,000 right away. Benefits are also available to holders of Citi Bank and Bank of Baroda credit cards.
Apple's iPhone 13 will cost Rs 56,440 less after the discounts. However, it is important to keep in mind that the exchange value of each smartphone varies according on the type, manufacturing date, and condition of the phone. In general, the resale value of an iPhone is higher than that of any other smartphone.
Flipkart has a deal on the new Apple iPhone 13
Flipkart is selling the Apple iPhone 13 for Rs 72,999. This can be reduced to Rs 57,299 in India with the exchange arrangement that delivers an additional bonus of Rs 15,500.
At the time of purchase, both e-commerce platforms allow you to see the real discount you'll receive in exchange. Your old phone's IMEI number, brand name, and model name must be provided to determine its resale value. In India, the Apple iPhone 13 is running iOS 15.5. The A15 Bionic chipset powers the iPhone's 6.1-inch Super Retina XDR display.
Also Read: 
WWDC 2022 Recap: iOS 16, new MacBook Air, iPadOS 16, and more
10 Different Ways to install iOS 16 Preview on Apple iPhone
Snapdragon 8 gen 2 Processor Could Feature Unique Cluster Configuration
How to download the macOS Ventura update on your MacBook and iMac
FAQs: 
Q1: Has the iPhone's pricing dropped?
Discounts of up to 13% are being offered on Flipkart's iPhone 12 at Rs 56,999. An exchange discount of up to Rs 13,000 is also available from the online retailer, bringing the price down to Rs 43,999. The smartphone's MRP is Rs 70,900, but you can save Rs 9,910 on the 128GB model, which is available in all colours.
Q2: Is the price of the iPhone 13 going to be lowered in the future?
Highlights. The price of Apple's next iPhone 13 has been slashed yet again. Amazon has lowered the price of the iPhone 13 by 10,000 rupees since it was released. On the e-commerce portal, the iPhone 13 is now selling for Rs 69,900.
Q3: Will the pricing of the iPhone 11 come down?
You can save up to Rs. 13,000 if you buy the iPhone 11 on exchange, bringing the price down to Rs. 29,999. If you're also planning to trade in an older model, be aware that your off-on exchange will be based on how well it's in shape.
Q4: What's the best iPhone for students to buy?
The iPhone XR is a no-brainer if you're searching for a budget-friendly smartphone with a premium brand. Despite its release last year, this is one of the most affordable new iPhones on the market, with a powerful processor and an impressive camera.
Q5: What is the best colour for an iPhone?
If you're also looking for a new hue for your iPhone, Starlight, Midnight, Blue, Pink, Sierra Blue, and Alpine Green are your best bets.
Q6: Do you think the green iPhone is cute?
No, it's not sexy at all. The normal 11's green may be interpreted as feminine if anything.