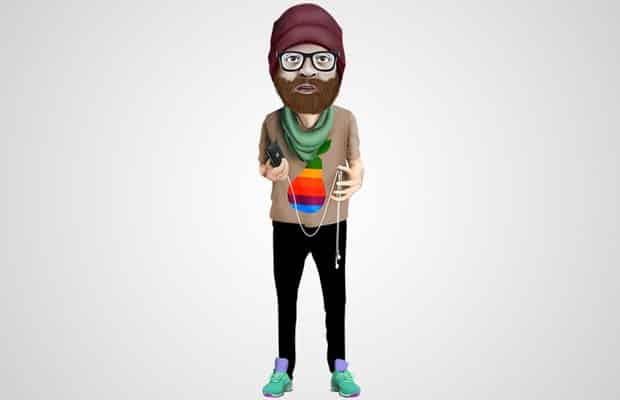 What Apps Are Here To Stay & How To Predict An App's Success
This article is a guest post and the author's views are completely his or her own. It may or may not reflect trendblog's point of view.
What happens to an app after you download it? Does it get a permanent spot on your home screen or does it disappear altogether as a passing craze once the next best thing catches on?
There are numerous factors that play a role in determining whether an app becomes a fad or whether it is here for the long haul. When it comes to the app industry, it seems that success can never be a guarantee – not even for Snapchat. Yet, as this article points out, there are ways of optimizing the user experience before launching an app, thereby making the app more likely to succeed.
With over 1 million apps in Apple's App Store and Android's Google Play respectively, the first impression of an app often becomes the lasting one. If the app does not immediately captivate us, we all know what happens – the app gets deleted. Even the smallest of defects may determine whether we will ultimately use the application or not. After all, there's always a replacement, right?
From the App Developer's Perspective
It is increasingly hard for app developers to make their app stand out from the crowd. That is not due to app developers having limited imagination; there is an app for everything these days – even an 'incest prevention' app!
Yes you heard me right. Iceland, a small nation with a population of 300,000, has an app that allows users to bump their phones together to find out whether they are related. The purpose, so to speak, is to keep people from dating their cousins. When it comes to apps, nothing is off limits.
Due to 62% of all apps being downloaded for free, it is becoming increasingly uncommon for app developers to profit directly from the purchase of apps. Instead, advertising has become the main source of income, pointing to the importance of not only acquiring users but also retaining them.
Therefore, the focus has shifted on engaging users and creating personalized experiences to hook us in. The problem is, however, that with the myriad of devices out there, it is increasingly difficult to ensure a consistent experience across devices.
Snapchat: 'It Girl' or Outcast?
If you are one of the 30 million Snapchat users, consider this: Do you see yourself using Snapchat in five years? Is the social networking app here to stay like Facebook, or will it disappear as a passing craze once the next best thing catches on like Myspace?
The concept of photo sharing is nothing new to the app industry, with the likes of Facebook and Instagram existing long before Snapchat took the market by surprise.
However, what made Snapchat stand out from the crowd was that it offered a new value proposition that solved a lot of problems, namely leaving (sort of) no trace of evidence. Think about how often you hear the phrase "Don't post it on Facebook!"
In contrast to other photo sharing apps, Snapchat makes your image or video almost magically disappear after few seconds – or so we thought. Therefore, the entire allure of Snapchat is that it allows people to share content privately with specific friends, which they would otherwise not post on the Internet.
Another reason for the app's quick spread was that Snapchat, being centred on mobile devices, changed the nature of communications by transcending texting. They say a picture is worth a thousand words.
Facebook won't be making another offer
The question remains whether Snapchat is here for the long haul or if it is just another fad. In November 2013, Snapchat allegedly turned down $3 billion cash offer from Facebook, which is more than triple the amount that Instagram was bought for. Industry practitioners had a hard time wrapping their heads around the fact that a start-up company with no real revenues would be willing to turn down such an acquisition offer.
However, this was all said before Facebook acquired WhatsApp for $19bn. When Evan Spiegel, the co-founder and CEO of Snapchat, was asked by Forbes about his decision to turn down Facebook's offer, he replied: "There are very few people in the world who get to build a business like this. I think trading that for some short-term gain isn't very interesting."
During a keynote event at the Mobile World Congress in Barcelona this week, Mark Zuckerberg was asked if he was making another bid for Snapchat. After initially ignoring the question, the moderator David Kirkpatrick finally coaxed an answer out of him. "After buying a company for $19 billion, you're probably done for a while", he said.
There are speculations that due to the founders of WhatsApp openly criticizing the Snapchat app, it is even unlikelier that Facebook will be making another offer on Snapchat.
At the same time, Snapchat raised $13.5 million of Series A funding and got $100 million in new funds from undisclosed investors. These actions indicate that the founders of Snapchat believe they are here for the long haul. Yet, they might be slowly going down the same path as Myspace by allowing the corporate world to send messages to users in the form of advertising.
Snapchat users have already started getting waves of spam and by bombarding their personal spaces with advertisements, Snapchat might quickly go from being the 'it girl' to being an outcast.
Making First Impressions Count
So is there any way of predicting whether an app will become a success or not? Crowdtesting is a relatively new concept within the IT industry, which allows app publishers to get feedback from real end-users before launching an app. The testers who represent the 'crowd' have various backgrounds, different levels of IT knowledge and test on their own devices in their own environment.
The large pool of testers constitutes a multitude of people with similar needs yet with different views and opinions. Each tester is given the chance to find bugs and offer valuable advice, tips and suggestions for the improvement of the app based on their own experience. The experience is partially shaped by the tester's level of IT skills as well as the device used for testing, providing different perspectives.
By aggregating the test results, the app publisher is able to get an extensive overview of how the app will be perceived by the public. Furthermore, it allows room for improvement before the app is launched, thereby ensuring strong user experience, which makes the app more likely to succeed.
Everyone can sign-up and become a tester, there are no IT skills required. After all, crowdtesting is about the perceptions of the crowd and that is what ultimately makes or breaks an app – especially when the first impression becomes a lasting one.
Andrea Gudmundsdottir is International Marketing & PR Assistant at Testbirds. With a degree in International Communication and Media at Erasmus University Rotterdam, Andrea juggles lots of texts, events, social media and much more for Testbirds' international expansion.