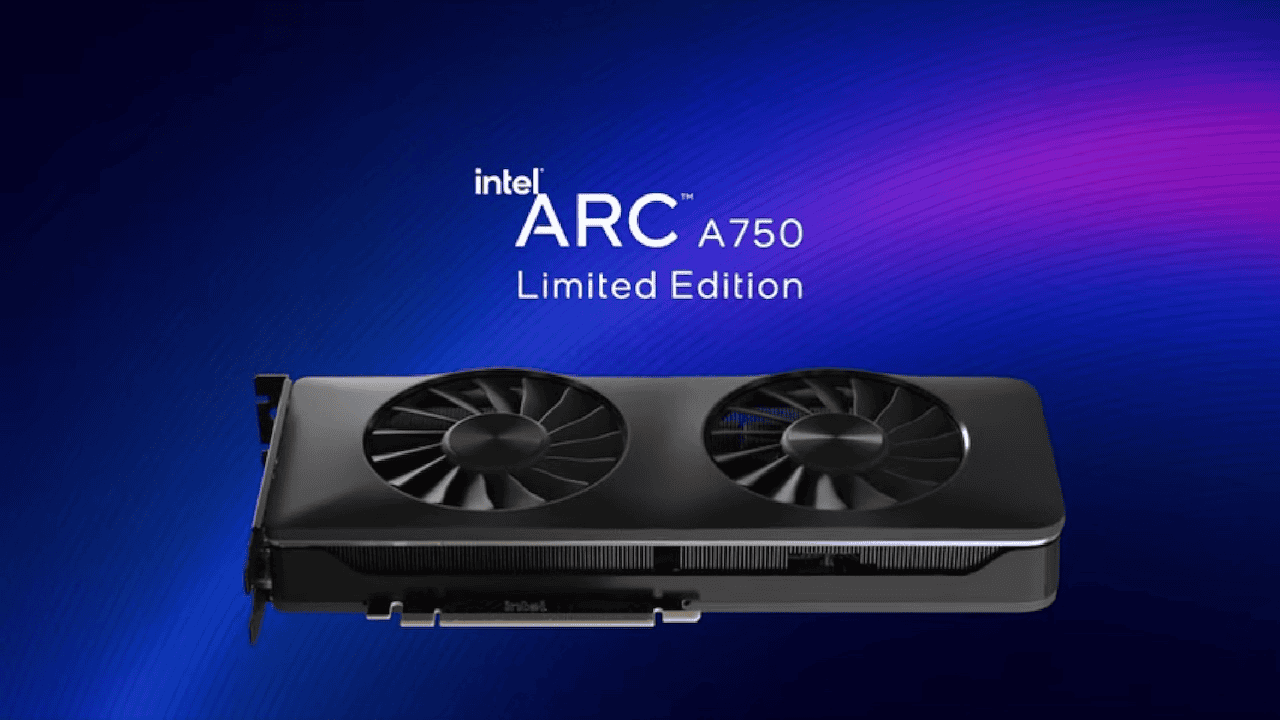 Intel benchmarks show Arc A750 GPU beating an RTX 3060
Arc A750 GPU beating an RTX 3060. Even while Intel has revealed more information over time, the Arc GPUs remain cloaked in mystery. The Intel Arc A750 Limited Edition, one of the company's higher-end cards, has now been put up against the Nvidia GeForce RTX 3060 in a performance comparison that was just revealed by the manufacturer. 
Who won GPU win
As would be expected, Intel's own GPU wins out, but there is a catch. 43 popular games, to be exact, including Resident Evil Village, Red Dead Redemption 2. And Microsoft Flight Simulator were subjected to benchmark testing by Intel. The Arc A750 and Nvidia GeForce RTX 3060 traded blows in the comparisons provided by Intel in this YouTube video, but overall, the Arc GPU came out on top. The Intel Arc A750 performed roughly 3% quicker at 1080p and 5% faster at 1440p in games that used DirectX 12. Vulkan-enabled games produce comparable results, with Intel having a 4% or 5% lead at 1080p or 1440p, respectively.
Problems Faced
The problem is that, as was already said, all of these games use those two APIs, and Intel specifically states that Arc GPUs are made for contemporary APIs like these. For the foreseeable future, performance using outdated APIs like DirectX 11 won't be as excellent. In a different recent video, Intel said that modifications to its drivers would be introduced gradually, enhancing performance in games that make use of more antiquated APIs. Since Intel is reentering the GPU market after a long absence, there is a lot of work to be done to optimize these GPUs for every conceivable use case, especially given that games have not been developed with Intel GPUs in mind. These tests were performed using preliminary Intel drivers, so results may have improved by the time the Arc A750 is really made available.
Adopting APIs
However, more developers should be adopting APIs like DirectX 12 and Vulkan going forward, and most new games should support them. So it's encouraging to see Intel can keep up the pace. Of course, this comparison isn't exhaustive because we don't know the Intel Arc A750 GPU's cost (or any other Arc GPUs, for that matter). It may end up costing $350, which is a little more than the $330 MSRP of the Nvidia GeForce RTX 3060, according to a leak from back in May.
Specifications
The Intel Arc A750's exact specifications are likewise unknown, however Tom's Hardware predicts that it will have 24 Xe cores, 3,072 shaders, and 12GB of visual RAM on a 192-bit wide interface. Although they are good for gaming, it appears that Intel is also more interested in content creation. As seen by features like hardware-accelerated AV1 encoding and Intel Xe Matrix Extensions (XMX) to speed up tasks supported by AI. We'll have to wait till the debut of these cards. Which Intel claims will occur later this year, to learn exactly how excellent the performance is.
Also Read: 
Acer Intel A310 Graphics Card Specs-trendblog
Here is the Intel 12th Gen CPU List Revealed: Everything You Have to Know
Intel core i9-11900k 8-core 3.5ghz Intel Core i9-12900K Which is better
A Big Update Intel announces i9-12900KS: Features, Specifications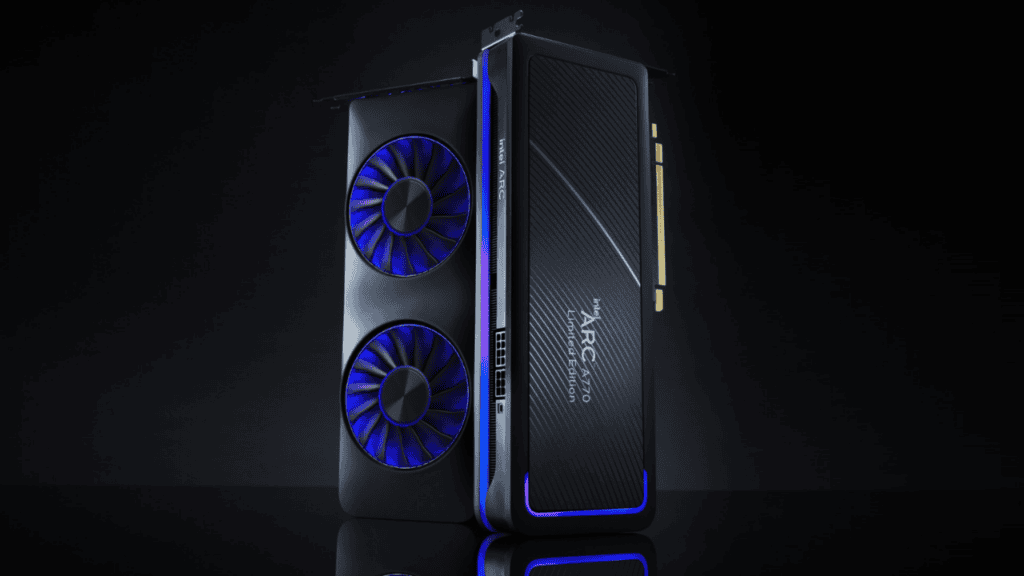 FAQs:
Q1: Which GPU is superior to the RTX 3060?
In the present GPU market, the NVIDIA RTX 3060 will cost you more money. But it still has more features than the RX 6600.
Q2: Is the RTX 3060 a top-tier GPU?
Arc A750 GPU beating an RTX 3060 is the most cheap 30-series Ampere graphics card from NVIDIA. But that doesn't imply it's a dud. With excellent results for the budget. This tiny and portable GPU can play the newest games at 1080p and 1440p resolutions.
Q3: Is the RTX 3060 fastest one?
No. A 1080 Ti, 2070 Super, or a 5700XT are all faster than the 3060.
Q4 Does RTX 3060 support 4K?
When both RTX and DLSS are enabled, midrange cards like the RTX 3060 Ti almost manage 4K/60fps on Shadow of the Tomb Raider at its highest fidelity setting. While games like Death Stranding demonstrate the actual potential of CAS and DLSS when pushed to their pre-tuned boundaries.
Q5: What is the purpose of the 3060's 12GB of RAM?
Different 4K games and other graphics have been created. As a result of technological advancements, and 8GB may not always be enough. Thus, Nvidia has produced 12GB. As a result, Nvidia's GPUs need to contain a minimum of 12GB of VRAM. In order to be future-proof and accommodate these demanding video games.