Asus ROG Zephyrus M16 Review: Should You Spend This Much On this Beast
Asus ROG Zephyrus M16 Gaming are seen as a specialty item, despite the fact that they are capable of handling a wide range of tasks. In recent years, the gaming industry has grown rapidly, and as a result, a wide variety of gaming products and accessories are now available in response to the growing popularity of gaming, whether for fun or for work.
Asus, a Taiwanese PC manufacturer, has done an excellent job of meeting the needs of gamers. Gaming PCs and laptops from the Asus ROG (Republic of Gamers) line are some of the best on the market, and they've been for years. The Asus ROG Zephyrus M16 was given to us for review earlier this year, and I've been using it as my primary gaming laptop for the past month. If you're interested in the Asus ROG Zephyrus M16 gaming laptop, you'll find out what I think of it in this review, and whether or not it's worth spending at least Rs 1,79,990 on it. Let's get started.
DESIGN
There aren't many frills on the ASUS ROG Zephyrus M16's exterior design. The laptop is black with squared-off corners. These rainbow-colored accents only appear from certain angles on the laptop's hard plastic back panel. The back panel has an Asus ROG badge in one of the corners. The laptop's beautiful display is surrounded by minimal bezels up front (more on this in a bit). With an RGB backlit keyboard and a rubberized bottom panel, the device has a premium feel. However, despite the fact that it provides excellent traction and usability, this material is impervious to sweat and oil stains.
Asus ROG Zephyrus sports a similar design
Like its predecessor, the 2021 Zephyrus M16, the Asus ROG Zephyrus sports a similar design. This year's ROG Zephyrus M16 is smaller and lighter thanks to Asus' efforts. Because of the laptop's reduced size and weight, it's Asus' safe and familiar design approach. The laptop also has all the ports any laptop gamer could ever want on it (placed on the right and left sides of the laptop). In this case, the focus isn't on the look of the device because most hardcore gamers don't care about how it looks. The Zephyrus M16's rubber-like finish, on the other hand, makes the laptop look dated very quickly. However, sweat and oil stains are difficult to remove from this material, which is good for keeping your palms in place.
DISPLAY
When it comes to display, the Asus ROG Zephyrus M16 has a 16-inch "ROG Nebula" "QHD+" display that has a refresh rate of 165Hz and latency of 3ms. With AdaptiveSync and Dolby Vision HDR, you can adjust the refresh rate of the display as you please.
Resolution:
QHD+ resolution and crisp images make this laptop's display a pleasure to work with. However, I was unable to figure out how to keep the display at a high refresh rate while on battery. The refresh rate drops to 60Hz each time the battery-operated display is shut off. In terms of power responsiveness, however, it's the best there is. The ROG Zephyrus gave me a frame rate of around 100Hz while playing games like Forza Horizon 5 at the highest setting possible, which is excellent.
Although the Asus ROG Zephyrus' display is very good in terms of brightness and can be used in bright outdoor settings, it is not the brightest display on a gaming laptop we have seen.
Asus ROG Zephyrus M16. In terms of specs, the Asus ROG Zephyrus M16 is at the cutting edge. The Intel Core i9-12900H processor is clocked at 2.5 GHz and can handle up to 32GB of RAM on the laptop. Up to an NVIDIA GeForce RTX 3080 Ti GPU with 16GB of VRAM can be used with the CPU. 
Asus ROG Zephyrus M16
In terms of performance and gaming, the Asus ROG Zephyrus M16 is a monster of a laptop with these specs and a stunning display. There are, however, a few minor issues. In terms of core performance, the Asus ROG Zephyrus M16 excels at running multiple applications at the same time. Open apps quickly, and run multiple tasks (including games) at the same time without stuttering.
Editorials:
I used the Asus ROG Zephyrus M16 (2022) laptop for both work and play, and it performed admirably in each situation. A video editor and a photo editor, as well as several Google Chrome windows containing about 50-60 tabs each, all ran without a hitch while I was working. When I needed to send an urgent email or put out a story, I was able to pause my games and minimise them without the laptop slowing down.
Gaming Experience
My PlayStation 3 gaming experience was ruined by the Asus ROG Zephyrus M16. There aren't many laptops that can match the high frame rate experience this one provides on a QHD resolution with maxed out graphics. A frame rate of just over 140Hz, on the other hand, gave me the most immersive and fluid gaming experience.
Display:
The QHD+ display on the Asus ROG Zephyrus M16 does wonders in terms of graphics. This display is incredibly sharp and responsive, even to the tiniest of details. At full graphics settings on the laptop, I played Forza Horizon 5, Flight Simulator, and Call of Duty: Warzone without any issues. However, only when the laptop is plugged into the charger can you play at a high frame rate. Armory Crate on the ROG Zephyrus M16 didn't improve the laptop's responsiveness to gaming. Even after I tried boosting everything in the Armory Crate app. The Alienware X17 R1 that I was testing alongside this was able to put out a higher frame rate on power, which is a disappointment.
VERDICT
The Asus ROG Zephyrus M16 is still a powerful PC from the company. But it's gotten a lot better since its predecessor. Newer generation CPUs have made the laptop lighter and smaller, and the battery life is significantly improved. Although the design hasn't changed much, the rubberized material around the keyboard is extremely susceptible to picking up oil and perspiration. In Turbo or Manual mode, the computer gets hot and noisy because of the fans. The laptop does not offer a high-quality gaming experience on battery power. It's still a powerful and capable laptop, but at a price tag of Rs 2,41,999, it's more likely to be used by professional gamers.
Also Read: 
Asus Zenfone 9 Mini could be the mini flagship you've been waiting for
Redmi Buds 3 Lite is On Sale: Here's How to Grab it
Asus Zenfone 9 Release Date, Reveals Key Specifications and Entire Design
Major Asus Zenfone 9 leak Headphone Jack, Larger Camera, Flagship Camera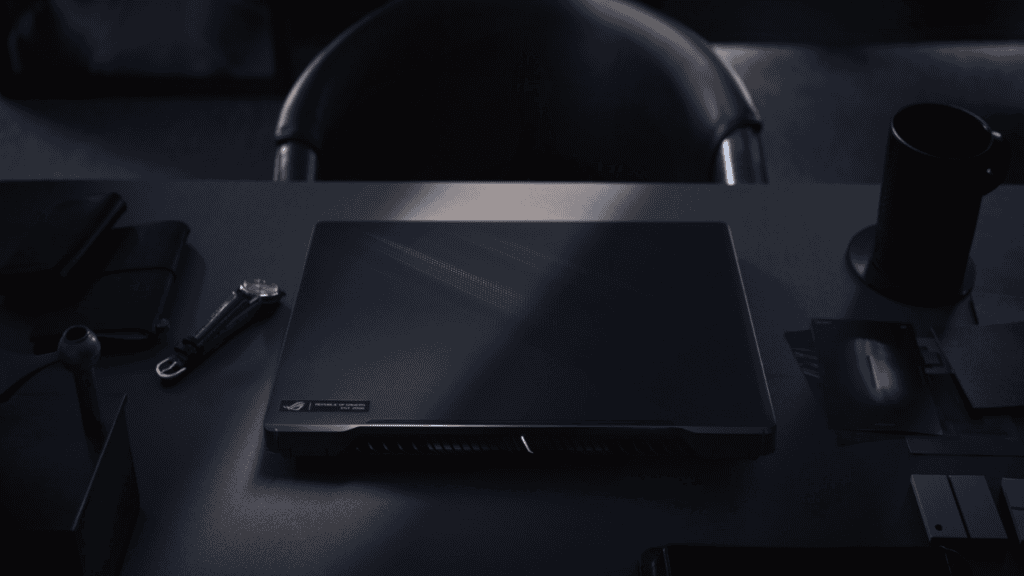 FAQs:
Q1: Is the Zephyrus M16 up to par?
Verdict. Slim, stylish, and fast, the Asus ROG Zephyrus M16 is an excellent gaming and CPU machine. The downside is that it can get hot and noisy. And you'll get better performance if you switch to a thicker, heavier notebook.
Q2: Is the Asus Zephyrus G15 worth the money?
Nvidia GeForce RTX 3080 graphics power ROG Zephyrus G15 (2022). An excellent gaming laptop with only a few nitpicky flaws to its design. Sure, it's got a long battery life, a comfortable keyboard, great audio, and a cute design.
Q3: What do you think of Zephyrus laptops?
It all comes down to this. The Asus ROG Zephyrus G14 laptop is a powerful gaming and general-purpose laptop. That also has a long battery life and a small, lightweight design. Editors at PCMag choose and evaluate products on their own. Our testing may benefit from your purchases if you make them through our affiliate links.
Q4: Is the Asus Zephyrus G15 a good gaming computer?
Both AMD Ryzen 7 5800HS and Ryzen 9 5900HS processors have been launched by the company in India. We'll get to the meat of it later. Despite being a gaming laptop. The ROG Zephyrus G15 manages to pack an eight-core CPU and RTX 3060 GPU into its chassis despite its larger size.
Q5: Which is better G15 or the G14?
G14 is the best typer I've used, with quick and accurate response, followed by the M15. Which is shallower and more mushy than the G15. Backlighting is only available on the G14 and G15, while the M15 has RGB-lit keys.