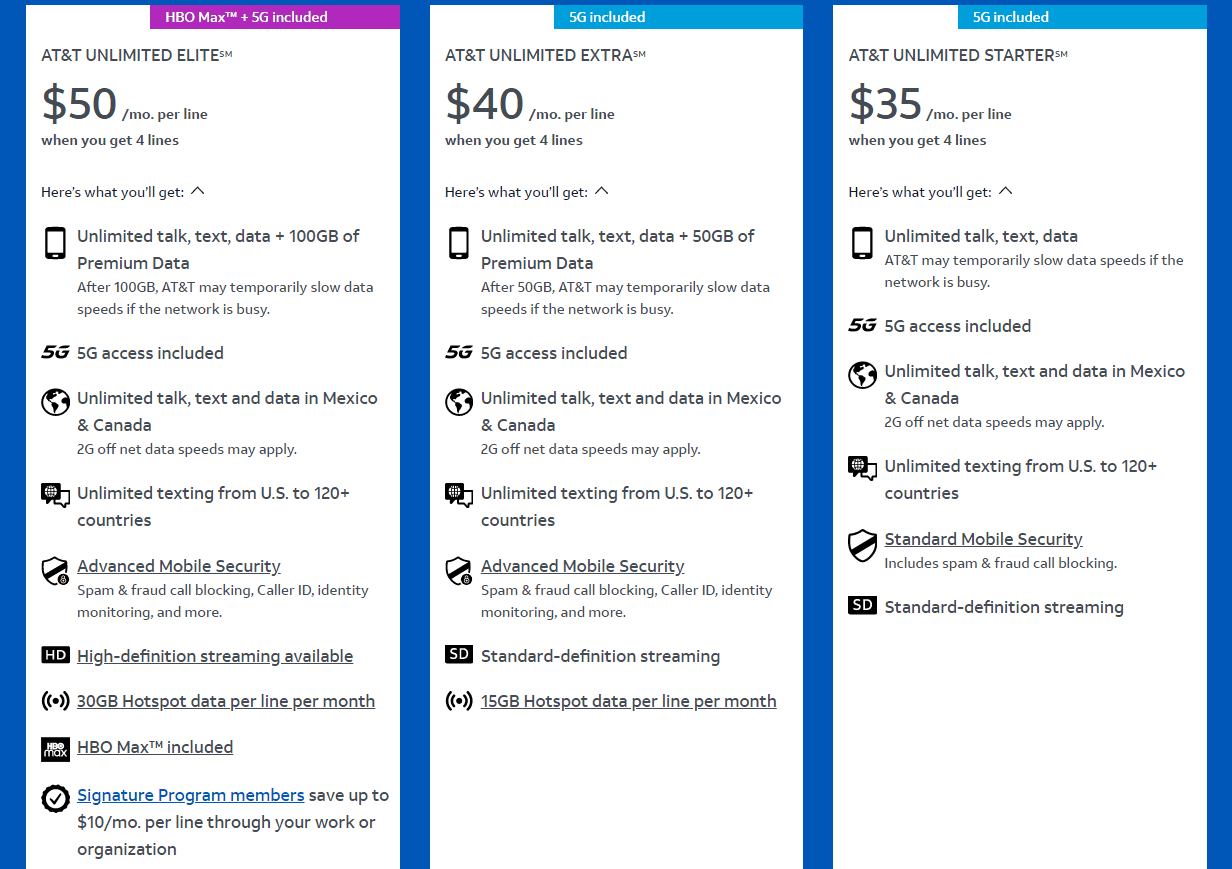 AT&T 5G Home Internet
Often, people forget about AT&T and their Internet offer. Somehow, everyone is focusing on T-Mobile and Verizon, while AT&T stays forgotten. Personally, I believe that, as one of three major US carriers, it should be mentioned more often, and their offer should be more discussed.
To be honest, AT&T does not have a 5G home Internet service yet. What they do provide is a fixed wireless service in rural areas, but gateways and routers for those services do not support 5G yet. There is a good plan for the future offer.
In this article, we'll discuss what AT&T plans to offer so you can decide for yourself whether you like it or not.
AT&T Future Plan for 5G Home Internet
As mentioned, for now, AT&T provides only fixed wireless services. A full offer you can check on their website. 
The price of this wireless Internet is $59.99 per month without taxes. If you decide to include DirecTV in this offer as well, the price will be $119.98 plus taxes.
Now, based on the offer of the above-mentioned T-Mobile and Verizon, we can think of what could AT&T 5G home Internet look like.
The lowest price of their 5G home Internet packages is around $50, assuming you already have a mobile plan with this carrier. Also, both of these companies are using LTE when 5G is not available in a certain area. Some average Internet speed with Verizon is 300 Mbps, while T-Mobile states that the user should get at least 25 Mbps. However, this is an LTE standard, so 5G users should be able to get more speed. If you know that AT&T offers both Sub-6 and mmWave, it's expected that their future coverage will be exceptional, and the Internet speed should be competitive with the other two major carriers.
AT&T home Internet coverage
Since AT&T already has amazing coverage even in rural areas, I do not see a reason why, once the company switches to 5G, the coverage will not be as amazing as regular Internet coverage. As written above, the company is using Sub-6, meaning that the Internet signal is easily going through obstacles.
If you're interested in the current coverage of AT&T, you can check it here.
Based on the development of 5G for mobile Internet, we are absolutely sure that once 5G home Internet becomes an option, the offer will be advanced!
AT&T 5G Mobile Internet
Despite the fact that the 5G is not available for your home yet, AT&T is very competitive when it comes to mobile phone plans and packages. Not just that you can find a suitable plan for yourself, but you can also purchase a device that supports 5G technology. Among the best offers are Samsung Galaxy S21 and iPhone 12 plans. When it comes to mobile phones, AT&T went a step forward offering 5G+ in certain areas. The new technology is available in around 20 states in the US. To check if your device supports 5G+ and are you in the AT&T area of coverage, you can visit this page: https://www.att.com/5g/consumer/
Here is the list of plans available for 5G mobile internet with AT&T.