These days, if you're an entrepreneur trying to stand out from the online crowd, it is a good strategy to offer downloadable products.
Whether they are free to entice visitors to sign up for your newsletter, or paid products to build up a new source of revenue for your company, digital products are the way to go. Once the hard work of creating the product is done, they can then stay on your site indefinitely and become "passive" income.
For many, the idea of "passive" income has become synonymous with sitting on the beach, sipping Pina Coladas, while your Paypal account explodes. But it's not all cocktails with little umbrellas served by girls in grass skirts. Automating a digital download business on WordPress can be fraught with technical issues, so you need to get it right the first time. Otherwise that whoosh you hear will be your reputation evaporating.
The problem with offering downloadable products is that customers expect immediate service. For them, waiting till you wake up in the morning before sending the file is not acceptable. Speed and convenience are the two watchwords of the modern Web.
If you set one of the following systems up, and do it right, whenever an order comes in, it will be processed immediately by your system – and you don't even have to get out of bed – or the hammock.
Bear in mind though that the prices quoted do not include payment processing fees with places like Paypal or Stripe. Factor that in accordingly.
Gumroad (Starts At $10 per Month & Transaction Fees)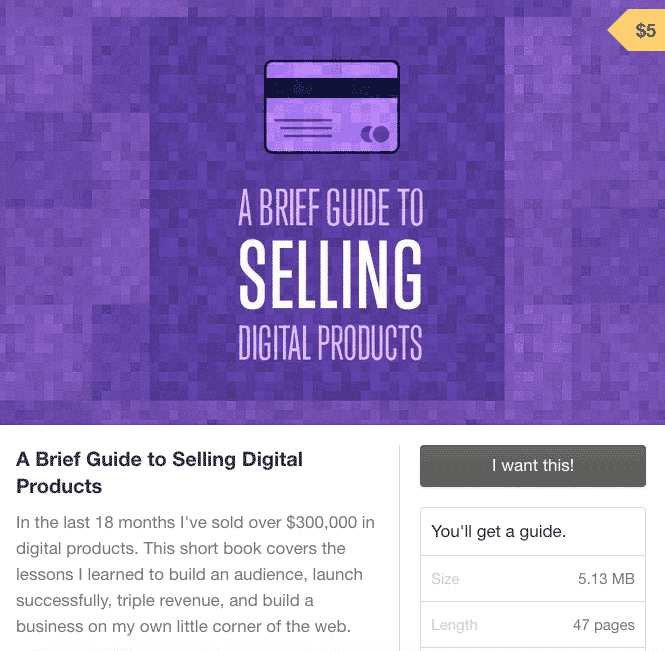 Gumroad is one of the most popular options out there for digital download delivery, but at $10 per month (not including transaction fees), you can't give away too many digital products for free. Not if you want to break even. Plus, Gumroad allows your customers to "pay what they want", so product prices are going to fluctuate, depending on how flexible you want to be.
But for that $10 a month, you get some really good stuff. First, there is unlimited bandwidth, so if you become the next Tim Ferriss and write the next "Four Hour Workweek" book, you don't need to be concerned about Gumroad shutting things down due to heavy traffic.
A favorite of mine is being able to generate customer discount codes. So you can run special offers and competitions, and make vouchers, perhaps with the help of Canva. If your downloadable product is actually software, then you can also automatically generate license keys through Gumroad.
eBooks can be offered in various file formats, to satisfy everyone (or at least try to), and you have access to analytics information, so you can see what's working and what's not.
That hammock and drink with the umbrella is so close, I can touch it.
E-Junkie (Starts At $5 Per Month)

E-Junkie is another favourite of mine, due to the vast number of services available, and the very reasonable pricing plans, which start at $5 per month. There's a 1 week free trial also thrown in and you can test a dummy shopping cart on their website before signing up.
The site describes itself as "a simple shopping cart for the makers of the world" and it really is simple. You can copy and paste the shopping cart buttons provided onto your website and social media pages.
After successfully paying, the customer is redirected to a secure download page with a unique link which will expire after a certain period of time (which you specify in the settings). Codes and license keys can also be automatically generated.
You also have slightly better control over the distribution of your products. You can limit a product's availability by date or by the number of units in stock. You can also have a watermark overlaid on the product to deter illegal file sharing. This watermark can be your name, address, or the transaction number of the person who originally bought it.
Taxes are automatically calculated for you, and you can process payments either through Paypal or Clickbank.
Sellfy (Limited Free Plan. Paid Plans From $15 per Month)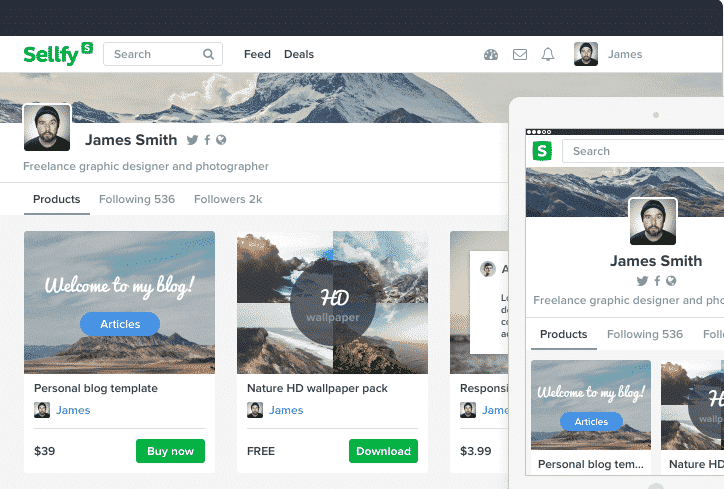 Sellfy is starting to gain a good reputation among the creative crowd, but the paid plans start at $15 per month, which is REALLY expensive if you compare it to E-Junkie, or another cheaper option (which we will be looking at shortly).
What I like about Sellfy is that you get such a fantastic looking page. As with everything else in life, you only get one chance to make a positive first impression, so design aesthetics do count when you are selling online.
But here as well, customers can pay what they want – including zero. I am not quite sure how I feel about that. I am all for customer empowerment, but to take work for free? Hmmm….no. Another downside is that the product cannot be any bigger than 2GB in size.
You DO get download links which will eventually expire (just like e-Junkie), and if you are the kind of person that coughs up blood if you're forced to use Paypal, you can use Stripe instead.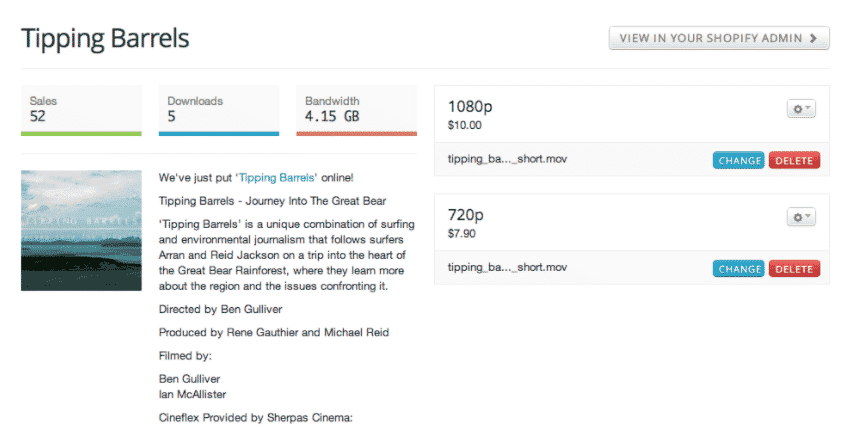 Shopify is beloved by many online entrepreneurs, as it is extremely customizable. However with no free plan, and paid plans starting at $29 per month and transaction fees on top, it is not the cheapest option. It's only worth it once you really get going, and you have continual revenue coming in.
However, once you are a paying customer, the free add-ons are yours to use for your storefront – and there are LOTS of them.
Digital Downloads is a free Shopify add-on which enables you to offer downloadable products on your Shopify e-commerce platform. It doesn't have overwhelmingly popular reviews, but most people agree that, for a free feature, it does what it is meant to do. Just don't expect any frills, bells, and whistles.
After paying, the add-on emails the customer a direct download link. You can also use it to email the customer product updates, which is extremely helpful if you are selling software of some description.
If the very idea of spending money makes you physically ill (oh, you're Scottish too?), then there is a rather good free option available for WordPress sites. It has the very imaginative title "Easy Digital Downloads".
As you can see from the screenshot above, it lays things out in a fairly straightforward way. It is a simple minimalistic plugin which doesn't bother with the frills. Instead it just confines itself to the basics, and for some people that will be more than enough.
And the features! The ones that stand out the most are being able to purchase multiple downloads at the same time (it's the little things…), support for Stripe and Amazon (if you are still coughing up that blood about Paypal), customizable receipts, and the customer can view their purchase history on your site.
And you don't have to pay a single cent for any of it.
Feeling Creative?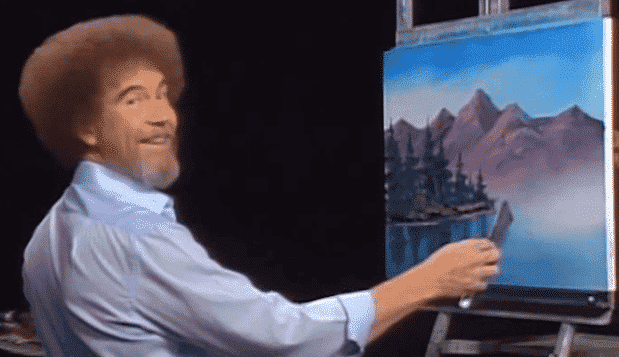 You might be looking at these options and wondering if there is a better easier way. Well, it depends on your definition of "better" and "easier". But there is a non-plugins related option if you don't fancy installing anything. It will involve getting your payment processor to automatically redirect the visitor to a webpage.
A Thank You Page (Possible, But Not Ideal)
Most payment processors enable you to dictate which webpage your customer should be redirected to, once the payment has been successfully made. Therefore, you can tell the payment processor to send the customer to a page containing a download link.
The downside to this option though is obvious. If somebody knows the URL to the page, they can bookmark it, link to it, and pass it on to others. The solution to this would be to change the URL every few days to something unguessable. You just need to remember to update the URL in your payment processor.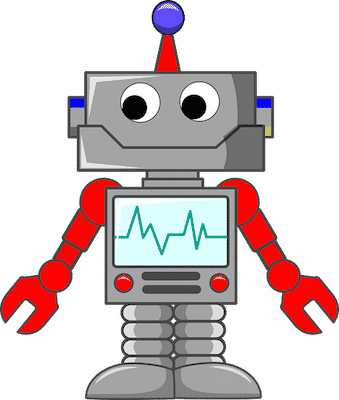 You would also need to ensure that the search engine spiders do not index the page, causing it to appear in Google. For this, you need to make a small update to your robots.txt file (a small text file in the root directory of your website). The robots file tells the search engine spiders which pages they are allowed and not allowed to index.
Download the robots.txt file to your computer using your FTP program, open the file, and on a new line, type:
Disallow: /urlofdownloadpage/
Obviously, replace urlofdownloadpage with the actual download URL page you want to hide from the spiders. So if it was say https://trendblog.net/downloads, then the robots.txt entry would read:
Disallow: /downloads/
This is still not really a foolproof method, as anybody can download and view your robots.txt file. They can then see which pages you are hiding. Nevertheless, it is still a method worth considering if your digital product costs only a token price to merely attract new visitors, and you don't mind the occasional light-fingered scoundrel.
So Which One Is Better Than The Rest?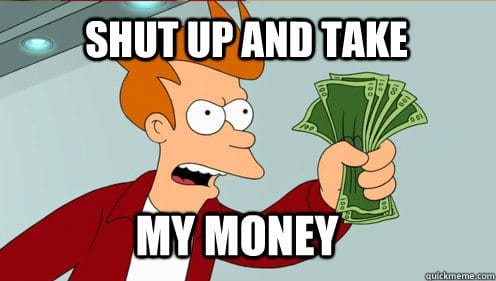 Which one is best depends entirely on your needs. How much traffic are you expecting? If it's a lot, the free or low cost options may not be able to cut it. If you won't have too many downloads, paying through the nose would seem a bit silly.
My personal preferences though are Easy Digital Downloads and E-Junkie. Easy Digital Downloads is good for when you are just starting out, and E-Junkie makes it easy for you to scale up as your traffic increases.
What do you prefer? Something different maybe? Let us know in the comments below.