Education has long been utilized as a method of advancing within a society. Those with a college degree are much more likely to earn more money throughout their careers than are those who only have a high school diploma. Earning a college degree has traditionally been very difficult because of the cost and travel required to go to classes.
This difficulty in finding classes within a suitable distance has largely evaporated over the past twenty years. Several colleges now offer online learning so that students who would otherwise not be able to attend college can earn a college degree. Being an essay helper, I know that some of these schools are primarily online, while others have actual campuses at which traditional students continue to learn in the method that professors have used for hundreds of years.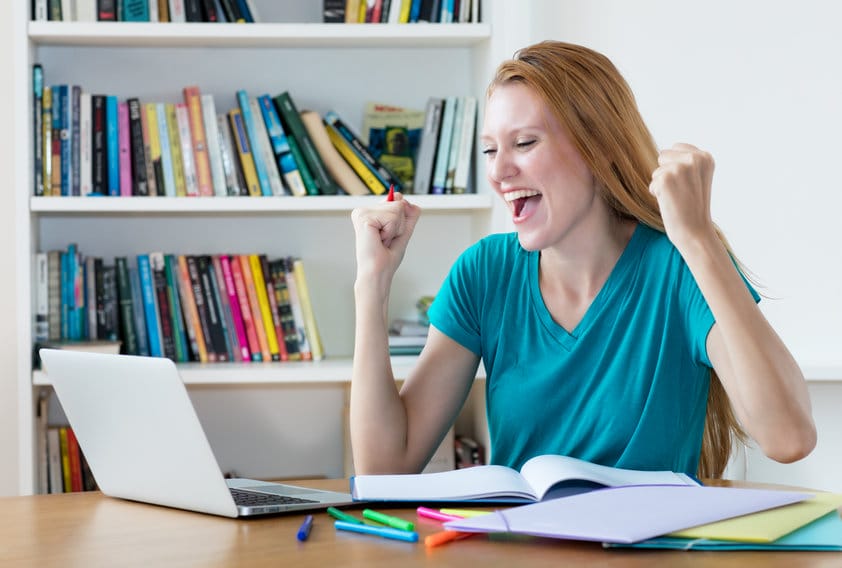 Accessible
One of the best aspects of online education is its accessibility. Students from around the world can sign up for classes and take them on where they live, rather than having to travel to distant campuses to sit in on classes. Although several correspondence schools existed previously, the availability of online education dwarfs the ability students had to take classes at a distance previously.
Also, online classes are accessible because many of the schools that offer them are open enrollment. This means that anyone who has a high school diploma or a GED can get in, regardless of past academic performance. There are indeed some people who get in that will not be able to handle a college education. However, others may have goofed off during high school who will benefit from an opportunity. Should a lack of focus in high school doom someone to a job at McDonald's? Many online schools say no.
This open-access has a leveling effect. Those who are connected usually get a disproportionate share of the seats at the Ivy League schools. Online education is not set up in this way. Those who can perform at a high level will succeed, regardless of whether their grandfather gave a huge endowment to the school.
Asynchronous
Another great aspect of most online earning modalities is their asynchronous nature. This is a major change from the traditional learning method of applying to college and then sitting in a class for 50 minutes or an hour and 15 minutes listening to a lecture. Traditional schooling requires that the student be physically present at a certain time in a certain place.
All of this goes out the window when it comes to online learning. There is no need to show up to class to do well in an online class at a certain time. There is no need to move to a faraway town. A trucker can take a class and check-in at a truck stop when he has a few minutes on the road. A stay-at-home mom can get on the computer and do lessons while the kid's nap. A business executive can log on at noon local time while on a business trip to Tokyo or Beijing. The internet is a great equalizer in this way. Anyone can take classes when it suits them with no problem.
Lectures can be watched or read with a simple download. Assignments can be uploaded whenever a student gets them done, although it is important to meet deadlines so that credit is not lost.
Available
Most people who remember going to college in the days before the internet remember waiting outside the office door of a faculty member just to get a few minutes with the esteemed professor. If the office hour was over before your colleagues got done talking with a said faculty member, and the instructor had to leave for another class before you got into the office, you were basically out of luck.
Today, professors are available to students 24 hours per day. Of course, instructors will sleep for a few hours each night, but their email account is accessible at any time a student has a question. Most online schools have a requirement that their faculty return student emails within a very short window–usually 24 to 48 hours. Most faculty members will check their email multiple times per day and respond accordingly. This means that although students may not see the instructor face-to-face, the teacher may be much more available to students.
Applicable
One of the important goals that many online degree programs have is the desire to make sure that classes apply to the real world in which students will be working. Some online programs will incorporate learning teams so that students get used to doing group work. This skill will be very helpful when it comes to working in an environment that requires a great deal of teamwork to come up with profitable solutions. Promotions raise, and even continued employment might be dependent upon how well an employee works with others.
Another aspect of collaborative learning that an online school provides is the opportunity to discuss problems in an online discussion board regularly. An instructor will usually post a problem or an open-ended discussion question. Students will be required to post an initial response and then interact with the responses of their classmates. This online communication can be a relief for those students who may be a bit shy and reluctant to discuss controversial topics in a group setting. People can come out of their shells and see that their opinions count, and this process can lead to increased self-confidence.
Online Education Isn't for Everybody
While there are many benefits to the advent of online education, this modality is not for everyone. There are, of course, students who would rather sit in a lecture hall and listen to a professor for an hour. Some students appreciate the interaction of in-person discussions. There are still others who prefer the more rigid time constraints that a regular college education requires.
There is no doubt that online education is not for everyone. However, it provides a great opportunity for many who may not have the chance to get a college degree without an online modality. Because this opportunity has opened up, online education might be one of the great levelers in our future society and allow everyone to reach their top potential.
About the author: Diane H. Wong is a search engine optimization specialist and business coach. Besides, she is a research paper writer DoMyWriting so she prefers to spend her spare time working out marketing strategies. In this case, she has an opportunity to share her experience with others and keep up with advancing technologies.