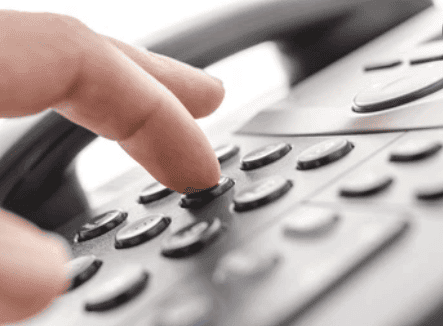 Best Apps For Another Phone Number
Having two phones with two different SIM cards can be frustrating. You never know which one is ringing and why. Whether you need another phone number for business, applications to websites, etc., nowadays, it's easy to get a second phone number. Regardless of whether you are using an iPhone or an Android, apps allow you to simultaneously use two phone numbers on the same phone, as you have one. It's like having a virtual phone number that can receive calls and texts.
I would like to show you some of the apps that I found helpful, as well as their features. Based on them, you can choose something for yourself and stop receiving all those annoying calls to your private phone.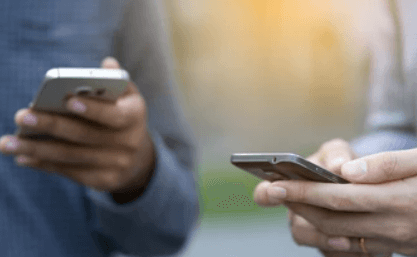 Best apps for second phone number on Android and iPhone in 2021
Alright, for a start, let's go through the list and some features.
| | | | |
| --- | --- | --- | --- |
| Name | Free Trial | Numbers | Platform |
| Sideline | N/A | One | iOS, Android |
| Grasshopper | 7 days | One | iOS, Android |
| Burner | 7 days | Multiple numbers | iOS, Android |
| Phone.com | 3 days | Multiple numbers | iOS, Android |
| YouMail | 7 days | As much as you want | iOS, Android |
This is the list of some of the best apps for another phone number. As you can see, all of these apps work as well for Android and iPhone. The difference is in the number of phone lines you can get and the free trial duration. Let's go one by one and see what each of them has to offer.
Sideline
The Sideline was made with business in mind. The app offers you another number for calling, texting, and voice messages. By texting, we imply SMS, MMS, sending pictures, and group chats, which means that there is no chance to miss anything work-related, whether it's sent to you directly, or through some group. The costs are included in your carrier's plan, so you have nothing additional to pay for using Sideline. You can choose the area code and then find an available phone number. Also, you can set up auto-reply and separate voice messages from your private phone, so you will always know who left you a message and where. Additional features include custom caller ID, voicemail to text, number porting to another device or a landline, and do not disturb mode.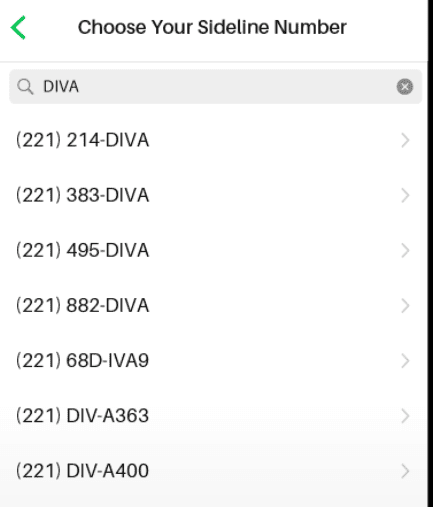 Grasshopper
Grasshopper is an app made to be used for small businesses. It includes one other number that you can set to an existing mobile phone or a landline. Also, you can take multiple calls simultaneously by rerouting them to your team members onto their phones. You can receive calls to your mobile device or even desktop if you have the app installed. Also, you can convert voicemail to text and send a fax as a PDF attachment to your email. The simple business solution in sight.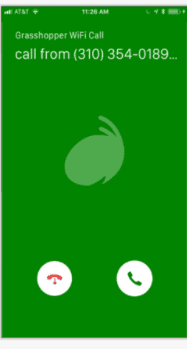 Burner
Burner gives you multiple number options for calls, messages, and group chats. Calls are rerouted to your phone number, and nobody will see your actual phone. Since the app can be integrated with Dropbox, Google Drive, and Slack, everything can be archived. Again, another fabulous work solution. However, it can be used for delivery guys if you wish not to provide them with too many details about you (yes, they already have your address, but why have it all), sales, applications on websites, and much more. With the app, you are getting 7 days free trial for Android and iOS.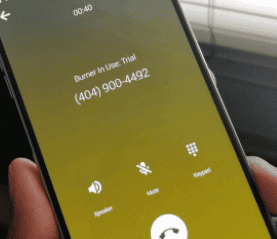 Phone.com
Phone.com is probably the easiest one to set up and has a valuable feature – blocking contacts. The fact you gave someone your virtual number doesn't mean that they should have a possibility to harass you. Therefore, using Phone.com is a good advantage. Besides, the app supports call screening and forwarding, as well as sending SMS messages. You can personalize the app, put any tone for a hold tone, add people to a phonebook, set a caller ID, and create custom schedules. If you prefer something more personal and less business, Phone.com is your choice.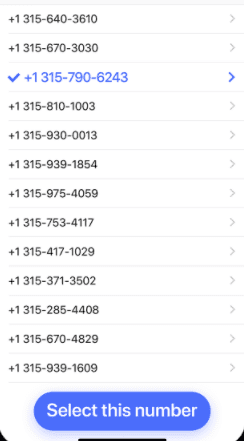 YouMail
If privacy is a priority on your list when choosing an app for a virtual phone number, YouMail is an absolute winner here. The app can recognize robotic and spam calls and block them instantly. Besides, you can identify the caller, automatically reply to a missed call, and customize your voice message. If you need to make conference calls for work, YouMail will enable you to do so. And the best thing, it's free to download and use.

Now you have a couple of options for creating a virtual phone number in front of you. I would love to hear your opinion and know which one you think is the best. Please leave the comment in the section below.
Editors' Recommendations