Best Digital Notebooks In 2021
Digital or smart notebooks are new pens and paper. All those who like to keep their writings all around but prefer not to do it in the form of pen and paper (because, let's be honest, who knows where the paper is) felt more than satisfied once digital notebooks are designed.

If you're any like me, you have a far better memory of the things you wrote down than those you just tried to remember by saying out loud. Even in school, kids need to write and rewrite the same task over and over since it's scientifically proven that seeing something in your own handwriting increases your chances to remember it later. However, it increases the chances of losing the notes later, and what then? Thankfully, we've got digital notebooks, meaning that we can store all of our notes online in the cloud. That way, we will write, memorize, and not lose.

Since this article is all about the best notebooks, I have to mention that the best cannot be the same for everyone. Depending on your needs and preferences, we all have a different evaluation of what's the best. That's why I tried to find something for everyone.
How cool would it be to have a personalized digital notebook? Well, with Evo Planner, it's possible. Regardless of your job, daily tasks, and general interests, Evo will help you follow journals related to your topics. Also, it's a 90-days planner that gives you a lot of possibilities to plan your week and month in advance and find out when you have free time for something new. The good thing about Evo is that it has an app that supports both Android and iOS. Through the app, you can scan documents and do stuff for work, but also monitor your activities. You can tell the moments you are more or less productive and determine what it is related to. Basically, you can follow some of your life patterns using this app. Cool, isn't it? Evo is more like a life planner than a smart notebook.
Wacom's Bamboo Slate is one of the best notepads designed for sketches. Its precise pen, recognized as the most accurate, fits perfectly for those who like being creative. For the best pen strokes and sketching style, this notebook won't disappoint you for sure. Bamboo Slate is just one of Wacom's products showing their ability to create perfect notebooks and other sketching assets.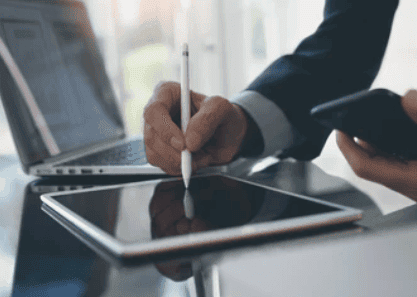 If you like to take clipboard notes, this notepad is definitely made for you. Giving you an exact feeling of note-taking comes with four templates – ruled, dotted, etc. Anything you write can be erased with only one touch, which is definitely advantageous if you figure that whatever you draw or write is not as you like. You can upload digital images to the back of the Blackboard, which is good, giving you more space to store everything and add new content. You can save some templates you've seen online and look at them later. There's a Blackboard app that you can use to capture the content.
Moleskine updated their writing set and decided to show us everything they have. If you love using pen and paper, this experience will be tremendous for you. The notebook comes with a paper book and a digital smartpen you can use to write. There's also a USB recharging cable, one additional ink for the pen, and a manual. The notebook itself is made from encoded paper that can recognize where the pen is in each moment, giving you precise writings and drawings. Notes and sketches are transferred to a digital version and can be saved as such. Besides, you can search, edit, organize and set your notes as you'd like. Everything can be saved in PDF, uploaded to Google, or saved in Evernote.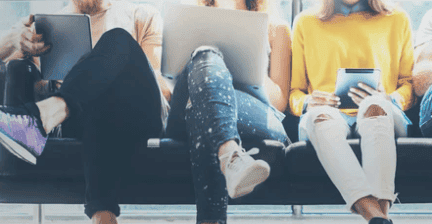 Rocket Wave Cloud is one of the most extensive notebooks out there, with 80 pages spiral-bound. Everything you write in this notebook will be stored in the cloud. However, you need to subscribe to the cloud before making any notes. The funniest feature of this notebook is the fact you're cleaning pages by putting them into the microwave. Pages are usable up to 5 times after cleaning. The Rocketbook Wave app helps you transfer your digital notes, save them to the cloud, smart tag them for easier tracking, and much more.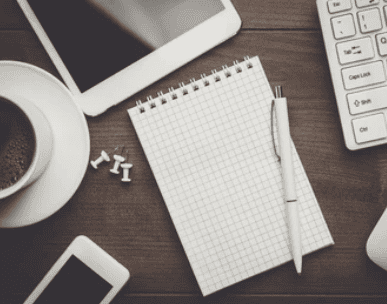 Now you have a couple of exciting options in front of you. Whether you prefer to write, sketch, or input digital notes, you won't be disappointed. And the best thing, all of the notebooks come with an app, so you can easily track and monitor all of your writings. If you wish to delete them some time, the process is pretty straightforward. If you're tired of using classical pen and paper, try a smart notebook.

Let me know in the comment section below which one you loved the most and why!
Editors' Recommendation