Whether you're a passionate gamer or a stress relief player, you should know that on iOS devices playing games offline is possible. Sometimes, being stuck in some line or waiting for a bus/flight can be tedious, and you just want something to occupy you. Since, nowadays, there are many multiplayer games, all of them require an internet connection. That's why you will be pleased to hear there are still some games you can play offline, whether you have an iPhone or an iPad.
I decided to make a brief list for you and show you the best iOS offline games in 2021.
Best Offline Games for iPhone and iPad
Now, it all depends on the kind of gamer you are. Whether you like shooters, actions, puzzles. There's a whole bunch of games out there, but I selected only the best. Of course, the choice is subjective, so I would like to hear you out as well. For now, let's see what I have.
Wayward Souls
A roguelike game with infinite options for exploring should be a perfect choice if you're waiting in the queue. There are multiple classes, and each of them has its own storyline, so even though the game is full of options, you won't be bored. Each of these classes is fast, and things are switching at a reasonable speed. Therefore, you won't be bored even though you can sit and play for hours.
The game costs $7.99 on Apple Store.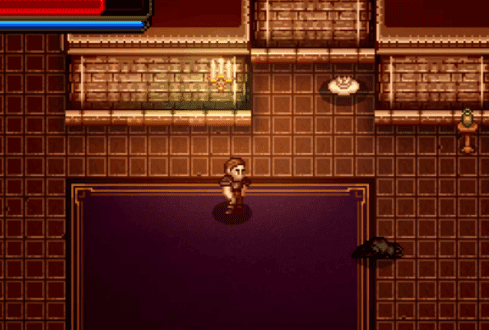 Soul Knight
If you do not want to pay for playing an offline game, try Soul Knight. It's yet another roguelike, but this time for free. Luckily, the game is simple. The goal is to retrieve the magical stone from the aliens. There are many different levels and many enemies you'll meet on your way. What matters you won't be bored.
Siralim 2
If you're not a fan of roguelikes, here is one awesome offline RPG for you. It's an old-school game that kind of reminded me of Super Mario and its design. You can summon many demons to fight with you on your way through dungeons. There is an infinite number of levels, meaning you can play forever. Or at least until you have something better to do. There are over 600 pre-made demons, plus you can use eggs to make your own, so again, you are covered for quite a good number of hours. Or maybe days?
Subway Surfers
If you're one of those guys that love to play endless runners, try Subway Surfers. You won't be disappointed. The game is quite simple – run as fast as you can and dodge the obstacles. Thanks to fast-paced acrobatics and smooth moves, the game is classified as one of the best offline runners in general. And it puts you in the right mood also. As I said, try it out, you won't regret it!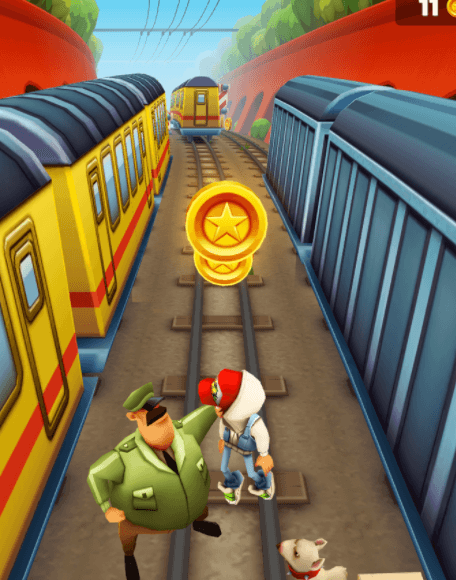 Skiing Yeti Mountain
As the name itself says, you will see a lot of skiing and a lot of snow sports fun playing Skiing Yeti Mountain. You will have a chance to snowboard through an endless number of levels, jump off the cliff, and do some super-cool ski tricks. Of course, your quest is to find the Yeti. Touch controls are amazing, and you can precisely control where you are going to land and how it's going to look. If this is your type of game, you won't be disappointed.
Into the Dead 2
Are you a conspiracy theory believer? Are you preparing for the Zombie apocalypse? Even if not, be prepared to fight some of the nasty creatures playing Into the Dead 2. There are 7 chapters and 60 stages, all ending differently. That's why once you finish the first chapter, you won't regret going to the new one. Trust me. You will be so addicted and so into survival mode that you will not be able to wait to finalize all the chapters and see all the outcomes. If I managed to make you interested, here is the link. Go and download it fast.
GTA San Andreas
Alright, here's one classic. We all know what GTA is, so that I won't explain too much. The main point is that now San Andreas sequel is available for your iOS device offline. You play as Carl Johnson, who's returning to San Andreas after a personal catastrophe. Of course, what would a GTA be without bad luck and terrible decisions following this return? And that's what the game is all about. I won't tell you more. Check it out yourself.
Yet, you'll have to pay a small price of $6.99 on the Apple Store.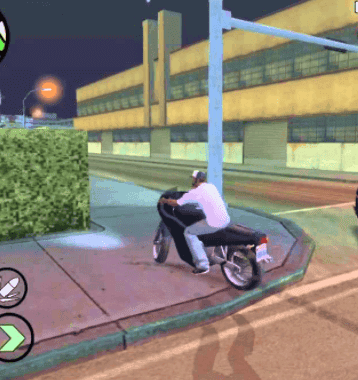 Limbo
If you're into puzzle games, here is something for you as well. Limbo is a combination of a puzzle and adventure game set in a dark universe. You need to play as a young boy who's saving his sister from the Limbo. Therefore, I should warn you immediately, if you have a child weakness or you are not ready for a heavy storyline, do not go there. Besides dealing with a concept, you will have to battle spiders, unexpected obstacles, and many monsters on this road of salvation.
To download the game, you will need to pay as little as $3.99.
Now you have several options available. Choose the type of game that suits you the best and go ahead. Let me know in the comment section below which one you liked the most and why!
Editors' Recommendation