15 Best Music Apps Streaming in India: Ad Free Apps
Best music apps India? Music is an art form that permeates every human community in some form or another. Modern music comes in a confusing array of styles, some of which are contemporary and others that date back to previous times. Music is a versatile art form that effortlessly combines words with physical movement, as in song, and vice versa, as in dance. 
Music has traditionally been thought to be an important accompaniment to ritual and drama since it has the potential to reflect and affect human emotion. Radio, film, television, musical theatre, and the Internet have all taken use of these changes in the past. Music's usage in psychotherapy, geriatrics, and advertising show confidence in its potential to impact human behavior.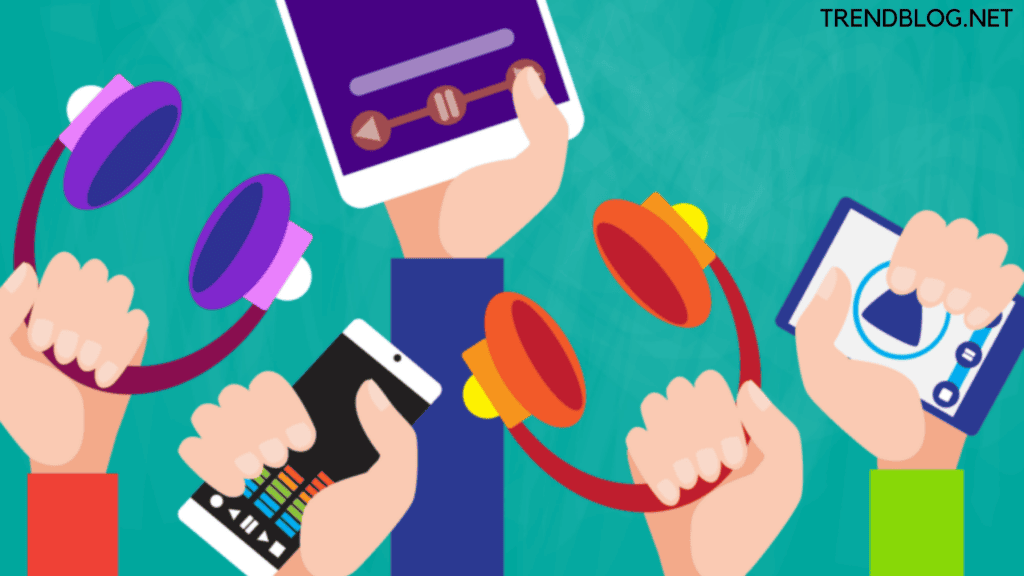 Best Music Apps in India: 
Music has always been an important part of every Indian's daily life, but the manner it is consumed has changed as technology has advanced. And the music is something that everyone appreciates, and it's no secret that it keeps us motivated and optimistic. It helps you with your everyday activities, and having music playing in the background will make you more energized and your mind and body more synchronized. You can instantly find your favorite musicians, singles and albums, and the most popular movie songs using the top best music app India.
Best Music Streaming App India:
With the increase in the music industry, people prefer to listen to music while doing some work, to study, to play, to be idle, and many other things. Here is some best songs app in India:
Spotify

Gaana

JioSaavn

Wynk Music

Amazon Music

Apple Music

Hungama Music

Google Play Music

Youtube Music

SoundCloud

Audiomack

Primephonic

Adagio

Jazz music radio

Free Music Player: Stream
Wynk Music, JioSaavn, Gaana, Spotify, and Hungama Music were some of India's best music apps in 2021.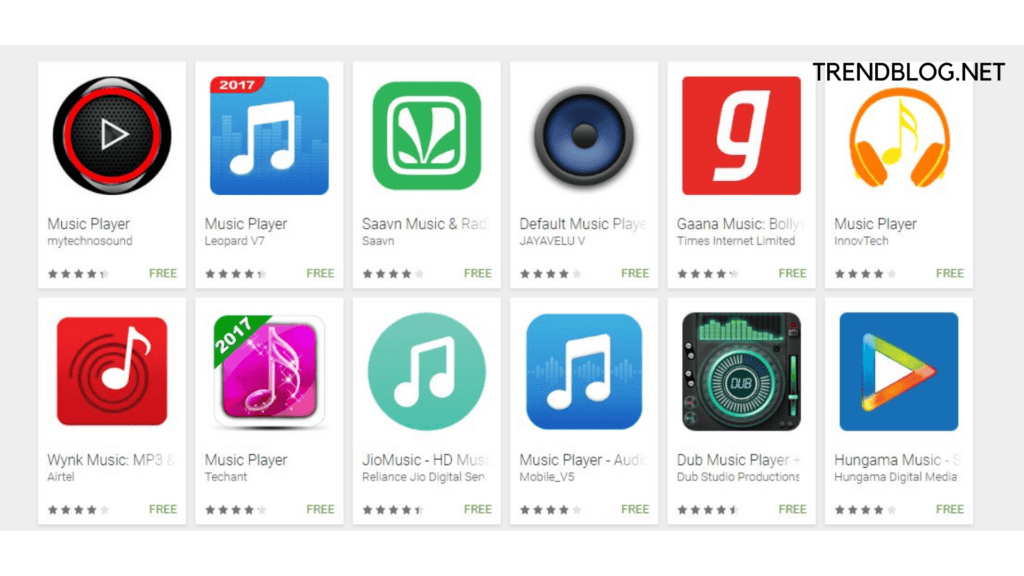 The music industry has undergone significant changes since the internet's inception. Every record label wants to be a part of it to avoid being left behind. Because of the introduction of various music streaming mobile apps, users can listen to new movies or music album songs before they are broadcast on television. Now you may listen to your favourite song or instrumental with a single tap. 
Due to the rise in music apps, many apps are chargeable, and without taking a premium subscription, you cannot access the download music option. With these premium apps subscriptions, you can access free offline music apps in India. But, these apps are the best music apps in India- free. With the increase in people's moods regarding listening to music, there are many best music apps offline in India that everyone, as offline music mostly prefers, can be listened to anytime and anywhere without worrying about the network.
The good news is that a few music players are ad-free while still providing useful functionality. There are some music apps without ads.
Musical 

Shuttle 

Pulsar

Retro

OtoSimple

Phonograph

Eon

AMP

Froome
Spotify, Deezer,  iHeartRadio, Tidal, YouTube Music, Apple Music, Musixmatch, Shuttle Music Player, Poweramp are the best music app in India for android. 
Top 10 Music Apps in India:
Music brings peace to otherwise frantic thinking. And music is amusing and relaxing, and studies suggest that it may even improve your health. Music calms the mind, reduces nerve activity, and even facilitates pain therapy on a more general level.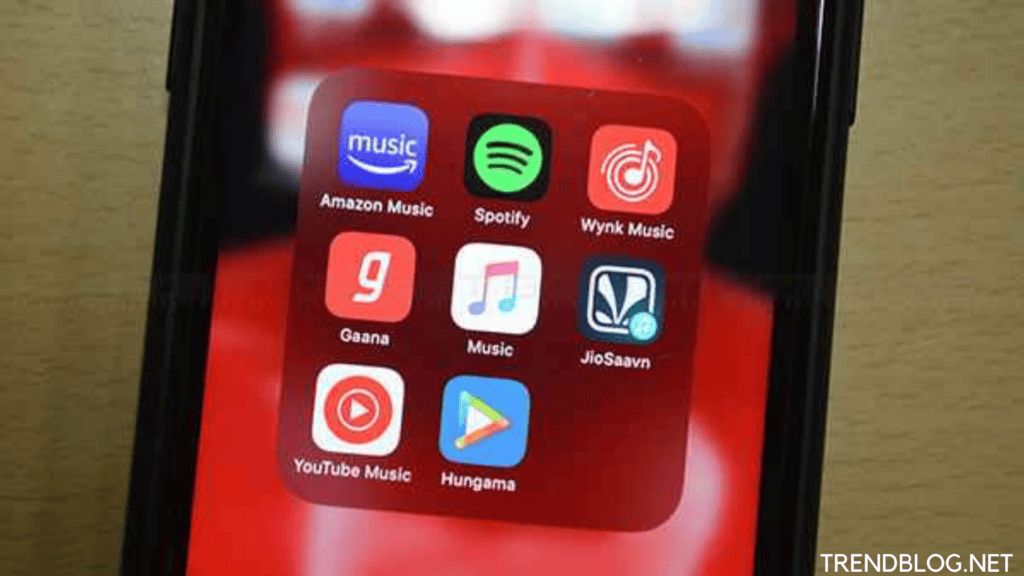 Apple Music, Spotify, Amazon Prime Music, JIO Saavan, Youtube Music, Shazam, Sound Cloud, Smule, Wynk, Gaana are the top-rated music apps loved by many people and have positive reviews. 
Also Read: 
MIUI 13 Features in India for Andriod : 2022 Xoami's Report
A Very Really Easy Way to Make Siri Cuss
How Do I Turn Off Siri on AirPods With Some Simple Steps
How to Use Siri/ Voice Assistant in IOS for iPhone 11
FAQs 
Q: Which is the No one music app in India?
Ans: Spotify: Music and Podcasts continually outperform its music app competition for a reason: It offers free access to 30 million tracks that may be listened to or added to playlists.
Q: Which is the best free music app in India?
Ans: Spotify, Gaana, JioSaavn, Wynk Music, Amazon Music, Apple Music, Hungama Music, Google Play Music, Youtube Music, SoundCloud
Q: Which music app has the best quality in India?
Ans: Tidal, Spotify, Apple Music, Amazon Music Unlimited, Deezer, Qobuz, YouTube Music
Q: Which music app is best?
Ans: Pandora is a longtime standard of the internet radio age for free music apps, and a good reason. The Music Genome Project, which strives to offer metadata with music, powers it. Select an artist, genre, or composer on your mobile device, and it will fill in your playlist with perfectly complementary sounds using its complicated classification system.
Q: Is Spotify an Indian app?
Ans: Spotify is a Swedish audio streaming and media services company created by Daniel Ek and Martin Lorentzon on April 23, 2006.
Q: Which is better, gaana or Spotify?
Ans: When comparing Gaana with Spotify, we can see that Spotify is chosen due to its trend and other vital aspects superior to Gaana. However, if pricing is your primary concern, you can utilise the Gaana app, which does offer premium services at a reasonable price. Well, it's entirely up to you which one you choose to use because each has its own set of benefits.
Q: Is Wynk or Spotify better?
Ans: Our winner in the Wynk Music vs Spotify battle is Wynk Music. Wynk Music and Spotify are tied in quality, but Wynk is the clear winner in other categories. When comparing the two, it's evident that the Wynk app outperforms Spotify. It is less expensive, easier to use, and provides better value.
Q: Is YouTube better than Spotify?
Ans: For most individuals, Spotify is the safer bet between YouTube Music and Spotify. Deciding between Spotify and YouTube Music comes down to what you want from a streaming service. Spotify is the way to go if podcasts are important to you, while YouTube Music shines at surfacing random music. They're also reasonably priced, so you're not missing out on much. While Spotify has a higher bitrate, you're unlikely to notice the difference unless you encounter a terrible YouTube Music post.
Q: Is Gaana an Indian app?
Ans: With over 200 million monthly users, Gaana is India's most popular commercial music streaming service. Times Internet established it in April 2010, and it offers both Indian and international music. Users all across the world get access to the whole Indian music repertoire.
Q: Which is better Wynk or Gaana?
Ans: Gaana is a close second, followed by Wynk, which has a leg up on the competition in terms of international material. However, some tracks may not be available due to geographical and copyright restrictions.
Q: Who is Spotify owned by?
Ans: Stockholm-born Daniel Ek is the CEO and co-founder of Spotify, a music streaming service. More than 180 million people utilise the service, with 87 million paid members.
Q: Is Saavn Indian?
Ans: JioSaavn is a digital distributor of Bhojpuri, Bollywood, English, Bengali, Kannada, Tamil, Telugu, Malayalam, and other regional Indian music from India.
Conclusion: 
Music is more than words can ever express; it is a divine peace and image that peace flows to you without waiting for your favourite to appear.  Also, music is amusing and relaxing, and studies suggest that it may even improve your health. Because, Music calms the mind, reduces nerve activity, and even facilitates pain therapy on a more general level. The way we listen to music has changed thanks to mobile apps. All thanks to the internet, music has become more accessible. Technology has changed many elements of music consumption, but the combination of music streaming services and widely accessible apps has proven to be the most effective for prominent artists.