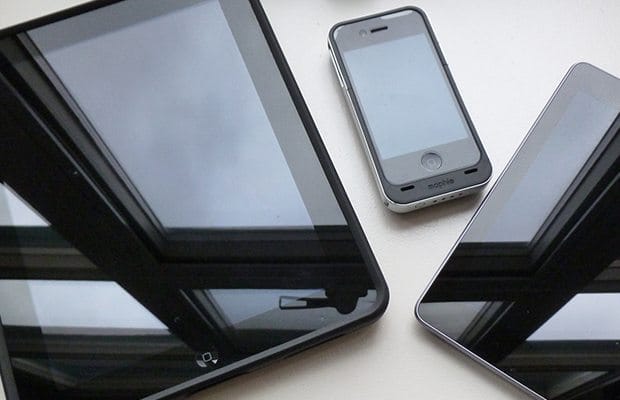 Tablets are great for those who want smartphone functionality on a bigger screen. With their larger display, they can make your work easier, along with giving you better visibility. But some tablets can be quite expensive, which puts them out of the reach of some people who want them.
Keeping the essential requirements of a tablet in mind and also your budget, we have compiled a list of the seven cheapest tablets of 2017, which have both great functionality and a cheap price tag of $200 or under.
Apple iPad Mini 2 ($200)
Most of the tablets in this list run on the Android OS but here is the only iOS tablet that costs just $200. It is an amazing deal for those who want the smooth performance of iOS 10. It has the same capability as the iPad Air and iPhone 5s.
It weighs just 331 grams and measures 200 x 134.7 x 7.5mm. It is powered by a 1.3GHz dual-core Apple A7 chip with a 6470 mAh battery delivering 10 hours of back-up power.
The device also has a well performing 5MP rear camera along with a 1.2MP camera that offers great image and video quality for selfies and video-calling.
There are two storage options for the iPad Mini 2 – 16GB and 32GB.
Specs At a Glance
7.9-inch LED-backlit LCD 'Retina' display, 2048 x 1536 pixels, 324 ppi, and Oleophobic coating
Apple iOS 8.1 OS
1.3GHz dual-core Apple A7 processor, PowerVR G6430 GPU, and 1GB of RAM
16/64/128GB internal storage variants
5MP primary camera, autofocus lens, and 1080p video recording
1.2MP front-facing camera with HD 720p video-recording, FaceTime HD video calls
Accelerometer, Gyrosensor, and GLONASS A-GPS
4G LTE (variant-based), dual-band Wi-Fi b/g/n, Wi-Fi Hotspot (for cellular variants)
NVIDIA Shield K1 ($199)
NVIDIA Shield tablets are all about sturdiness and performance. For the Android lovers, it can't get any better and cheaper than this. The NVIDIA Shield Tablet K1 is similar to its predecessor regarding design, but it features improved speakers.
The best part about the Shield K1 is that it can run awesome games, thanks to NVIDIA. It offers great graphic performance with GeForce Now that helps in playing most of the titles.
Specs At a Glance
8.0-inch LCD display with 1920 x 1200 resolution, 283ppi
2.2GHz quad-core NVIDIA Tegra K1 processor; Android 6.0 Marshmallow
2GB of RAM and 16GB of internal storage, expandable up to 128GB via microSD card
5MP rear camera and 5MP front-facing camera
19.75 hours of battery backup; measures 221 x 126 x 9.2mm, Weighs 390g
Amazon Fire 8 HD ($69)
Amazon's own 'Fire' tablets are the cheapest you can get, starting at $50. The e-commerce giant has five Fire tablets on offer that are succeeded by their version numbers – Fire 7, Fire 8, Fire 8 HD, and so on.
These tablets run Amazon's in-house Fire OS, which means you don't get Google's Android here but these are still worth considering as you can do many things with them without costing a lot of money.
The one we are pitching is the Fire HD 8 tablet that retails at $69 for the 16GB version. It features 12 hours of battery life, an 8-inch HD display, powered by a 1.3 GHz quad-core processor.
The tablet also boasts Amazon's Alexa cloud-based voice service, which is similar to Siri and Cortana. The internal storage can be expanded up to 200GB using a microSD card.
The only downside to the Fire tablet is the camera quality, but how much can you really ask for at such a cheap price?
Specs At a Glance
8-inch HD screen with a resolution of 1280×800 pixels
1.3GHz quad-core processor coupled with 1.5GB of RAM
Amazon Fire OS 5
16GB/32GB internal storage, which can be expanded up to 200GB with a microSD card
VGA front-facing camera. 2.0 MP rear-facing HD camera
Wi-Fi, Bluetooth with support for A2DP, and USB 2.0
12 hours of battery back-up
ASUS ZenPad S 8.0 ($194)
ASUS started their ZenPad tablet series after launching their Zenfone smartphone. The ZenPad S 8.0 is the cheapest tablet in the lineup, retailing at $159. It comes in a slim design package with an 8-inch IPS LCD screen bearing 2048 x 1536 pixels 2K resolution 320 ppi.
There is an 8MP rear camera onboard along with a 5MP front-facing camera. A 1.8 GHz quad-core Intel Atom Z3560 processor powers the device with 2GB of RAM. It runs Android 6.0 Marshmallow with the ZenUI on top.
Specs at a glance
8.0-inch IPS LCD display with 2048 x 1536 resolution, 320 ppi
1.8 GHz quad-core Intel Atom Z3560 processor
2GB/4GB of RAM
16GB/32GB/64GB of internal storage, which can be expanded up to 128GB with a microSD card
8MP rear camera and 5MP front-facing camera
Android 6.0 Marshmallow
Measures 203.2 x 134.5 x 6.6 mm, Weighs 298 grams
Lenovo Yoga Tab 3 ($122)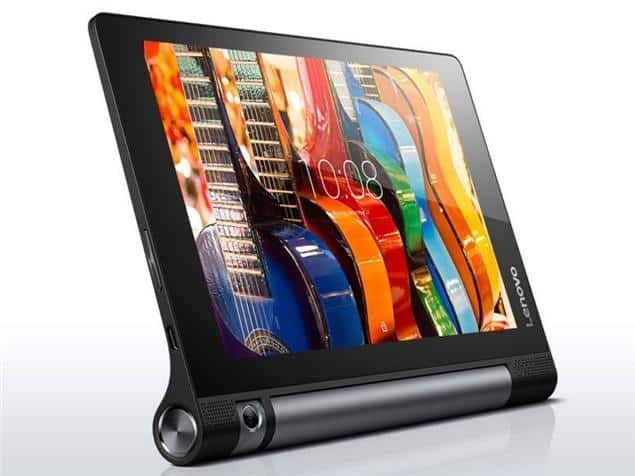 The Lenovo Yoga Tab 3 is the one that stands out because of its innovative design that includes a kickstand. The packaged kickstand with Yoga Tab 3 makes it easy to keep the tablet on a smooth surface and attach a Bluetooth keyboard to use it as a laptop.
It retails at $122 and is easily the best buy. Another nifty feature on the Yoga Tab 3 is its 8MP swivel camera that doubles up as both the rear and front-facing camera.
Specs At a Glance
8.0-inch IPS LCD with 800 x 1280 resolution
1.1 GHz Quad-core Qualcomm Snapdragon 212 processor
1GB of RAM, 16GB internal storage, which can be expanded up to 128GB with a microSD card
8MP rotating camera and 6200mAh battery
Android 5.1 Lollipop
Measures 209.8 x 145.8 x 7 mm, Weighs 467g
These were the five cheapest tablets spread across different operating systems that we found worth listing and recommending.
What's your take on these? Would you consider buying any of them? Share your thoughts in the comments section below.