Clownfish iOS16 New Updates in Beta 3: How to Download Clownfish Walpaper
Clownfish iOS16. After 15 years of the iPhone's existence, the clownfish wallpaper from Apple's controversial 2007 presentation is finally making its way to the devices—at least for certain developers running the latest iOS 16 code. User Jack Roberts tweeted a screenshot of the Clownfish option in iOS 16 Beta 3, which revealed the wallpaper's existence. As a result of Mark Gurman, a Bloomberg writer, retweeting the tweet, it quickly went viral.
Wallpaper of a clownfish
During Steve Jobs' unveiling of the iPhone's 3.5-inch display, the first image ever shown to the public was of a baby and adult clownfish dwelling in a green anemone, yet Apple never distributed it as a built-in wallpaper image. When Mac OS X 10.6 Snow Leopard was released in 2009, it was included in the Desktop & Screen Saver section under the Nature folder. Even if you have access to the developer version of iOS 16, you don't know for sure if the clownfish wallpaper will be included in the impending public release of the iOS 16 beta. In addition to being improved from the original in terms of resolution, it's now something to look forward to. It also includes a beautiful swipe-up parallax animation, as demonstrated by Reddit user ActorVMU.
Clownfish Wallpaper for iPhone on iOS 16 Beta may be downloaded from here.
The original 2007 iPhone wallpaper, shown on iOS 16 beta 3, was included in Apple's latest release of iOS 16.
The original iPhone's wallpaper, shown below, was only ever used for marketing purposes; it was never made accessible to customers until iOS 16 beta 3, 15 years later.
00:04
01:15
In iOS 16 beta 3, how can I get the clownfish wallpaper on my iPhone? 
The new wallpaper can be added to Settings > Wallpaper by tapping the "Add New Wallpaper" button.
You may find the Clownfish wallpaper by scrolling down to the 'Collections' section and swiping all the way to the right.
In iOS 16 beta 3, what if the Clownfish iOS16 wallpaper does not appear on your iPhone?
 In order to get the Clownfish wallpaper over the air, there are two ways to do so:
Your iPhone should be reset by doing a soft reset.

It's time for you to charge up your iPhone.

The Clownfish wallpaper went missing from our iPhone 11 Pro Max after we updated to iOS 16 beta 3 the other day. Nothing happened when we rebooted our iPhone today.

The Clownfish wallpaper reappeared just a few seconds after bringing the iPhone in to charge.

Depth Effects (available on iPhone XS and later) and Perspective Zoom are available for the Clownfish wallpaper on iPhone.

Reminiscing about the initial iPhone 15 years later, the Clownfish wallpaper brings back some pleasant memories.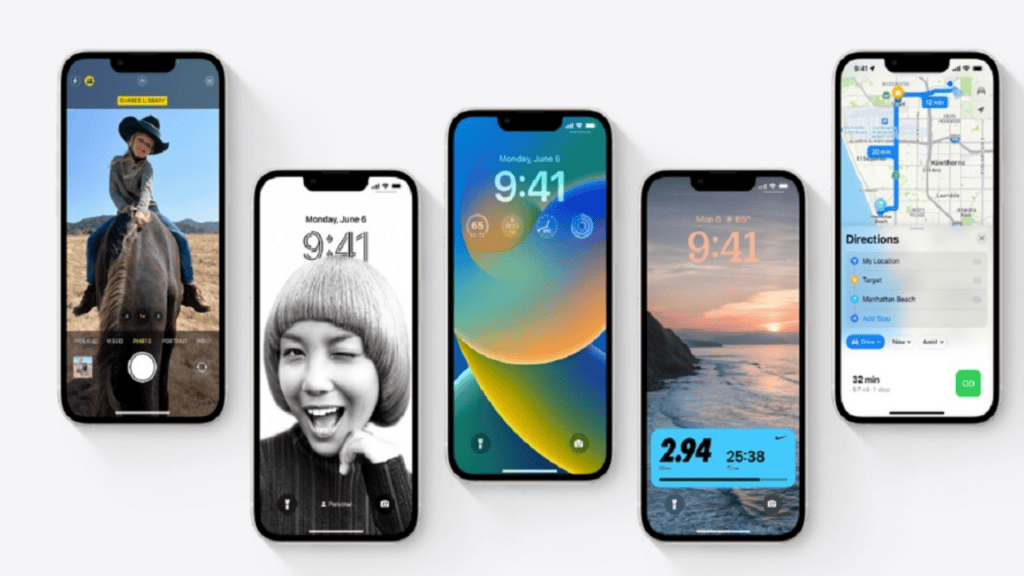 Also Read: 
iPhone 14 Release Date in USA with the evolution over years
Is Apple coming out with an iPhone 14 : Exclusive Report
WWDC 2022 Recap: iOS 16, new MacBook Air, iPadOS 16, and more
iOS 16 Major Features Changes to iMessage, lock screen, and more
FAQs:
Q1: What does wallpaper mean on iPhone?
As with desktop computers, your iPhone's wallpaper serves as the visual backdrop against which the device's menus and functions are presented. </p>\n<p>
Q2: How do I download iPhone wallpapers?
Take a look at your iPhone's settings.

Wallpaper can be accessed by pressing the Wallpaper button.

To pick a new wallpaper, click on the Choose New Wallpaper option.

Make a choice

You can resize an image to fit your screen after you've selected it.
Q3: Does Apple include Perspective Zoom?
With iOS 7.1, Apple added a new feature called "Perspective Zoom" that allows you to move and engage with your smartphone in new ways. New motion-focused features from Apple include Perspective Zoom that accentuates your wallpaper in select areas when you tilt your phone.
Q4: How can iOS 16 help you?
The lock screen. the gallery on the lock screen

Focusing on the lock screen.

Shared Photo Library in iCloud. With the help of your family, create a photo album that you can all access.

Messages. Message Editing

Smart search corrections in the mail.

Shared Tab Groups in Safari

Passkeys. Passkeys

Streaming. In videos, you can see live text.
Q5: How much of a drain are perspective wallpapers?
You should also disable perspective zoom in the wallpaper options, which drains a lot of battery life. If you apply this fix, your phone will get an additional hour of battery life.
Q6: What will the new Clownfish iOS16 look like when it is released?
Apple's latest operating system, iOS 16, has a revamped lock screen with widgets, the ability to edit and erase text messages, an iCloud Shared Photo Library for families, and much more. In iOS 16, the Lock Screen has been completely reworked.