Dead by Daylight Is Getting a Dating Sim Called Hooked on You
A New Resident Evil Chapter Is Coming To Dead by Daylight!
For the first time, Dead by Daylight is adding a second Chapter based on one licenced property with the game slated to acquire another Resident Evil Chapter at some point this year. At the game's major Anniversary Event on Tuesday, Behaviour Interactive provided only a small teaser clip for what's to come in the form of a gameplay demo. The release date and details of the next Resident Evil crossover have been announced at this time.
Chapter 20 in Dead by Daylight was the first Resident Evil crossover which introduced Nemesis to the game as a licenced Killer alongside Leon S. Kennedy and Jill Valentine with the Raccoon City Police Station layout in tow, too. That Chapter was unveiled last year during a Resident Evil showcase. If Dead by Daylight pulls from the Resident Evil universe again, it won't be shocking.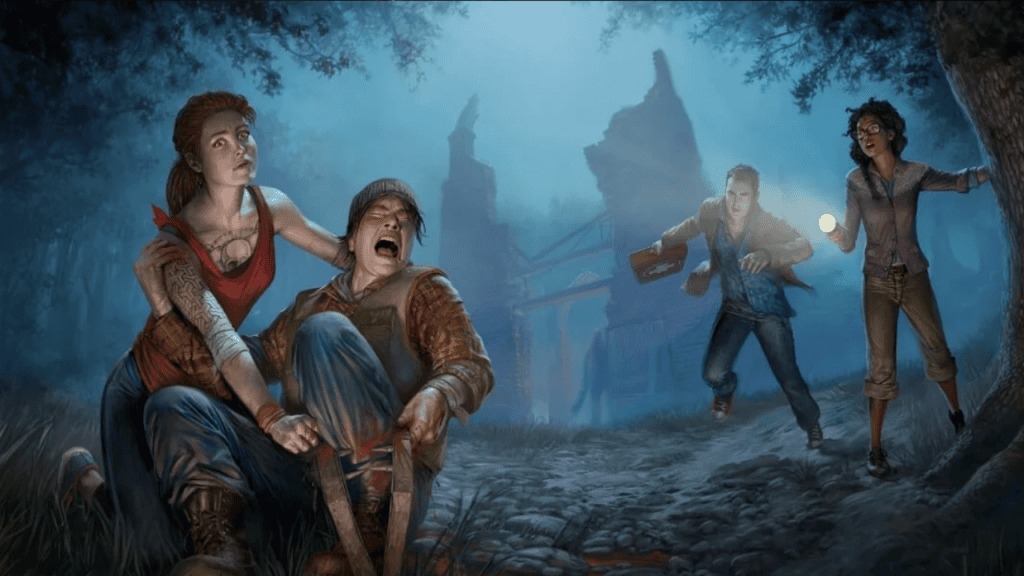 The team that delivered us beautiful Colonel Sanders is working on a Dead by Daylight dating sim
Dead by Daylight is an asymmetrical multiplayer game about torture, murder, and terrible violence and terror. But later this year it will dabble with a softer side of its identity in Hooked On You: A Dead by Daylight Dating Sim, which will let users frolic with four dead-sexy psycho killers on the tropical paradise of Murderer's Island.
This is not a prank, and I'm not making this up. Behaviour Interactive touts Hooked on You as "the very first Dead by Daylight visual novel," in which players will flirt with the Huntress, the Spirit, the Trapper, and the Wraith—no licenced characters here, understandably—and learn to know their sweeter, more sensitive sides. Despite the fact that love may be in the air, it sounds as though a slew of blood spray is also a strong probability.
"[Players] may meet their soul mates, form lasting friendships, or be brutally murdered. Only they have the authority to make such a judgement, "According to Behaviour Interactive. "It's their job to decipher the clues as the mystery deepens. What led them to this location? What was the source of these assassins? Why are they so enthusiastic? So who would you pick if there was only one person left in the world who loved you?"
Dead by Daylight has purchased the Scavengers studio.
Behaviour Interactive has purchased Midwinter Entertainment, the company behind the excellent video game Scavengers, from its parent company Improbable (thanks, Eurogamer). Dead by Daylight is, of course, the most famous game from Behaviour Interactive.
The console versions of Scavengers have been scrapped as a result of the sale, however the PC version is still available. Ex-343 Industries employees that founded Midwinter Entertainment are now working on a new project. It is Improbable that owns the copyrights to Scavengers.
With SpatialOS technology from Improbable, Scavengers promised conflicts on a scale never before witnessed. Not because of this, but because Scavengers is a game that fell flat and hasn't found an audience.
Also Read: 
Arma Reforger has Leaked it's Upcoming Consoles
5 Pro Tips to Rule the Storm Point Map in Apex Legends
iOS 16 to Reach iPhone 13 and Older Models LATE! Reasons Behind are
Waiting for iPhone 14 Pro Max You Must Know the Release Date, Rumors, Specifications in Detail
FAQs:
Q1: Do you offer a free version of the game?
The Epic Games Store has Dead by Daylight for free.
Q2: Is Dead by Daylight playable by a single person?
Even seasoned gamers may find it difficult to play Dead by Daylight on their own. While many single players choose to be the killer and hunt down the four remaining survivors, others who play alone appreciate the challenge of surviving the Trial without cooperating with their squad.
Q3: Dead by Daylight 2: Is it happening?
According to Dave Richard, creative director, no new Dead by Daylight game is in the works.
Q4: Dead by Daylight PC has how many GB of RAM?
Available storage is 50 GB. A sound card that is DX11-ready is required. It is advised that the game be played on low quality settings with these prerequisites in mind.
Q5: In Dead by Daylight, can you play versus computer opponents?
The maximum number of friends that can participate in a match is 5. If you're short on members, you can always bring in robots to round out your team. Bots can play both the killer and the survivor roles, if necessary. The READY button has a dropdown menu immediately above it where you can select Custom Match.
Q6: Is it possible to use a laptop to play DbD?
Most new laptops with a dedicated graphics processing unit will be able to run DbD without any issues. The standard of 8 GB of RAM is met by the majority of gaming laptops. If you plan to play a lot of games, you'll need at least 50 GB of hard drive capacity.
Q7: Is it possible to play DBD offline?
Yes, but it's only available online. There isn't much of a story mode and you must have your PSN account current to play.