Is Diablo still unknown to some people? Originally, this game saga was a series of action role-playing games, but now there's a third installment, Diablo 3, which explores the return of evil forces.
On June 28, 2008, the (WWI08) Blizzard Worldwide Invitational in Paris, France, Blizzard announced Diablo 3, the third installment in the Diablo franchise. The game is an action-packed hack-and-slash for gaming specialists.
It was released on May 15, 2012, at 12:01 a.m. PST. Console versions followed the year after.
Diablo 3 Was Released for
Microsoft Windows & OS X in 2012
PlayStation 3 & Xbox 360 in 2013
PlayStation 4 & Xbox One in 2014
Nintendo Switch in 2018
PC versions are online-only without mod support. Controller support isn't available in Diablo 3. If this is your first time playing it, with this complete Diablo 3 guide, we'll guide you through the entire realm of the game.
Diablo 3 Trailer | Diablo 3 Gameplay
As with the first Diablo, the gameplay in this installment remains faithful to its predecessor. Keep clicking, clicking, and clicking… You'll need to do this to progress through dungeons full of enemies as you kill everything you see.
There are many options available to you, and you'll need to utilize abilities and charms to survive. Taking down enemies in this game will gain you experience, enabling you to take down stronger enemies. Your moves and skills increase moves you on an advanced level, allowing you to kill stronger enemies and earn more experience.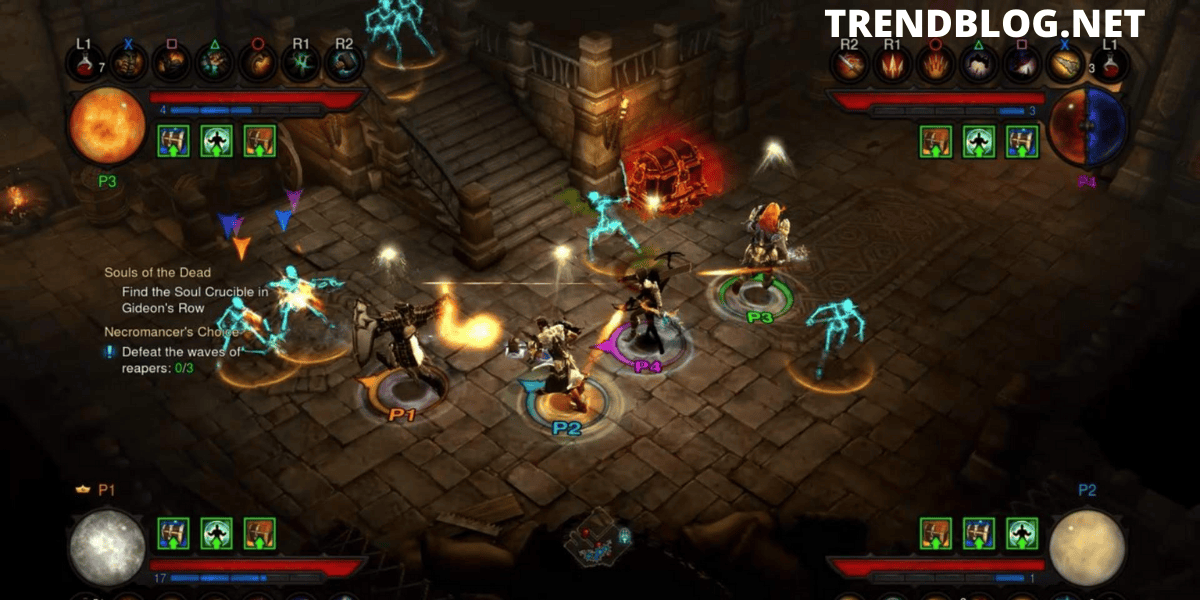 Gaining experience allows you to fight stronger enemies and gain more and more knowledge. By doing so, your character will become stronger and your level up in the game. Diablo 3 offers a wide variety of worlds. This game features several classes (barbarian, monk, demon hunter, wizard, and witch doctor) and many enemies and Armor.
Diablo 3 Controls
The PC version of Diablo 3 is available for consoles. Thus, it comes with controls that make it ideal for hack and slash games, as well as a controller. The game has a diverse set of rules, making it easy to play.
Diablo 3 Characters
In Diablo III, there are seven major characters. The third game highlights a
Barbarian, Witch Doctor, Wizard, Monk, Demon Hunter, Crusader, and Necromancer.
Diablo 3 Features
The controls have been improved.
Find followers to aid you in your battle against evil.
Recruit an artisan who can work with materials and construct objects to join your team.
Take advantage of any opportunity to switch your skills.
It has Optimized & improved the battle system and control system.
Your battle banner will display your accomplishments.
Diablo 3 Demo Version
The game is a demo, but it has some restrictions. There will be some limitations in every game's demo version.
How to Download Diablo 3 Game?
The following instructions apply to both physical and digital copies of Diablo III.
Download the Blizzard Battle.net desktop app.
Install the app.
Log into the app.
Click the Diablo 3 icon on the left side of the app.
Click on Install.
Is It for Single Player and Multiplayer?
Technically, the game is one of the best and has great multiplayer. The multiplayer experience in Diablo 3 is easy to play, user-friendly, and offers a fluid environment.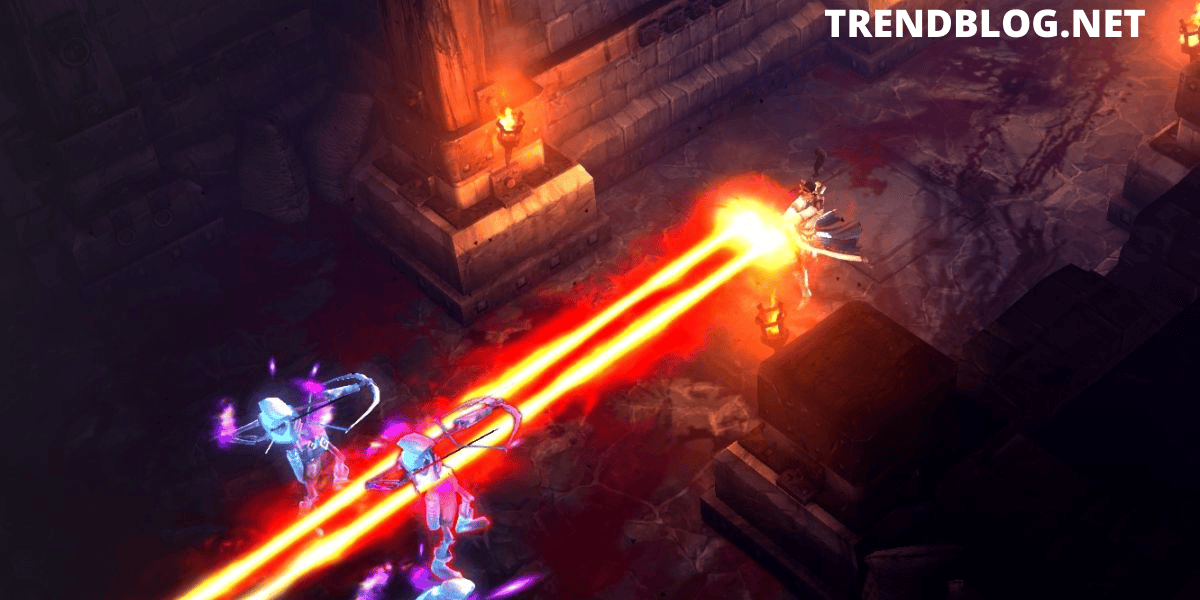 Diablo 3 focuses on co-operative PvE. Players can join up to four people in a game (yes, multiplayer means just for four people) and play together, and players in the same game always interact. However, players can brawl with each other.
In Diablo 3, the creation of games and groups is more automated than ever before. On the Battle.net 2 servers, Diablo 3 uses a matchmaking system similar to the one used in StarCraft II's ladder system or World of Warcraft's dungeon identifier.
If they don't wish to resume the quest, they were the last to play, and they can choose whether or not they want to play a personal and public search and a tag. A player can immediately join games where their Friends are playing.
Diablo 3 takes place over Battle.net. The game has no offline mode. Like Starcraft, Diablo 3 does not support LAN play. Players view this as a security measure implemented by Blizzard as all Diablo 3 play requires a Battle.net account and a valid CD-key, even though Blizzard always claims this is a benefit.
Diablo 3 Game Overview
Let's look at what you need for your system to play this kind of game well.
Diablo 3 Graphics
Graphically and functionally, Diablo 3 is the best. It's colorful and shiny. There are several different settings and resolutions and multiple other options that only a well-designed game could provide.
System Requirements
1. Computers
OS: Windows® XP/Windows Vista®/Windows® 7 (Latest Service Packs) with DirectX® 9.0c
Video: NVIDIA® GeForce® 7800 GT or ATI Radeon™ X1950 Pro or better
Processor: Intel Pentium® D 2.8 GHz or AMD AthlonTM 64 X2 4400+
2. Mac
Processor: Intel® Core 2 Duo
OS: Mac® OS X 10.6.8 or newer
Video: NVIDIA® GeForce® 8600M GT or ATI Radeon™ HD 2600 or better
3. All Platforms
HD Space: 12 GB available HD space
Drive: DVD-ROM drive
Memory: 1 GB RAM (1.5 GB required for Windows Vista®/Windows® 7 users, 2 GB for Mac® users)
Internet: Broadband Internet connection
Display: 1024×768 minimum display resolution
Conclusion
You would not be disappointed with the third installment of Diablo if you enjoyed the first two. There is no escaping from the horror of non-stop action and horror in this new story. Play an epic game of good versus evil. Get Diablo 3 for your computer and feel your enemies' breath on your neck.