Most Important Discord Server Rules
To keep the community healthy and interested, every Discord server should have clear and understood rules. Rules may appear insignificant at first, but as your server grows, they will become increasingly vital. They shape the atmosphere and feel of your neighborhood. Simple measures like a no-swearing policy can drastically alter the type of audience you attract.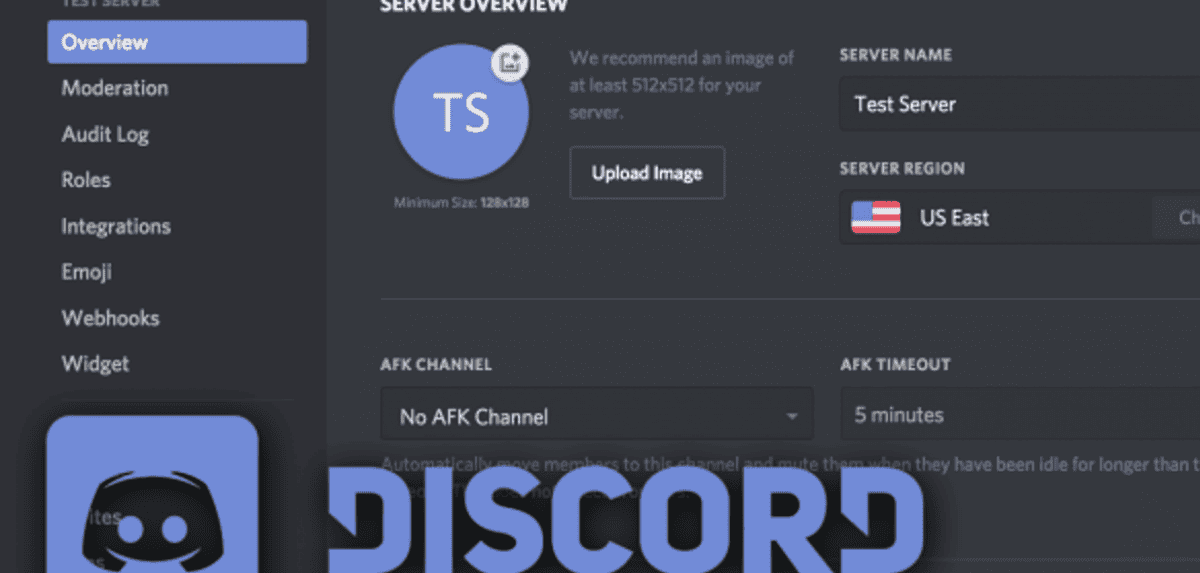 Also Read: How to Add Custom Discord Background Mobile and Pc?
Rules on an excellent Discord server
Here is a list of discord server rules: 
It is forbidden to participate in message chains.

Excessive use of Discord Stickers should be avoided.

In a message, don't use more than five emotes.

At any given time, do not send more than two flashings or strobe-effect emotes.

Discord server should not be sent on the server or in DMs.

Sending links to online meetings is not a good idea.

It is against the law to distribute unlicensed material without permission.

You are not permitted to sell anything in this area.

Impersonating others, including public figures, is not permitted.

Inappropriate profile images, usernames, statuses, profanity-containing usernames, and blank names are not permitted.

Do not plagiarise or claim the work of others.

It sounds that are obnoxious, excessive, or improper are not permitted.

It is forbidden to use voice changers or soundboards.

Music bots should not be used to loop or queue the same song.

Please mute yourself or switch to another channel if a large group of people discreetly listen to music.

Playing music or other audio over your microphone is not a good idea.

It is against the law to stream movies or other copyrighted information.

Send no dangerous or harmful links or files or anything that puts other people's security at risk.

It's against the law to leak other people's personal information.

It is prohibited to plan or participate in a server raid.

Harassment and bullying are not allowed.

Sending medically triggering, strobe-effect, or severely flashing media is not recommended.

Please avoid moderating from the backseat.

Do not harass another person or join in on their harassment.

Do not use any form of hate speech.

No one should be threatened.

Names and avatars on Discord must be suitable.

Spamming is prohibited in any form.

Divisive topics, such as religion or politics, are not permitted.

Do not try to go around any blocked words.

Don't ping unless there's a good reason for it.

Under no circumstances are alternate accounts permitted.

Be courteous, respectful, and friendly.

No content is offensive or dangerous.

Please don't abuse or spam any of the channels.

Joining the server to promote your material is not a good idea.

Any NSFW content is not permitted under any circumstances.

Nothing should be bought, sold, traded, or given away.

Do not use the server for online dating.

This server's primary language is English.

Topics about members who have been banned should be avoided.

Stay on topic and use the channels properly.

Do not bring up the subject of hacking or cheating.

Linking to a fraudulent website is not a good idea.

Spoilers must be labeled and use spoiler tags.

Pay attention to the server's personnel.

Make use of the proper channels.

Trading, selling, begging, boosting, and sharing accounts are all prohibited.

Adult or non-PG subjects should not be discussed.

Only use English to communicate.

Hate speech and discriminatory language are prohibited.

Toxic behavior is not tolerated, so, be kind and friendly.

Do not send unsolicited messages or emotes.

Keep it courteous, and don't treat message boards like a live chat room.

Pinging staff personnel for no reason is not a good idea.

Pinging more than four individuals at once or arbitrarily pinging members is not a good idea.

It's a crime to encourage people to break the rules.

Do not overcrowd chat by sending messages that are longer than seven lines on a computer screen.

Please do not post any potentially dangerous products (e.g., malicious websites, pirated software, etc.).

Do not post any links or files that will cause Discord to crash.

Do not DDoS other users or threaten to DDoS them.

To use Discord, you must be at least 13 years old.

When starting a conversation about a controversial or sensitive topic, be cautious.

Members of the community should strive for a specific level of quality in their communications.

Spoilers should be tagged appropriately with Discord's built-in formatting, sufficiently revealing the topic being discussed.

Requesting, posting, or disclosing pirated information, links, or intent is prohibited.

Please keep content marketing to a minimum and be reasonable.

On this server, all information and messages must be in English, except for popular words or phrases, at the staff's discretion.

Members of the community are allowed to speak their minds and offer constructive criticism and feedback.

Strive to treat each other as we would like to be treated, regardless of age.

Please do not contact server members without their permission.

Please read the Discord terms of service before using the service.

Maintain civility and consideration for other users.

Always and immediately follow the instructions of the staff.

There will be no hate speech or trolling.
Check out: Discord Fatal Javascript Error Guide 101: Step-by-step Explanation to Eradicate it
Final Words
There are a few reasons why adding rules to your Discord server is vital. To begin, authorities will notify your server's members of what they should and should not do. Members on your server will be less surprised if they are banned this way. Second, your server will be less chaotic and more organized. As a result, more people will want to join your server.