With 2020 marking a new milestone for television giant HBO after its release of HBO Max, an all-in-one streaming platform that is set to compete with Netflix, an array of new shows and returning series will surely get the audience hooked and glued to their televisions and phones. 
HBO has had very big shoes to fill following the end of the world's number one and most-watched show (not just on HBO but the world), Game of Thrones, but HBO kept working and did not fall short of its promise. It successfully retained its viewership even when its masterpiece ended in 2020 through great shows and series which they premiered in 2020. 
Read on and discover the best HBO series of 2020 and get ready to binge-watch or add them to your library of binge-worthy series.
The Undoing
Perry Mason
Lovecraft Country
Run
Betty
McMillions
Image Source: Den of Geek
The Undoing
Image Source: HBO
"Paddington" villains Nicole Kidman and Hugh Grant come together for an HBO mystery psychological thriller miniseries about a woman living a perfect life who suddenly finds that her world is ultimately falling apart. Nicole Kidman plays the character of a successful therapist named Grace Fraser, whose life started unraveling and crumbled to pieces after violent death.
Her supportive husband played by Hugh Grant turns into an estranged and distant stranger, far from the once loving and supportive man she once knew. Grace is left with no choice but to follow what she tells her own clients after suffering a public debacle.
The series is based on Jean Hanff Korelitz's 2014 novel "You Should Have Known," directed by "Bird Box" director Susanne Bier and written by David E. Kelley, creator of Big Little Lies. The Undoing was the first show to gain viewership every week since its premiere on October 25, 2020, and has been the most-watched show on HBO in 2020.
The six episodes of the show's first season can be watched on HBO Max or streamed through their website.
Perry Mason
Perry Mason is a period noir set in 1931 in Los Angeles which focuses on the origin story of famed defense lawyer Perry Mason. Based on the character created by Erle Stanley Gardner, the series features Emmy winner Matthew Rhys as the famous yet controversial lawyer.
In the series, Perry Mason is a down-and-out private investigator trying to make ends meet while struggling with his trauma from the Great War and his divorce– all while America is deep in the Great Depression.
He and his right-hand man Pete Strickland get hired by attorney E.B. Jonathan, Perry's mentor, to solve the perplexing case involving one-year-old Charlie Dodson whose parents were targeted for a $100,000 ransom. The series follows Perry Mason unravel the crime, defend his client, and save himself from his personal issues and trauma.
The American period drama television can be streamed on HBO's website and HBO Max. First premiered on June 21, 2020, the show was renewed by HBO for a second series a month after its premiere.
Lovecraft Country
Image Source: HBO
Produced by elite Hollywood filmmakers Jordan Peele and J.J. Abrams, the series adaptation of Matt Ruff's 2016 novel follows the adventures of Atticus Freeman (played by Jonathan Majors), his friend Letitia Lewis (Jurnee Smollett-Bell), and his Uncle George (Courtney B. Vance) as they search for Atticus' missing father.
Set in the segregated 1950s, this American horror drama television drama series which premiered on August 16, 2020, successfully combines timely commentary on the racist terrors of white America and the terrifying monsters which are a staple in every Lovecraft paperback.
With Underground's co-creator Misha Green joining Peele and Abrams as showrunners, every single episode of the 10-episode season is filled with anticipation, horror, and sheer terror. Unfortunately, the series was canceled in 2021. The show can still be streamed on HBO Max or at HBO's website.
Run
Image Source: HBO
Run is a half-hour comedy thriller series that follows a woman named Ruby (played by Merritt Wever) whose life is suddenly thrown upside down when she receives a text from her college sweetheart, Billy (played by Domhnall Gleeson), telling her to drop everything and meet him in New York to fulfill a 17-year-old pact between them and reignite a flame.
Ruby takes the opportunity to reinvent her boring life and runs away with Billy, who happens to be a successful life guru. Wever and Gleeson's superb acting and on-screen chemistry take the show to a whole new level, making it one of the most anticipated shows in 2020.
The series shows the life of the duo in seven episodes after being canceled in July 2020, just two months after its premiere on April 12, 2020. Run, which can be streamed on HBO Max and on the website, is created by Vicky Jones and produced by Phoebe Waller-Bridge.
Betty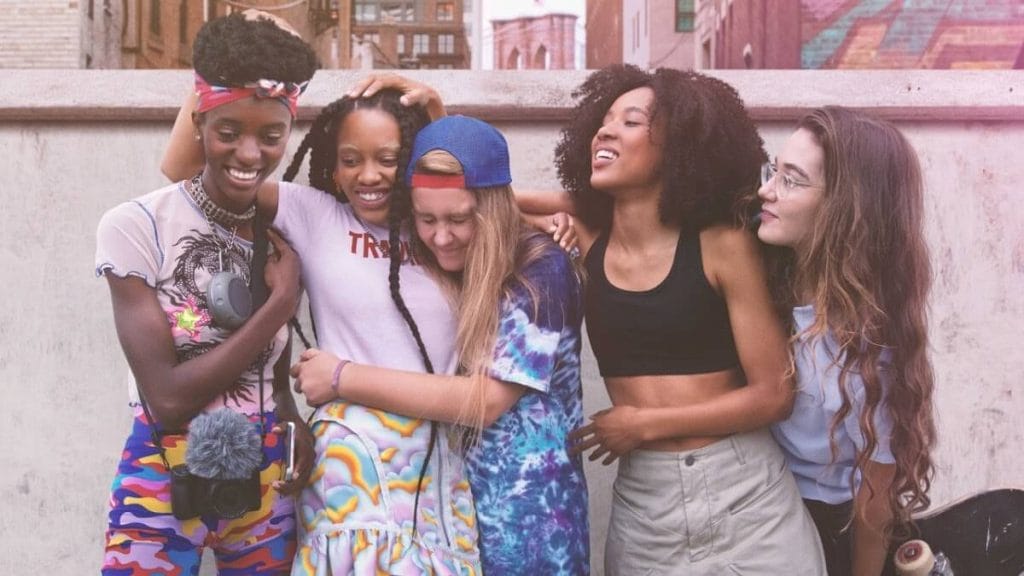 Image Source: Variety
Inspired by the 2018 Sundance film Skate Kitchen, Betty is an American teen comedy television series created by Crystal Moselle, who also created the film Skate Kitchen. The series includes most of the original cast who appeared in the movie and focuses on a group of Gen Z girls' efforts to stand out in New York's male-dominated skateboarding scene.
Starring Dede Lovelace, Rachelle Vinberg, Nina Moran, Moonbear, and Ajani Russell, the Skate Kitchen cast plays diverse characters of teens who navigate their way in the world of skateboarding in New York City.
The show's cast and director of the show reflect the same tight-knit bond in the male-dominated industry of entertainment but was unfortunately canceled by HBO after two seasons. The show premiered on May 1, 2020, with a total of twelve episodes aired before its cancelation.
Betty can be streamed on HBO Max and on HBO.
McMillions
Image Source: HBO Max
A documentary miniseries on the McDonald's Monopoly promotion scam from 1989 to 2001, the series tells the story of FBI Agent Doug Matthews of Jacksonville, FL, who gets an anonymous tip of a con rigging the game. The docuseries unravels and exposes an ex-cop turned security officer's deeds who duped his bosses and walked away with a whopping $24 million in stolen winnings.
The series features firsthand accounts and archival footage from the FBI who brought down the gaming scam. Witness fine yet unorthodox police work and investigative skills as FBI Agent Matthews go into undercover sting operations and witness dirty dealings by shady ex-cons with ties to the mafia.
McMillions chronicles this overlooked and bizarre scam in six hour-long episodes. Produced by Mark Wahlberg and written and directed by James Lee Hernandez and Brian Lazarte, the series premiered on February 3, 2020, on HBO. McMIllions can be streamed on HBO Max.
Conclusion
These are just some of the best HBO series in 2020 to watch on HBO. With a lot of overwhelming content filling up your libraries, it can be pretty hard to decide which series are worth the watch.  From period pieces to thrillers, horrors, and documentaries, HBO surely has something that will satisfy the appetite of binge-watchers. Travel back to 2020 and see what this year has to offer through some of the best series that will captivate your soul and keep you hooked on your phones and television sets.
Editors' Recommendation