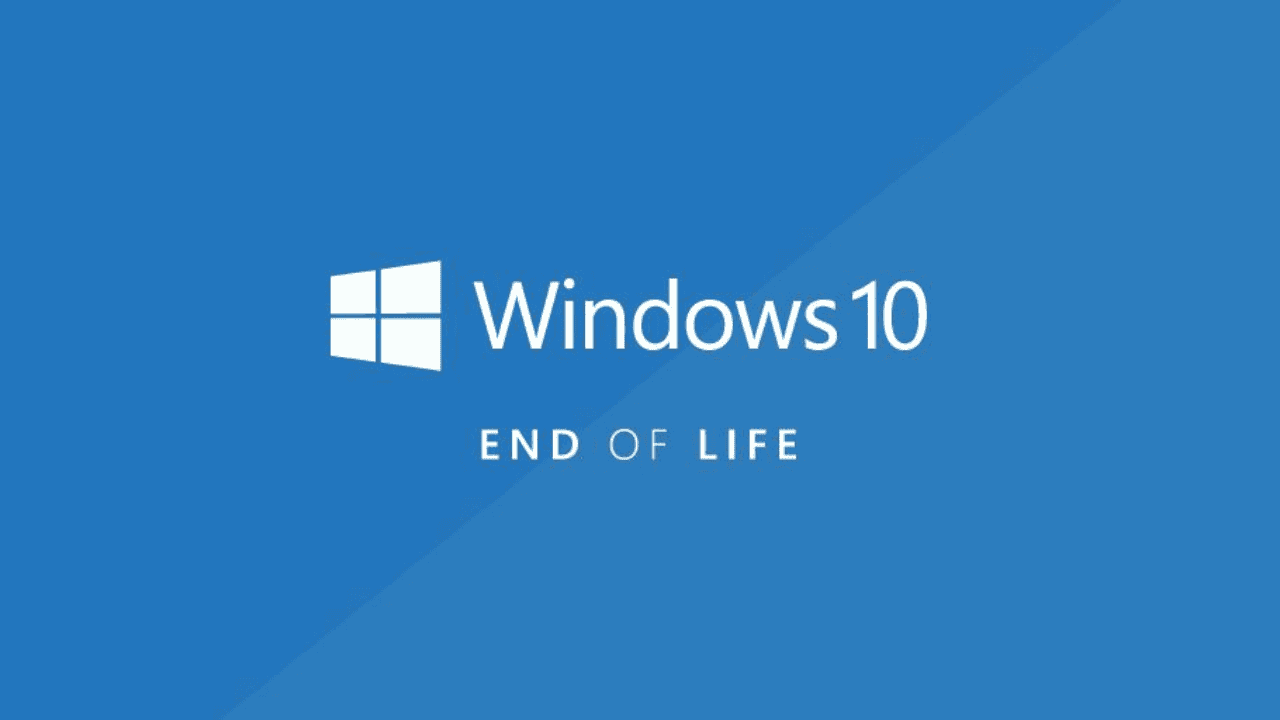 This is the last time Windows 10 will update. What does that do to your computer? You may have heard that Microsoft will stop supporting Windows 10 in 2025 if you use it. Even though it seems like a long way off, you need to know what this means for you and your computer.
In this article, we'll talk about what it means that Windows 10 updates will stop, and what you can do to get ready for the change.
Also Read: How To Fix .NET Framework Error 0x800736B3 On Windows 10?
Microsoft Officially Ends All The Updates For Windows 10
Microsoft has set an end of life date for Windows 10, but most people don't need to worry about it for a while, say experts. Microsoft is getting closer and closer to putting Windows 11 on the market. Several things have pointed to the update, such as an optical image file (ISO) of the operating system and a special event later in June.
The company also said when it will stop supporting Windows 10. After 2025, it will no longer help anyone. Most Windows 10 users don't need to worry about the end of Windows 10, at least not yet, say experts. "Windows 10 can still be used, even though support for it has ended. I think you should remember that. The CEO of Gadget Review, Christen da Costa, is a tech expert who said, "If your computer runs Windows 10, it will still work in 2025."
In the end, knowing when Windows 10 service will end doesn't change much about the present. Programs and apps will still work with Windows 10 for at least a few more years, and users will still get fixes and updates from Microsoft to make it better.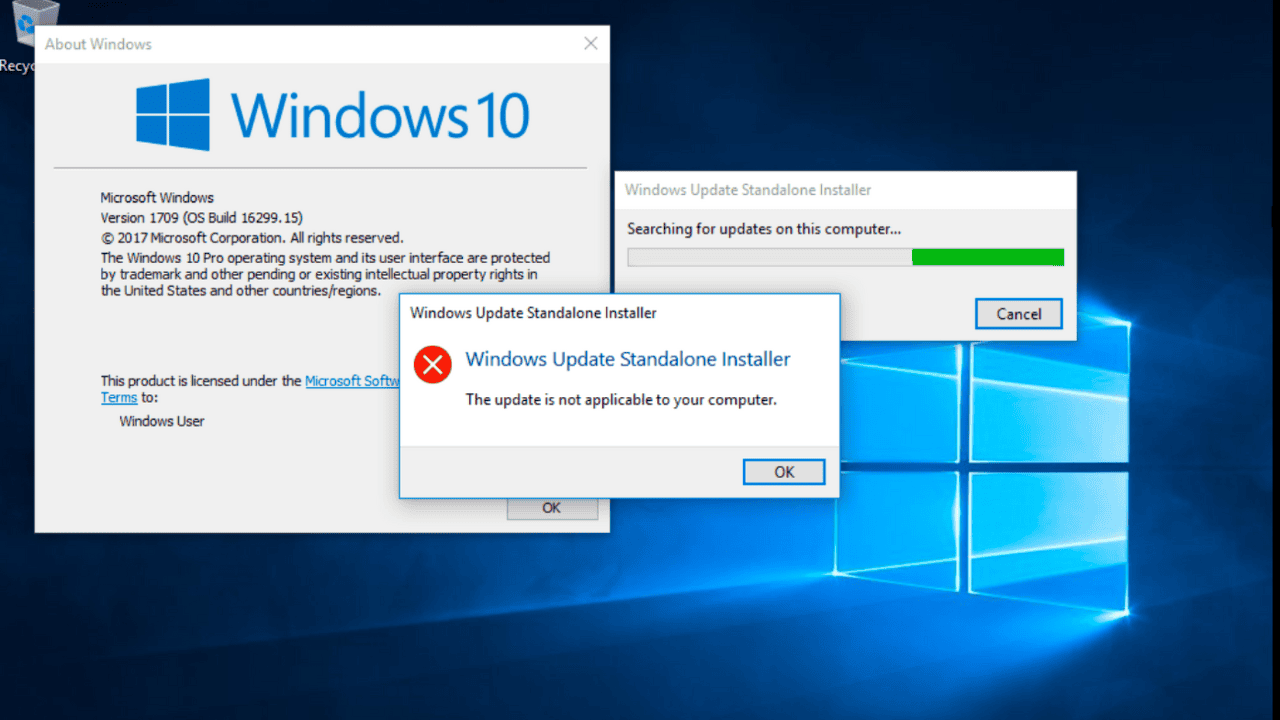 The operating system will still work well for a long time after service ends and Microsoft releases Windows 11. In fact, companies and government agencies still support Windows XP and Windows 7, so it's possible that many people will still use Windows 10 after its end-of-support date.
Also Read: How to Stop and Cancel Windows 11 Upgrade? Is It Better Than Windows 10?
What Might be the Date of THE END of Windows 10 Updates?
Based on what the Microsoft website says about Windows 10, the operating system will no longer get updates. This means that Windows 10 users will no longer get fixes after 2H22. Microsoft will stop servicing Windows 10 on October 14, 2025, but users will still get security updates until then. Users have also been told to switch to Windows 11 soon or update to the latest version of Windows 10 (22H2) if they want to keep getting security changes and stay safe from malware and spyware.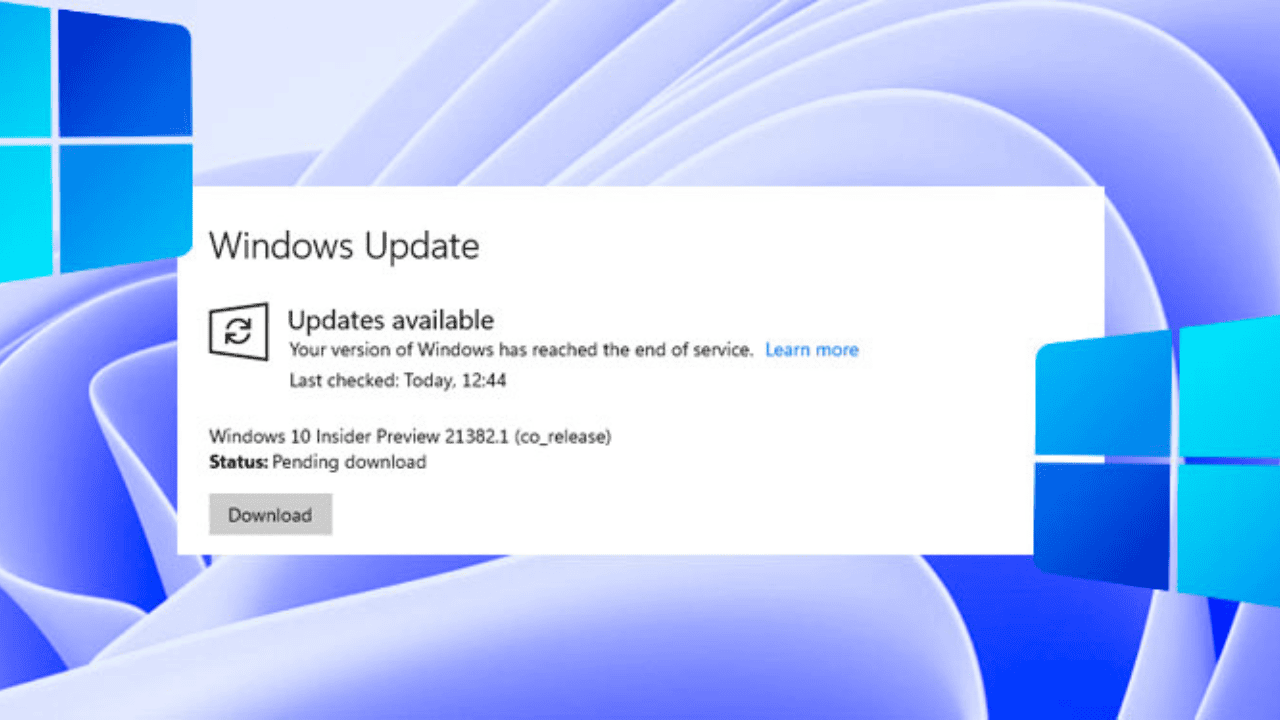 What Happens If Microsoft Stops Windows 10 Updates?
Once Microsoft stops supporting Windows 10, it won't get any more security patches, bug fixes, or new features. This could make your machine less safe and cause other issues.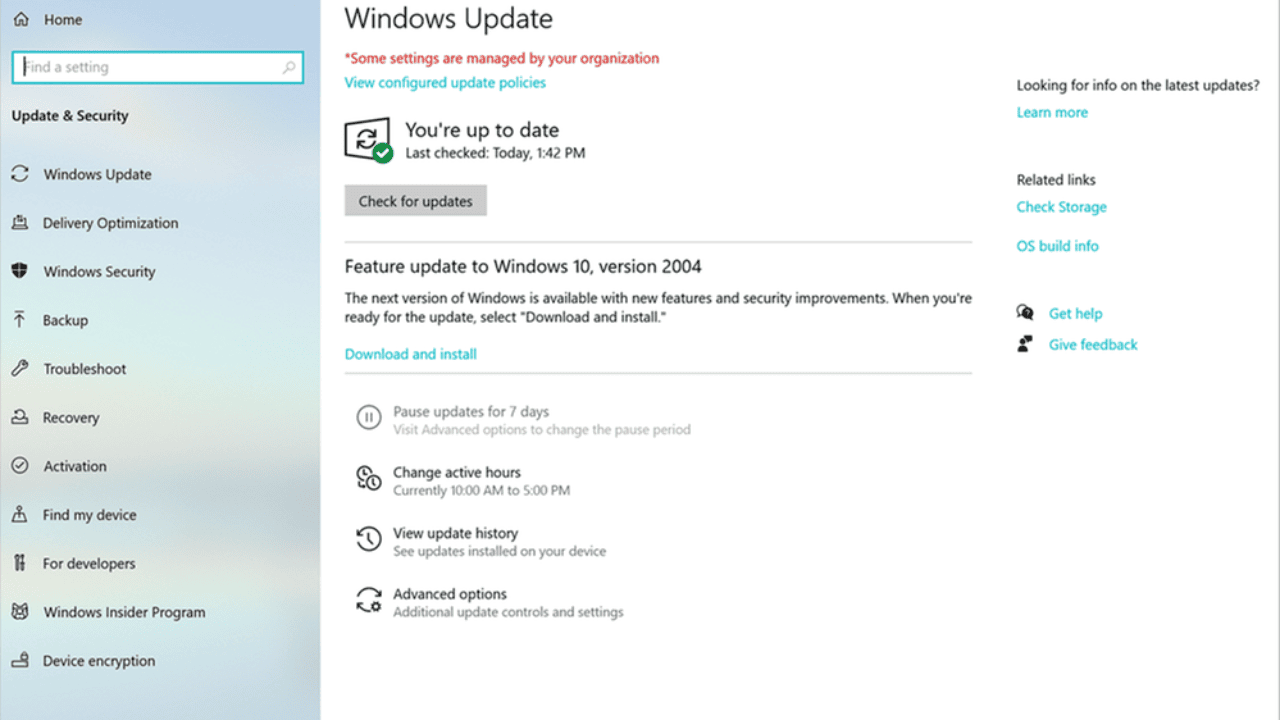 Even though Windows 10 will still work after support ends, you should switch to a newer operating system as soon as you can to keep your computer safe and running well.
What Are the Other Choices That We Have?
So, how do you fix something that already works? Here are some possible solutions:
Upgrade to Windows 11
If your computer can run Windows 11, you can switch to the newest operating system when it is ready. People will likely choose Windows 11 because it will have a lot of new features and better security.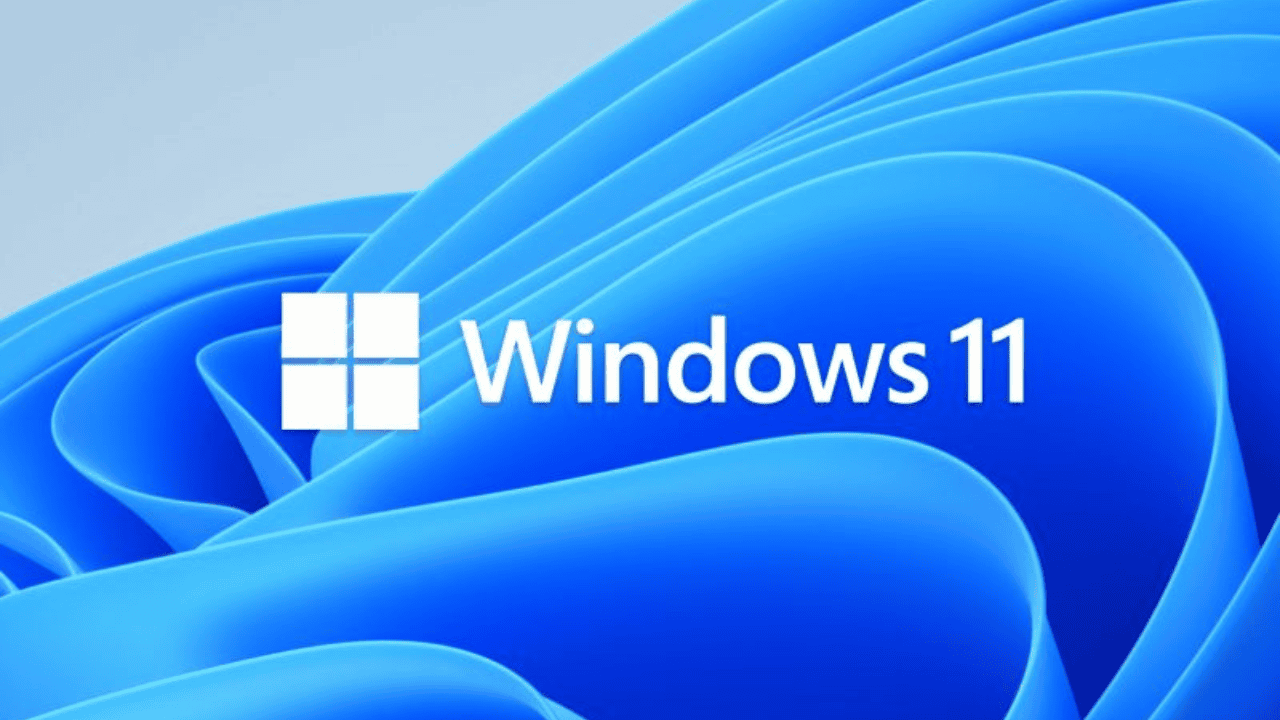 Change to Linux
Linux is a great alternative to Windows because it's free and anyone can use it. Most people think it's safer than Windows, and you can choose from many different kinds.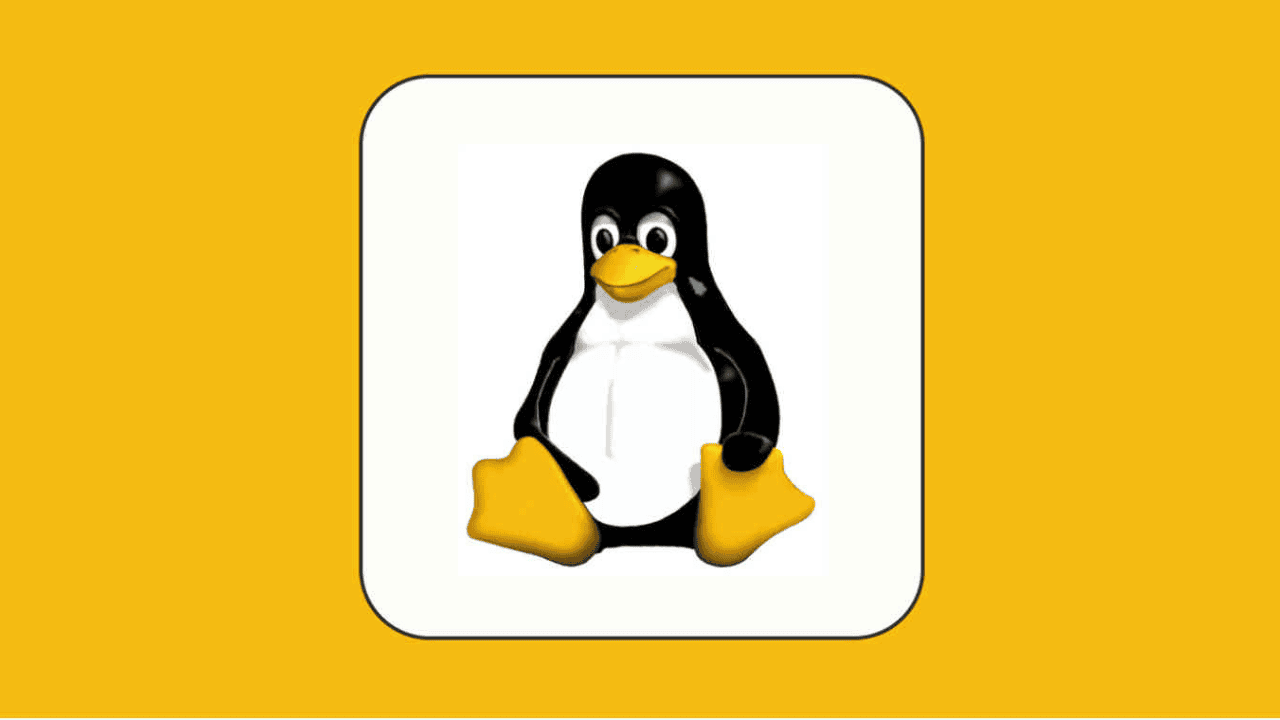 Switch to Mac OS
If you need a new computer anyway, you might as well get a Mac. People choose Apple's macOS because it's known to be safe and effective.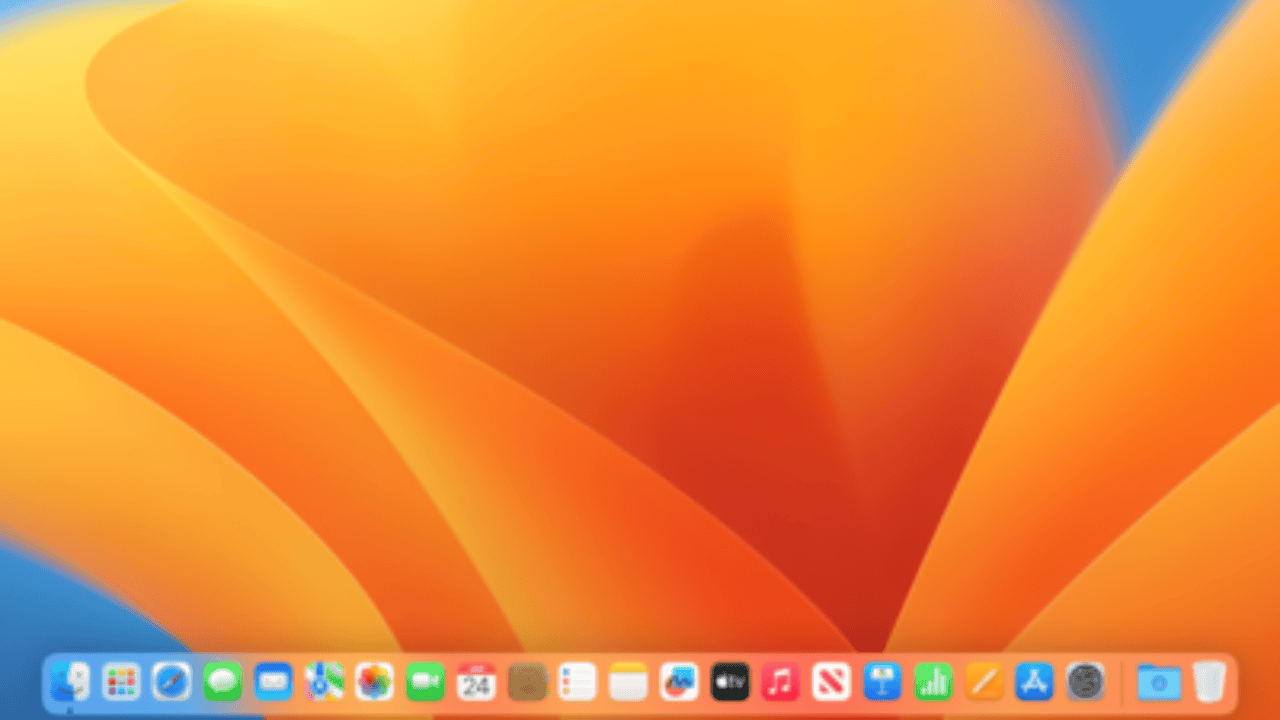 Also Read: Microsoft is Rolling Out Phone Link for iOS to all Windows 11 Users!
What Should People Do If Microsoft Ends Windows 10 Updates?
Microsoft is telling PC owners about an important date, which means that millions of Windows 10 users should start thinking about moving to Windows 11. As you may know, the US company just stopped serving Windows 8.1.
And during the recent government shutdown, it said that Windows 10 will also stop working soon. If you are still using Windows 10, you should start planning how you will switch to a new operating system. Any of these things could happen:
Check if your System is Compatible with Windows 11
You can find out if your computer can run Windows 11 by using the PC Health Check app from Microsoft. If it can, you may want to upgrade when the new operating system is ready, if it can.
Back up your files
Make a copy of all your important files and data before you make any changes to your working system. You won't lose anything important when you move if you do this.
Research Your Options
Spend some time learning about the different operating systems and picking the one that works best for you and your computer.
Conclusion
Windows 10 will no longer get fixes and updates, which is a big change that will affect a lot of people who use computers. Even though it's important to know what this change means, you shouldn't worry. You can make sure your computer stays safe and works well for years to come if you take the time to learn about your options and plan for the change.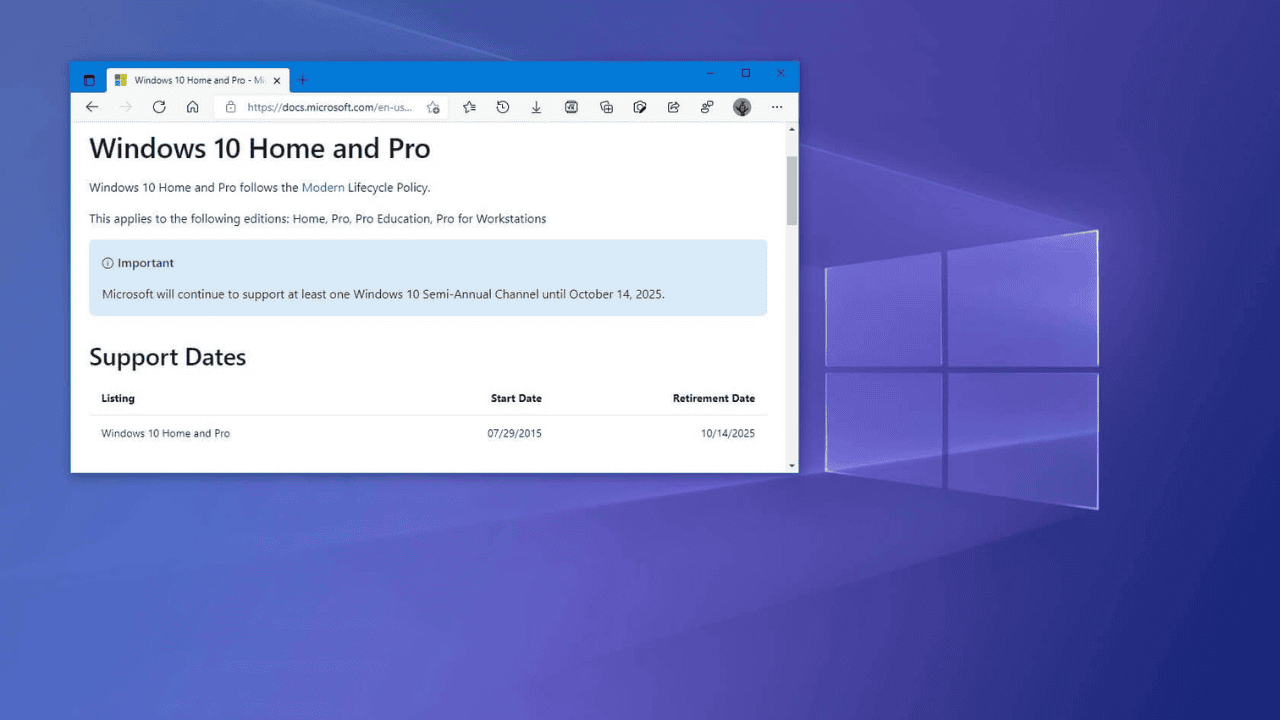 There are many ways to make the move as easy as possible, whether you want to use Windows 11, Linux, or macOS. Microsoft has stopped giving Windows 10 new updates. The company will stop helping with an operating system that has been around for eight years in two years. The tech giant announced the news on the Windows 10 product page on Thursday.
Also Read: How Microsoft Teams Can Help A Business To Implement A Hybrid Workplace
Microsoft will stop making updates to Windows 10 in October 2025. Users will still get security updates until then. The last build of Windows 10, 22H2, doesn't add any new features. Since Windows 11 came out in October 2021, the tech giant has been telling people to switch to it.