The probably best feature of WordPress is the amazing amount of plugins available for the open-source Content Management System. There is a plugin for everything out there. Some are free, some are paid. But you will most likely find a plugin to solve your problem.
In this post I would like to cover some (mostly free) plugins, which are essential for every website or blog running WordPress.
It doesn't matter if you have just installed a fresh copy of WordPress on your new website, or if you are looking to improve your existing one. This post is for you. We use the plugins listed below here on trendblog and many other websites.
WordPress plugins everyone should have
Now that you have gotten yourself a brand new website, installed WordPress and bought a beautiful design theme, you will probably be looking for some plugins to install. What you will need are plugins, which will help you to analyse and increase your website's traffic, make sharing your content easier and your website better and faster.
SEO and web analytics plugins
First thing you would want to do is getting yourself a Google Analytics account (in case you don't have one already) and link it to your website. There are two plugins which will help you with your analytics and improve your On-Page SEO:
This plugin will make linking your Google Analytics account with WordPress as easy as it can be. Set-up a new profile in GA, copy your UA code (an identifier, which you can find in your GA profile settings) and simply paste it into the plugin.

Yoast WordPress SEO Plugin
The Yoast SEO Plugin is probably the most popular on-page SEO plugin out there. It will cover most of your needs, including page titles, meta descriptions, breadcrumbs and many other things.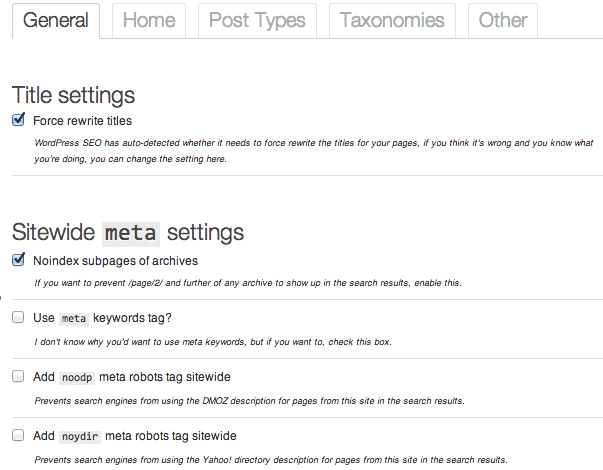 In case you have a blog, make sharing your content as easy as possible. Adding the Flare floating social sharing bar next to your content will give your visitors a nice and easy way to share your content across many social networks.
In case you have a responsive website, we strongly recommend adding a social sharing bar below your blog post, simply because a floating bar next to your content will not be visible on smaller (mobile) devices.
Commenting Plugins
Interacting with your visitors is key. Of course, you can do it on Facebook, Twitter and other social media channels, but please don't forget about interacting with your audience on your own website. The most common place for you to interact with your visitors on your website is your comments section.
Disqus
There are many different plugins you can use to manage your comments. One of the best comment systems we have tried is Disqus. This plugin allows you to control every single comment that is being posted on your blog. It also somewhat discourages spammers to post links to their own websites, because Disqus sets all comment links as "no-follow" by default.
We are currently testing another commenting plugin called Livefyre (also used by TechCrunch), which syncs comments between your blog and Facebook. As soon as we think that we have tested it thoroughly enough, we will update this post with our insights.
Akismet
Once your first comments will start rolling in, you will notice that some (or sometimes most) of them will be spam and/or contain spam links. And you definitely don't want them to appear on your blog. Akismet is a plugin that filters out spam comments effectively, saving you quite some time approving and disapproving comments.
Depending on how many comments your blog receives, you will need to pay between $5 (most common) and $100 per month. I strongly recommend you to use this plugin.
Performance plugins
Your website's performance plays a huge role when it comes to user experience and SEO. The following plugins will help you to optimize your website's speed:
Imagify – Image Optimizer
Overly big images (in terms of file size) will slow down your website. Most visitors will not benefit from ultra-high resolution images, simply because their screen can't display such a resolution. If you want to ensure that your visuals are as big (or small) as you need, install imagify. This plugin will handle all your images for you by optimizing the size of every image you upload to your server via WP's content upload feature.
W3 Total Cache
W3 Total Cache is a plugin, which will increase your website's overall performance by making use of browser caching (saving some files locally for later access) and optimizing the way your website interacts with your server. If you want to increase your page speed by using a content delivery network (CDN), W3 Total Cache also gives you the option to install the system in a fairly easy and straightforward way.
Some webmasters overload their websites with various plugins, causing them to slow down the website. As ironic as it might sound, you might want to install a plugin that monitors other plugins' performance.
P3 will allow you to see which plugins slow down your website, thus saving you time with testing every single plugin on its own to figure it out.
Wordfence Protect (as you might already get from the name) protects you from brute force attacks on your WordPress site. It will track failed login attempts and block suspicious IPs from accessing your website. According to their website, the plugin has prevented over 6 million attacks. Install this plugin to make sure your website won't be hacked.
Conclusion
Just on WordPress' website you will find more than 27.000 plugins. Most of your needs will be met by installing one of them.
All of the essential plugins listed above will make your life so much easier, helping you with monitoring your site, optimizing your performance and making your website easier to use for both you and your visitors.
Which plugins do you think are essential for every WordPress website? Please share your thoughts in the comments!