New Upcoming Features and Updates iOS 16.1 Beta 2
Everything in iOS 16.1 Beta 2, Apple has released the second beta of iOS 16.1, adding some noticeable improvements to charging indicators on the iPhone and also correcting a few issues. Here, you'll find a summary of every update that came with the second beta.
Everything in iOS 16.1 Beta 2
Battery Status Bar Visual Charge Indicator
Apple enhanced the ability to see the charge level on Face ID iPhones in iOS 16.1 beta 2 by adding a percentage to the battery symbol in the status bar.
As the battery drains or is recharged during the day, the icon changes to reflect the current charge status. Before the beta, the iPhone's status bar battery indicator indicated a percentage, but the battery level was fixed and always full. This made it difficult to tell at a glance whether or not the iPhone needed to be charged.
Battery Font
Apple has tweaked the battery icon font to make it somewhat bigger.
Lock Screen Charging Indicator
In addition to showing the time when an iPhone is first plugged in for charging, it now also shows the battery percentage whenever the device is roused from sleep while charging.
This makes it possible to see the battery life of an iPhone without unlocking the screen. On an iPhone 14 Pro, the battery percentage does not appear on the always-on display, and you must wake the device to see it.
Copy and Paste Fix
In iOS 16.1, Apple fixed the bug that required users to approve every copy and paste operation, a welcome relief for those running iOS 16. The issue has been resolved in iOS 16.1, however we anticipate that Apple will release an iOS 16 bug repair update next week in advance of the iOS 16.1 release to address this.
No Camera Shake Fix
According to reports, iOS 16.1 beta 2 does not fix the issue that causes the rear camera on the iPhone 14 Pro to shake and vibrate. We anticipate an iOS 16.0.2 release next week after Apple says the bug will be patched in an iOS 16 upgrade that will roll out the following week.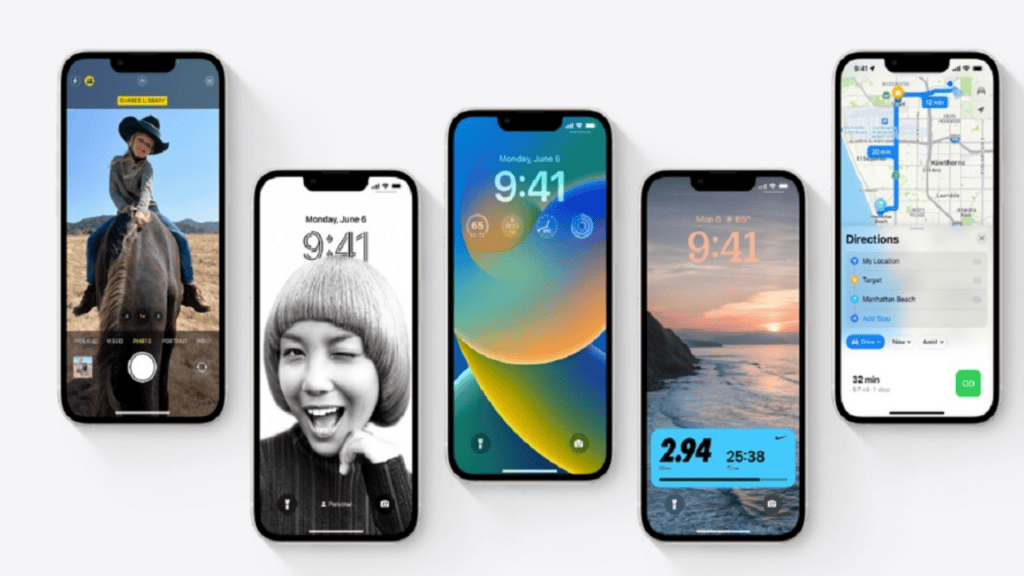 With iOS 16.1, Apple will bring:
Live Activities: With Live Activities, you can see what's going on in the world from the convenience of your Lock Screen;

Live Activities API:Whether you're trying to keep up with a live sports game or the arrival of your transportation or order, you can do it with a simple glance Use the new developer API to peek at Live Activities in your preferred third-party apps;

Apple Wallet app can be deleted: For the first time ever, with OS 16.1, customers are free to uninstall the Wallet app. Of course, if you uninstall the Wallet app, you won't have access to Apple Pay, Apple Cash, or Apple Card, among other things.

Matter support: Matter is a proposed communication standard for smart homes that will allow interoperability between devices from different manufacturers and operating systems.

iCloud Shared Photo Library: A brand-new path for households a new, simple method for up to six users to share, edit, and enjoy the same set of images in a private iCloud library. Users have the option of sharing either already images from their libraries or new photos taken from a specific period range or depending on the presence of specific people in those photos.

Clean Energy Charging:By maximising iPhone charging at times when the grid is utilising greener energy sources, Clean Energy Charging can help reduce the device's carbon footprint.

Battery percentage for more iPhones:The battery % icon, which debuted towards the end of the iOS 16 beta cycle, is now also available on the iPhone XR, iPhone 11, iPhone 12 Mini, and iPhone 13 Mini.
You can learn more about the new Lock Screen charging indicator that Apple introduced with iOS 16.1 public beta 2 here. Along with the three-fingers gesture glitch, the business has also fixed the "copy and paste" bug.
Also Read: 
How to Select all Photos in Google Photos From Android or iOS Devices
How to Enter in BIOS of MSI gf63 by Default, or With and Without Password
7 Hidden features in iOS 26 You Have to Know- trendbog.net
Clownfish iOS16 New Updates in Beta 3: How to Download Clownfish Walpaper
FAQs: 
Q1: Is iOS 16. 1 out?
Apple has just made available to developers iOS 16.1.
Q2: What can I expect from iOS 16?
The most notable additions to iOS 16 are the ability to edit and unsend iMessages (with restrictions), new notification options for the lock screen, improvements to Apple Wallet, and the integration of SharePlay directly within iMessages.
Q3: Is downloading iOS 16 beta safe?
When upgrading to iOS 16, will my iPhone be secure? Users can now feel secure downloading and installing the iOS 16 beta. The risk for problems such as crashes and sub-optimal performance should be taken into account before updating your iPhone.
Q4: Is iOS 16 ready for download?
With iOS 16, you can now edit and collaborate in Messages, use new tools in Mail, engage with photographs and videos in new ways with Live Text and Visual Look Up, and more. A free upgrade to iOS 16 can be downloaded now.
Q5: Is iOS 16 for all iPhones?
iOS 16 is compatible with all iPhones beginning with the iPhone 8, but this update focuses on fixing issues specific to the iPhone 14 Series.