Forerunner 955 Solar charging and a touchscreen, while the Forerunner 255 has a multi-GPS location for even more precise tracking of your workout.
Crowd-pleasing Forerunner 255 is less expensive and lighter than its rival. It's available in two sizes, 46mm and 41mm, and lets you download Spotify tracks and then stream them wirelessly over Bluetooth to earphones, eliminating the need for a phone while you're out running.
Garmin has announced the Forerunner 955 and Forerunner 255, both of which have solar charging.
The L1 and L5 satellites are used in the multi-GPS band, which has been in operation for the past three years. As a result, the signal can be tracked more accurately, especially in challenging environments like a canyon where the signal can be bounced off rocks.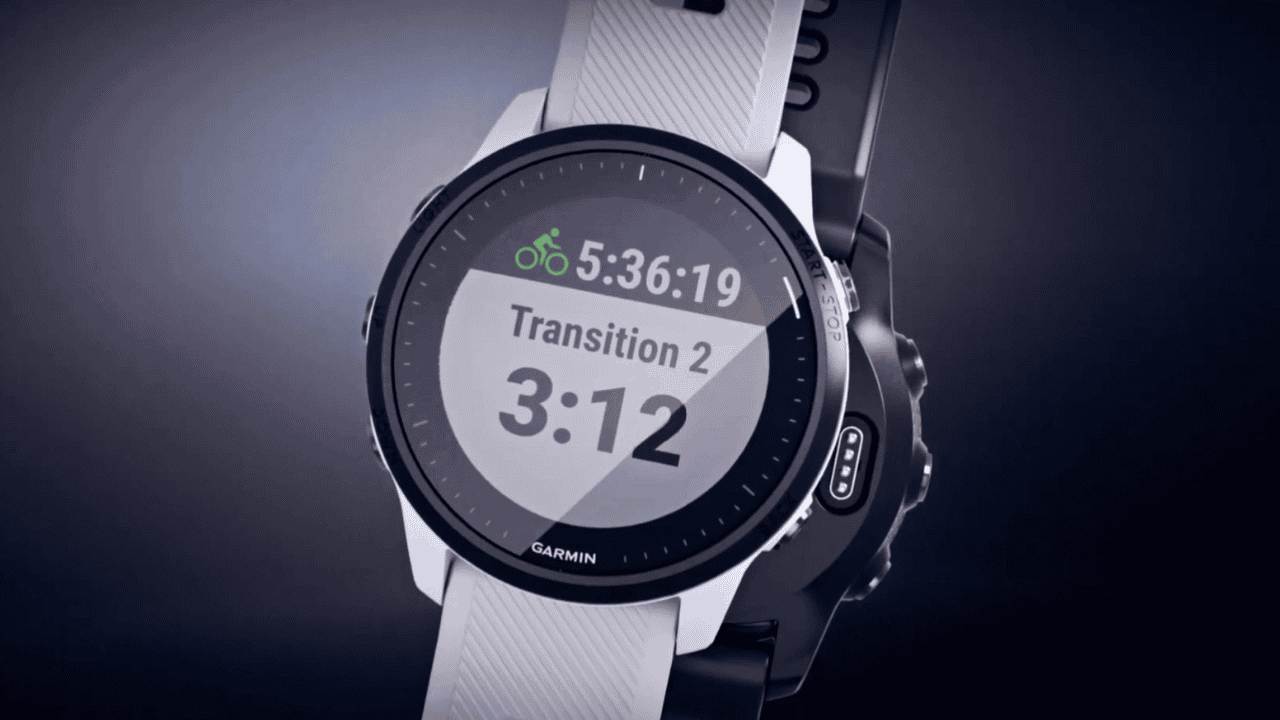 Forerunner 955 Solar
Triathlon tracking is now available on the Forerunner 255, which is wonderful news for anyone who want to prepare for triathlons but don't want to spend the extra money on the Forerunner 955. Both the 41mm and 46mm versions of the 255 are priced at $350. There is an additional version of the Forerunner 255 Music, which costs $400, that has additional storage for music.
As with the 255, the Forerunner 955 adds solar charging to the list of features that already exists in the Fenix 6 and Fenix 7 series. Built into the face of the 46mm watch, the solar panel steadily recharges while you are out in the sun.
The 955 also includes a new training mode that isn't accessible on Garmin's top fenix watches. It determines how much sleep, recovery time, HRV, and everyday stress you need in order to get the most out of your training.
There is no LTE version of the Forerunner 955, and we hope to see one for holiday gifting at the end of the year. Since there are currently no solar-charging choices, you'll have to settle for the $500 ordinary watch and $600 solar-charging watch options.
Like
For all-day wear, this garment is lightweight and comfy.
Support for solar charging means long-lasting batteries.
Navigating through the app using a touchscreen and five buttons.
New widgets and glances make it easier to find the information you need.
Accomplished by means of a suitable accessory
The Garmin ecosystem is powerful and capable.
Don't Like
No LTE for tracking or emergency situations.
Neither voice assistants nor phone calls are supported.
Specifications
Transflective memory in pixels with Power Glass lens: 1.3-inch diameter 260×260-pixel resolution, sunlight readable, and transflective
Fiber-reinforced polymer is used to construct the case. It's a 22mm silicone watch band
Storage: 32GB of inbuilt storage for up to 2000 songs. /
5 gallons of water per minute
WiFi, Bluetooth, ANT+, GPS, GLONASS, Galileo, BeiDou, QZSS, optical HR, barometer, compass, altimeter, Pulse Oxygen
Up to 20 days in smartwatch mode or 30 days with three hours of solar charging per day; 42 hours with GPS/49 hours with solar; and up to 8.5 hours in GPS mode (all GNSS mode) with music playing; battery:
Dimensions and weight: 46.5 x 46.5 x 14.4 mm and 52 g
Colors: black and white
Since the Forerunner 945 was discontinued in 2012, numerous stories predicted that the Forerunner 955 will be released in 2013. If you're looking for a little enhanced design and cellular connectivity, Garmin's Forerunner 945 LTE is the best option.
The Garmin Forerunner 955, the genuine successor to the 945, was unveiled at the same time as Global Running Day. I've been using the Garmin Forerunner 955 Solar for the past several weeks. For everything from running to hiking to fishing to walking. I am rethinking my purchase of the Garmin Epix just a few months ago. As this is Garmin's first dedicated running watch with solar charging functionality.
GPS sports watch for multi-sport enthusiasts and runners alike, the Forerunner 955 Solar is a terrific choice. Athletes can get up to 20 days of battery life. And up to 49 hours of GPS tracking with solar charging and enough light. Additionally, Garmin debuted the watch with a touchscreen and software enhancements such as HRV status. A race widget, a morning report (maybe my favourite new Garmin feature), running power integrated into the native programme, and a slew of others.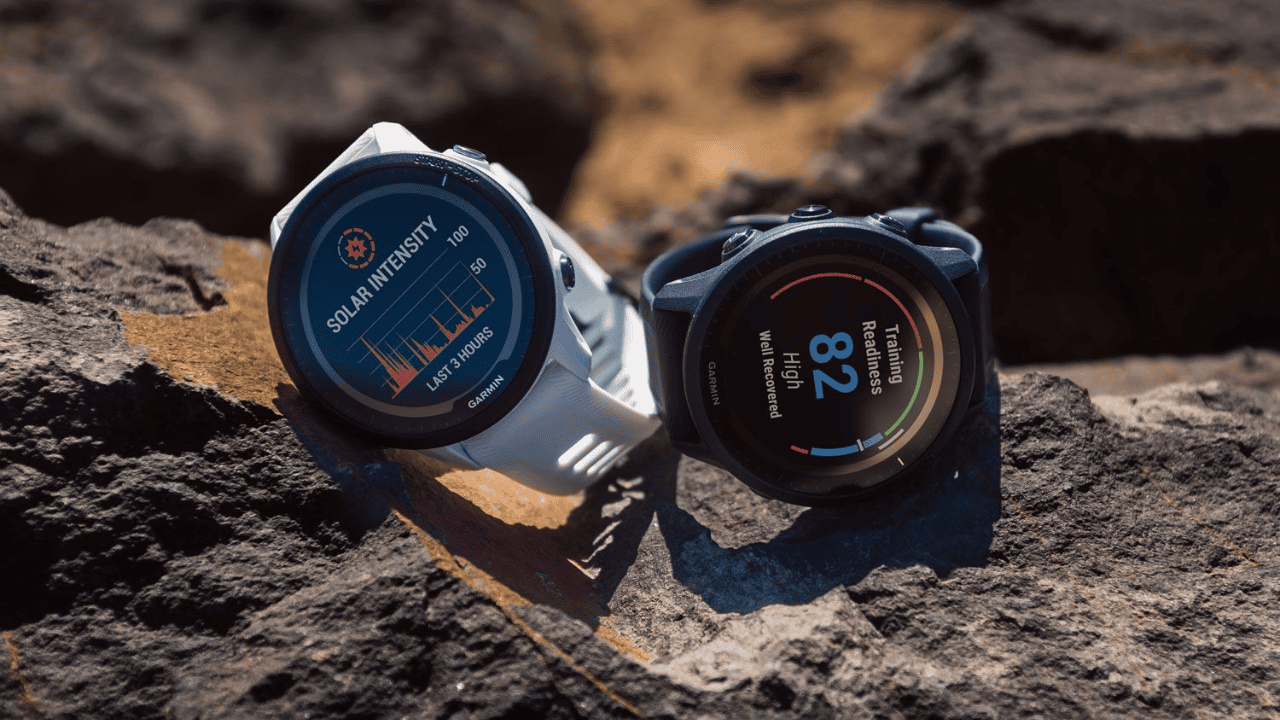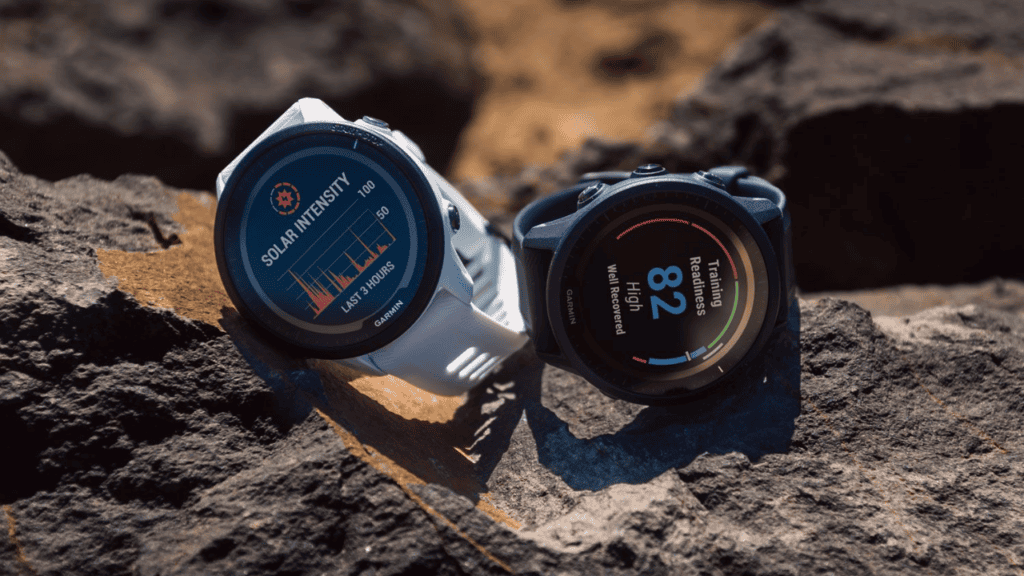 Hardware
The all-in-one OLED watch display on the Garmin Epix was a major selling point for me. The Forerunner series, on the other hand, has a fiber-reinforced polymer body, is lighter, and is more affordable for runners. The Garmin Epix has a titanium case, a sapphire crystal lens, and an extremely high water resistant level. Indoor rowing on the Hydrow and jogging are two of my favourite ways to stay in shape.
Because of its new software features, less weight, and reduced price, I'm considering switching to the Forerunner 955 Solar from my Epix. A Forerunner with solar charging and an OLED display is my ideal Garmin, and the OLED display on the Epix makes it hard to give it up. We'll have to wait and see how OLED performs on a Forerunner.
Forerunner 955 Solar has a 1.4-inch display with 280 x 280 pixels and transflective memory-in-pixel panel that is viewable in sunshine. In low light, an optional backlight illuminates the display thanks to this new display technology, which keeps it constantly on.
Forerunner 955 Solar's multi-band frequency and multi-GNSS options, first seen in the Garmin Fenix 7 series and Epix, allow you to have several positioning systems activated for improved location tracking in specific conditions while working out all over the world.
Observe software
The watch face is always visible, and glances can be taken by swiping up and down or using the up and down buttons on the left side of the watch. The fundamental software is the same as on current Garmin watches. When you press the start button or tap on the glimpse, more information about that widget is displayed and you can scroll through it. Rewinding can be accomplished in a variety of ways, including pressing the back button or swiping your finger left to right across the screen. Glances are a great way to quickly see and interact with the information that matters most to you, and I find myself using them the bulk of the time when I'm wearing the watch.
In the Garmin Forerunner 955 Solar, there are a few new software features I'm hoping to see appear on other watches in the future. Morning Report is my favourite new function in the software. The first time you glance at your watch after waking up with this feature activated, you will be able to see a variety of cards, including training readiness and workouts as well as sleep and HRV status as well as body battery and women's health data. Alternatively, these can be viewed as glimpses, but for day-to-day planning, getting a quick overview in the morning is preferable. You may choose which cards display in this report in the settings, and you can also turn off the Morning Report if you don't want it.
There is a lot of potential in Garmin's use of wearable data, including the ability to construct an Evening Report that tells you how much sleep you need to get ready for the next day's activity and how long it will take you to plan for it.
The Morning Report now includes a new piece on training preparation, which may be viewed at any time. Garmin employs a variety of measures, including sleep, recuperation time, HRV state, and more, to let you know if you're ready to train that day. 
For example, in the training readiness glimpse, you may see VO2 Max, HRV, acute load, load focus and recovery.
My half marathon training with Garmin began just a few weeks ago, so the race widget is excellent timing for me. There is a race widget that provides a race day performance forecast and a countdown clock. As soon as you add a race to your calendar, your daily workouts will change accordingly. Currently, the widget predicts that the race will take me 20 minutes longer than my objective, but I expect that to change fast once I begin my training regimen.
You can start a workout or activity by pressing the start button in the upper right corner of the screen. When you select a certain workout and then push the up button, you'll see a variety of options, including data screens and more. The Garmin Connect smartphone software allows you to personalise your workouts, which are then linked to the watch. You can now modify anything on your smartphone before syncing to your watch with this new feature, which I prefer.
It is possible to use up to six hotkeys in the Garmin watch software, which include press and hold or pushing two buttons together to do functions such as taking a screenshot, controlling music, and more. These hotkeys are rarely discussed, but they can save you a lot of time and work by eliminating the need to navigate through all of the menus.
It's easy to get to all of the watch options by pressing and holding the center-left button for a short period of time. These include watch face selection, clock and notification customizations, appearance, sensors, map, audio and connection as well as health and wellness and system settings. The Garmin Forerunner 955 Solar has an incredible degree of customizability once you get into these options.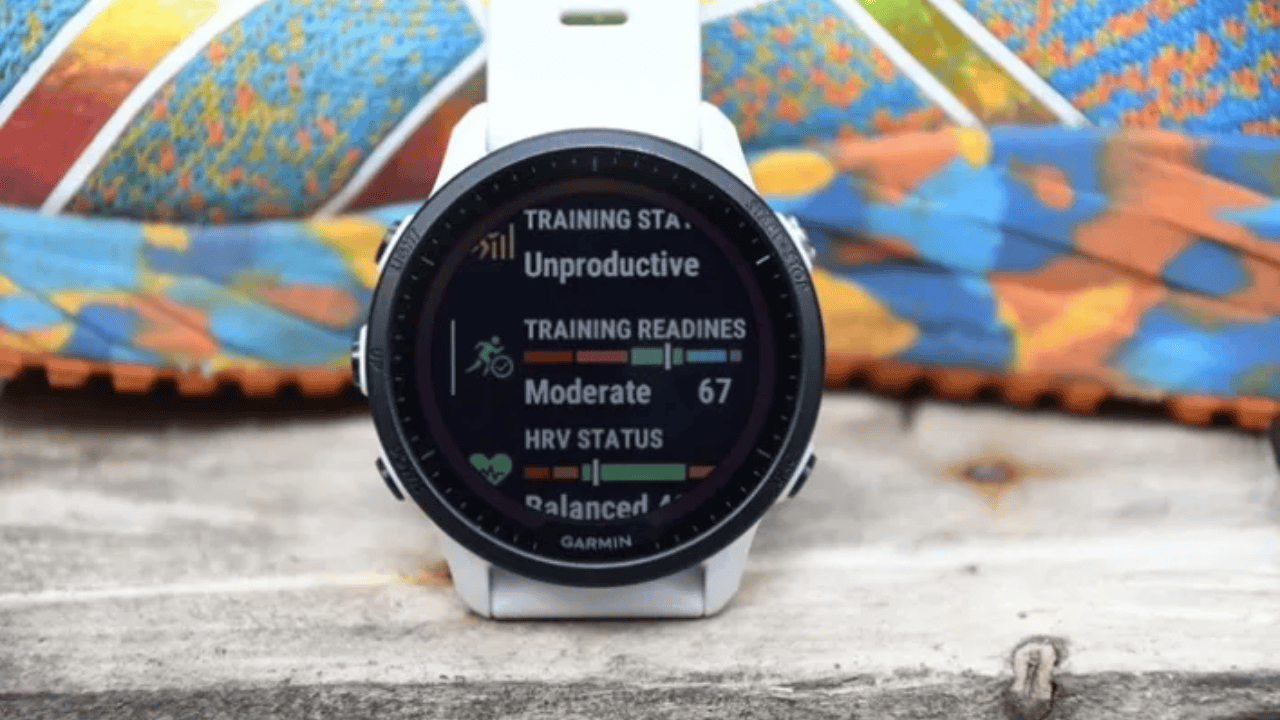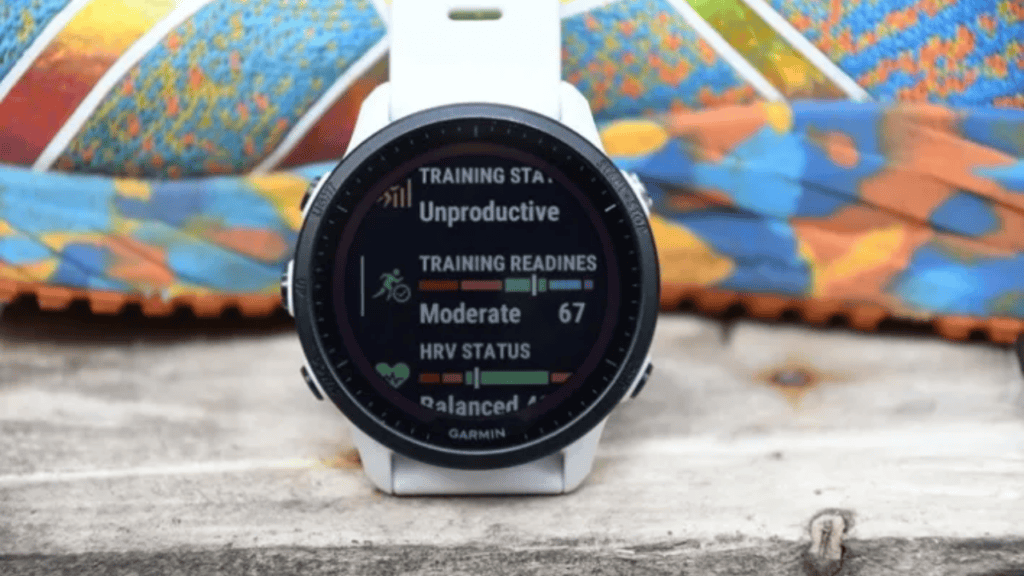 Outdoor running, track running, swimming in open water, biking, and extreme running are just some of the many options available for use on the Forerunner 955 Solar. 
Skiing, snowboarding, backcountry skiing, cross-country classic skiing, cross-country skate skiing, and snowshoeing are all popular winter activities. Stand-up paddleboard, kayak, and rowing are all examples of water sports. As well as the more traditional sports like tennis and pickleball, you may also engage in activities like yoga and pilates, as well as cardio and rowing indoors.
Stamina is a new data field that can be selected throughout a workout. During training, the top wide stamina percentage and status bar reveal your current stamina level. The lower left stamina represents your potential, and it will drop as you work out. One way to tell how hard you're pushing things and how much gas you could still have left is to look at this metric!
Adding to the list of new data fields are power fields. You can use the HRM-Pro or Running Dynamics Pod to view your power output on other Garmin devices by installing an app from Garmin Connect. The Forerunner 955 Solar does not require a separate app for operating power support. Wearing a chest strap or pod allows you to get the same amount of power from your wrist as with COROS and Polar. Power, power gauge, average power, lap power, final lap power, maximum power, and power zone are all available power fields. On to incorporating additional running power into the workouts, please.
Websites and mobile apps for smartphones
Seeing advances in Garmin Connect, where nearly all watch settings are synchronised in the Garmin Connect app is great. When you sync your phone with your watch via a setting on your phone, real-time syncing occurs. In the past, you'd have to start a sync session after making. A few settings adjustments in the Garmin Connect smartwatch app.
With the help of the Garmin Connect smartphone app, many additional watch settings are mirrored in order to streamline the Garmin software experience and create a more enriching experience for users. My phone's large display makes it much easier to set up precise exercise specifics than the watch's little display, so I enjoy this functionality and wonder if firms like COROS have been helping drive Garmin to take steps like this. A direct Bluetooth or ANT+ connection is required between the watch and the attachment, so sensors and accessories retain watch-only functions.
Conclusion:
The upper-left three-bar icon (Android) or lower more option (iPhone) provides a variety of other sections to visit in the app, such as insights, activity stats, performance stats, health stats, training, gear, connections, groups, safety & tracking, Connect IQ shop, Garmin devices, settings, and help. You can see the same menu and user interface here as well as on the website. It is possible to see data across various time frames, to see your records. To see the badges you have achieved, and to see totals and averages, as well as many other possibilities.
It's possible to turn off phone notifications when you're engaged in physical exercise and at all other times. Settings>Notifications in the Garmin app on your Android phone lets you select exactly which apps are notified by the watch. When you're using an iPhone, you don't have this level of control over individual apps.
You can also choose to reply to messages with text you have previously pre-programmed on your phone while using a linked Android phone. Customized text answers are included.
Preset workouts can be downloaded via Garmin Connect as well as the watch's many workout options. Even better, there are over 1,400 exercises to pick from, so you may design your own regimens. There are 75 pre-made animated workouts in the categories of cardio, yoga, strength, HIIT, and pilates. So there's no reason you can't design your own. I'd like to see Garmin add a Workout sport. Because it's still a bit cumbersome. To figure out what type of workout you need to do. This is an area where new users may be baffled. So I'm hoping it will be clarified in a future Garmin Connect update.
Also Read: 
The 5g Design of the Oneplus 10 pro with Specifications: Unleashed Here
 Galaxy Watch 5 Pro in a Traditional Design With Monster Batttery
Samsung Galaxy Z Fold 4 Specifications Leaked to Stick to 25w Fast Charging
OPPO Find X5 Pro 5G: A True Rival To Other Flagship with Display and Camera
FAQs:
Q1: Is the Garmin 945 an excessively large device?
Tyler: What's up? "This Forerunner 945 is substantially lighter and less bulky on my wrist after coming from the fenix line. It was a wonderful fit for my wrists, and at times, I didn't even know I was wearing it. The watch is slightly larger than the Garmin 245 series for people with smaller wrists."
Q2: How big is the largest Garmin smartwatch? 
The Garmin fenix 6X has a diameter of 51 mm, making it the heaviest. Fenix 6X offers the largest screen and longest battery life.
Q3: Differentiate between the Forerunner and Fenix?
In comparison to the fnix, the Forerunner has a smaller display. And can accommodate wrist circumferences ranging from 124 mm to 220 mm, depending on the model you choose.
Q4: Which is better Fenix vs. the forerunner?
Smaller and lighter than Garmin's Fenix series. Forerunner provides many of the same high-quality functions, such as activity tracking, training status. And a wide range of valuable health monitoring statistics.
Q5: What is the Forerunner 955 Solar size? 
The 47mm variants are best suited for wrists between 4.96 and 8.18 inches in circumference. As a last option, the 51mm models can fit wrists ranging from 5 to 8.26 inches in circumference. To get the right size, all you need to do is measure your wrist with a tape measure.
Q6: Does the Fenix 7 have a problem with its size?
The 7 is no exception, as Fenix watches have always had a satisfying weight about them. For those with smaller wrists, it's a little hefty but not excessively so. There's the larger 'X' variant or the 7S model for those who prefer something more compact but still powerful.