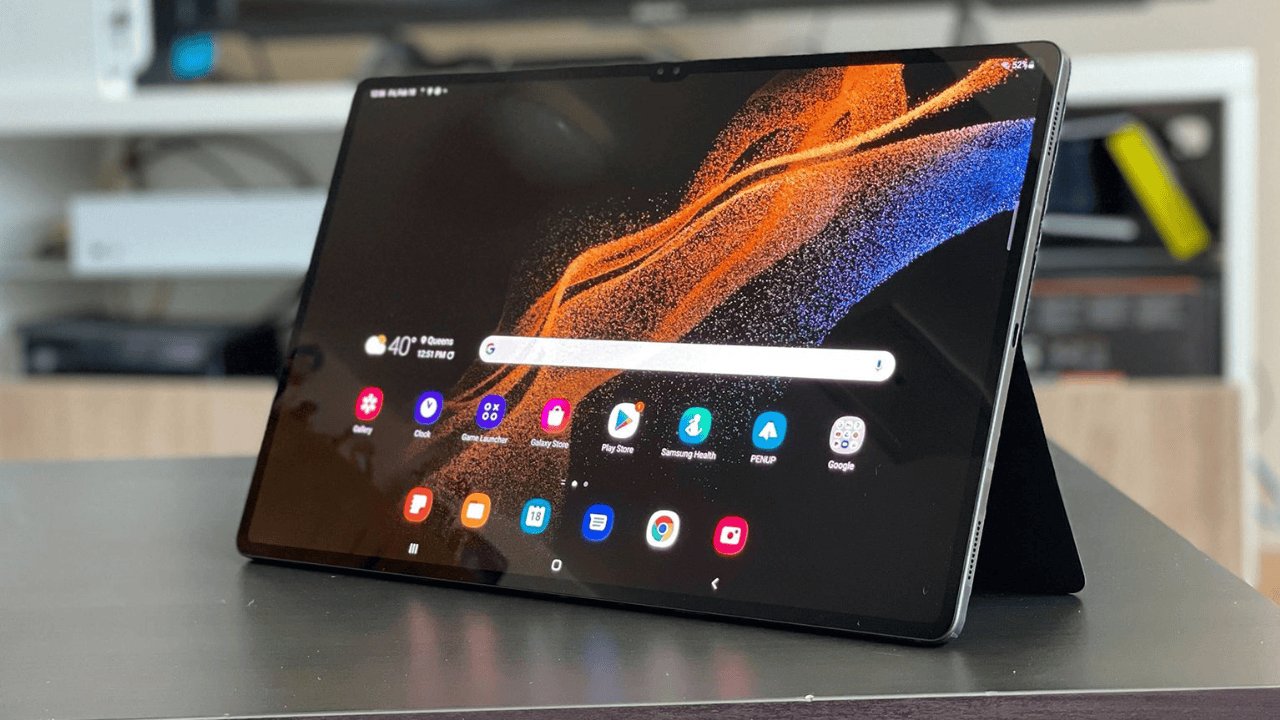 Galaxy Tab S8 Ultra: It's a Beast of a Tablet with a Huge Screen
Galaxy Tab s8 Ultra: Using Samsung's new and fascinating Galaxy Tab S8 series, we can see how much the Galaxy Tabs have developed in terms of their capabilities and hardware. The Galaxy Tab S8 Ultra is the flagship of the line, and it not only establishes new benchmarks and reimagines tablet capabilities. If you're looking for something that's both powerful and beautiful, this is the device for you. To release your creativity and reinvent entertainment with this Tablet is a way to stay busy without the constraints of a workstation. Here, we'll explain why this Tablet is so outstanding and why it's worth considering purchasing.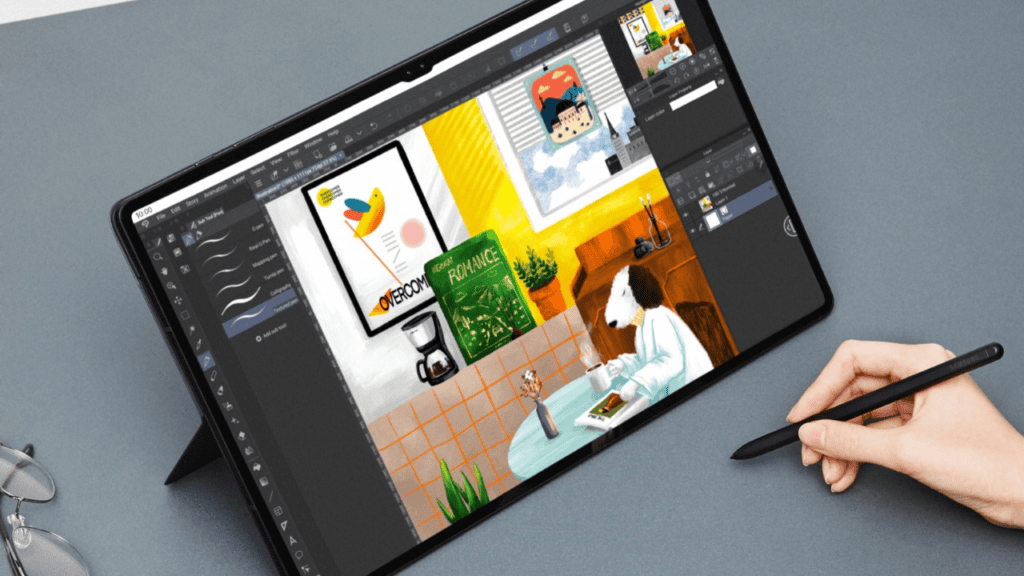 GET READY TO BE AMAZED
The Galaxy Tab S8 Ultra embodies what it means to take advantage of a stunningly large screen. The OLED screen on this device is stunning, and it does an excellent job of displaying small details. It can be incredibly brilliant while still allowing the blacks to be black. The WQXGA+ (2,960 x 1,848 pixel) resolution and enormous 14.6-inch screen size open up many possibilities. 
The AKG-tuned quad-speakers make this one of the greatest portable displays for enjoying video material. It's also great for multitasking or for artists who want a blank canvas to unleash their imaginations, thanks to the huge screen's generous resolution.
Additionally, you'll be able to fit more people on your video conference call with the new 12MP ultra-wide dual front cameras. The Galaxy Tab S8 Ultra's 120Hz refresh rate allows for smooth animations and making it an excellent mobile gaming tablet. The design is also awe-inspiring. The Tablet's 5.5 mm compact profile and protected metal frame make it a joy to hold and use.
THE BEST PERFORMANCE, THE FINEST CONNECTION AVAILABLE
The Qualcomm Snapdragon 8 Gen 1 chipset powers the Galaxy S8 Ultra, allowing it to deliver lightning-fast performance without sacrificing battery life. An all-around workhorse is what you get with up to 12GB of RAM and 256GB of fast storage thrown in. Samsung has also included a backup MicroSD card slot with 1TB, which should satisfy even the most discerning customers. With a charge capacity of 11200 mAh, this battery can power your entire workday and your leisure activities with ease, thanks to the 45W rapid charging capability. So should the necessity arise, you may share power with other Galaxy devices. Additionally, the Tab offers Wi-Fi 6E connectivity and 5G cellular connectivity so that you may watch material in the greatest quality even while on the go.
HIGHEST POSSIBLE PRODUCTIVITY
The Galaxy Tab S8 Ultra's performance is enough, but its unique attachments and software genuinely set it apart from the competition. The S Pen on the Galaxy Tab S8 Ultra has a latency of just 2.8ms, making it Samsung's most responsive stylus. It's a powerful tool that can benefit everyone who wants to work more efficiently, not only artists. It is the notebook for you, whether you're writing down notes, signing vital documents, solving a mathematical problem, or just scribbling down an idea! 
As a substitute for mouse clicks, your large fingers may not be the best option for controlling sophisticated software applications. Your S Pen, however, can. Accidentally messing things up when you utilise it for accurate touch and smooth app and process navigation. If the S Pen isn't in use, it may be stored in a grove on the back of the phone, where it is always charged and ready to go. You may also use the Galaxy Tab S8 Ultra's sophisticated Keyboard Cover, which includes a trackpad if you frequently work on the go. 
When the Keyboard Cover is plugged in, the DeX Mode is activated, allowing easy multitasking and a familiar PC-like interface. And multitasking is a necessity for success. This capability is also available in tablet mode, so you may split and share the screen between several apps. Writing down notes and cross-referencing them in the browser window when participating in a conference call while viewing a YouTube presentation is now possible.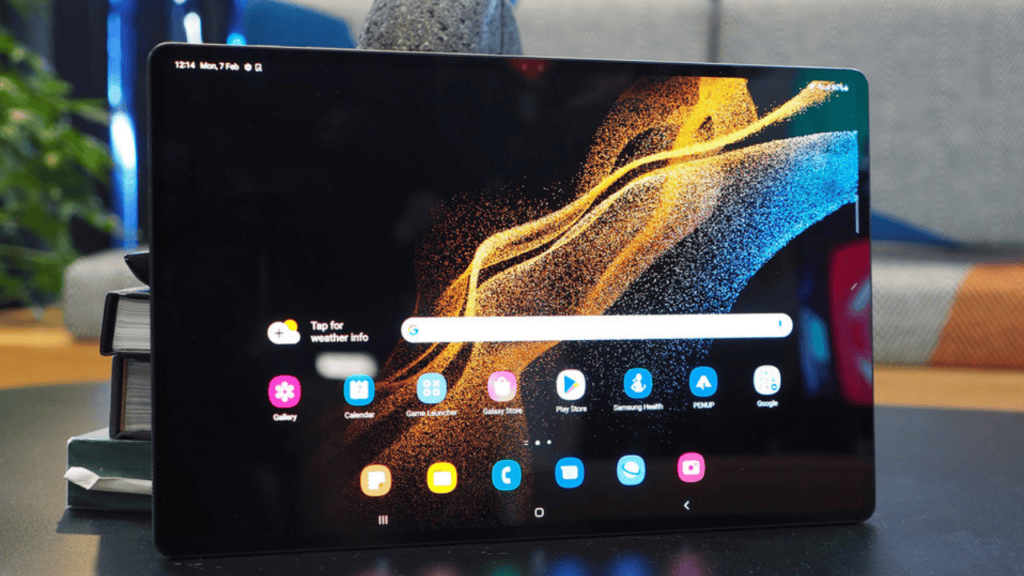 An Ecosystem Advantage: Your Galaxy Devices Sync on Your Behalf!
The Galaxy Tab S8 Ultra can communicate effortlessly with other Samsung devices to aid in a fast-paced lifestyle. Only after tasting it can you completely comprehend its value! Even if you use your phone, tablet, and laptop simultaneously, you won't feel disorganised. The reason for this is that your Galaxy devices will sync flawlessly. You will be able to view and share documents, photographs, and videos between several Galaxy devices, including your phone and laptop. The Galaxy Tab S8 Ultra may be mounted on your Galaxy Book2 series laptop as an extended or duplicate display using the Second Screen feature, making it easy to move between Galaxy Buds and other devices.
A MONSTER IN EVERY WAY PERCEPTIBLE!
Many of the Samsung Galaxy Tab S8 Ultra features are taken for granted since they are so impressive. In addition to its impressive technical capabilities, the device boasts an eye-catching display, easy-to-use software, and a plethora of useful add-ons. It's also lightweight and portable. At the same time, how well these pieces work together to make this Tablet a powerful and versatile powerhouse for a wide range of applications matters.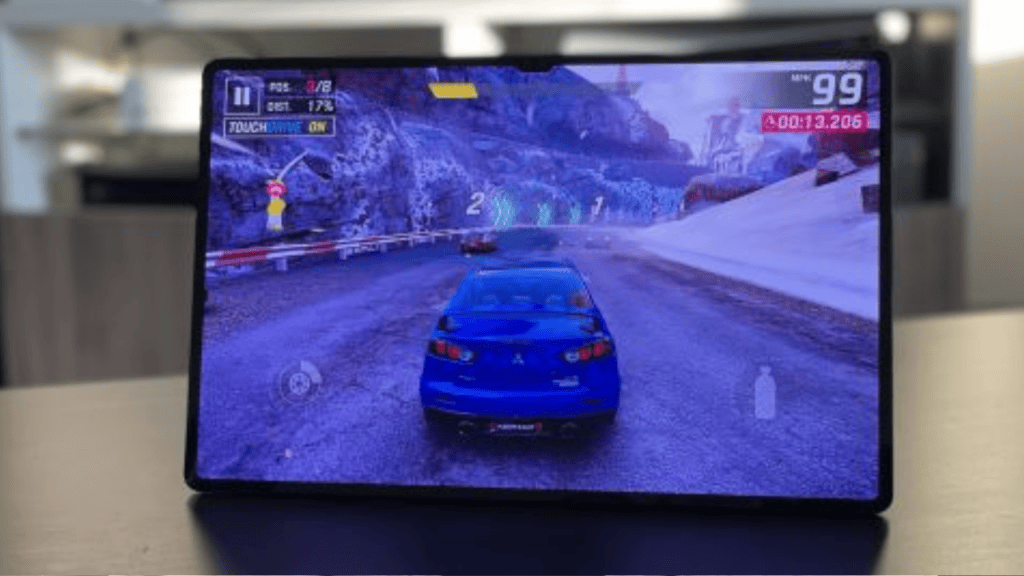 Also Read: 
iPhone 14 Expected RAM Expected to Start With Increased 6GB of RAM
iPad OS 16 Will Reportedly Include Some Multitasking Improvements
Top 5 Tips and Tricks For Playing Warzone Games Properly!
Garmin announces Forerunner 955 with solar charging and Touchscreen
FAQs:
Q1: Is the Tab S8 4K?
In terms of video recording, the Tab S8 can only record in 4K quality, but Samsung has included a slew of shooting modes such as Night mode, Portrait mode, and Pro mode. The front-facing camera's image quality and implementation of Samsung's version of Apple's Center Stage – the subject tracking feature — are outstanding.
Q2: How large is the Tab S8 Ultra?
The Tab S8 Ultra from Samsung is the world's largest Tablet. Samsung's Tab S8 Ultra has a 14.6-inch screen, whereas the iPad Pro has a 12.9-inch screen.
Q3: What about a 5G-ready version of the S8?
The Galaxy Tab S8 Ultra 5G is Samsung's latest flagship tablet.
Q4: Is Tab S8 Cellular?
The Tab S8 Ultra's lack of cellular connectivity makes it less enticing as a laptop for frequent fliers. There are higher expectations for what you can do with the Ultra because of its larger screen and higher pricing.
Q5: What is the price of Samsung's new Tablet, the S8 Ultra?
$1,099
Q6: Is there enough RAM in the Tab S8 Ultra?
With a Qualcomm Snapdragon 8 Gen 1 processor and up to 16GB of RAM and 512GB of storage, the Tab S8 Ultra is Qualcomm's most powerful Tablet yet (though this will make an already expensive tablet even more so).
Q7: Is LTE available on the S8?
All three Galaxy Tab S8 models are constructed on Armor Aluminum frames and are available in Wi-Fi-only (Wi-Fi 6E) and 5G versions (4G LTE is also supported on the latter).