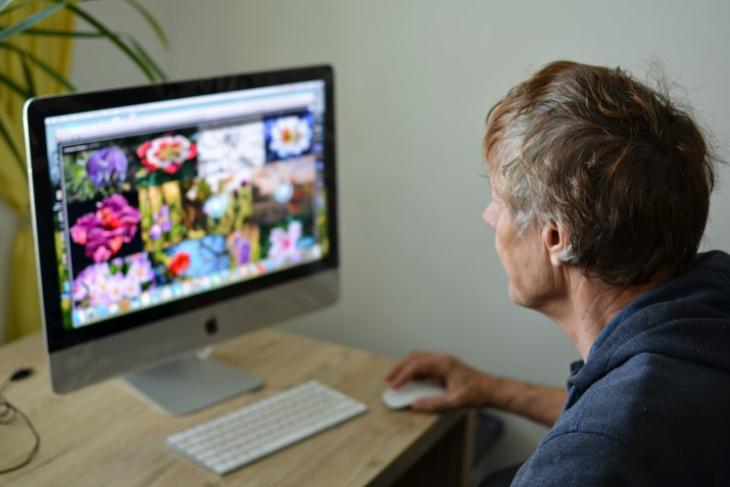 Gaming on Your Macbook? Ensure Your Safeness While Doing It
While the world may look at gamers as the minority, with people seemingly enjoying television or reading more, the opposite is true.Gamefid reports there were 3.24 billion gamers in the world by June 2022. And 2023 figures are forecast to reach 3.81 billion gamers that will earn the global games market an estimated $259.3 billion.
Gamers dominate the market playing thousands of games on hundreds of different gaming devices. However, not every user is following the best practices and, therefore, not having the best experience they can.
If you're gaming on a Macbook and are looking to enhance your gameplay and ensure your safeness while doing so, we've got the ultimate list below for you.
Keep Your System Up To Date
If your drivers aren't kept up to date, then your whole system will constantly lag behind. Just like you regularly experience with your mobile phone system, tablet, or any other device that needs regular updates, your Mac will always need to be running the latest update to run at top speed.
You'll notice an immediate change after you have run the update. Likewise, keep your games updated as well. If the developer releases an update to fix any bugs or glitches, ensure you enable the patch and thus avoid unnecessary software problems.
Upgrade Your Internet
Gaming requires a higher internet speed than simply browsing, so having a broadband connection isn't always enough. If your Mac is running slow, then the most likely problem will be your internet connection. Run an internet speed test to see how many Mbps your connection is.
Generally, anything above 20Mbps should be enough for most games. Although the higher, the better, so if you're only just reaching this threshold, it's worth considering paying for an upgrade still.
Use a VPN for Mac Computers
One of the best ways to improve your gaming time is by using a VPN for Mac computers or even any other device you may be on. It's common for internet service providers (ISP) to use a technique called data throttling. This is where they slow your connection to prevent you from using too much data. Your games will lag, and you won't be able to play your favorite games without constant interruptions.
However, with a VPN, your ISP cannot track your activities. Therefore, they will be none the wiser to how much data you're using and won't be able to interfere with your connection giving you a smooth and constant internet connection.
Additionally, connecting to a VPN for your Mac is also the best way to keep your personal information secure. A VPN will encrypt your data and prevent other users from gaining access to your private information and files. You can ensure safeness while gaming 100% of the time.
Back Your Games Up
For the most part, you should always rely on your hardware to store your games and progress. However, if something were to go wrong with your hardware, you could potentially lose your gaming progress and data forever. Get yourself an external hard drive and back your games up regularly to ensure you can keep your progress and hard work safe.
Use Close Servers
If your game requires you to join a server, then always find the one closest to you. This will reduce the ping times. Don't join one in another country, or you'll have a very frustrating time while playing.
Check Your Task Manager
The task manager tool is the quickest and easiest way to see if any programs are running in the background on your computer. Since background programs or file downloading can cause serious lag, it's a good idea to check your task manager before loading up a game. Even if there is a program running that you don't think will cause a problem, it's still best to close it off for now. Whatever you want to run or download can always be done separately after you have finished gaming.
Stop Sharing Your Connection
If you have other users connected to your internet, I'm afraid it's time to kick them off. If you've ever used public WiFi with multiple users, you'll know exactly how slow a connection can get because of this. Similarly, the more users you have on your connection, the more your internet will struggle.
Try to keep your connection to just you. At least while you are gaming. Even if others in your household are using the WiFi, sometimes it can be worth asking them to switch to their mobile data and turn off their connections just for the duration of gameplay.
Upgrade Your Device
If your Mac is ten years old, then it's not going to give you the best gaming experience possible – despite it being a high-end device. Even expensive and reliable devices have to be upgraded from time to time, so it may be necessary for you to splash some cash and get a more recent Mac. Having a new computer will certainly produce better results when playing.
Be Comfortable
One aspect of online gaming that many people don't think about is comfort. Your wooden kitchen chair or the edge of your bed isn't a realistic long-term option. Unless you want to end up at the chiropractor within a few months. Invest in a comfortable and ergonomic chair to keep yourself confirmation and pain-free.
Final Thoughts
By following all the above advice, you'll be able to have your perfect gaming experience every time. Your gameplay will be faster, and by applying steps such as using a VPN for your Mac, you'll also keep your connection hidden from your ISP, and you can enjoy faster, uninterrupted speeds and keep yourself safe. Take your gaming experience to the next level and join the billions of other gamers that play every day!