Free things are preferable to everyone, right? Especially when it comes to streaming services, it gives outbound happiness. The subscription fees are so high that anyone will prefer a free option. Well, if you're an Apple user, then there is good news for you! Now, you can stream your favorite music for free using Apple music.
When you buy your Apple products, they offer you Apple Music trials. Now you probably are thinking about how to get your hands on the deals. Here are the details of every offer that includes getting Apple Music for free.
Apple Music Free trial
One of the most popular streaming services available is Apple Music. You get access to more than 75 million tracks in its music collection. Free of charge, you may make use of services like downloads and spatial audio.
On the free trial of Apple Music, all of these advantages are accessible. New customers can participate in the trial, which is offered and lasts for one month. Depending on whatever Apple Music plan works best for you, it means you save at least $4.99. Follow the steps to activate your trial.
Open your browser and navigate to the Apple Music website.
In the top-right or center of the screen, select the Try 1 Month Free button.
To join up and begin streaming, simply follow the instructions.
Remember that once your free trial of Apple Music expires, you will be charged. If you're not ready to start paying, you can cancel your Apple Music membership before that time. Why not follow your friends who use Apple Music if you're brand-new to the platform? Identify how to use Apple Music to find and follow friends.
Get Apple Music for Free by Buying Devices
Longer Apple Music trials are now also available for you. Although they are few, they do exist. With Apple's assistance, you may receive complimentary Apple Music subscriptions for up to six months. However, they are not inexpensive.
Buying certain Apple items from the Apple Store or online is one method to receive Apple Music for nothing. And yes, you will need to pay money for this one since Apple is not a very generous company. You can purchase the following items to qualify for this free trial:
AirPods Pro and Max
AirPods (2nd and 3rd Generation)
HomePod Mini
Beats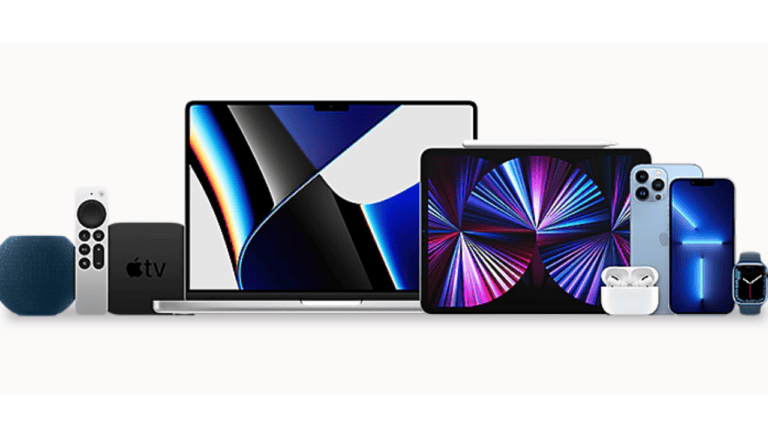 Here's how to use your eligible Apple audio devices to redeem your six-month Apple Music promotion.
Make sure your iPhone or iPad is running the most recent version of Apple software.
Next, connect your iPhone or iPad to an eligible audio device.
Open Apple Music now and login using your Apple ID on your device. You may also visit the Apple Music redemption website, scroll down, and select Get Started.
If the offer isn't instantly visible in Apple Music, click the Listen Now option to locate it.
Select Get 6 months for free.
Get Apple Music for Free with Shazam
Try claiming Shazam's Apple Music promotion if one month isn't long enough for you to enjoy your free Apple Music trial. For a maximum of three months, you can enjoy Apple Music without charge.
The only place to get this deal is on Shazam's website. Like Apple's free trial, you don't have to purchase to be eligible; all you need is the Shazam app on your smartphone.
By pressing a button, Shazam enables you to instantly recognize any music that is being played nearby. From there, you can access Apple Music and start playing it. Even better, you can add it to your Apple Music playlists so you can revisit it later. It makes it simple to locate new artists, listen to music, and expand your collection.
Here is a step-by-step guide to getting a free Apple Music trial using Shazam is as follows:
Open your browser and navigate to the Shazam website.
Utilize the phone's camera to read the QR code on the page.
To redeem your deal, simply tap the Shazam QR code at the top of the screen and adhere to the instructions.
Get Apple Music for Free with Verizon Unlimited
One of the few alternatives to receive six months of Apple Music for free is Verizon. For this promotion to be valid, you must purchase a Verizon Unlimited plan.
Even if you currently have an Apple Music membership, you may still take advantage of the incentives. The plans that come with an unrestricted, free Apple Music membership are as follows:
Get More Unlimited 5G UW
5G Get More Unlimited
Verizon offers more than simply a longer free Apple Music membership, in contrast to Apple's six-month free trial. Additional benefits that come with some Verizon Unlimited plans include the following:
Either Apple Arcade or Google Play Pass
Disney+
ESPN+
Hulu
So, now choose any of the above options to enjoy your free music through your Apple Music. Happy Streaming!
Also Read
How to Upload Add Music in Apple Music
Can You Use Apple CarPlay in a Tesla?
How to Cancel Apple Subscriptions on iPhone, Mac, iPad
Amazon Prime 7 Free Games: How to Claim Free Games
FAQs
Q. How do I get my free 2022 Apple Music?
By far, Greatest Buy is the best place to go in 2022 to obtain free Apple Music. This shop has an agreement with Apple allowing customers to sign up for a free, six-month trial.
Q. What is the cheapest way to get Apple Music?
The cheapest option is Apple Music Voice, which has a monthly fee of $4.99. The voice plan, only functions with Apple devices and allows customers and has access to the whole Apple Music library, as well as specially selected playlists. It also works with Siri.
Q. How to redeem Apple Music Free Code?
Here are the simple steps you can follow for the same.
Get the gift card.
On the card's back, you may find the 16-digit code. To view the code on certain gift cards, you may need to carefully peel or scrape off the label.
Activate the Apple Music app.
After selecting Account, select the menu button.
Simply choose Redeem Gift Card or Code.
Type in the 16-digit code. next click Redeem.