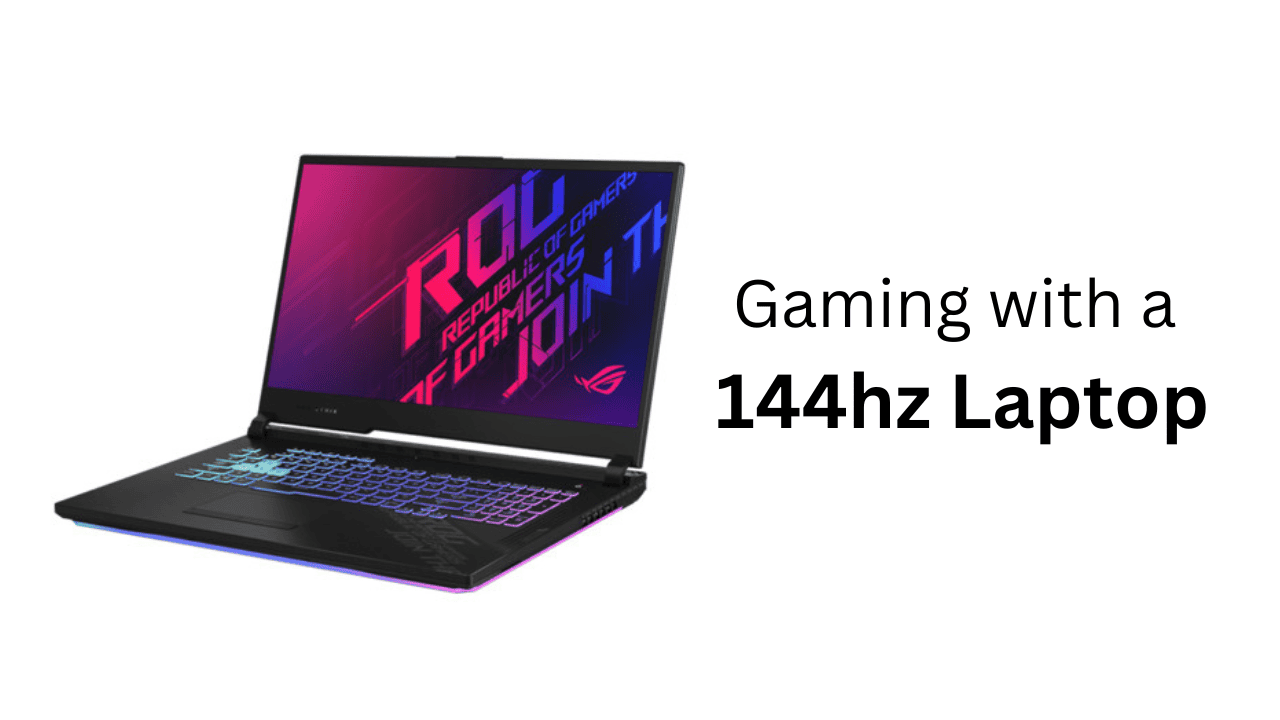 Get the Most Out of Your Gaming with a 144hz Laptop!
A 144Hz laptop is a high-performance device that is designed for users who demand the best in terms of graphics and visual clarity. These laptops are equipped with a display that has a refresh rate of 144Hz, which means that the screen is refreshed 144 times per second. This results in a much smoother and more responsive experience when gaming or performing tasks that require fast-moving graphics.
If you are in the market for a 144Hz laptop, there are several excellent options to choose from. Some of the best 144Hz laptops currently available include the Alienware m17 R3, the MSI GS66 Stealth, and the Asus ROG Zephyrus G14. These laptops are all equipped with powerful processors, high-quality graphics cards, and plenty of memory and storage, making them ideal for gaming and other resource-intensive tasks.
Whether you are a gamer looking for a competitive edge or simply want the best possible visuals for your work or entertainment, a 144Hz laptop is a great choice. These devices offer the highest level of performance and are sure to impress even the most discerning users.
List that I Recommendation of 144Hz Laptops 
Lenovo legion 5 gaming laptop – That is best in budget also and 144hz laptop. 

Asus ROG strix G17 – Great in stylish 144Hz laptop 

Acer Nitro 5 AN515 -57 -700 J – That is the best 144Hz laptop and also best in budget .

GIGAByte G5 KC 15.6 – ' Best Battery backup'.

Asus ROG Zephyrus M GU502GU – XB74 – Best thin 144Hz laptop. 
To connect a gaming a laptop To 144Hz Monitor 
Connecting a gaming laptop to a 144Hz monitor is simple but what we have to do.
First step ,

to identify the type of Connectivity options of your laptop. Find the video output port which is built into your laptop. And the most common ports which are used in the laptop are HDMI, USB- Type C, and display port.

Once you have found the port in the laptop then figure out the ports which are available in the monitor. If your laptop and monitor both have the same ports like HDMI and HDMI then you can connect them with a normal cable otherwise you may arrange a special cable or adapter which can connect the 2 different technologies like HDMI to USB ports for video communication between monitor and laptop. 

Now , you have to plug one end of the cable into the port of the monitor and one end of the cable into the display port of the laptop. 

And now you  have to plug in the monitor with the corded electricity. When the monitor is switched on then the laptop shows that the screen is connected to the monitor. Once the monitor is switched-on then it will start showing all the icons like a display of the laptop.
Connect A 144Hz Monitor To Your Laptop Without Graphics Card
Connect a 144Hz Monitor To Laptop but without Graphic card How it is possible 
As you already know that most laptops have Graphic cards but some laptops do not have Graphic cards so in that case how we connect 144hz monitor to a laptop but without graphic card. 
In that case  you can only access the interface of your laptop easily on the monitor. The inbuilt Intel graphic card is promoted with various versions.
And If you find the Integrated level of your graphic card. Then open up your laptop or Computer and go to  the option of the Device Manager. And  click on the option of Display adapter menu.  
HDMI  Use To Connect A Gaming Laptop To A 144Hz Monitor
Most of the monitors , Tv screen and graphic cards mainly support HDMI 1.4 port. 
HDMI  2.0 is also considerable HDMI which you can use to connect your laptop with the monitor. HDMI 2.0 considers 240 Hz for 1080 p, 75 Hz at 4K resolution, and 165 Hz at 1440p. 
To change  The Refresh Rate Of Your Laptop Manually
To check the laptop is set to the refresh rate of 144 Hz or not before starting the game.  If your laptop attains a Geforce card then you can check the working resolution of the card by just clicking on the free space on the laptop and clicking on the NVIDIA option. 
Then  select the option of Change resolution. After changing the resolution the display will start showing the current resolution and refresh the laptop.
And there is another way to refresh: You have to click on the windows display menu and select the option of 144 Hz and also scroll down the advanced display settings. 
When your Monitor won't run at 144Hz 
Check Monitor Specification 
If Your monitor is not working properly then

check you have a 144Hz-capable display and have it plugged into the display or DVI-D port.

Adjust the settings manually : Check the computer or laptop settings

 

Start > Click Settings > Click System.

Click Display > Click Advanced Display Settings.

Click Display Adapter Properties and then the Monitor tab. And then drop down the menu and

 refresh rate of 144 Hertz and click OK.
Frequently asked questions 
What is the best 144Hz Laptop also best in price???
The best 144Hz MSI Pulse GL66 , Brand – MSI, Storage – 512 GB, CPU- int4el core i7- 12700H 
How much RAM is used for gaming on a laptop or computer???
16 GB RAM is used for playing most games and with 32 GB RAM able to have a graphically enhanced gameplay. So the 16 GB RAM is enough for gaming on a laptop. 
Can A 60hz Laptop run 144HZ monitors ???
Yes, the 60 Hz Laptop runs 144 Hz if it contains a video card. 
What is the price of an ASUS laptop ???
ASUS ROG Strix G17 – 17.3 inch ( 43.94 cm) it contains RTX 3050 4GB graphics, gaming laptop and its price is 1,02,990. And it's best for gaming. 
Which one is better than  Razer or Asus Rog???
So, The Razer is more premium than the Asus; it contains a 165Hz display and better-performing GPUs. ASUS is also better because it contains longer battery life.