Google is working on a plan for security. In 2020, Google invested $450 million in the security company ADT and bought a 6.6% stake in it. Two months later, Google got rid of Nest Secure, which was its own security system that ADT competitor Brinks was watching. The two companies said they would make "the next generation of smart home security solutions," and it looks like they did that with the "ADT Self Setup smart home security system."
In 2017, Google and Brinks worked together to make the Nest Secure alarm system, but that partnership has ended, and Brinks will stop monitoring the Nest Secure later this year. This has been planned for a long time, so Google and ADT made a deal almost three years ago that was worth $500 million. But neither company did much until early this year, when ADT announced that its mobile app would now work with Nest. Now, a new line of products on ADT's website makes it look like Google is back in the market for monitored home security.
ADT Self Setup Smart Home Security System: New Way to Protect People
ADT now has three do-it-yourself security systems that work well with Google Nest products. The first is a Starter Package, which costs $380, normally $480 and includes an ADT Smart Home Hub, a Nest Doorbell, with a battery, four contact sensors, two motion sensors, an ADT yard sign, and window stickers.
Also Read: How to change the language in Google Chrome with a few simple steps?
Second, for $480, $580 when not on sale, ADT's Premium Package adds a Nest Hub Max to the Starter level. But the most interesting part of the package isn't even in it. ADT also has a "Build Your Own" system, which starts with the $80 Smart Home Hub. With this one, you can pick and choose which Nest products to add to your security system, and there are a lot of options.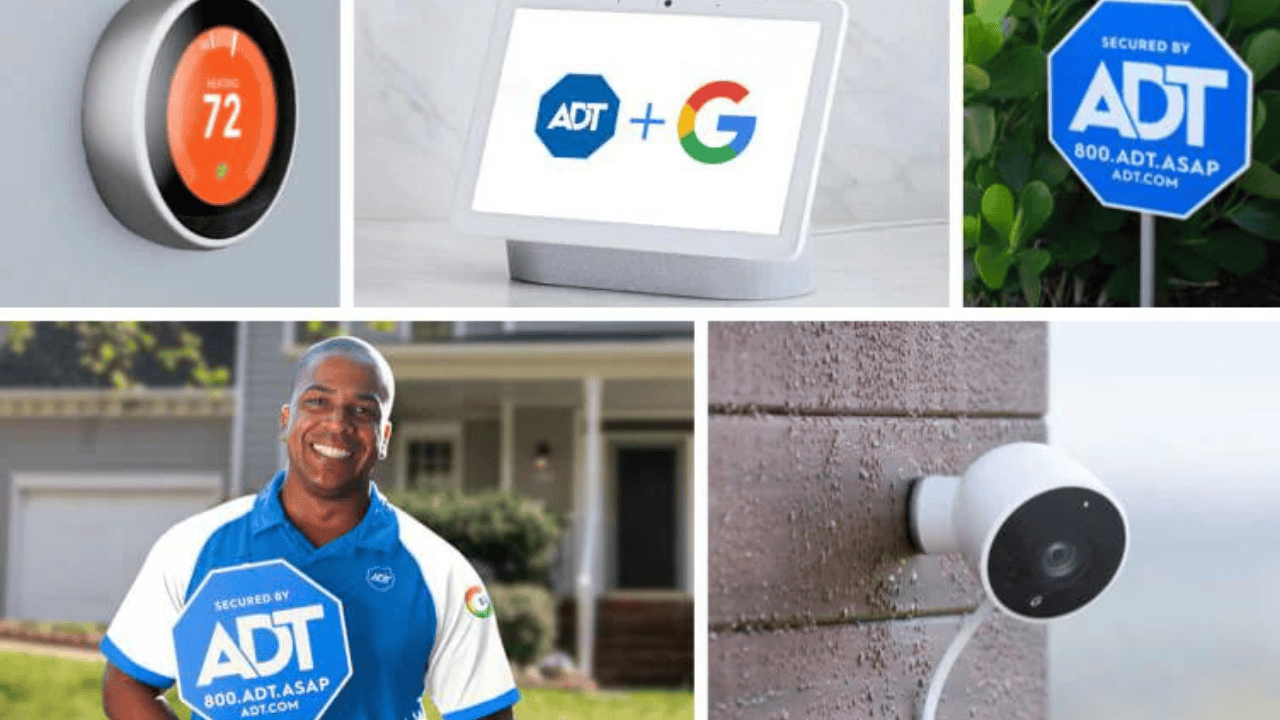 There is the Nest Doorbell, the Nest Hub Max, the Nest Hub, the Nest Cam Outdoor (battery), and the Nest Cam Indoor (wired). You can also get a Nest Thermostat, a Nest Wifi system, or a Nest Mini. This means that ADT sells almost all of the products made by Nest. The ADT Keypad, the Flood and Temperature Sensor, and the Smoke Detector are all already made by ADT.
You can use the new ADT+ app to control all the Nest and ADT products you add to your security system through the ADT Smart Home Hub. This also lets professionals keep an eye on security 24 hours a day, 7 days a week. But ADT's security staff won't be able to watch Nest products' video feeds. They are only there to watch alarms from the Hub and call the police if needed.
ADT Self Setup Smart Home Security System: Cheap or Expensive?
ADT says its goal is to add Google's Nest products to either its ADT+ app or, more likely, the Google Home app, which is the hub for a smart home user's other compatible devices. The heart of the system is a smart home hub that connects to the accessories with DECT/ULE instead of more common smart home standards.
It has an 85dB alarm, a battery backup for 24 hours, Wi-Fi and cellular connectivity, and a keypad for arming and disarming the device. Smart Monitoring, another service from ADT, costs $24.99 per month. This service can help stop false alarms by using video feed from Nest home security cameras.
Also Read: How to Drop a Pin on Google Maps? Lets Check How It is Done on Different Devices!
ADT says that video is stored in places that are different for each customer and that the whole process is encrypted. Some users may feel uneasy about this, though. A door and window sensor costs $15, a motion sensor costs $25, a smoke alarm costs $40, a flood and temperature sensor costs $35, a keychain remote costs $20, and a second keypad costs $90.
But some of these things are already combined to save money. Google also makes devices that work with Nest, such as the Nest Doorbell battery, Nest Cam (outdoor or indoor) battery, Nest Cam indoor, wired, Nest Thermostat, Nest Learning Thermostat, Nest Wifi, Nest Mini, 2nd gen, Nest Hub, 2nd gen, and Nest Hub Max.
ADT Self Setup Smart Home Security System: Features
Three years after Google gave ADT $450 million, the two companies have finally found a way for customers who want to set up their own smart home security to use both of their services. The ADT Self Setup system, which came out just last month, will now work with Google Nest devices, such as its video doorbell and indoor and outdoor cameras.
Even though Google's smart home devices have been part of ADT's professionally installed packages since soon after the investment, this is the first time the two companies have worked together to offer a do-it-yourself product with full software security integration. Now, you can use the Google Home app, a Nest Hub, or the ADT app to directly control ADT sensors and Google cameras.
The system can also be turned on and off with a Nest hub. With ADT SMART Monitoring, which costs $24.99 a month, an ADT Self Setup system can be professionally monitored and set up to use video verification. This can make it faster for help to get there. ADT Self Setup is similar to packages from Ring and SimpliSafe, which start at $200 for hardware without a video doorbell.
A professional monitoring service will cost between $20 and $28 per month. Ring doesn't have video verification, but SimpliSafe does. Still, we'll have to wait and see what happens with the hardware. From what I can tell, the hardware that comes with ADT's Self Setup is the same as what it sold with Blue by ADT, its first DIY home security system that didn't sell very well.
Before ADT bought it and changed the name, LifeShield was called Blue. Blue came out a week before Google's investment was made public. It had cameras and a video doorbell at the time. Since then, ADT has stopped selling Blue, but it still backs up the service.
ADT+ App
The ADT+ app will also be available. It's hard to believe that one of the biggest software companies in the world isn't making the software for this, but the ADT app will bring everything together so you can control the security system, get alerts, and watch camera feeds all from one place.
Also Read: How to Select all Photos in Google Photos From Android or iOS Devices
Conclusion
Now a days, you have to pay for a peace of mind. To get the discount on the hardware, you must pay at least $25 a month for ADT's professional monitoring service. Buying a Nest product that can record video will cost you $10 per month for the cheapest Nest Aware plan. But if you already pay for ADT monitoring, this could be a way to make your home smarter.
If you use Nest, it could be a way to add professional security to your home. A video from ADT says that you can use ADT sensors to trigger smart home automations in Google Home, like turning lights on or off when a motion sensor detects movement. The system can also be turned on and off with a Nest Hub. It's not clear if you can use existing Nest equipment with ADT's system.