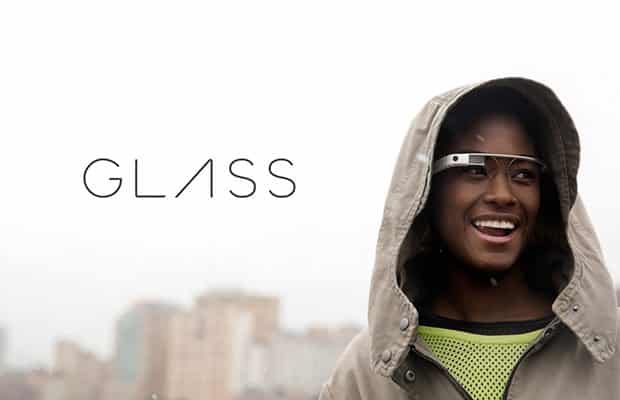 Google to Announce Project Glass – Applications Now Open!
Earlier today Google published first detailed information about its latest project called "Project Glass". In a short 2-minute video Google gives a first impression how it feels to wear the Android-based glasses.
"Project Glass" Concept & Key Features
The key-concept of "Project Glass" appears to be simplicity, with the UI being as minimalistic and clean as possible. The voice-controlled system integrates many well know Google products as well as typical Android features such as:
Photo- & video-camera

Google Hangout based video-chat

Google Maps integrated directions

Voice-to-text messaging

Google Now
The shades are removable, which implies the possible use of prescription-glasses (something I really hope for!). The futuristic glasses come in five different colors, namely charcoal, tangerine, shale, cotton and sky (black, red, grey, white or blue in non-marketing terms).
How To Get Google Glass
Becoming an early-adopter requires not only having the necessary budget of $1.500 (+ VAT), but also being chosen by Google after applying. Your application can be done via Google+ or Twitter and requires the following things:
Maximum of 50 words

Must include #ifihadglass

Must be at least 18 and U.S. resident

Must be able to pick-up the glasses in person in either New York, San Francisco or Los Angeles (an implication of the recent Google stores rumor?)
Follow / Subscribe Project Glass on Google+ or Twitter

Optional: Include up to 5 photos and/ or a maximal 15 secs short video
Since the deadline is already next Wednesday (February 27th), you only have one week to apply to become a "Glass Explorer". Google states the following on their website, so make sure that your application stands out!
We're looking for bold, creative individuals who want to join us and be a part of shaping the future of Glass. We'd love to make everyone an Explorer, but we're starting off a bit smaller. We're still in the early stages, and while we can't promise everything will be perfect, we can promise it will be exciting.
Are you going to apply for "Project Glass"? Do you think that over $1.500 are a fair price? Share your thoughts in the comments!
One thought on "
Google to Announce Project Glass – Applications Now Open!

"