Google Pixel 6a available for pre-orders here is how to order
Google Pixel 6a available for pre-orders. On Thursday, Google announced that its new Pixel 6a will be available in India. Fans can pre-order the latest A-series smartphone at a discount of Rs 4,000.
Here is how to pre-order the phone on Flipkart:
It will cost Rs 39,999 if you pre-order the device in India instead of the original price of Rs 43,999, a savings of Rs 4,000. There is, however, a snag. Only those who pay with an Axis Bank Credit or Debit Card will be eligible for the instant discount. There will also be an EMI option included in the limited-period deal. Older Pixel devices and some other smartphone models can be exchanged for a discount of up to Rs 6,000. Do not be concerned if your device does not fall into this category. Any other smartphone will be worth Rs 2,000 in exchange. The offer is only available for a limited time.
Discount Offer
Additionally, the company is discounting a number of other Google products in addition to the Pixel 6a. When purchased with the Pixel 6a, you can get the Nest Hub Gen2, Pixel Buds A Series, and Fitbit Inspire 2 for just Rs 4,999. YouTube Premium and Google One will be available for a three-month trial on the new smartphone.
Platforms:
Also available on Flipkart at Rs 19,990 is Google Pixel Buds Pro, touted as the best companion for the Pixel phone. The premium earbuds are equipped with Activ..
Latest Features:
Pixel 6a comes in a single storage configuration of 6GB + 128GB and is powered by Google's own Tensor chipset. For added security, Google Tensor works with the Titan M2 security chip to ensure that your private information is protected. Security updates and new features will be provided by Google for the next five years. It will also be one of the first devices to receive Android 13, when it becomes available.
For the first time ever, Google claims that the adaptive battery in the Pixel 6a can last more than 24 hours and up to 72 hours in Extreme Battery Saver mode.
Dual-lens rear camera:
The Pixel 6a will have a dual-lens rear camera system, with a primary lens and an ultrawide lens on the back. "Features and technologies such as Night Sight, which makes low-light photography easy, Magic Eraser in Google Photos, which eliminates distractions, and Real Tone, which accurately represents all skin tones are all part of the camera's design to make it versatile and adaptable to your needs. Material You, Pixel's user interface, lets you completely customise the look and feel of your phone "According to a Google release, so stated.
Conclusion:
Recorder, Live Caption, and Live Translate are all slated for inclusion in the Pixel 6a, according to a statement from Google. Charcoal and Chalk are the two colour options for the phone. In May, Google announced the Pixel 6a and Pixel Buds Pro as part of its hardware lineup at I/O.
Also Read: 
Pixel 6 Pro Latest Bugs Identified & How About the Water- transparency
Samsung Galaxy A53 5G vs Google Pixel 6a-trendblog.net
Vivo tx2 Expected Release Date, Dimensity 1300, 6000mAh Battery and 44W Charging Launched
Google Pixel 6a price, Specification in UK, Canada, France and 12 other countries
FAQs:
Q1: "Will there be a Pixel 6a?"
At Google I/O 22 on May 19, the Pixel 6a was finally unveiled after months of speculation. Pre-orders for the phone will begin on July 21 and ship on July 28, two months after its unveiling.
Q2: When Google pixel 6 is available?
Starting July 21, pre-orders for the Google Pixel 6a will begin at $449, and the device is expected to go on general sale the following day, July 28. The Google store and other retailers will sell it. Mid-range Google's Pixel 6a is the company's newest smartphone.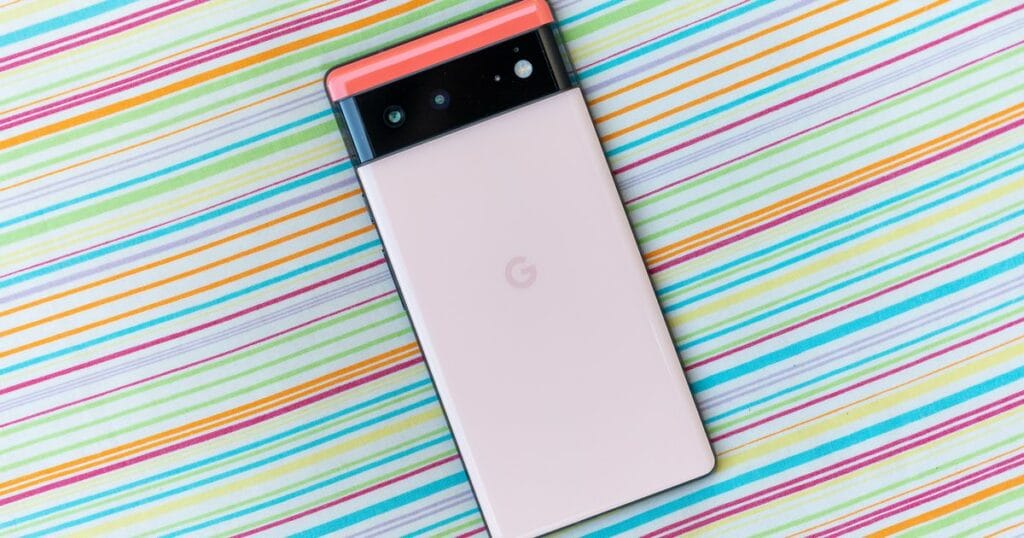 Q3: Will the Pixel 6 be available in the United Kingdom when it launches?
As of this Thursday (21 July 2022), pre-orders will begin for the Google Pixel 6a, which will be available to purchase the following Thursday (28th July 2022). In the UK, the Pixel 6a costs £399.
Q4: What's the difference between Pixel 6 and Pixel 6a?
The Pixel 6a's screen is smaller (6.1 vs 6.4 inches) Unlike Pixel 6a, Pixel 6 has a 90Hz screen. 6GB of RAM on the Pixel 6a and 8GB on the Pixel 6 Google's Pixel 6 has a 50MP rear camera, while the Pixel 6A's has a 12.2MP one.
Q5: Is the pixel 6 Pro available?
Pixel 6 Pro Sorta Sunny 128GB are currently available from Best Buy for $899.