Google Pixel Buds Pro Come With Noise Cancellation and Long Battery Life
Google Pixel Buds Pro – After numerous efforts at producing wireless earbuds, Google today unveiled the Pixel Buds Pro, its most expensive offering to date. The Pixel Buds Pro are a direct competitor to Apple's AirPods Pro, including active noise cancelling, transparency mode, multipoint Bluetooth connectivity, and IPX4 water resistance, among other features.
They'll be available for preorder starting July 21st, alongside the Pixel 6A smartphone, and in stores a week later on July 28th. Both the earphones and the carrying case appear almost identical to the 2020 Pixel Buds, and the Pro earbuds will be available in black, blue, green, or red.
You'll notice more microphone inlets around the exterior of these than prior Pixel Buds, and they're designed to sit deeper in your ear canal than previous Pixel Buds.
Google Pixel Buds Pro
Google claims that the Pixel Buds Pro's hardware is entirely unique, from the six-core processor to the drivers to the algorithms that run on the earphones. Rick Osterloh, Google's senior vice president of devices and services, described them as "the best mobile audio hardware we've ever developed" during a recent media conference.
Fast Pair will be available, as well as a new trick called Volume EQ, which allows the earbuds to automatically tune audio across the frequency range to ensure full, rich sound at any volume.
The Pixel Buds Pro, like the AirPods Pro, are meant to transition between your most frequently used Android devices without forcing you to access any Bluetooth settings menus. On iOS, this "feature" is unreliable and annoying, so we'll have to wait and see how Google's version operates in July.
Connected to Bluetooth
But, in addition to this "intelligent" audio switching, the Pixel Buds also feature Bluetooth multipoint, allowing you to connect to two audio sources at once. Multipoint is a common function on many wireless headphones, but in the world of earbuds, the handy trick was previously reserved for Jabra products.
As wireless audio chips have advanced in recent years, providing multipoint to more devices, this has begun to change.
Long Battery Life
According to Google, the Pixel Buds Pro will have long battery life. The business claims that with active noise cancellation turned on, they can listen for up to seven hours and 11 hours, respectively. Spatial audio head tracking is one feature of the AirPods Pro for which Google has yet to respond, but it is on the way. 
Connected with Headphones
The startup expects to release its own head tracking technology later this year. Regular spatial audio music playback is supported by all earbuds and headphones, including the Pixel Buds Pro, but the experience does not vary when you move your head around.
Google's Pixel Buds Pro offer a lot of capabilities for a low price, undercutting Apple's AirPods Pro by $50. There won't be many people switching between the two: as with AirPods and the iPhone, Android users will get the best experience with the Pixel Buds Pro. 
Applicable with Apple Products
These earphones are compatible with Apple products, however, there is no Pixel Buds app to alter settings or EQ, for example. For earbud ecosystem supremacy in the Android universe, Google is truly squaring off against Samsung's Galaxy Buds portfolio.
So far, Google's track record with the Pixel Buds has been uneven. The 2020 earbuds had a lot of signal cuts and other issues. Later software updates addressed some (but not all) of those concerns. In terms of reliability, the newer, more economical Pixel Buds A-Series have performed better. Hopefully, the "Pro" earphones deliver on their promise of reliable performance.
Correction, 6:50 p.m. ET, May 11th:
 Volume EQ intelligently changes the volume loudness of Pixel Buds Pro based on your surroundings, according to the original article. This is false; when you change the level, Volume EQ improves the frequency curve to ensure a full sound. The Pixel Buds Pro do not have Adaptive Sound, which is another function. We apologise for the oversight.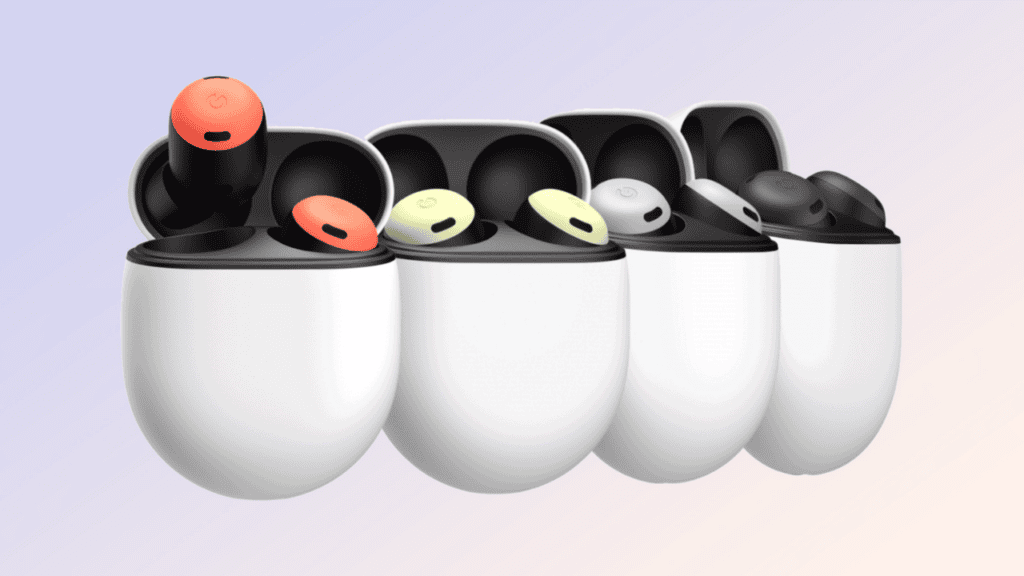 Also Read: 
Google Pixel Watch announced, to launch with Pixel 7 smartphone
Google's Android Auto Gets a New Interface, Split-screen & More Functions
Android Tv 13 Will Bring Better Picture-in-picture Support, Add New Accessibility Options
When and How to Buy New Cool Features Android 13 Beta 2 for Oppo, Vivo, Asus
FAQs:
Q1: Are Google Pixel Buds a good investment?
These earphones are lightweight and function with your Android device flawlessly. The IPX4 classification makes it ideal for those who live in wet areas or athletes, and the microphone quality is enough for phone calls.
Q2: Has Google stopped making Pixel Buds?
The Google Pixel Buds 2nd generation has been phased out in favour of the new A-Series. Google's new Pixel Buds A-Series headphones were just released, and with a $99 price tag and streamlined features, it's difficult not to buy them.
Q3: Can I use Pixel Buds to make phone calls?
With just a few easy movements, you can control your media, manage your calls, use Google Assistant, and translate spoken languages while on the road with the Google Pixel Buds.
Q4: Will Google Pixel Buds be able to translate?
Your Pixel Buds can enable you to hear spoken language continuously translated into your ear, accompanied by a translation on your phone to offer the gist of what's being said, with the help of the Google Translate app on your phone.
Q5: Will AirPods work with the Google Pixel?
By pressing and holding the setup button on the back of the AirPods case with the earphones inside, and then confirming the connection under Android Bluetooth settings, AirPods can be connected to a Google Pixel. That works in a predictable manner.
Q6: Are Pixel Buds compatible with Samsung devices?
True wireless earphones aren't just for iPhone owners who have Apple AirPods. The Samsung Galaxy Buds Plus and Google Pixel Buds A-Series both work flawlessly with Android devices and offer a variety of extra features.
Q7: Will a Pixel Buds 2 be released?
On October 15, 2019, Google revealed the second generation Pixel Buds at a hardware event, and they were available in the United States in April 2020.