Google Pixel Watch Is Expected to Come With an Older Exynos 9110 Chipset
Pixel Watch by Google? The long-awaited Pixel Watch is officially here, and it'll be available this fall. The Google Pixel Watch is now available for purchase. For the first time, Google announced its long-rumoured smartwatch at Google I/O 2022. Despite the fact that there were numerous grounds to suspect a Pixel-branded wearable was on the horizon, Google confirmed it.
Now we have to wait. The Pixel Watch will be released alongside the Google Pixel 7 series this fall. We know it'll run Wear OS 3, making it the best smartwatch Google's wearable software has to offer. It will also use Fitbit's fitness tracking and bring some new Android experiences to the wrist.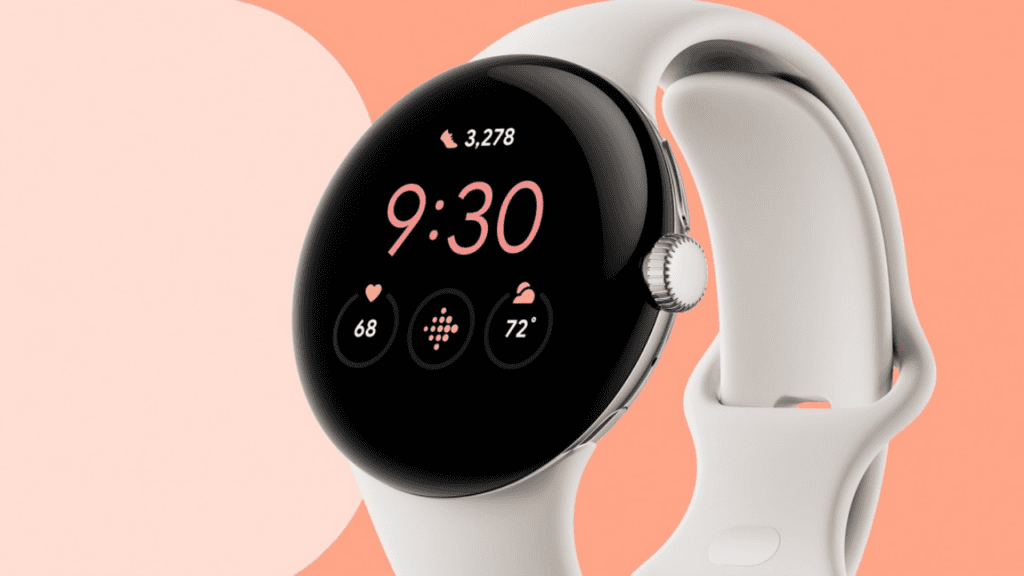 Google Pixel Watch
It'll have to compete with the Samsung Galaxy Watch 5 and even the Apple Watch 8, as well as Pixel smartphone owners who've been waiting for an in-house companion smartwatch for years. But, before we get ahead of ourselves, here's everything we know about the Google Pixel Watch, from its planned debut date and pricing to its potential features.
Google Pixel Watch information (updated May 14)
According to rumours, the Google Pixel Watch will be powered by a Samsung Exynos chip that is four years old. At Google I/O 2022, the Google Pixel Watch was unveiled. The wristwatch will be released in the fall alongside the Google Pixel 7 and Google Pixel 7 Pro, according to the presentation.
When will Google Pixel Watch be available?
The Google Pixel Watch will be released in the fall. If we were to pick a month, it would be October. After all, Google has a history of holding hardware launches in October. We'll learn the actual release date of the Google Pixel Watch at this event.
The Pixel Watch recently cleared a number of regulatory barriers, including the Bluetooth Special Interest Group, which is required for it to reach the market. This indicates that the device is nearly finished.
Price rumours for the Google Pixel Watch
What is the price of the Google Pixel Watch? If we had to guess, it wouldn't be as much as an Apple Watch. The Pixel Watch price has yet to be announced by Google, but we expect it to be in the mid-range. We expect Google will try to undercut the Apple Watch Series 7 and Samsung Galaxy Watch 4, which both start at $399 and $249, respectively.
The Google Pixel 6 series is similarly less expensive than both the Galaxy S22 and the iPhone 13. It won't be the cheapest option on store shelves, but depending on size and LTE options, it might cost between $200 and $350. Again, this is simply speculation based on what we know about Google's hardware division's pricing approach.
Design of the Google Pixel Watch
Based on what Google has teased, the Google Pixel Watch design still appears like renders. It has a circular appearance on the right side with what appears to be a digital crown and possibly some buttons. During I/O, the colour displayed is silver, with no indication of additional colour or size possibilities. Many smartwatches on the market are available in two sizes, so Google may follow suit.
As a result, the Pixel Watch appears to be a simple and minimalist smartwatch, similar to the design of previous Pixel gadgets. Interchangeable bands, on the other hand, would allow users to personalise their watches. For the time being, the inside design is a mystery.
According to leaked information from Yogesh Brar, the Pixel Watch will have the same sensors as the Samsung Galaxy Watch 4, which means it will have the same 'BioActive Sensor' that measures heart rate, ECG, and body fat percentage.
An even older technology could be found inside the Google Pixel Watch. 9to5 According to Google, the watch will be powered by a 10nm Exynos 9110 CPU, which initially appeared on the Samsung Galaxy Watch in 2018.
Fitbit features on the Google Pixel Watch
The Google Pixel Watch's most enticing feature is that it will use Fitbit fitness monitoring. Google Fit is a disappointing health app, especially when compared to what the greatest Fitbit devices can do. The Pixel Watch will have Fitbit Premium features such as workout tracking, active zone minutes, and other health-monitoring functions.
As a result, the Google Pixel Watch vs. Samsung Galaxy Watch 4 battle will be one to watch in the fall.
Wear OS by Google Pixel Watch
The Pixel Watch will include Google's Wear OS platform, which comes as no surprise. But what makes the programme unique, or should we say superior? Continuous heart-rate monitoring with Google Fit, contactless payments with Google Pay, and hands-free Google Assistant access, as well as a Google Play smartwatch store, are all popular Wear OS features on third-party smartwatches like TicWatch and Fossil.
These features didn't always make up for Wear OS's faults, but on the Galaxy Watch 4, the newer, more streamlined version of the Wear OS works brilliantly. When new Wear OS-eligible smartwatches are updated later in 2022, we should get a clearer feel of what Wear OS looks like sans Samsung's own integrated UI.
Apple Watch vs. Google Pixel Watch
The Google Pixel Watch has the ability to defeat the Apple Watch at its own game, but it will require a significant investment from Google as well as some standout features. This would include a fantastic Wear OS experience that is both intuitive and full of amazing apps.
Google would also need to put Google Assistant and its benefits over Siri on your wrist, while also providing seamless connectivity with other Google services such as Gmail, Google Photos, and Google Calendar. The Pixel Watch will need to expand on its Fitbit acquisition to deliver a fitness wearable that outperforms the Apple Watch in terms of sensors and workout tracking.
Two particularly useful features are the Fitbit Daily Readiness Score and Active Zone Minutes. Last but not least, the Pixel Watch will need to outperform the Apple Watch in terms of price and battery life.
Expectations for the Google Pixel Watch
As previously said, the Google Pixel Watch is highly anticipated. Google is giving us a few months to wait for its first in-house smartwatch, which has been speculated for several years. We can hope for the best, but there's no way of knowing until it's on our wrist.
Also Read: 
Google Pixel 7 Pro Leaked Case Renders Confirm the Camera visor
Huawei GT 3 Pro Unleashed Edition With New Features Is it Worth to Buy
Google Pixel 6a price, Specification in UK, Canada, France and 12 other countries
Apple is testing USB-C iPhone models for 2023
FAQs:
Q1: Is there a watch on the Google Pixel?
Pixel Watch from Google. On Wednesday, Google unveiled its long-awaited Pixel Watch, extending the company's hardware push. During the Google I/O conference, the firm previewed its first smartwatch but expects to share additional specifics closer to the device's fall release.
Q2: Will Google release a Pixel smartwatch?
The most interesting of them was the announcement that Google wants to return to the Android tablet market next year and that its first wristwatch, the Pixel Watch, will be released later in 2022.
Q3: Is there a Pixel smartwatch?
The firm announced plans to ship its first Pixel smartwatch this fall at its I/O developer conference on Wednesday. Google announced its own smartwatch, named the Pixel Watch, during its I/O developer conference on Wednesday.
Q4: Is there a Google smartwatch?
At Google I/O 2021, Google unveiled their redesigned Wear OS wristwatch platform, which was created in conjunction with Samsung.
Q5: Is Fitbit owned by Google?
Google just announced that it had finalised its acquisition of Fitbit, the leading wearable fitness company. The anticipated acquisition of the brand by Google had been reported for more than a year, and now that it has been completed, some may be concerned about the fitness-focused company's future.
Q6: Is the Google Pixel an Android device?
For the past several years, Google's Pixel phones have been our favourite Android phones at WIRED. They have industry-leading cameras, receive frequent software and security upgrades straight from Google (much like iPhones), and are reasonably priced.