GTA 6 dates leaked: Release Date, Trailer, Story & Leaks
gta 6 dates leaked. When Grand Theft Auto 5 was released in 2013, gamers were eagerly awaiting the release of GTA 6. There have been numerous leaks and hints about Rockstar's future game, despite what seemed like an eternity of silence from the company. Let's take a closer look at Grand Theft Auto 6 and what we've learned so far.
Is there going to be a sixth instalment of Grand Theft Auto?
So, first and foremost, is there going to be a GTA 6? Yes, this is a valid question. Rockstar stunned their fans on February 4th, 2022, with a surprising revelation via Twitter and their blog. Rockstar announced that Grand Theft Auto 6 was in "active development" while not giving us any new information.
It has been mentioned in their blog and on Twitter that their goal is to always create something greater than before with each new episode of the series. Rockstars has nailed this principle of continuous improvement, as evidenced by the high quality of their games over the last few years. Fans should keep an eye on the Rockstar Newswire for more information, according to a post and a response to a tweet from the company.
The CEO of Take-Two also made a few statements at the same time. According to the CEO, it is entirely up to the labels to decide when new initiatives will be announced. His statement ended with the promise of more information. There are two ways to learn more about GTA 6: through leaks or straight from Rockstar, which is what he stated in his message.
Many GTA 6 fans were upset to hear that the game was no longer in active production, despite the initial excitement this revelation generated. More than just confirmation, they were eager to learn more about Grand Theft Auto 6.
The release date of GTA 6
Here's all you need to know about the GTA 6 release date, including some interesting leaks.
Possibilities of a Delay
Release dates for major AAA games can be a bit of a challenge. " It's common for them to be held up by delays, last-minute modifications, and more. Even Rockstar's most recent AAA game, Red Dead Redemption 2, was delayed before its release. So, even if a release date is leaked or Rockstar makes an official announcement, you should be prepared for it to be pushed back.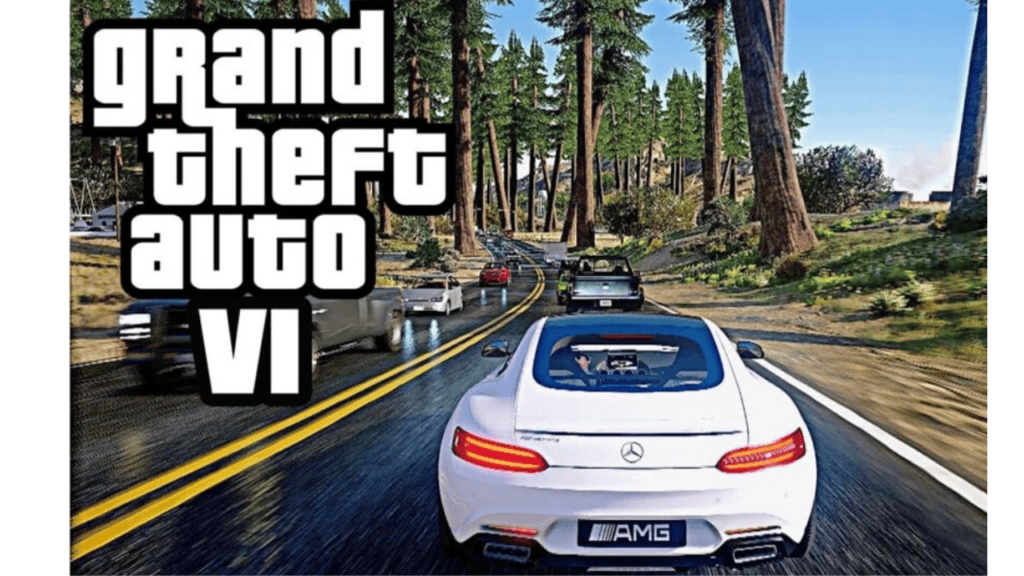 Announcement
In April 2020, a Kotaku Report stated that GTA 6 was being developed. According on the information provided, the game's overall size would be considered moderate.
Even a fairly substantial game, according to Rockstar's standards, is still a large one. It was also said in the report that Rockstar intends to keep expanding the game's size through frequent updates. They're employing this method in an effort to lessen the strain on the creators and expedite the release of the game.
In terms of marketing, Take-budget Two's is its best indicator.
Sherlock-like predictions have been made about the game's release date, even though we haven't disclosed any specific information. Budget for Take Two Interactive's marketing. Take-Two is anticipated to spend $89 million on marketing between April 2023 and March 2024, according to a report by VentureBeat.
Their typical marketing budget has been increased significantly by this amount. Indeed, it represents more than half of the anticipated budget for the company's forthcoming fiscal years.
Several observers, including industry analyst Jeff Cohen, have speculated that the big increase in the budget could be due to the release of GTA 6. GTA 6 is expected to be released between April 2023 and the end of March 2024, according to him. And all of the company's marketing funds will be used to promote the game.
The previous marketing budgets have been able to make comparable predictions in the past as well, according to Cohen. Marketing budgets were also used to estimate the release dates of games like Red Dead Redemption 2.
After April 2023 and closer to March 2024, if the prognosis is right, we can expect GTA 6 to be launched.
Additionally, a press release stated that Take-Fiscal Two's Years 2021 through 2024 are predicted to produce a compound annual growth rate of 14 percent.
If there is a new Rockstar game launched in 2024, many believe this increase will be possible. GTA 6 is the most likely candidate for the title of the upcoming video game.
A source of leaks
Tom Henderson, a leaker, has also provided information. Accurate leaks about Battlefield and Call of Duty have been known to come from him in the past. Leaks were released on YouTube by him in a video.
As we previously discussed, his GTA 6 release date leaks correspond with our discussion of the 2024 budget rise. GTA 6 won't be available until 2024, according to Henderson, because Rockstar has been preoccupied with "staff well-being." Essentially, this suggests that Rockstar is not interested in putting their staff under a lot of stress or putting them under a lot of pressure.
It appears that Rockstar does not want to release trailers or promise release dates 
until it is sure in its claims. This is due to the company's staff well-being philosophy. In other words, they're doing everything they can to keep things moving along quickly without overtaxing their staff.
The success of GTA 5 is also a factor in the delay. GTA 5 has been around for the same amount of time as the majority of the GTA games. However, the online mode has kept GTA 5 fresh for nearly a decade. Rockstar does not want to jeopardise it by producing a new game that utterly overshadows the prior one..
According to Jason Schreier, another journalist, the statements made by Henderson fit up with what he has heard.
Chris Klippel, the author of Rockstar Mag, has also said that Rockstar has made great progress on GTA 6, although they are unlikely to unveil anything until the end of 2022 at the earliest.. And, of course, it won't be out until at least the end of 2024.
Only speculation and leakers can tell us more about GTA 6's release date at this point, and until then, all we can do is wait for additional information.
a teaser for GTA 6
For now, Rockstar hasn't released any information about a possible trailer or substantial disclosures about it. In contrast to GTA 5 and Red Dead Redemption 2 when trailers were released before announcements, this announcement came before the trailer.
However, this time around, they did not release any sort of teaser or screenshots to accompany their announcement. A simple blog post and a tweet were all that was needed to herald the game's progress.
There were rumours that the Take-two and Rockstar live stream on May 16th will feature some sort of trailer. In the stream, there was no news about gta 6 dates leaked. Hosts tried to play folks off or outright ignore queries about GTA 6 when they were asked.
As a result, we'll have to wait a bit before learning anything definitive about the GTA 6 trailer.
Where will GTA 6 take place?
Rockstar has yet to confirm the location of GTA 6's storyline, as has been the case with all recent GTA 6 reports. However, a slew of leaks and rumours have revealed potential locations for Grand Theft Auto 6.
Take-Two also provided some further information, which you may see here: Take-Two Interactive Has Possibly Revealed GTA 6 Map Details. Let's take a look and see if it's big enough to cover the whole of the United States.
America's Project
The Know's video is one of the major leaks that has given supporters hope. Project Americas, according to the channel, is the codename for gta 6 dates leaked. The game's codename is derived from the fact that you'll be travelling back and forth between the United States and South America throughout it. However, it is believed that the most of the time would be spent in the U.S.
According to the latest leak, GTA 6 will be set in Vice City, which is the Rockstar version of Miami, as seen in GTA Vice City. The source stated that the tale will revolve around a Narcos-style story in which the characters would be running a drug company.
A now-deleted Reddit post that corroborated The Know's assertions served as further evidence to back up the leak. Project America was the codename for GTA 6, according to the leak, and the game has been in production since 2015. However, when the release date of Red Dead Redemption 2 drew nearer, work on the game was evidently put on hold or slowed.
To my knowledge, no previous Grand Theft Auto game has tackled this topic in considerable detail. That's because the setting is set in multiple time periods. The game will take place from the 1970s through the 1980s in cities like Vice City and Liberty City.
Also Read: 
Pros and Cons of Taking GTA 5 Crossplay Online
Nvidia GTX 1630 leaks, an entry level Turing card
Motorola Moto Edge 30 Fusion Prices, Features, with great connectivity
FAQs:
Q1: What are th4 gta 6 dates leaked leaks?
As a result of these claims, a slew of 'leaked' photos have appeared online in the early months of 2020, purporting to show portions of the main GTA 6 map and aligning with the Project Americas rumour. Four map leaks have occurred so far, each claiming to show an entirely different area of the overall map.
Q2: When will Grand Theft Auto 6 be released?
GTA 6 will not be released in the next three years, according to internal plans at Take-Two Interactive. According to the financial report, all of Rockstar's upcoming games are scheduled for release between 2023 and 2025.
Q3: Is GTA 6 going to cost a lot?
Take-Two CEO statements in March 2021, however, have made it more probable than ever that GTA 6 will cost $70. Most major AAA titles coming to the PS5 and Xbox Series X consoles are now being priced at the same level as their predecessors.
Q4: is GTA 6 based on what city in the United States?
The universe of Grand Theft Auto V has many different interpretations of well-known American locales. San Andreas is Rockstar's take on the state of California, with Los Santos serving as Los Angeles. Liberty City is Rockstar's take on New York City.
Q5: How far in advance can you buy gta 6 dates leaked?
If you pre-order, you'll get the game's key on the game's release date, December 31, 2022! Offers on other stores may differ in terms of bonuses, if any are included. The venerable Grand Theft Auto series will continue with Grand Theft Auto 6.
Q6: Is there a gta7 in the works?
The process of creating and releasing Grand Theft Auto 7 is expected to be no different. It's possible that Grand Theft Auto 7 will be released in 2037 at the earliest if it takes as long to produce as GTA 6.