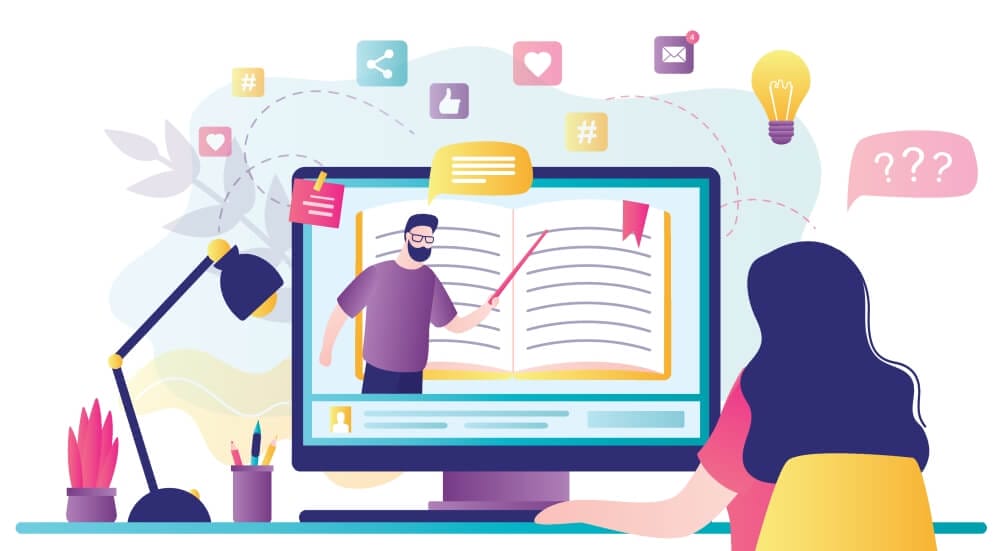 Guide to Effective Microlearning Design
The concept of microlearning has gained much popularity in the fast-paced environment of corporate training today. This is an environment where convenience is essential, accessibility, and the quality of the information provided, are extremely important. Those with busy schedules will especially find microlearning useful, as they will be able to receive essential information instantly at their fingertips.
A microlearning strategy can be applied in both formal and informal settings, with the informal training setting being more common. A microlearning course provides learners with relevant information in a short period of time, which makes it learner-centric. This makes it easier for learners to retain information.
In terms of business value, microlearning offers the advantages of speed and affordability. Since microlearning has a shorter duration, it is less expensive than regular e-learning and is easier to create, deploy, and update. Microlearning is always developed around the learner.
Therefore, microlearning design should begin with an analysis of the learner's needs. There are a few ways of doing that:
Learner's Environment
You must consider the learning environment of the learner. Podcasts can be a great learning material for sales professionals who travel often. Meanwhile, those who work in offices with a busy and noisy environment might prefer infographics and images as hearing is difficult.
On the other hand, managers who need to study a program may prefer a brief guide, a video, or an infographic. Thus, there is a chance that the learner's environment will affect the format of the microlearning.
Designing Based on Expertise
When designing microlearning, it is essential to consider whether learners have prior knowledge and whether they need additional expertise. You might need the same content for all of your learners if they have the same level of experience and familiarity with the topic.
Whereas, if you have learners with varying levels of expertise, whether they're new employees or experienced professionals, or if their needs vary, you might design your microlearning program differently with adaptive content. You could offer adaptive microlearning as a game, enabling experts to rapidly progress to more difficult levels.
Or, you can develop a chatbot based on text-based instruction and give them relevant content, based on what they are capable of learning or how high their knowledge level is.
A microlearning platform that is adaptive meets learners where they are and challenges them to reach their full potential. Based on each learner's past performance, the algorithm tailors the content to them, emphasizing areas of weakness and avoiding repetitive reminders about knowledge-rich content.
The Mobile-friendly Design
Learning is also a time-consuming endeavour. Learners need to access information quickly and return to work as quickly as possible. You can integrate microlearning into their workflow with ease through many microlearning formats. Microlearning on the go is so convenient that learners only have to set aside a few minutes in the morning before they start their workday.
Furthermore, they may learn during their breaks, particularly if they do not have access to a mobile device while working, such as factory workers. On the other hand, sales representatives may have their training while they're on the road. Microlearning content can be used to reinforce what learners have already learned, helping them to perform well.
In the future, they will continue to accumulate knowledge by re-viewing training material. Every learner has different needs when it comes to designing and delivering microlearning.
Picking the Right Format
There are three factors to consider: the learning objective, the learners' environment, and the overall needs of the learners, such as degree of depth, adaptive content, or standardized content. Each factor influences the microlearning format and design.
This choice is also greatly influenced by the content itself. Flowcharts and visual examples are great for teaching a process but not so helpful when discussing a concept or reviewing a product.
Self-paced learners can benefit from performance enhancement by using short articles and documents, graphics, edited videos, a library of videos, or even articles in blogs and newsletters.
Large groups of learners who need the same content may benefit from videos, podcasts, and short eLearning courses.
Listeners who spend much of their time driving can benefit from podcasts.
A gamified training program is an excellent way to deliver microlearning that covers a wide range of topics, including product features and terminology.
By repeatedly exposing learners to the same material, adaptive microlearning can build knowledge retention.
Conclusion
You must develop the microlearning course once you have decided on a purpose and a format, as well as writing the content. It is possible to create short eLearning courses using authoring tools or even PowerPoint. Microlearning development is also heavily influenced by your budget.
Microlearning can be developed using various formats, platforms, and contents. Make sure to properly compare the platforms to understand what course creating tools and options it offers. Thus, you can select the perfect platform which can satisfy your learner's needs.
For instance, you can look for Kajabi vs Thinkific comparison to look for features that you need. You can use this comparison to get a sense of which microlearning formats are available to you. Ultimately, the information you receive from this comparison will help you develop a microlearning course that will suit your needs.