The home theater software Kodi is probably the best solution out there if you want to get the best media manager/player for all the video files on your computer, hard drive or media server. For example, in our guide about setting up a Raspberry Pi so that it automatically downloads all new TV shows episodes, Kodi is the program of choice to watch them.
Setting up a media server together with Kodi (formerly called XBMC) can take up quite some time. Especially when you're doing it for the first time, you might be close to giving up because you cannot figure out things that aren't that difficult.
When I was setting up Kodi, I had no idea where to start after I installed it on my Amazon Fire TV. The most important step, of course, is to tell Kodi where it can find all my media files. Adding video sources is pretty straightforward if you know what to do. For the sake of your nerves, I'm going to show you how it's done, so that such a small yet important setup won't cost you more than a couple minutes.
Adding sources in Kodi
In the main menu of Kodi, select Videos and then Files. Now you should be able to select "Add Source".
In the Add Source window, select Browse.
Search for the folder you keep all your video files in and hit the OK button.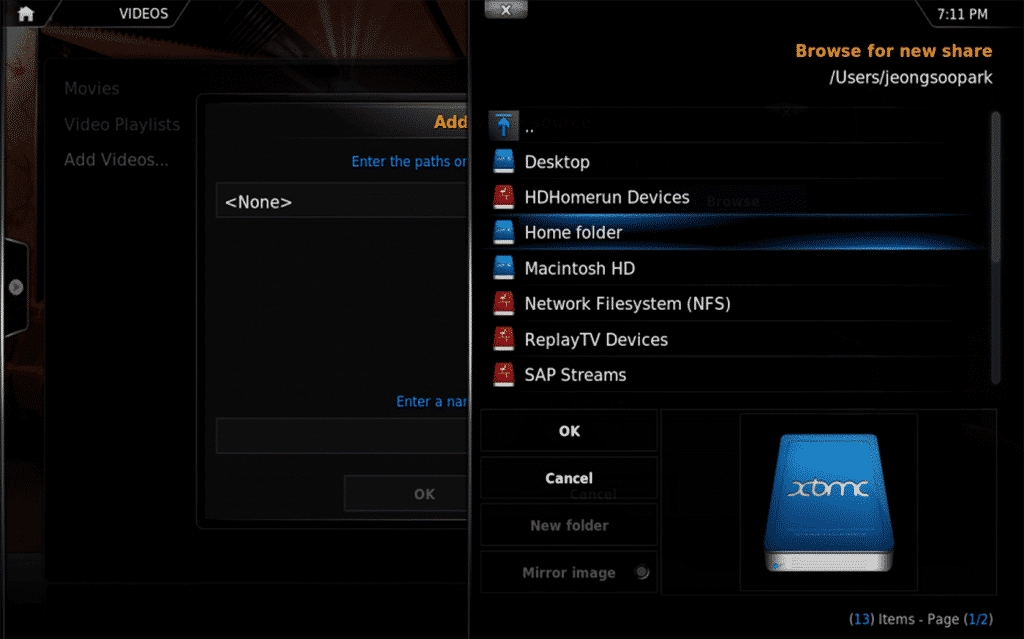 Give the source a name of your choice.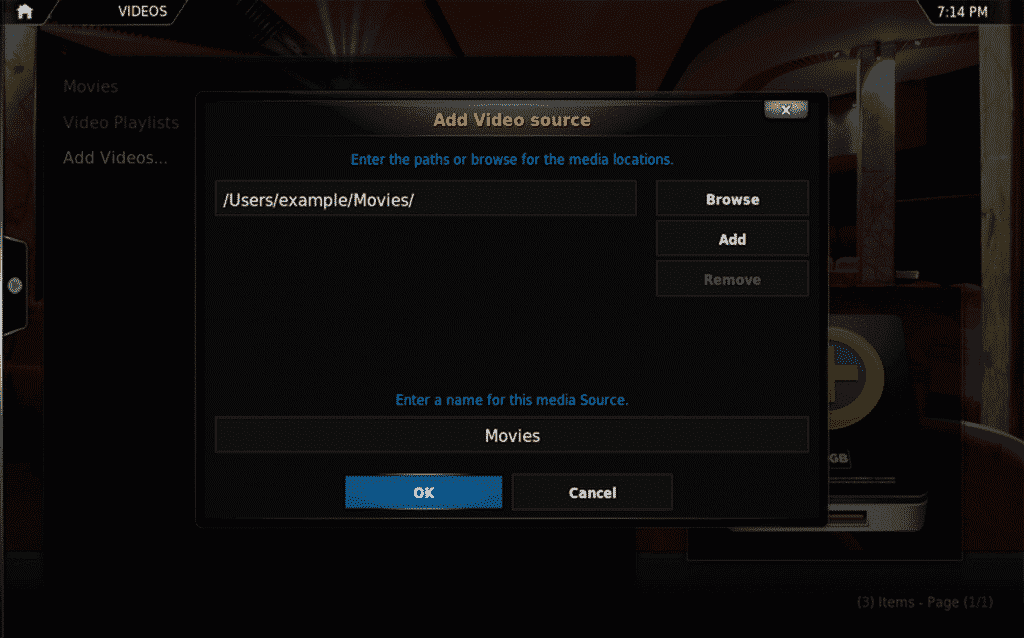 Now you have to set the content of the source which means telling Kodi if this source contains media like movies or TV shows. This way, Kodi can download the correct meta info of your media such as images, plot summaries and trailers.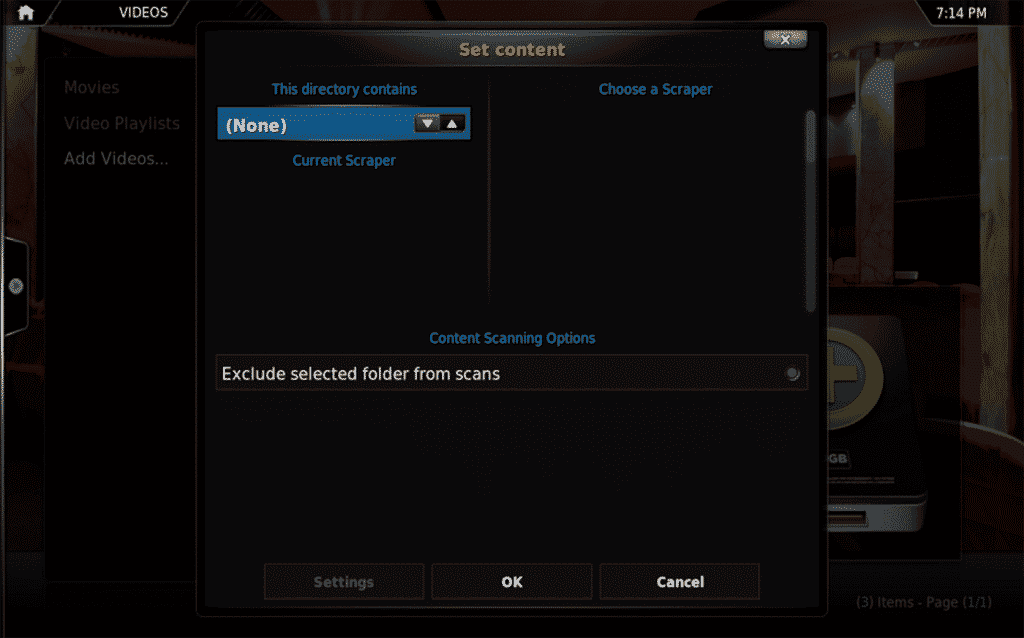 On the bottom, select the scan option you prefer the most.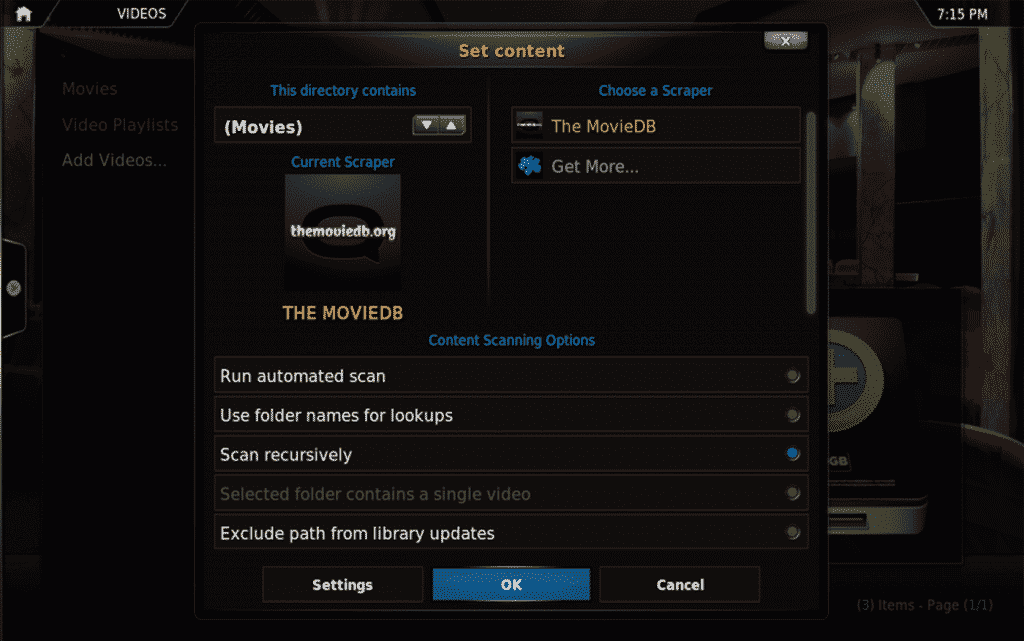 That's it. Hit OK and then Yes in the pop-up asking if you want to do the initial scan of all media within the source. You can also add more than one location to a source. For example, you might want to combine a location on your computer with an external drive, both containing movies. The process is basically the same. All you have to do is editing an existing source and select "Add" to add another location to the source.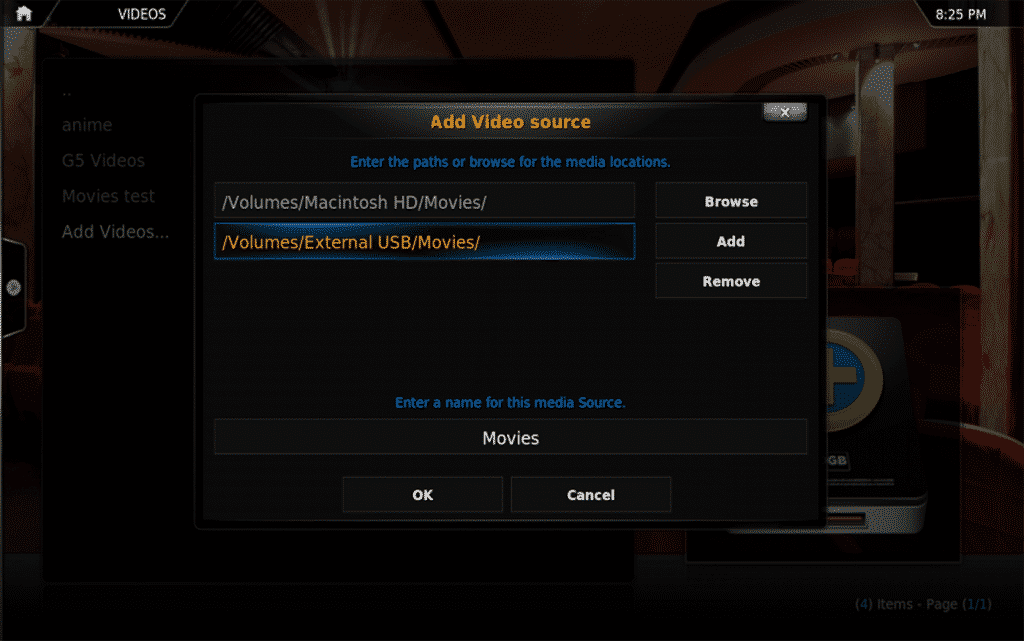 Should you run into any troubles and need help, feel free to comment!