How to Buy More Storage on iPhone? Whenever you buy an Apple device like iPad, iPhone, or iPod touch,  it has a built-in storage capacity set. The use of storage is done by our enjoyment contents like applications that you buy uses storage, the photos you click, the videos you make use of storage, and many other contents. Your device fills up according to the storage present in your device. If the device storage is full, you can't increase the storage, but you only can free up the space. 
How to see the storage in the device: 
Click on the settings 

Tap on the General icon

Tap on the Device Storage option

The amount of storage used will be shown there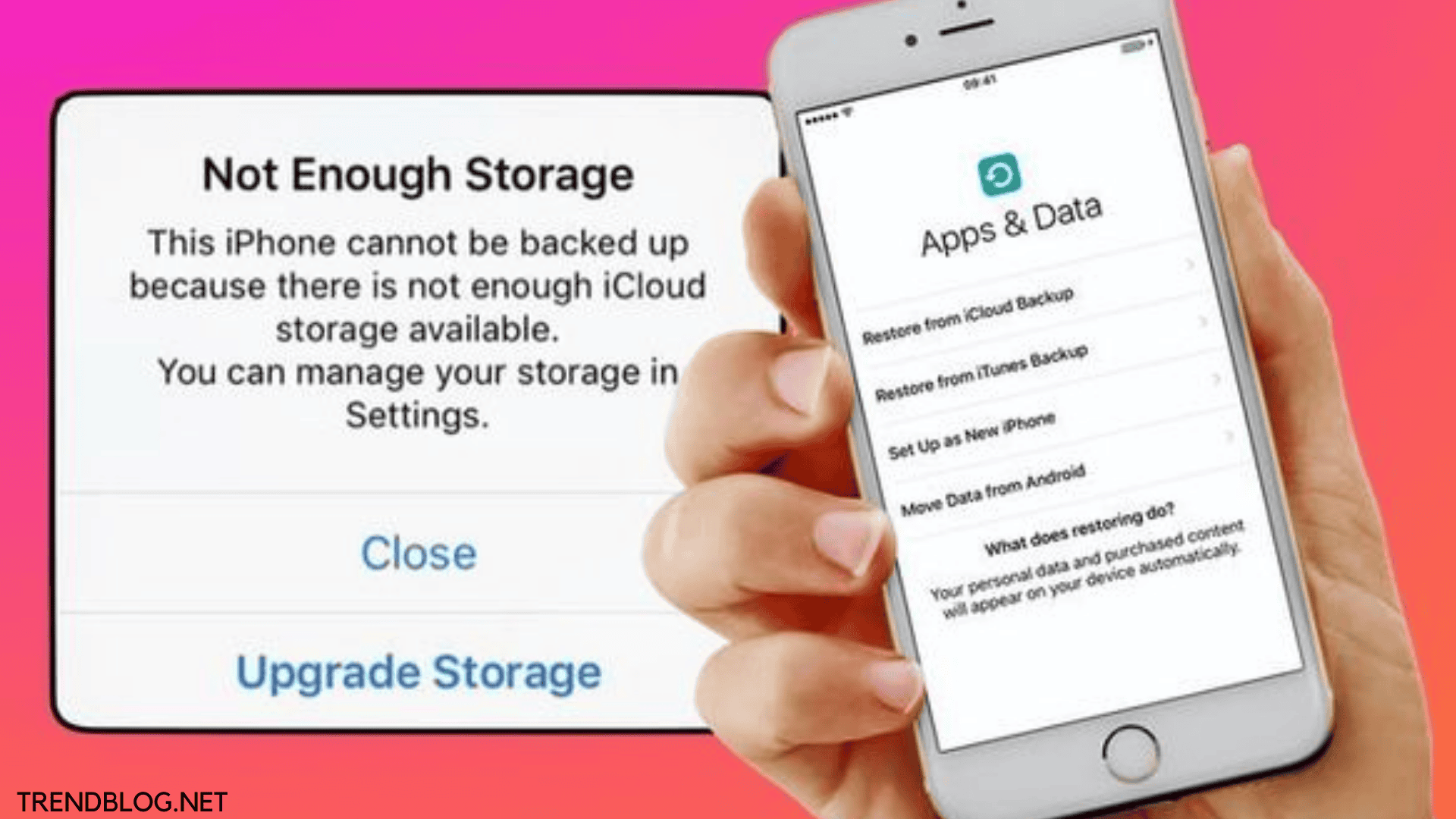 How to Buy More Storage on iPhone
Use iCloud Storage:
When you use iCloud, you can automatically access 5GB more storage. This storage can be used to back up your device and keep all the photos, videos, documents, and texts and to keep them safe. If you end up running out of storage of iCloud also, you can upgrade to iCloud+ or free up space by deleting some contents.
How to See iCloud Storage:
Click on settings

Tap on your name

Tap on iCloud

The amount of iCloud storage used will be shown there
Plans of iCloud Storage:
There are four plans available for iCloud storage. They are:
5 GB: This storage plan is free of cost as it is inbuilt in your device. You can downgrade to this plan whenever you want, even after subscribing to another plan.

50 GB: The cost of this plan is $0.99 monthly and is enough for the backup for iPhone and iPad on the same ID.

200 GB: The cost of this plan is $2.99 monthly and can be shared with other devices in a family.

2 TB: The cost of this plan is $9.99 monthly and can be shared. 
Tip: If you have upgraded to a plan that allows sharing in a family, you can add family members to your plan on your iPhone from the Settings option.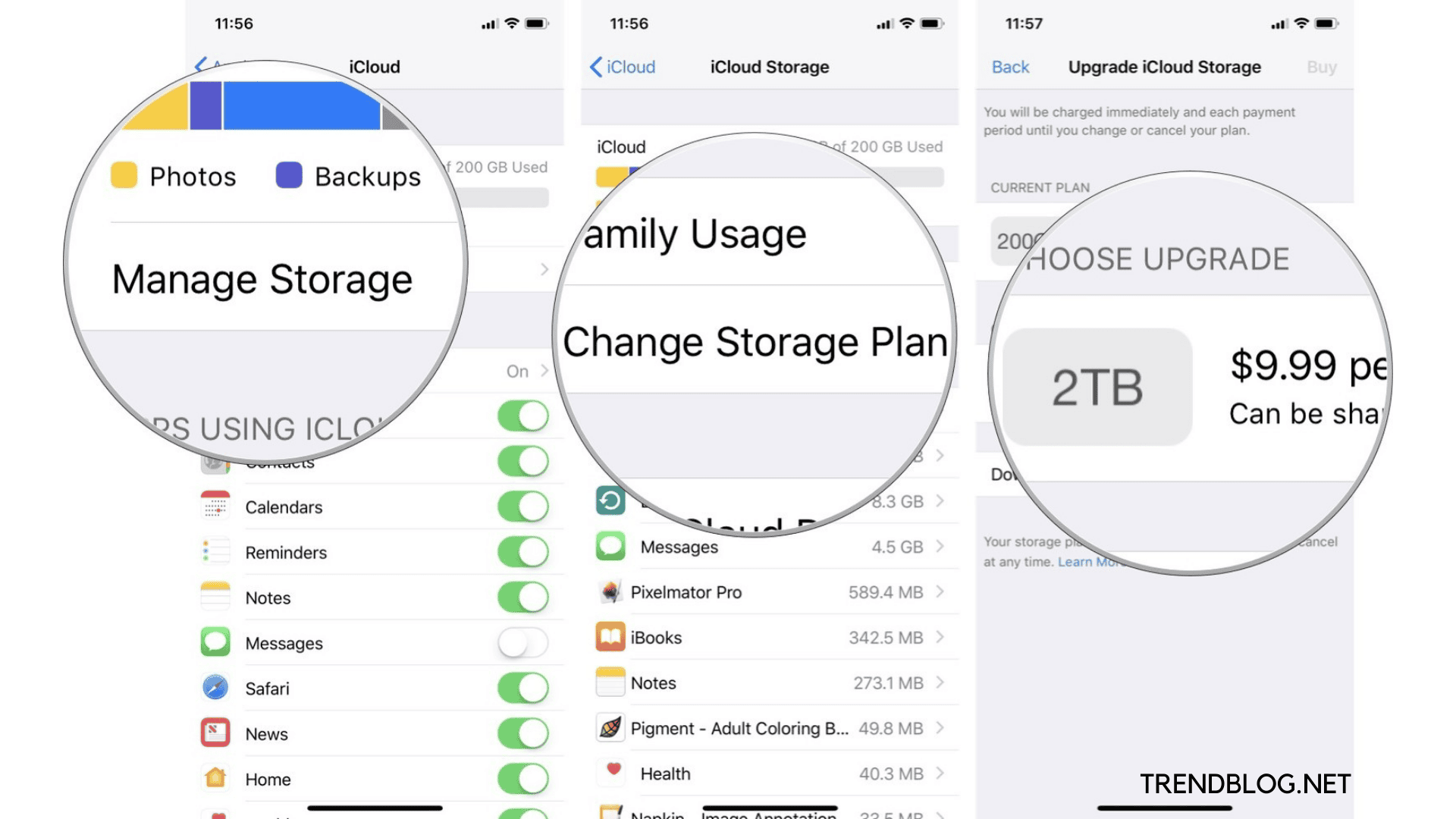 Also Read:
How to Find Hidden Photos on an iPhone and iPad Within Minutes
Fixing Xbox One Error E102: A Step-by-Step Guide
How to Restrict and Unblock Contacts in Gmail (2022) UPDATED!
How To Get More iCloud Storage for Free in 2022
iCloud Storage Plan Can Also Be Updated From System Preferences on Your Mac.
Click on the Apple menu

Go to duel preferences and then on Apple ID

Click on the iCloud option

Select the Manage option on the lower right corner

Select on change storage plan or click on buy more storage option and choose any plan

Click on the next option and enter your Apple ID password 
There is a professional iPhone cleaner or iPhone data manager tool for some old iPhones. Also, there is an app designed to free up iMyFone Umate Pro space. Rather, It includes five modes to free up the iPhone storage, clean the storage up to 40%, and wipe the personal data without any recovery rate. 
It requires only one click to clean the junk files and the temporary files. You can also compress photos, videos, large files and delete some applications using this. It also can Erase deleted files that were previously deleted and cannot be recovered again. However, It will also delete personal photos, history, or other personal details to free up space. It erases incomplete private fragments that a third party produces.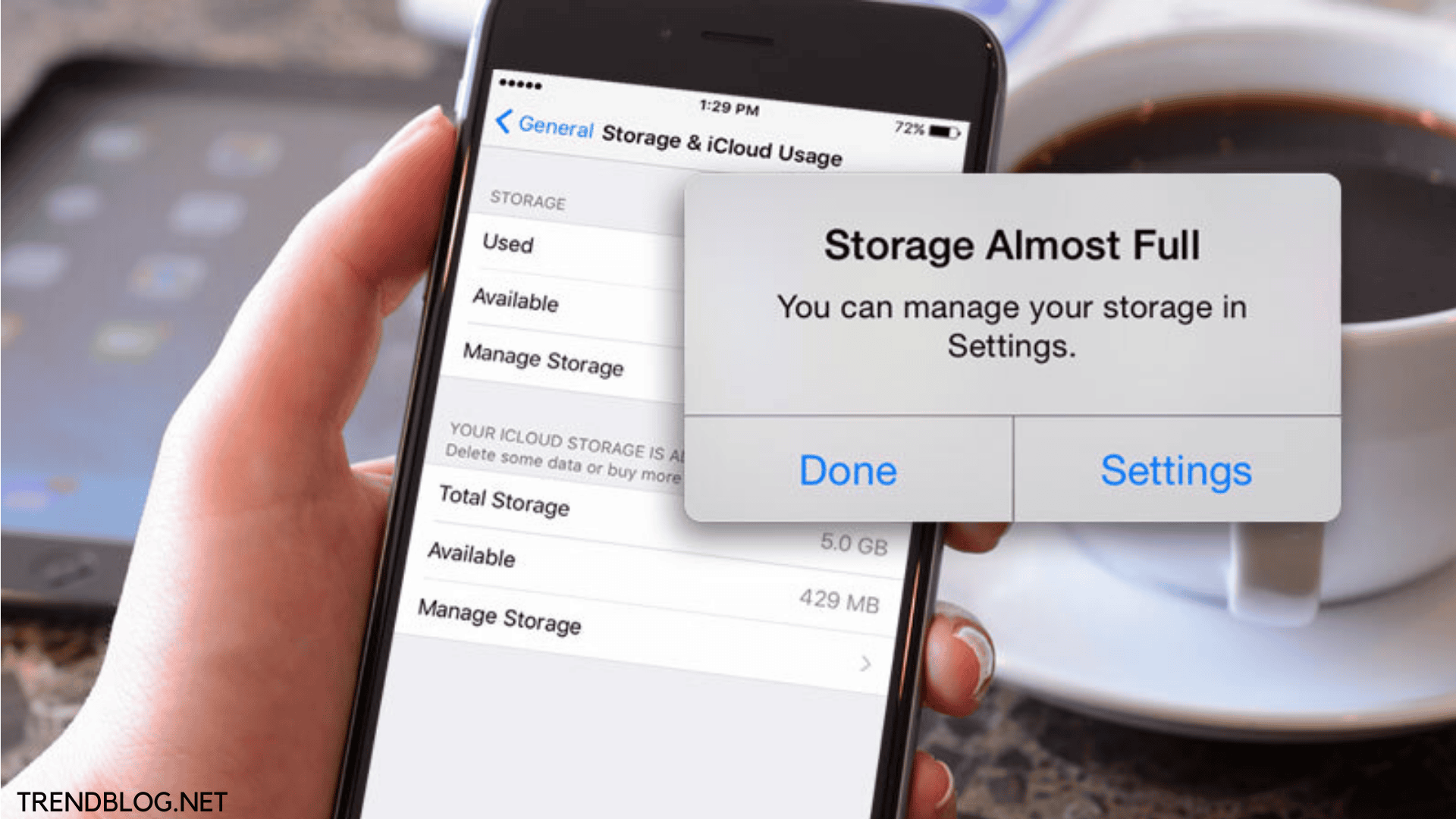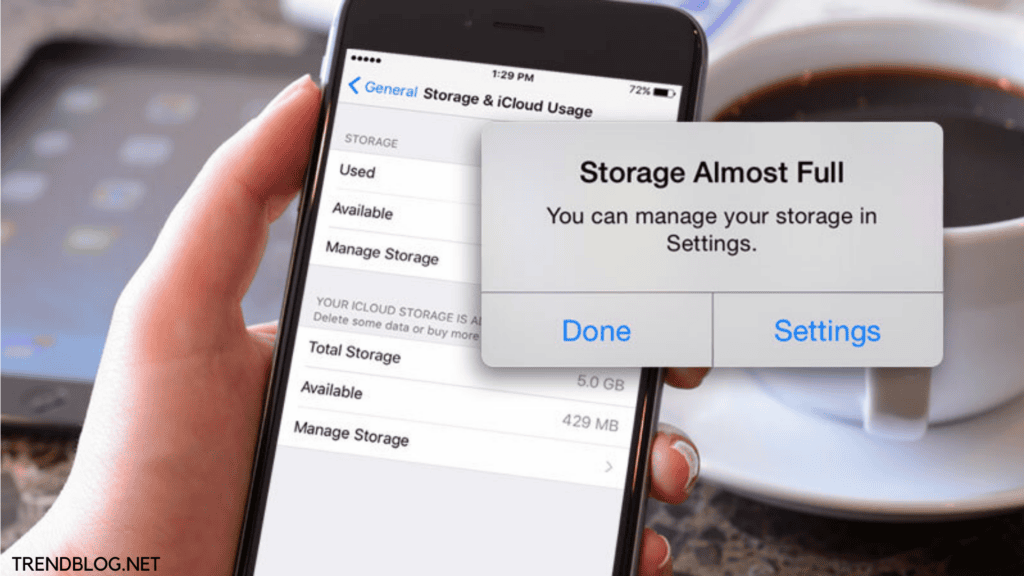 Guide to Get More iPhone Storage: 
Connect your iPhone to your computer and launch iMyFone Umate Pro.

Select on the clean mode from the left side panel 

Start the iPhone data analysis scan

Click to erase all the junk files in iPhone for more storage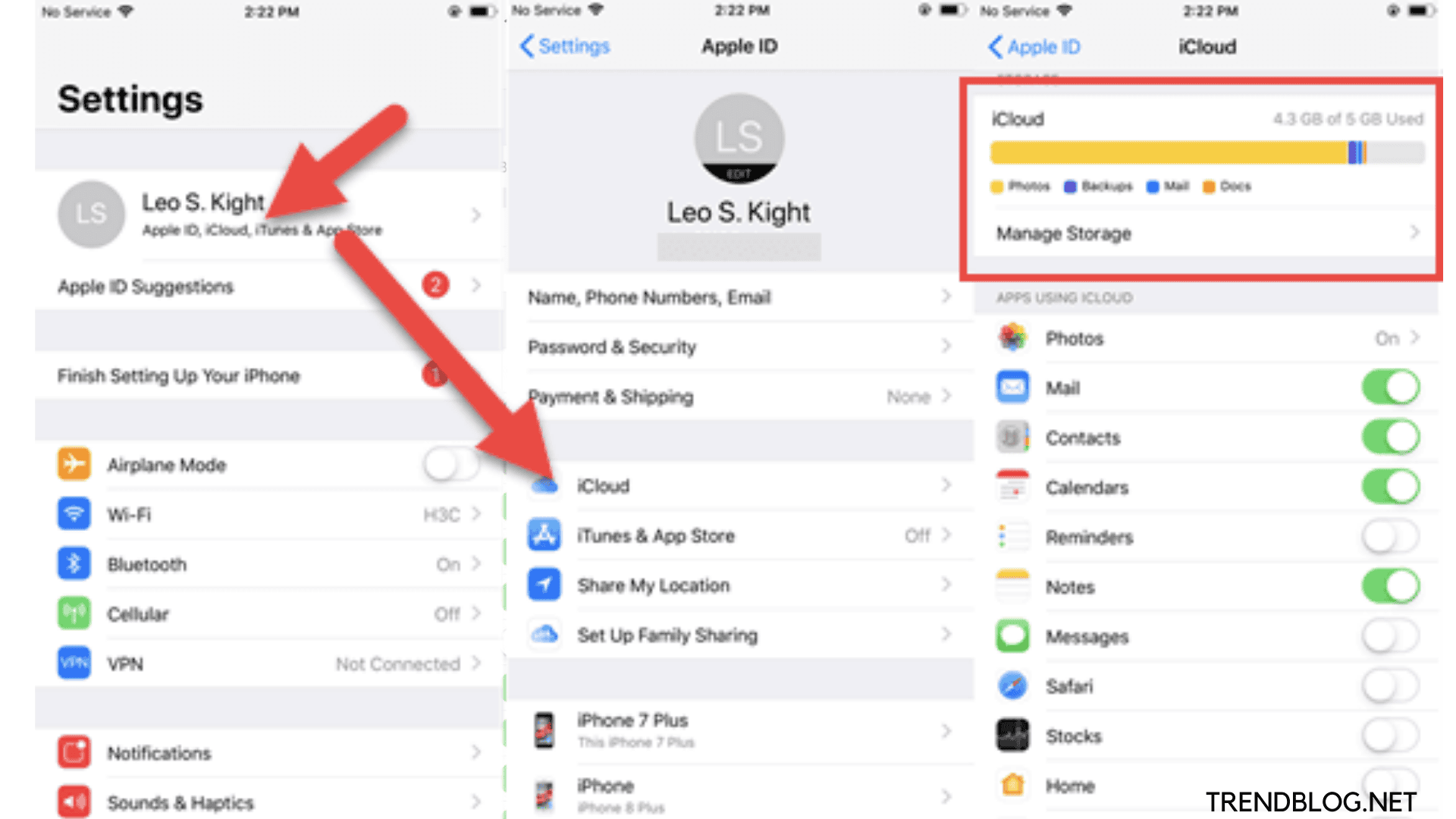 Apart from purchasing SD cards or deleting old files or any other option, there is another method you can opt to integrate more memory in your iPhone. Also, you can follow the steps to buy more iPhone storage and increase the storage from 16 GB to straight 20 GB.
Remove your old memory card from your iPhone, which means you need to open up the phone by unscrewing and then removing the memory. 

When you have removed the old memory, transfer all the data from 16 GB to 20 GB memory.

Now insert it in your iPhone and tight the screws and restore it.
The point comes out from all of it.
Backing up your iPhone data to the iCloud app is the perfect way to free up space. As Apple allows only 5 GB iCloud storage, upgrading it for more space is also good. Deep cleaning your phone to get more free space with an amazing and easier tool- iMyFone Umate Pro is also a good idea.