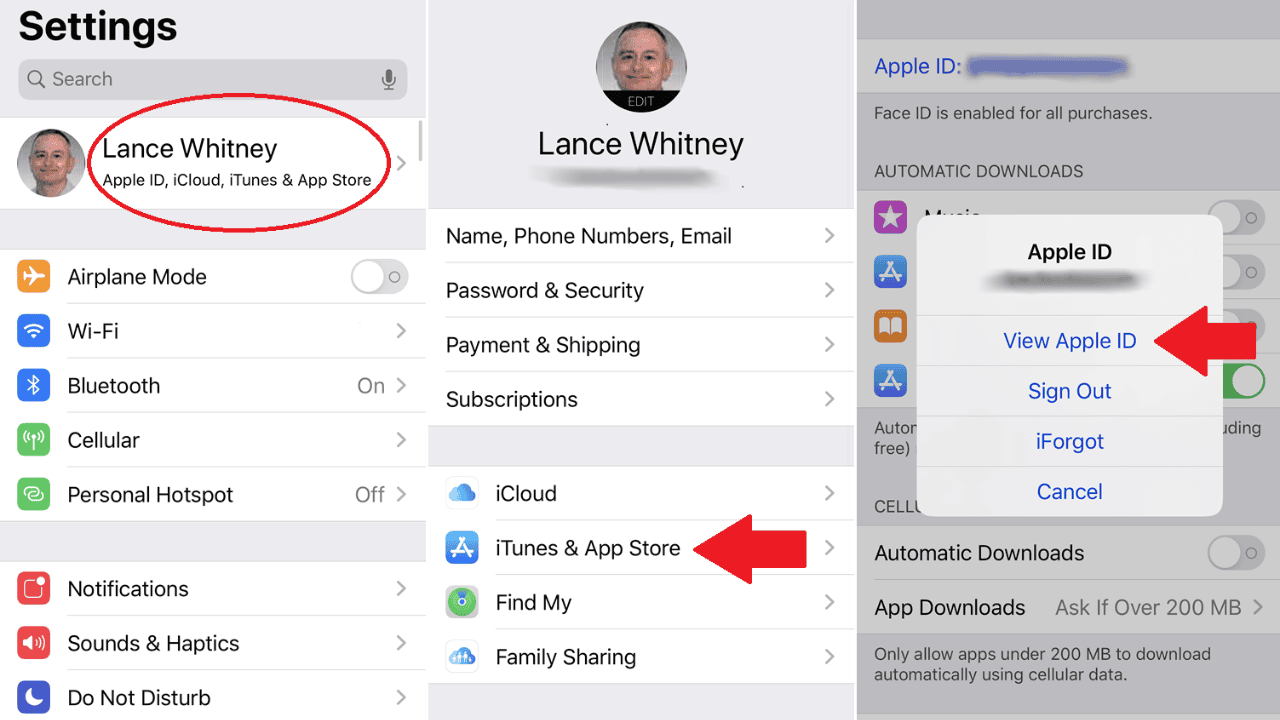 How to Cancel Apple Subscriptions on iPhone, Mac, iPad
How to cancel apple subscriptions, Subscription models have been increasingly popular in recent years due to the many advantages they provide to both app creators and users. Payments made on a periodic basis by customers for continued use of a product or service is popular with developers since it guarantees a steady flow of money for the business. When this happens, developers have the assurance they need to expand their business, add new features, and prioritise keeping existing customers rather than finding new ones.
Subscription-based models are popular with consumers because they provide unlimited access to a service's content for a low monthly fee that may be cancelled at any time. Customers can relax knowing they won't have to spend any more money on upgrades or new versions thanks to the subscription business model.
How to cancel Apple Subscriptions
It's hardly surprising that Apple's App Store is packed with apps that require in-app subscriptions given the many advantages the subscription business model provides for both app developers and customers. Apple News+ is one such programme that requires a paid subscription in order to function, while other services, like Spotify Premium and Hulu Plus, provide paid subscriptions in order to gain access to more content or functionality.
It doesn't matter which Apple subscription you sign up for; in the following section, you'll learn how to manage your Apple subscriptions across your iOS devices, Mac, and TV.
Apple provides a number of options for keeping track of your subscriptions, depending on the type of Apple product you use.
How to cancel apple subscription on iPhone or iPad
Get started by opening the App Store programme.

Select your user profile by clicking on the profile picture.

Choose the subscription management menu.

A summary of your current and past subscriptions should now be shown.
Alternatively:
Launch the device's configuration utility.

The Apple ID button needs to be tapped.

Pick the option labelled "iTunes & App Store."

Find your Apple ID at the very top and tap on it.

To see your Apple ID, choose View Apple ID.

Your Apple ID preferences should now be accessible. To handle your Apple subscriptions, go to the Subscriptions menu.
How to manage Apple subscriptions on MAC
To play music, open iTunes on your Mac.

Proceed to the Store tab.

If you're asked to do so, sign in to your account by clicking the accounts link in the right column.

To manage your subscriptions, go to Settings and then select Manage..
Keep in mind that with the release of macOS Catalina, Apple's newest Mac operating system, iTunes will be discontinued and split into three separate, specialised programmes for music, podcasts, and television.
How to manage Apple subscriptions on Apple TV:
Start up the Apple TV's Settings programme.

Pick the Accounts menu item.

Choose Manage Subscriptions from the Accounts menu.
How to Cancel a Trial Subscription
Any of the aforementioned techniques for ending a trial subscription on the App Store will do the trick. The trial period ends the moment you cancel the subscription, not at the end of the current monthly cycle.
For 30 days, new subscribers to Apple News+ can access the programme for free. If you sign up for a free trial but change your mind and want to cancel before being charged, you'll have to wait until the trial's end to do so.
Conclusion
Cancelling an Apple subscription is as simple as a few taps or clicks on the same device used to sign up. Apple's membership service doesn't have you jump through any hoops, and if anything isn't to your liking, you may get your money back.
Also Read: 
How do Air Tag Apple work? AirTag, Tile, and SmartTag Tracking Explained
Apple Seeds tvOS 16 Beta 5 to Developers- trendblog
How to Factory Reset iPhone without Knowing Apple ID Password
Apple TV 4K 2022: Siri Remote, Rumors, release date, features, more
FAQs: 
Q1:  Why can't I cancel my subscription on Apple?
The only choice is to automatically renew your subscription with no way to cancel it. On the iPhone, head to the Settings menu and tap on iTunes & App Store. The app subscription will then be listed under your Apple ID's Subscriptions section.
Q2: How do I cancel an automatic subscription on my iPhone?
To access iTunes and the App Store, go to your device's Settings.

Select the Apple ID login option.

If you are prompted, select View Apple ID and then enter your credentials.

Select the Subscriptions menu option.

You need to locate the subscription you wish to terminate and then tap on it.

In iOS 10, tap Cancel Subscription to stop future payments.
Q3: How do I view my Apple Subscriptions?
Launch the device's configuration utility. To view your subscriptions, select your name and then the subscriptions tab. Select the desired subscription by tapping its name. To buy, select See All Plans and then follow the on-screen prompts.
Q4: Why can't I see my Subscriptions on Iphone?
Tap "iTunes & App Store" if "Subscriptions" isn't shown in the Settings app. Select your Apple ID (often your email address) and then choose View Apple ID. After logging in, select the "Subscriptions" option from the menu that appears.
Q5: Why is Apple taking money from my account?
You made a purchase or subscription on the app store but then promptly forgot about it. Someone else who has access to your phone paid for it via the app store. It was bought from the App Store by someone using the same Apple ID as you. Someone in your household likely paid full price for it in the app store so that you may all access it with a family sharing plan.